Public Transportation
Overview of Cape Town's public transportation system
When visiting Cape Town, getting around the city can be made easier by utilizing the public transportation system. The city offers a variety of options that are affordable, convenient, and reliable.
Using the MyCiTi Bus for convenient city travel
One of the most popular ways to navigate Cape Town is by using the MyCiTi Bus system. These modern buses operate on designated routes throughout the city, making it easy to travel to popular tourist destinations, shopping centers, and other attractions. The buses are clean, air-conditioned, and equipped with WiFi, ensuring a comfortable and connected journey. The MyCiTi Bus system also offers a smart card that can be loaded with credits, making payment quick and convenient.
Taking the Metrorail for exploring outskirts and suburbs
If you plan on exploring the outskirts and suburbs of Cape Town, the Metrorail is a great option. The train system operates on various lines, providing access to areas beyond the city center. It is an affordable way to travel longer distances and experience the scenic beauty of Cape Town's surroundings. However, it is important to note that the Metrorail may sometimes experience delays or overcrowding during peak hours, so it is advisable to plan your journey accordingly.
Whether you choose the MyCiTi Bus or the Metrorail, public transportation in Cape Town is a convenient and cost-effective way to explore the city. It also helps reduce traffic congestion and minimize your environmental impact. Additionally, using public transportation allows you to immerse yourself in the local culture, interact with fellow travelers, and discover hidden gems along the way. So don't hesitate to hop on a bus or train and embark on an adventure through the beautiful city of Cape Town!
Renting a Car
Benefits of renting a car in Cape Town
Renting a car in Cape Town can greatly enhance your experience of exploring this beautiful city. Here are some key benefits to consider:
Flexibility: Having your own car gives you the freedom to go wherever you want, whenever you want. You are not bound by public transportation schedules and can easily explore both the popular tourist spots and off-the-beaten-path destinations.

Convenience: Car rentals provide convenience, especially if you are traveling with family or in a group. You have control over your itinerary and can easily accommodate everyone's needs and preferences.

Cost-effectiveness: Renting a car can be cost-effective, particularly if you plan to visit multiple attractions or travel long distances. It eliminates the need for expensive taxi rides and allows you to make the most of your time in Cape Town.
Tips for choosing the right car rental service
When choosing a car rental service in Cape Town, keep the following tips in mind:
Research: Take time to research different car rental companies and compare their prices, policies, and customer reviews. Look for a reputable company with a wide selection of well-maintained vehicles.

Consider your needs: Determine the size and type of car that best suits your needs. Consider factors such as the number of passengers, amount of luggage, and any specific features or extras you require.

Check insurance coverage: Make sure the rental vehicle is adequately insured. Review the terms and conditions of the rental agreement and understand the insurance coverage provided by the rental company.
Exploring Cape Town's attractions by car
Cape Town boasts a wide array of attractions that are easily accessible by car. Some must-visit places include:
Table Mountain: Drive to the base of Table Mountain and take the cable car up for breathtaking views of the city and the surrounding landscape.

Cape of Good Hope: Journey along the scenic coastal road to reach the Cape of Good Hope, where the Atlantic and Indian Oceans meet. Look out for wildlife and enjoy stunning vistas along the way.

Cape Winelands: Embark on a wine tasting adventure in the picturesque Cape Winelands. Visit renowned vineyards, enjoy beautiful landscapes, and savor delicious wines.

Boulders Beach: Drive to Boulders Beach and encounter a colony of African penguins up close. These adorable creatures are a delight to observe in their natural habitat.
Renting a car in Cape Town allows you the flexibility to explore these attractions at your own pace and make the most of your time in this remarkable city.
Walking and Cycling
Discovering Cape Town on foot: Must-visit walking routes
If you're looking to truly experience the beauty of Cape Town, there's no better way than exploring the city on foot. Here are some must-visit walking routes that will take you through the stunning landscapes and iconic landmarks:
The Table Mountain National Park offers a variety of hiking trails with breathtaking views. Make sure to check out the popular Table Mountain hike or take a leisurely stroll through the Kirstenbosch Botanical Gardens.

The V&A Waterfront is a bustling hub with a scenic promenade that stretches along the harbor. Enjoy a leisurely walk while admiring the stunning views of the ocean, Table Mountain, and the vibrant cityscape.

The colorful Bo-Kaap neighborhood is a cultural hotspot filled with charming cobbled streets and vibrant houses. Take a stroll through the area and immerse yourself in the rich history and culture of Cape Malay.
Exploring scenic cycling routes in and around the city
Cycling enthusiasts will find a wide range of scenic routes to explore in Cape Town. Here are some recommendations for experiencing the city on two wheels:
The Sea Point Promenade offers a picturesque coastal route with stunning views of the Atlantic Ocean. Enjoy a leisurely cycle along the promenade and soak in the fresh sea breeze.

The Cape Point Nature Reserve is a cyclist's paradise, with winding roads and breathtaking coastal landscapes. Take a ride along the Cape of Good Hope and enjoy the rugged beauty of the area.

The Winelands region, just outside Cape Town, is known for its scenic vineyards and charming towns. Rent a bike and explore the rolling hills and picturesque landscapes while stopping at the various wineries along the way.
Safety precautions for pedestrians and cyclists in Cape Town
While exploring Cape Town on foot or by bike is a fantastic way to experience the city, it's important to prioritize safety. Here are some safety precautions to keep in mind:
Always wear a helmet when cycling and ensure your bike is in good condition.

Observe traffic rules and follow designated cycle lanes.

Be aware of your surroundings and take caution in busy areas.

Avoid walking or cycling alone in isolated or unsafe areas.

Use well-lit and populated routes, particularly at night.
By following these safety precautions, you can enjoy the beauty of Cape Town while ensuring your well-being. So get out there and discover all that this beautiful city has to offer on foot or by bike!
Use Ride-Sharing Services
Overview of popular ride-sharing services in Cape Town
If you're looking for a convenient and affordable way to get around Cape Town, ride-sharing services are definitely worth considering. The two most popular options in the city are Uber and Bolt.
Uber is a well-known international ride-hailing service that operates in Cape Town with a large fleet of drivers. Bolt, formerly known as Taxify, is another popular option and offers similar services.
How to use Uber or Bolt for affordable and convenient travel
Using Uber or Bolt in Cape Town is quick and easy. Here's a step-by-step guide to help you get started:
Download the app: Start by downloading the Uber or Bolt app on your smartphone from the App Store or Google Play Store.

Create an account: Sign up for an account using your email address and phone number. You'll also need to provide a form of payment to enable cashless transactions.

Enter your destination: Open the app and enter your destination. The app will automatically detect your location using GPS, but you can also manually enter it.

Choose your ride: Select the type of ride you prefer, such as UberX or Bolt Go, and the app will display the estimated cost and arrival time.

Confirm your ride: Once you've chosen a ride, confirm your request, and the nearest driver will be assigned to pick you up.

Track your ride: You can track your driver's arrival in real-time on the app's map. You'll also receive notifications when your driver is nearby.

Enjoy your ride: Hop in the car, and the driver will take you to your destination. You can use the app to navigate and communicate with the driver if needed.
Safety tips for using ride-sharing services in Cape Town
While ride-sharing services are generally safe, it's always important to prioritize your personal safety. Here are a few tips to keep in mind:
Verify the driver and car: Before getting into the car, check the driver's photo, name, and license plate number on the app. Make sure they match the information provided.

Share your trip details: Share your ride details with a friend or family member, including your destination, driver's information, and estimated arrival time.

Sit in the backseat: For added safety and personal space, it's recommended to sit in the backseat of the car.

Trust your instincts: If you feel uncomfortable or unsafe at any point during the ride, trust your instincts and ask the driver to stop the car in a safe location.
By using ride-sharing services like Uber or Bolt and following these safety tips, you can navigate Cape Town conveniently and with peace of mind.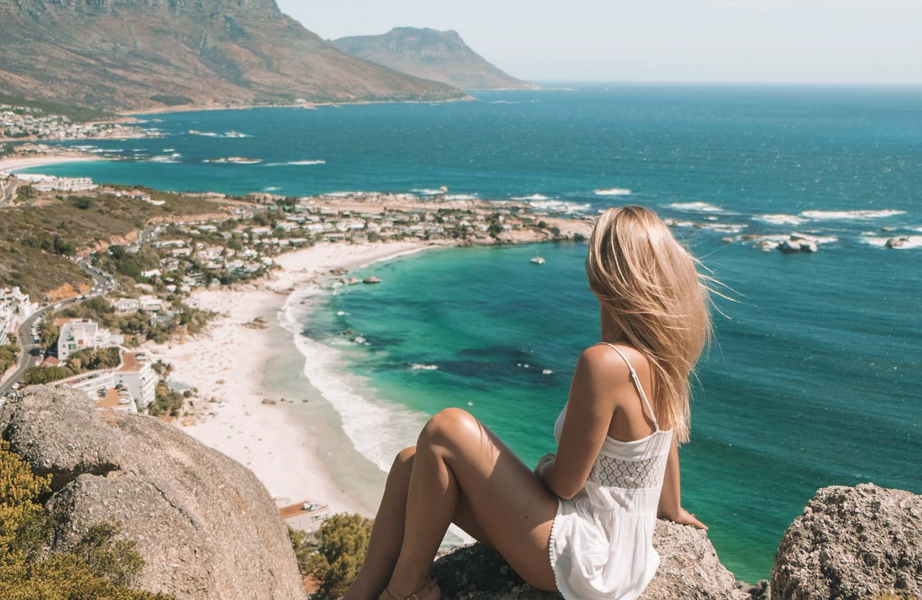 Conclusion
Getting around Cape Town can be an exciting and memorable experience if you take advantage of the various transportation options available to you. Whether you prefer the convenience of taxis and ride-sharing services or the flexibility of public transportation, there is something for everyone in this vibrant city.
Recap of the different transportation options in Cape Town
Taxis and Ride-Sharing Services: Taxis are readily available in Cape Town and can be hailed on the street or booked through an app. Ride-sharing services like Uber and Bolt are also popular and offer a convenient and reliable way to get around.

Public Transportation: Cape Town has an extensive public transportation system, including buses, trains, and minibus taxis. The MyCiTi bus system is a great option for getting around the city and offers a safe and affordable way to travel.

Renting a Car: If you prefer the freedom and flexibility of driving yourself, renting a car is a good option. There are many car rental agencies available in Cape Town, and driving in the city is relatively easy.
Top tips for getting around the city efficiently
Plan your routes in advance and familiarize yourself with the city map to avoid getting lost.
Use public transportation during off-peak hours to avoid overcrowding and potential delays.
Take advantage of the various transportation apps available to navigate the city and find the best routes and fares.
Be cautious when using minibus taxis, as they can be overcrowded and sometimes operate outside of regular regulations.
Consider taking guided tours or using hop-on-hop-off buses to explore major tourist attractions without the hassle of navigating public transportation.
Highlights of must-visit destinations accessible through various modes of transportation.
Table Mountain: Take the cable car or hike up to the top of Table Mountain for breathtaking panoramic views of the city.
V&A Waterfront: Easily accessible by public transportation or taxi, this vibrant shopping and entertainment district offers a variety of restaurants, shops, and attractions.
Cape Peninsula: Rent a car and explore the scenic Cape Peninsula, including Cape Point, Boulders Beach, and Chapman's Peak Drive.
By utilizing the different transportation options and following these tips, you can make the most of your time in Cape Town and enjoy all that this exciting city has to offer.
Some of the links provided are affiliate links that I earn a commission for, on any purchases made, at no extra cost to you. This helps me immensely to continue to do what I love.
I am a participant in the affiliate programs including CJ, AWIN and Amazon Services LLC Associates Program. Affiliate programs are designed to provide a means for creators and publishers to earn fees by linking to merchant websites. Thank you 🙏
Stress Free Travel Packing Are you planning your next big adventure? Whether you're heading off on a tropical vacation or a business trip, one thing…