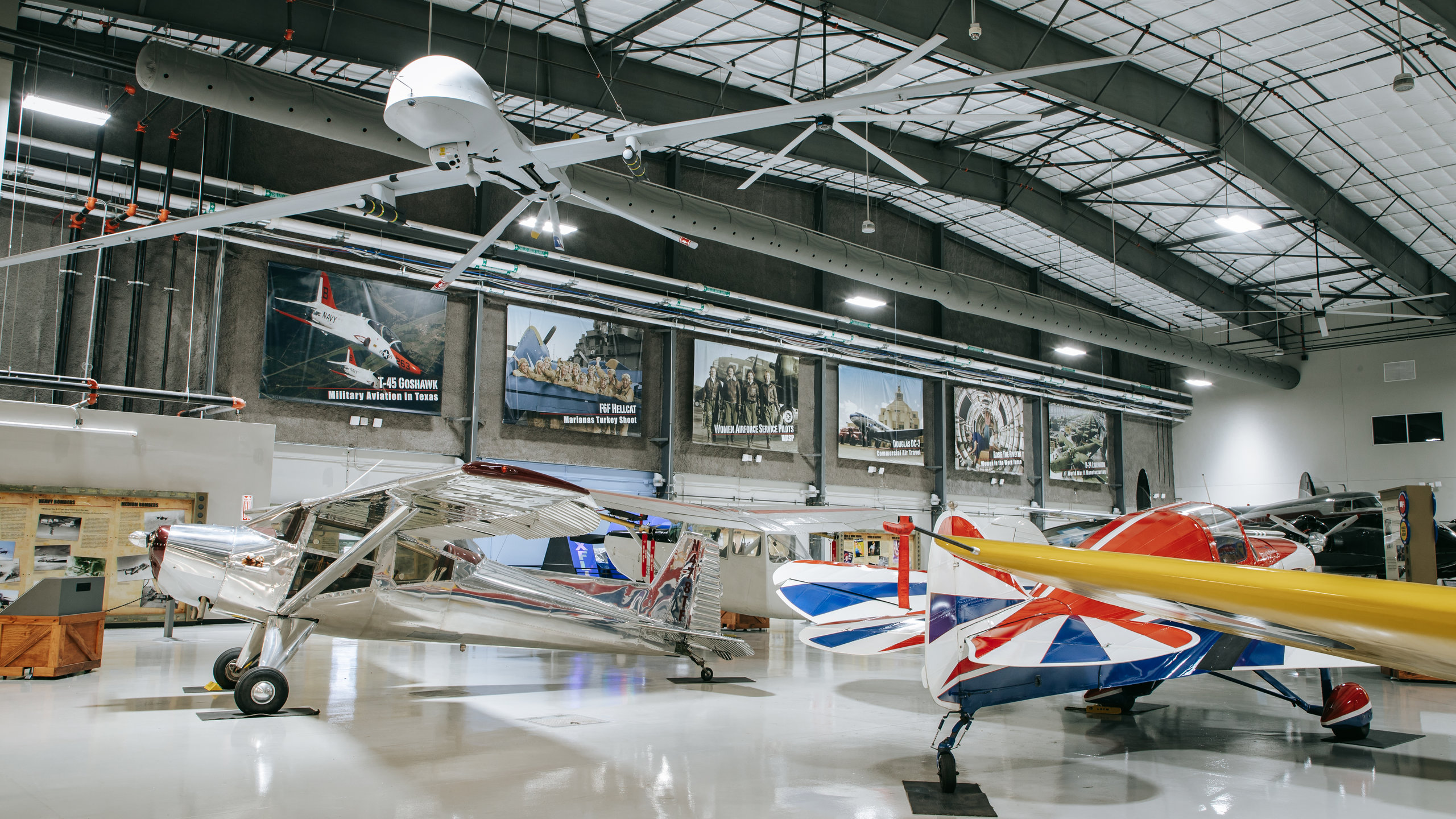 Attractions in Houston
When planning your trip to Houston, you'll be delighted to discover a city with a diverse range of attractions that cater to every interest. From world-class museums to beautiful parks and vibrant neighborhoods, Houston has something for everyone to enjoy.
1. Museums
If you're an art enthusiast or history buff, Houston's museums will leave you mesmerized. Here are a few must-visit museums:
The Museum of Fine Arts, Houston
As one of the largest museums in the United States, the Museum of Fine Arts, Houston boasts a collection of over 65,000 artworks spanning several centuries and cultures. From ancient Egyptian artifacts to contemporary masterpieces, this museum offers a captivating journey through the world of art.
Space Center Houston
Space Center Houston is a must-visit for science and space enthusiasts. Explore the history of space exploration, view artifacts from NASA's missions, and even take a tram tour to see the iconic Johnson Space Center. With interactive exhibits and immersive experiences, this museum is both educational and entertaining.
Children's Museum of Houston
If you're traveling with children, the Children's Museum of Houston is a fantastic place to visit. With hands-on exhibits and interactive activities, kids can learn about science, math, and art while having a blast. From the Kidtropolis cityscape to the PowerPlay energy exhibit, there's plenty to keep children engaged and entertained.
2. Parks and Outdoor Spaces
Houston is known for its beautiful parks and outdoor spaces, where you can relax, explore, and enjoy nature. Here are a few parks worth visiting:
Hermann Park
Hermann Park is a sprawling urban green space that offers a variety of activities for all ages. Take a peaceful stroll around the beautiful Japanese Garden, rent a paddleboat on McGovern Lake, or visit the Houston Zoo and admire the diverse range of animals. This park is a perfect spot for picnics, family outings, or simply enjoying the serenity of nature.
Buffalo Bayou Park
Nestled along the banks of Buffalo Bayou, this 160-acre park is an oasis in the heart of the city. Explore walking and biking trails, rent a kayak or paddleboard, or simply relax and take in the stunning views of downtown Houston. With vibrant green spaces, public art installations, and even a dog park, Buffalo Bayou Park is a beloved destination for locals and visitors alike.
Discovery Green
Located in downtown Houston, Discovery Green is a vibrant urban park that hosts a variety of events, including concerts, yoga classes, and art exhibitions. Take a leisurely walk around the beautiful lake, let the kids cool off in the interactive fountains, or enjoy a picnic on the sprawling lawns. This park is a dynamic and lively gathering place that showcases the spirit of Houston.
3. Neighborhoods
Houston's neighborhoods offer a glimpse into the city's rich cultural diversity and vibrant atmosphere. Here are a few neighborhoods worth exploring:
The Heights
Known for its charming historic homes and eclectic shops and restaurants, The Heights is a trendy neighborhood that embodies Houston's unique character. Take a leisurely stroll along 19th Street, browse through vintage boutiques, and indulge in delicious cuisine at one of the many local eateries.
Montrose
Montrose is a vibrant and artsy neighborhood known for its diverse community, colorful murals, and lively nightlife. Explore the boutiques and art galleries along Westheimer Road, enjoy a delicious meal at one of the many trendy restaurants, or catch a live performance at one of the local music venues.
Downtown Houston
Downtown Houston is the city's bustling center, home to towering skyscrapers, upscale hotels, and cultural landmarks. Visit the historic Market Square Park, admire the stunning architecture of the JP Morgan Chase Tower, or catch a show at one of the renowned theaters in the Theater District. Downtown Houston is a vibrant hub of activity that showcases the city's modernity and dynamism.
In conclusion, Houston offers a wealth of attractions that cater to a variety of interests. Whether you're an art lover, nature enthusiast, or someone looking to explore vibrant neighborhoods, Houston has something for everyone. So, pack your bags and get ready for an unforgettable adventure in the diverse and exciting city of Houston.
Conclusion
Now that you have explored the vibrant city of Houston, you are armed with all the information you need to make your trip unforgettable. From world-class museums to delicious culinary experiences, Houston has something for everyone.
Recap of Houston's Highlights
During your visit to Houston, be sure to check out the Space Center Houston, where you can learn about NASA's fascinating history and even experience what it's like to be an astronaut. The Museum of Fine Arts is another must-visit destination, showcasing an impressive collection of artworks from around the world. And of course, don't miss the opportunity to indulge in some mouthwatering Tex-Mex cuisine at one of Houston's many acclaimed restaurants.
Tips for an Unforgettable Houston Experience
To make the most of your time in Houston, here are a few tips to keep in mind:
Plan Ahead: Research the attractions and events happening during your visit and create a detailed itinerary to ensure you don't miss out on anything.

Embrace the Local Flavors: Houston is known for its diverse culinary scene. Be sure to sample some authentic Tex-Mex dishes, try out local food trucks, and explore the different neighborhoods that offer unique dining experiences.

Explore Beyond Downtown: While downtown Houston has its charm, don't be afraid to venture out and explore the surrounding areas. Each neighborhood in Houston has its own distinct character and hidden gems waiting to be discovered.

Enjoy the Outdoors: Houston boasts several beautiful parks and outdoor spaces. Take a stroll along the Buffalo Bayou Park, rent a bike and explore the trails, or have a picnic at Hermann Park.
Frequently Asked Questions
Q: What is the best time to visit Houston?
A: The best time to visit Houston is during the spring (March to May) and fall (September to November) when the weather is pleasant and there are several festivals and events taking place.
Q: Is Houston a safe city to visit?
A: Like any major city, Houston has its share of crime, but it is generally considered safe for tourists. Just exercise the same precautions you would in any unfamiliar city.
Q: How can I get around Houston?A: Houston has an extensive public transportation system, including buses and light rail. You can also opt for rideshare services or rent a car for more convenience.
Q: Are there any free attractions in Houston?A: Yes, there are several free attractions in Houston, including the Museum of Fine Arts on Thursdays, the Menil Collection, and the Houston Arboretum and Nature Center.
Q: What is the weather like in Houston?A: Houston has a humid subtropical climate. Summers are hot and humid, with temperatures often exceeding 90°F (32°C), while winters are mild and comfortable.
So pack your bags and get ready for an amazing adventure in the diverse and dynamic city of Houston. From its rich culture to its exciting attractions, Houston offers a one-of-a-kind experience that will leave you with unforgettable memories.
Some of the links provided are affiliate links that I earn a commission for, on any purchases made, at no extra cost to you. This helps me immensely to continue to do what I love.
I am a participant in the affiliate programs including CJ, AWIN and Amazon Services LLC Associates Program. Affiliate programs are designed to provide a means for creators and publishers to earn fees by linking to merchant websites. Thank you 🙏
Stress Free Travel Packing Are you planning your next big adventure? Whether you're heading off on a tropical vacation or a business trip, one thing…