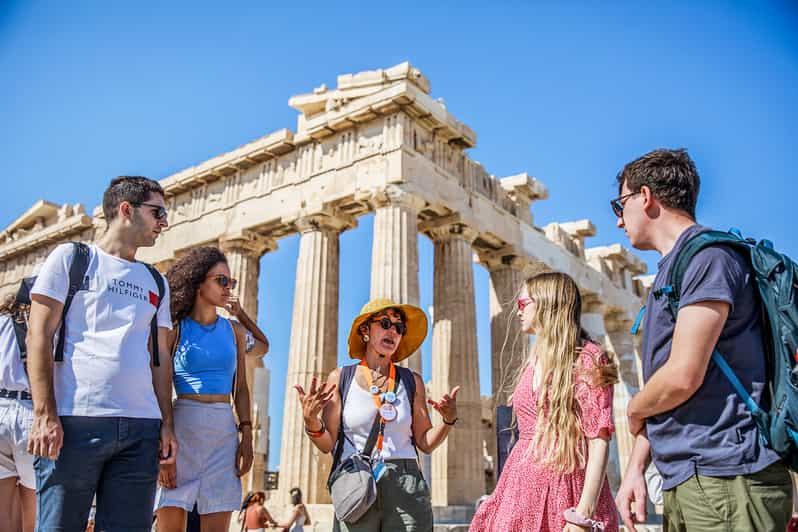 Exploring Ancient Athens
The Acropolis and Parthenon
When you visit Athens, one of the top attractions you shouldn't miss is the Acropolis, the ancient citadel perched on a hill overlooking the city. At the heart of the Acropolis, you'll find the Parthenon, a magnificent temple dedicated to the Greek goddess Athena. As you explore this UNESCO World Heritage site, you'll be awed by the incredible architecture and the rich history that surrounds these iconic landmarks.
Ancient Agora and Temple of Hephaestus
Another must-see destination in Athens is the Ancient Agora, a central marketplace in ancient times. This bustling hub was not only a place for commerce but also a gathering place for political, social, and cultural activities. Among the ruins, you'll find the Temple of Hephaestus, one of the best-preserved ancient Greek temples. Built in the 5th century BC, this temple is dedicated to Hephaestus, the god of blacksmiths and craftsmanship.
As you explore these ancient sites, you'll gain a deeper understanding of Athens' rich history and its enduring significance in Western civilization. Don't forget to bring your camera to capture the stunning views from the Acropolis and the intricate details of the Parthenon and the Temple of Hephaestus.
Whether you're a history enthusiast or simply curious about the origins of democracy and philosophy, a visit to Athens will be a memorable experience. Take your time to immerse yourself in the city's ancient past and discover the wonders that have shaped our modern world.
Modern Athens: Beyond the Past
Syntagma Square and the Changing of the Guard
When visiting Athens, a must-see attraction is Syntagma Square. Located in the heart of the city, this bustling square is not only a transportation hub but also a cultural and political center. One of the most fascinating aspects of Syntagma Square is the Changing of the Guard ceremony, which takes place in front of the Parliament building. You'll be captivated by the precision and grace of the Greek Presidential Guard as they perform this elaborate ceremony. Don't forget to take a photo with the guards in their distinctive uniforms and the traditional Evzones.
National Archaeological Museum
To truly appreciate Athens' rich history, a visit to the National Archaeological Museum is a must. This museum houses an extensive collection of artifacts from ancient Greece, including stunning sculptures, intricate jewelry, and beautifully preserved pottery. The highlight of the museum is the Mask of Agamemnon, a renowned gold funeral mask that dates back to the Mycenaean period. Exploring the museum's exhibits will give you a deep insight into the ancient Greek civilization and its contributions to art, culture, and philosophy.
As you explore the vibrant streets of Athens, you'll also come across numerous charming cafes, lively markets, and delicious street food stalls. Don't miss the chance to try the local delicacies like souvlaki, moussaka, and baklava. Additionally, take some time to wander through the narrow streets of the Plaka neighborhood, known for its traditional architecture and quaint shops.
Remember to also visit the Acropolis, the iconic hilltop citadel that overlooks the city. Here, you'll be able to admire the Parthenon, a masterpiece of ancient Greek architecture, and enjoy breathtaking views of Athens. At night, head up to Lycabettus Hill for a panoramic view of the city's twinkling lights.
In conclusion, Athens is not just a city with a rich past, but a vibrant and modern destination with plenty to offer. Whether you're interested in history, culture, or simply want to indulge in delicious Greek cuisine, Athens is the perfect place to explore.
Outdoor Activities and Day Trips from Athens
When visiting Athens, there are plenty of outdoor activities and day trips that you can enjoy. Here are some recommendations to make your trip even more memorable.
Mount Lycabettus and its breathtaking views
One of the must-visit attractions in Athens is Mount Lycabettus. You can either take a cable car or hike up the hill to reach the top. Once you reach the summit, you will be rewarded with breathtaking panoramic views of Athens. It's the perfect spot to watch the sunset or have a romantic picnic with your loved one.
Day trip to Cape Sounion and the Temple of Poseidon
If you have a day to spare, consider taking a trip to Cape Sounion and visit the iconic Temple of Poseidon. Located just 70 kilometers from Athens, this ancient temple dedicated to the Greek god of the sea offers stunning views of the Aegean Sea. It's a great opportunity to explore the beautiful coastline and learn about Greek mythology.
Exploring the nearby islands: Aegina and Hydra
For a beach getaway, take a short ferry ride from Athens to the nearby islands of Aegina and Hydra. Aegina is known for its sandy beaches, historic sites, and delicious pistachios. Hydra, on the other hand, is a car-free island with charming cobblestone streets and crystal-clear waters. Both islands offer a tranquil escape from the bustling city and are worth a visit.
Remember to plan your day trips in advance and check the ferry schedules to make the most of your time. Whether you choose to explore the ancient ruins, enjoy the stunning views from Mount Lycabettus, or take a relaxing beach getaway, there are plenty of outdoor activities and day trips to make your visit to Athens unforgettable.
When visiting Athens, one of the most exciting aspects of the trip can be exploring the city's shopping scene. From flea markets and bazaars to high-end fashion boutiques, Athens offers a wide range of options for shoppers of all preferences and budgets.
Flea markets and bazaars in Athens
If you're in search of unique and eclectic finds, be sure to visit the local flea markets and bazaars in the city. Monastiraki Flea Market is a must-visit, offering a vibrant atmosphere filled with stalls selling vintage clothing, antiques, jewelry, and much more. The bustling Ifestou Street is the heart of the market, and you can spend hours browsing through all the interesting items on offer.
Unique souvenirs to bring back home
When it comes to souvenirs, Athens has plenty of options that go beyond the usual keychains and fridge magnets. Consider picking up some traditional Greek products, such as olive oil, honey, or local wines. You can also find beautiful handmade ceramics, intricate lacework, and intricately designed Greek sandals. These unique souvenirs will remind you of your time in Athens and make for great gifts for friends and family back home.
Fashion and high-end shopping in the city
Athens is also home to a thriving fashion scene, with a mix of local designers and international luxury brands. Ermou Street is a popular destination for fashion lovers, offering a range of high street stores and trendy boutiques. If you're looking for high-end shopping, head to the upscale Kolonaki neighborhood, where you can find designer stores and luxury boutiques.
No matter what your shopping preferences are, Athens has something to offer for everyone. So make sure to set aside some time to explore the city's vibrant shopping scene and find some unique treasures to bring back home.
Nightlife and Entertainment in Athens
When you visit Athens, you can expect an exciting and vibrant nightlife scene that caters to a variety of tastes. Whether you're looking for rooftop bars and cocktail lounges, traditional Greek music and dance performances, or nightclubs and live music venues, Athens has it all.
Rooftop bars and cocktail lounges
If you enjoy breathtaking views and a relaxing atmosphere, you'll love the rooftop bars and cocktail lounges in Athens. These establishments offer a perfect place to unwind and enjoy a cocktail while taking in the stunning cityscape. Some popular choices include the A for Athens Rooftop Bar and the Couleur Locale.
Traditional Greek music and dance performances
Immerse yourself in the rich Greek culture by attending traditional music and dance performances. Experience the passion and joy of Greek music at places like the Dora Stratou Greek Dances Theatre, where you can witness captivating live performances showcasing various regional styles of Greek dance.
Nightclubs and live music venues
For those who prefer a more energetic and lively atmosphere, Athens offers a plethora of nightclubs and live music venues. Whether you're into electronic music, jazz, rock, or pop, you'll find a venue that suits your taste. Some popular choices include the BIOS Exarhia, Gazi Music Hall, and the Half Note Jazz Club.
In conclusion, Athens is a city that never sleeps when it comes to nightlife and entertainment. Whether you want to relax at a rooftop bar, experience traditional Greek music and dance, or dance the night away at a nightclub, Athens has everything you need to make your nights in the city unforgettable.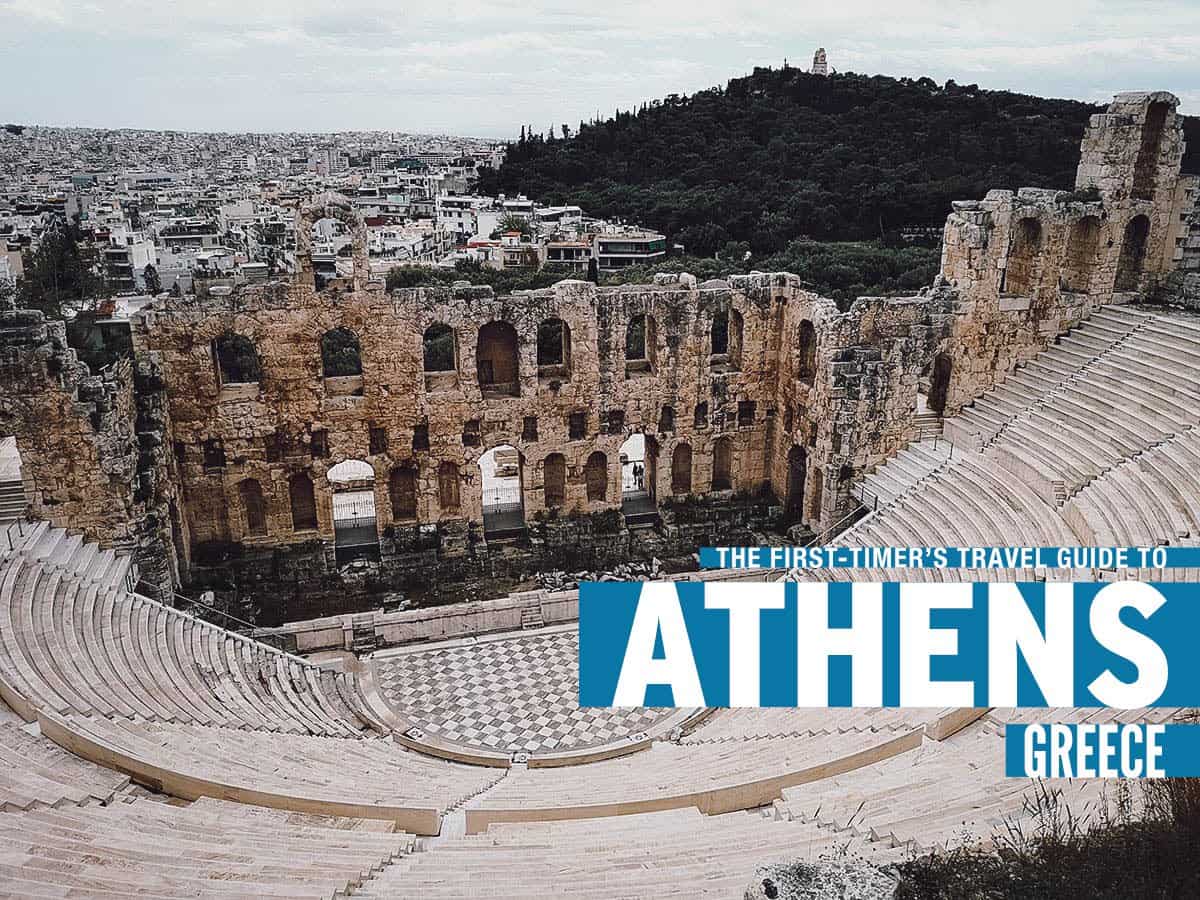 Practical Tips for Visiting Athens
Best time to visit Athens
If you're planning a trip to Athens, it's important to consider the best time to visit. The city experiences a Mediterranean climate, with hot summers and mild winters. The peak tourist season in Athens is during the summer months of June to August when the weather is the hottest. However, this is also when the city is most crowded. Spring (April to May) and autumn (September to October) offer pleasant weather, fewer crowds, and lower hotel rates, making them great times to visit if you prefer a more relaxed experience.
Safety tips and precautions
As with any travel destination, it's important to take some safety precautions while visiting Athens. While the city is generally safe, it's always a good idea to be cautious of pickpockets in crowded areas and to keep an eye on your belongings. It's also advisable to stay in well-lit and busy areas at night and to be aware of your surroundings. It's a good idea to carry a photocopy of your passport and important documents and to keep your valuables secured in a hotel safe.
Currency, language, and other useful information
The currency in Greece is the Euro (€). English is widely spoken in tourist areas, but it's always helpful to learn a few basic Greek phrases. It's also good to know that most businesses in Athens accept credit cards, but it's always useful to carry some cash for smaller establishments. The standard voltage is 230V, and the power plugs and sockets are of type C and F. Finally, make sure to check the entry requirements for Greece, such as visa requirements, before traveling.
Keep these practical tips in mind and enjoy exploring the rich history, vibrant culture, and delicious food that Athens has to offer!
Conclusion
Now that you have explored all the wonderful attractions and experiences Athens has to offer, it's time to plan your trip and have the adventure of a lifetime!
Summary of Athens highlights
During your visit to Athens, be sure to check out the iconic landmarks such as the Parthenon and the Acropolis, which offer breathtaking views of the city. Explore the ancient ruins of the Agora and the Temple of Olympian Zeus for a glimpse into Greece's rich history. Don't forget to wander through the charming neighborhoods of Plaka and Monastiraki, where you can shop for souvenirs and enjoy delicious Greek cuisine.
Personal recommendations for an unforgettable trip
To make your trip to Athens truly unforgettable, here are some personal recommendations:
Take a day trip to the beautiful nearby islands of Hydra, Aegina, or Poros.
Enjoy a traditional Greek meal at a local taverna and savor the flavors of moussaka, souvlaki, and tzatziki.
Catch a sunset at Cape Sounion and marvel at the ancient Temple of Poseidon.
Explore the vibrant street art scene in the neighborhoods of Exarchia and Psyrri.
Frequently Asked Questions about traveling to Athens
Here are some frequently asked questions about traveling to Athens:
Is Athens safe for tourists?

Athens is generally a safe city for tourists, but it's always important to take precautions and be aware of your surroundings.

What is the best time to visit Athens?

The best time to visit Athens is during the spring (April to June) and autumn (September to October) when the weather is pleasant and the crowds are smaller.

How do I get around Athens?

Athens has an efficient public transportation system that includes buses, trams, and the metro. Taxis are also readily available.

Is English widely spoken in Athens?

While Greek is the official language, many people in Athens, especially those working in tourist areas, speak English.

What currency is used in Athens?

The currency used in Athens is the Euro (€).
With these tips and recommendations, you are now ready to embark on your unforgettable journey to Athens. Enjoy your trip and make lasting memories!
Some of the links provided are affiliate links that I earn a commission for, on any purchases made, at no extra cost to you. This helps me immensely to continue to do what I love.
I am a participant in the affiliate programs including CJ, AWIN and Amazon Services LLC Associates Program. Affiliate programs are designed to provide a means for creators and publishers to earn fees by linking to merchant websites. Thank you 🙏
Stress Free Travel Packing Are you planning your next big adventure? Whether you're heading off on a tropical vacation or a business trip, one thing…