Planning Your Trip
Getting to Phuket and transportation options
Are you dreaming of a tropical getaway to the stunning island of Phuket? Well, get ready for an unforgettable adventure! Before you embark on your journey, it's important to plan how you will get to Phuket and explore the transportation options available.
Phuket is easily accessible by air, with the Phuket International Airport serving as the gateway to this tropical paradise. Many international airlines operate direct flights to Phuket from major cities around the world. Once you arrive at the airport, you can conveniently take a taxi or hire a private transfer to reach your accommodation.
If you prefer a more adventurous route, you can also travel to Phuket by road or sea. There are buses and minivans available from nearby cities, such as Bangkok and Krabi, that offer scenic journeys to Phuket. You can also take a ferry from nearby islands or mainland destinations, which adds an element of excitement to your travel experience.
Choosing the right accommodation in Phuket
When it comes to finding the perfect place to stay in Phuket, you'll be spoiled for choice. This tropical paradise offers a wide range of accommodations to suit every budget and preference. Whether you're looking for luxurious beachfront resorts, cozy boutique hotels, or budget-friendly guesthouses, Phuket has it all.
If you're seeking a vibrant and lively atmosphere, Patong Beach is the place to be. This bustling area is known for its vibrant nightlife, shopping opportunities, and a wide range of accommodations. If tranquility and relaxation are what you desire, then Kata and Karon beaches offer a quieter alternative with stunning views and a more laid-back atmosphere.
For those who want to immerse themselves in Phuket's rich cultural heritage, staying in Old Phuket Town is a must. This historical area is filled with charming streets, colorful buildings, and a wealth of cultural attractions. It's a perfect base for exploring the town's vibrant markets, Sino-Portuguese architecture, and fascinating museums.
No matter where you choose to stay in Phuket, make sure to book your accommodation well in advance, especially during peak tourist seasons. Doing so will ensure that you secure the best deals and have a hassle-free stay on this enchanting island.
So, whether you're looking for adventure, relaxation, or cultural exploration, Phuket has something for everyone. Plan your trip, choose the right transportation, and find your perfect accommodation – and get ready for an incredible experience in Phuket!
Exploring Phuket Town
Welcome to Phuket, where stunning beaches, vibrant culture, and delicious food come together to create a truly memorable travel experience. If you're planning a visit to this beautiful island, be sure to spend some time exploring Phuket Town.
Phuket Old Town: Architecture and cultural attractions
One of the highlights of Phuket Town is its charming Old Town area. Take a leisurely walk along the streets lined with colorful Sino-Portuguese buildings, which reflect the rich history and unique architectural style of the town. These well-preserved buildings serve as a reminder of Phuket's past as a trading hub and tin-mining center.
As you explore the Old Town, be sure to visit the various cultural attractions scattered throughout the area. Pay a visit to the Thai Hua Museum, a former Chinese school turned museum, which offers insightful exhibits on Phuket's history and heritage. Another must-visit is the Jui Tui Shrine, a Taoist temple known for its vibrant festivals and intricate architecture. Marvel at the intricate details of the temple and witness the locals engaging in their religious rituals.
Night markets and street food in Phuket Town
Another delightful aspect of Phuket Town is its bustling night markets and street food scene. One of the most famous night markets is the Phuket Weekend Night Market, also known as Naka Market. Here, you can browse through an array of stalls offering everything from clothing and accessories to local handicrafts and artwork. And of course, don't forget to sample the mouthwatering street food! Indulge in local favorites like grilled seafood, pad Thai, and mango sticky rice.
For an authentic local experience, head to the Phuket Indy Market. This lively night market features live music performances, unique handcrafted products, and an eclectic selection of food stalls. Immerse yourself in the vibrant atmosphere and try out some lesser-known local delicacies.
Phuket Town is not only a gateway to idyllic beaches; it also offers a unique and culturally rich experience. So, make sure to allocate some time in your itinerary to explore this charming town and discover its hidden gems.
A few things to remember:
Phuket Town is located on the eastern side of Phuket Island, about 30 minutes away from popular beach destinations.
Wear comfortable footwear for exploring the streets of Phuket Old Town.
Bring an empty stomach to fully enjoy the delicious street food at the night markets.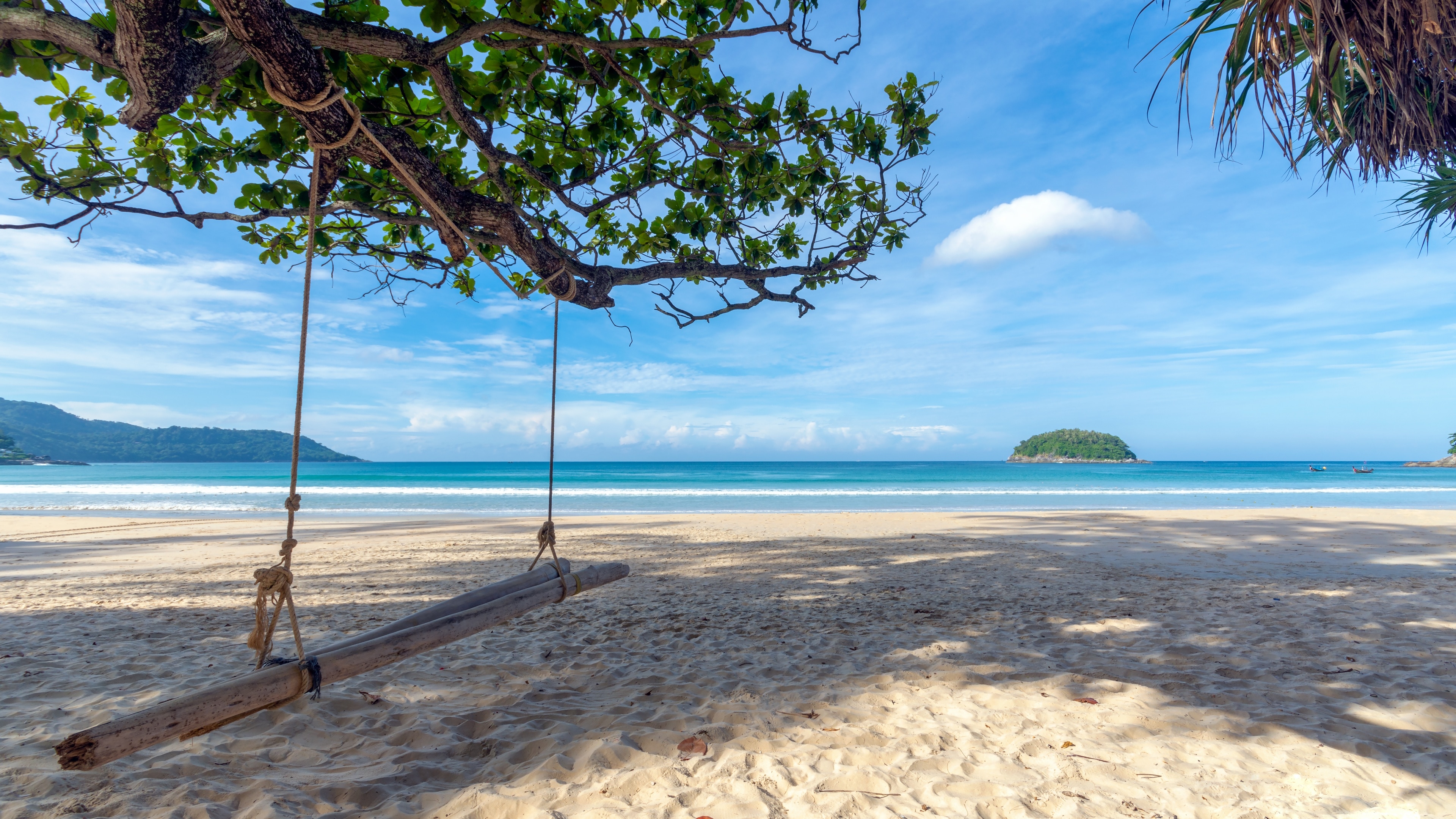 Beaches and Islands
Planning a trip to Phuket? Get ready to be amazed by its beautiful beaches and stunning islands. Here's a travel guide to help you make the most of your time on this tropical paradise.
Popular beaches in Phuket: Patong, Kata, and Karon
When it comes to beaches, Phuket has some of the finest. Patong Beach is the most well-known and vibrant beach in the area. It offers a range of activities for every type of traveler, from swimming and sunbathing to water sports and beach parties. If you're looking for a more relaxed atmosphere, head to Kata Beach or Karon Beach. These beaches are less crowded and offer crystal clear waters, perfect for swimming and snorkeling. You'll also find a variety of beachfront restaurants and bars where you can enjoy delicious local cuisine while admiring the breathtaking views.
Phi Phi Islands: A must-visit day trip from Phuket
No trip to Phuket is complete without a visit to the Phi Phi Islands. Just a short boat ride away, these islands are a true tropical paradise. The stunning scenery, turquoise waters, and white sandy beaches will leave you speechless. You can take a day trip to Phi Phi Islands from Phuket and enjoy activities like snorkeling, diving, or simply relaxing on the beach. Don't miss Maya Bay, made famous by the movie "The Beach," and Monkey Beach, where you can interact with adorable monkeys in their natural habitat.
Phuket offers a wide range of other attractions and activities as well. From exploring the vibrant street markets and trying delicious Thai street food to visiting the iconic Big Buddha and taking a tour of the beautiful Phang Nga Bay, there's something for everyone in Phuket.
Remember to pack sunscreen, a hat, and comfortable footwear for exploring the beaches and islands. And don't forget your camera to capture the stunning landscapes.
With its breathtaking beaches, vibrant culture, and endless activities, Phuket is truly a destination that will leave you with unforgettable memories. So start planning your trip and get ready for an incredible adventure in Phuket's tropical paradise!
Outdoor Activities and Excursions
When planning your trip to Phuket, you certainly won't be short of options for outdoor activities and excursions. From snorkeling and diving in the crystal-clear waters to exploring iconic landmarks, here are a few must-do activities to consider:
Snorkeling and diving in Phuket
The waters surrounding Phuket are teeming with vibrant marine life, making it a paradise for snorkelers and divers alike. Whether you're a beginner or an experienced diver, there are numerous diving spots and dive centers offering guided tours and certification courses. Some popular diving sites include the Similan Islands, Koh Phi Phi, and Racha Yai. If snorkeling is more your speed, you can explore the stunning coral reefs and swim alongside an array of tropical fish. Don't forget to bring your underwater camera!
Exploring the Big Buddha and Wat Chalong
No visit to Phuket is complete without a trip to the famous Big Buddha. Located atop Nakkerd Hill, the 45-meter-tall statue offers breathtaking panoramic views of the island. Take a moment to soak in the peaceful atmosphere and enjoy the stunning vistas. Another notable religious site is Wat Chalong, the largest and most revered Buddhist temple in Phuket. Admire the intricate architecture, pay your respects, and learn about Thai Buddhist traditions.
With its idyllic beaches, lush jungles, and rich cultural heritage, Phuket offers a wide range of outdoor activities and excursions for every type of traveler. Whether you're seeking adventure or relaxation, you're sure to find something that captures your interest. So pack your sunscreen, put on your adventurous spirit, and get ready to make lasting memories in the tropical paradise of Phuket.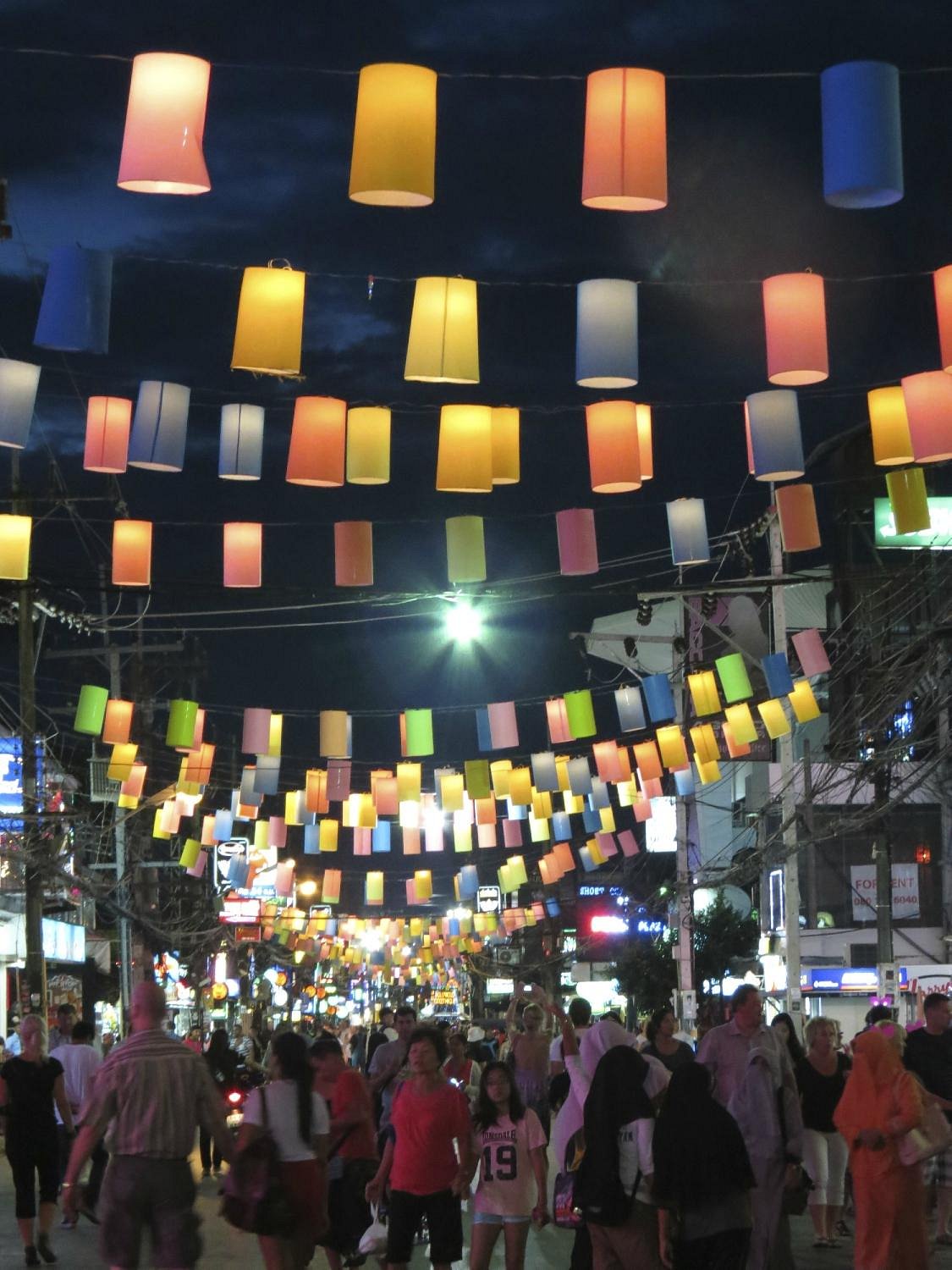 Enjoying the Nightlife
Are you ready to experience an unforgettable night out in Phuket? Get ready to immerse yourself in the vibrant party scene of this incredible destination!
Bangla Road: Phuket's vibrant party scene
When it comes to nightlife in Phuket, Bangla Road is the place to be. This lively street is renowned for its energetic atmosphere, colorful neon lights, and a plethora of bars and nightclubs that cater to all tastes. From casual beer bars to lively dance clubs, there's something for everyone here.
As you stroll along Bangla Road, you'll encounter enthusiastic street performers, loud music, and crowds of people out for a great time. It's important to note that this area can get quite crowded, especially during peak tourist seasons, so be prepared for the hustle and bustle.
Rooftop bars and beach clubs in Phuket
If you're looking for a more laid-back and scenic nightlife experience, Phuket offers a fantastic selection of rooftop bars and beach clubs. These establishments offer breathtaking views of the island, cool ocean breezes, and a relaxed ambiance that lets you unwind and enjoy the company of friends or loved ones.
Rooftop bars, such as Baba Nest and 360° Bar at The Pavilions Phuket, provide a sophisticated atmosphere where you can sip on delicious cocktails while taking in panoramic views of the sunset or the sparkling city lights.
If you prefer to have a beachfront experience, Phuket's beach clubs are the perfect choice. Places like Catch Beach Club and Xana Beach Club offer a mix of laid-back beach vibes, poolside lounging, and live DJ sets. Imagine dancing barefoot in the sand or sipping a refreshing drink by the pool – these beach clubs create an unforgettable atmosphere.
Remember, Phuket's nightlife scene is diverse and dynamic, with new venues constantly popping up. So, don't hesitate to explore and discover hidden gems along the way. From vibrant parties on Bangla Road to rooftop bars and beach clubs, Phuket has something for everyone seeking a memorable night out. Cheers to an unforgettable experience!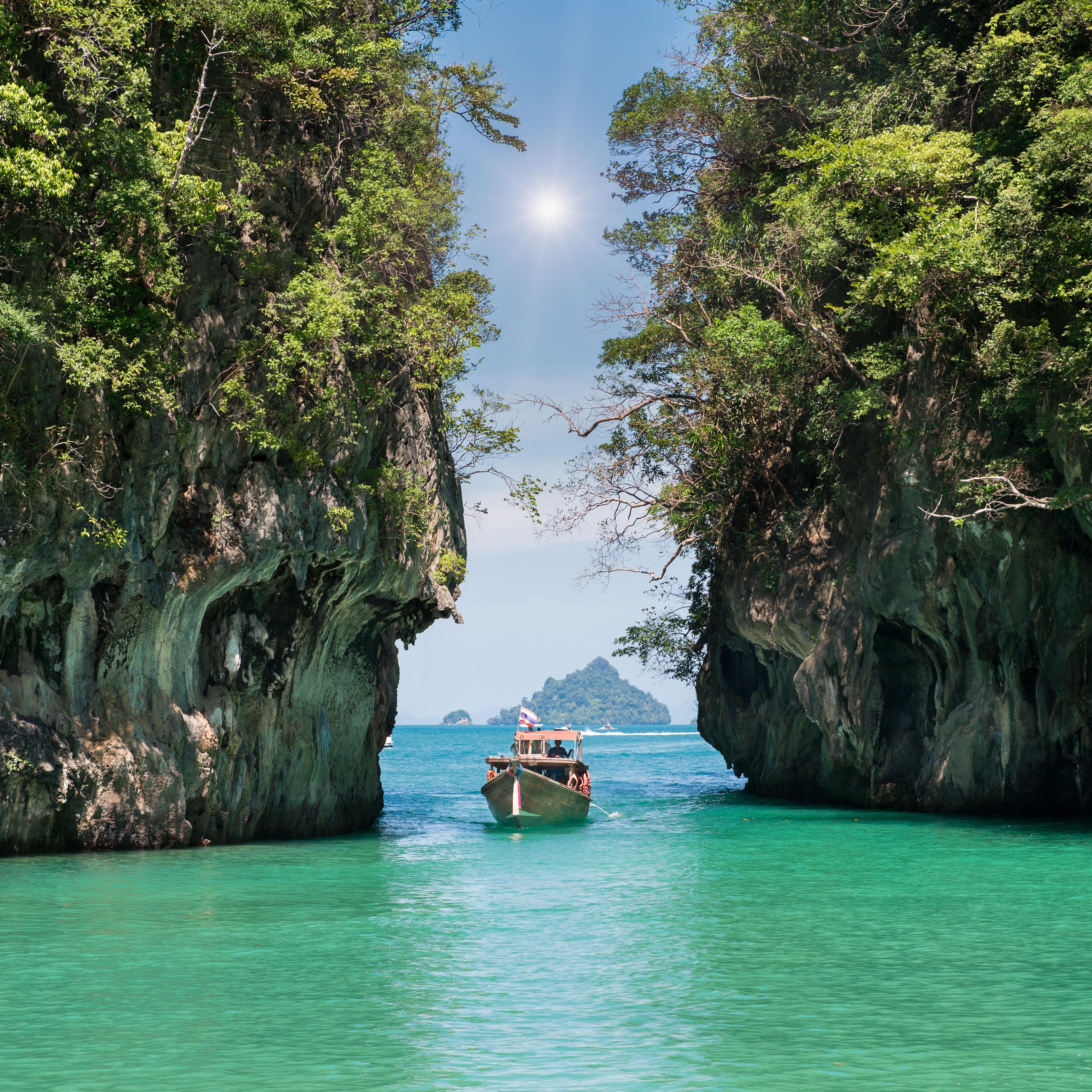 Tips for a Memorable Stay
Cultural etiquette and local customs
When traveling to Phuket, it's important to be respectful of the local culture and customs. Here are a few tips to keep in mind:
Dress modestly: Phuket, like many parts of Thailand, is a conservative society. To show respect, it's best to dress modestly, particularly when visiting temples or religious sites. Avoid wearing revealing clothing or swimwear outside of the beach areas.

Show respect for Buddhism: Buddhism is an important religion in Phuket, so it's essential to show respect when visiting temples. Remember to remove your shoes before entering, be quiet and avoid touching any religious artifacts.

Be mindful of your gestures: Some hand gestures, such as pointing with your feet or touching someone's head, are considered rude in Thai culture. It's important to pay attention to your body language and avoid any disrespectful gestures.
Essential items to pack for your Phuket trip
To ensure a smooth and enjoyable trip to Phuket, don't forget to pack these essential items:
Sunscreen: The sun in Phuket can be intense, especially during the hot summer months. Protect your skin from harmful UV rays by packing a high SPF sunscreen.

Insect repellent: Mosquitoes and other insects can be bothersome, particularly in the evenings. Be sure to pack a reliable insect repellent to keep those pesky bugs at bay.

Lightweight clothing: Phuket's tropical climate calls for lightweight and breathable clothing. Opt for loose-fitting and light-colored garments to stay cool and comfortable.

A good pair of walking shoes: There's so much to explore in Phuket, from stunning beaches to vibrant markets. Make sure to bring a comfortable pair of walking shoes to navigate the island with ease.

Travel adapter: Phuket uses a two-pin socket, so if you're coming from a different country, remember to pack a travel adapter to keep your devices charged.
Remember, Phuket is a popular tourist destination, so it's always a good idea to plan ahead and book accommodations and activities in advance. By following these tips and being prepared, you're sure to have a memorable and enjoyable stay in this beautiful island paradise.
Some of the links provided are affiliate links that I earn a commission for, on any purchases made, at no extra cost to you. This helps me immensely to continue to do what I love.
I am a participant in the affiliate programs including CJ, AWIN and Amazon Services LLC Associates Program. Affiliate programs are designed to provide a means for creators and publishers to earn fees by linking to merchant websites. Thank you 🙏
Traveling can be stressful, but having the right gear can make all the difference. One essential item for any traveler is a carry-on travel suitcase…