Top Attractions in Berlin
Brandenburg Gate and Unter den Linden
If you're visiting Berlin, a trip to the Brandenburg Gate and Unter den Linden is a must. The Brandenburg Gate is an iconic symbol of Germany's history and is a beautiful example of neoclassical architecture. Take a stroll down Unter den Linden, the famous boulevard that leads to the Brandenburg Gate. Along the way, you'll find impressive buildings, historic monuments, and charming cafes.
Berlin Wall Memorial and East Side Gallery
No visit to Berlin would be complete without experiencing the history of the Berlin Wall. The Berlin Wall Memorial is a powerful reminder of the divided city's past, with preserved sections of the wall and informative exhibits. Just a short walk away is the East Side Gallery, where you can admire the world's largest open-air gallery. This 1.3-kilometer stretch of the Berlin Wall is covered in vibrant murals created by artists from around the world.
Museum Island and Pergamon Museum
Art and history enthusiasts will love a visit to Museum Island, a UNESCO World Heritage Site. This island in the Spree River is home to five internationally renowned museums. One of the highlights is the Pergamon Museum, which houses impressive collections of ancient artifacts, including the famous Ishtar Gate and the Market Gate of Miletus. Explore the other museums on the island to discover treasures from different periods and cultures.
Berlin is a city rich in history, culture, and landmarks. Exploring these top attractions will give you a taste of what this vibrant and captivating city has to offer. So, grab your camera, put on your walking shoes, and get ready to immerse yourself in the unique charm of Berlin.
Berlin's Cultural Scene
When it comes to cultural experiences, Berlin is a city that never disappoints. From world-class concert halls to avant-garde art galleries, this vibrant city offers a plethora of options for every art aficionado to explore and enjoy.
Berlin Philharmonic and Concert Halls
At the heart of Berlin's music scene lies the iconic Berlin Philharmonic Orchestra. Renowned for its exceptional acoustics and breathtaking performances, the Philharmonic Hall has become a symbol of excellence in classical music. Additionally, the city is home to several other concert halls, such as the Konzerthaus Berlin and the Deutsche Oper, where visitors can indulge in a diverse array of musical genres, from jazz to opera.
Museum of Contemporary Art (Hamburger Bahnhof)
Art enthusiasts are in for a treat at the Museum of Contemporary Art, also known as Hamburger Bahnhof. Housed in a former railway station, this museum showcases an extensive collection of contemporary art, including works by internationally acclaimed artists such as Andy Warhol and Joseph Beuys. With its thought-provoking exhibitions and innovative installations, Hamburger Bahnhof offers a unique and immersive experience for visitors seeking to immerse themselves in modern art.
Street Art and Alternative Galleries
No exploration of Berlin's cultural scene would be complete without delving into its vibrant street art and alternative gallery spaces. From the famous East Side Gallery, which features a section of the Berlin Wall adorned with colorful murals, to the numerous street art tours and festivals that take place throughout the city, Berlin is a hub for urban art. Moreover, the city is dotted with alternative galleries that showcase emerging artists and unconventional art forms, providing a platform for creativity to thrive in all its diverse forms.
In conclusion, Berlin's cultural scene is an eclectic and dynamic tapestry of classical music, contemporary art, and vibrant street art. Whether you're a music lover, art connoisseur, or simply curious about new artistic expressions, Berlin offers a rich and immersive cultural experience for all.
Berlin's Historical Sites
Checkpoint Charlie and The Berlin Wall Museum
Berlin's history is rich with significant events, and there is no better place to explore them than at Checkpoint Charlie and The Berlin Wall Museum. As one of the most famous landmarks in the city, Checkpoint Charlie represents the division between East and West Berlin during the Cold War. The museum provides a glimpse into the realities of the Wall and the stories of those who lived through its construction and eventual fall.
Holocaust Memorial and Topography of Terror
A somber reminder of Germany's dark past, the Holocaust Memorial is a striking tribute to the millions of victims of the Nazi regime. The monument, consisting of 2,711 concrete slabs, serves as a powerful symbol of remembrance. Just a short walk away is the Topography of Terror, an outdoor and indoor exhibition documenting the history of the Nazi regime and the atrocities committed during World War II.
Charlottenburg Palace and Gardens
For a glimpse into Berlin's royal history, a visit to Charlottenburg Palace is a must. This stunning Baroque-style palace was commissioned by Sophie Charlotte, the first Queen consort of Prussia. Explore the opulent rooms, admire the grandeur of the palace gardens, and learn about the fascinating lives of the Prussian royals. The palace also houses a museum that showcases an impressive collection of art and antiques.
Whether you are interested in Berlin's tumultuous past or its royal heritage, these historical sites offer a captivating journey through the city's history. From the remnants of the Berlin Wall to the grandeur of Charlottenburg Palace, each site tells a unique story that adds depth and understanding to Berlin's vibrant cultural landscape.
Shopping in Berlin
When you're in Berlin, exploring the shopping scene is an absolute must! From high-end department stores to quirky vintage shops, the city offers a diverse and exciting range of options to suit every taste and budget.
Kurfürstendamm and Department Stores
If you're looking for a shopping experience that combines luxury brands and mainstream retailers, Kurfürstendamm is the place to go. This famous boulevard is home to high-end stores like KaDeWe, which is Europe's largest department store, as well as popular brands like Zara and H&M. You can spend hours browsing through the latest fashion trends, exquisite accessories, and even gourmet food.
Flea Markets and Vintage Shops
For those who love unique and one-of-a-kind finds, Berlin's flea markets and vintage shops are a treasure trove. Mauerpark Flohmarkt and Boxhagener Platz Flohmarkt are two popular flea markets where you can discover vintage clothing, antiques, vinyl records, and much more. If you're into retro fashion or love hunting for hidden gems, head over to vintage shops like Colours, Picknweight, or Garage to add some vintage flair to your wardrobe.
Designer Boutiques and Concept Stores
If you prefer exclusive designer pieces or want to explore the latest fashion trends, Berlin has plenty of designer boutiques and concept stores to satisfy your shopping cravings. Places like Andreas Murkudis, Voo Store, and The Store offer a curated selection of fashion, accessories, and home decor from both established and emerging designers. You'll find innovative and unique pieces that you won't find anywhere else.
Whether you're a fashion enthusiast or simply enjoy exploring different shopping experiences, Berlin has something for everyone. So grab your wallet and get ready to shop till you drop in this vibrant and fashionable city!
Day Trips from Berlin
Potsdam and Sanssouci Palace
If you find yourself in Berlin and have a day to spare, taking a trip to Potsdam and visiting the stunning Sanssouci Palace is a must-do. Just a short train ride away from the city center, Potsdam offers a glimpse into the opulence and grandeur of Prussian history.
The Sanssouci Palace, a UNESCO World Heritage Site, is the highlight of any visit to Potsdam. Built by Frederick the Great, it is a masterpiece of rococo architecture surrounded by beautiful gardens. Take a stroll through the terraced vineyards, marvel at the intricate details of the palace, and immerse yourself in the rich history of the place.
Sachsenhausen Concentration Camp Memorial
A visit to the Sachsenhausen Concentration Camp Memorial is a deeply moving and important experience. Located just outside Berlin, this former Nazi camp serves as a memorial and a place of remembrance for the victims of the Holocaust.
Walking through the camp, you will gain insights into the atrocities committed during World War II. The memorials, exhibitions, and preserved structures provide a somber reminder of the horrors of the past. It is a place to reflect on the importance of tolerance, understanding, and the preservation of human rights.
Both Potsdam and the Sachsenhausen Concentration Camp Memorial offer unique and thought-provoking day trips from Berlin. Whether you are interested in history, culture, or simply exploring new places, these destinations are sure to leave a lasting impression. So hop on a train, embark on an adventure, and uncover the stories that lie beyond the bustling streets of Berlin.
Berlin's Nightlife
Techno Clubs and Nightclubs
Berlin is well-known for its vibrant nightlife, with a thriving scene for techno clubs and nightclubs. Electronic music enthusiasts from around the world flock to the city to experience its legendary parties. From renowned venues like Berghain and Watergate to smaller underground clubs, there is something for every music taste and preference.
For techno lovers, Berghain is a must-visit. It is considered one of the most famous techno clubs globally and is known for its exceptional sound system and an atmosphere that is truly immersive. Watergate, on the other hand, offers stunning views of the River Spree and hosts renowned DJs from around the world.
If you prefer a more intimate experience, Berlin has a wide array of smaller nightclubs that cater to different sub-genres of electronic music. These clubs often showcase local talent and provide an excellent opportunity for up-and-coming DJs to showcase their skills.
Friedrichshain-Kreuzberg Neighborhood
When exploring Berlin's nightlife, the Friedrichshain-Kreuzberg neighborhood is a must-see. This area is renowned for its vibrant atmosphere, lively bars, and trendy clubs. The infamous East Side Gallery, a section of the Berlin Wall covered in vibrant street art, is also located in this neighborhood.
Visitors can wander through the streets of Friedrichshain-Kreuzberg and discover a variety of bars and clubs with different themes and styles. From cozy cocktail bars to alternative underground clubs, there is something to suit every taste.
Additionally, this neighborhood offers a diverse range of dining options, with international cuisine and local specialties available throughout the area. Visitors can enjoy a delicious meal before heading out for a night of dancing and entertainment.
Whether you are a techno enthusiast or simply looking for a memorable night out, Berlin's nightlife scene has something for everyone. The combination of world-class clubs, diverse music scenes, and thriving neighborhoods like Friedrichshain-Kreuzberg make it a haven for those seeking a truly unforgettable nightlife experience.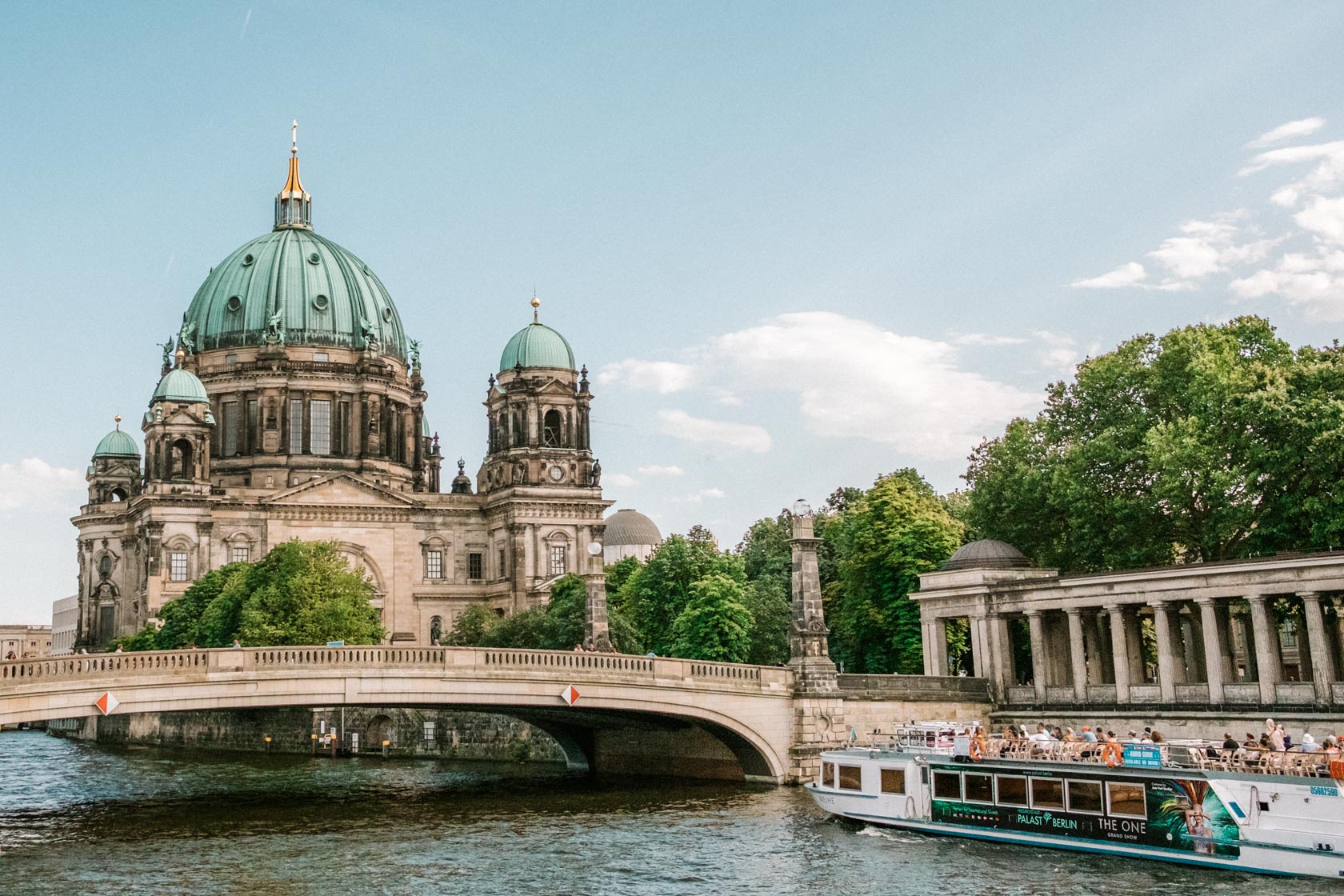 Practical Information
Best Time to Visit Berlin
When planning a trip to Berlin, it's important to consider the best time to visit to make the most of your experience. The city has a moderate climate, with warm summers and cold winters. The peak tourist season is from May to September, when the weather is pleasant and many outdoor events and festivals take place. However, this also means larger crowds and higher prices. If you prefer a quieter and more budget-friendly visit, consider coming during the shoulder seasons of spring (April and May) or fall (September and October), when the weather is still pleasant and there are fewer tourists. Winter is also an option, especially if you enjoy Christmas markets and winter activities. Just be prepared for colder temperatures and shorter daylight hours.
Where to Stay in Berlin
Berlin is a large and diverse city with an array of neighborhoods to choose from for your stay. Some popular areas include:
Mitte: This central neighborhood is home to many of Berlin's iconic attractions, such as the Brandenburg Gate and Museum Island. It's a great location for first-time visitors.

Kreuzberg: Known for its vibrant and multicultural atmosphere, Kreuzberg is a popular choice for budget travelers and those looking for a lively nightlife scene.

Prenzlauer Berg: This neighborhood offers a more relaxed and bohemian ambiance, with its charming streets, trendy cafes, and boutiques.

Charlottenburg: Located in the western part of the city, Charlottenburg is known for its elegant architecture, upscale shopping, and the beautiful Charlottenburg Palace.
When choosing accommodation, consider your interests, budget, and preferred atmosphere. Berlin offers a wide range of options, from luxury hotels to budget hostels and cozy apartments.
Conclusion
If you're planning a trip to Berlin, get ready for a lively and vibrant city that offers a blend of history, culture, and entertainment. From iconic landmarks like the Brandenburg Gate and the Berlin Wall to the diverse neighborhoods and thriving nightlife, there is something for everyone in this dynamic city.
Leaving Your Mark in the City
While exploring Berlin, don't forget to immerse yourself in the local culture and leave your mark in the city. Here are a few tips to make the most of your experience:
Visit the museums and memorials: Berlin is home to numerous museums and memorials that provide a deep insight into its history. Don't miss the Holocaust Memorial, the Berlin Wall Memorial, and the DDR Museum, among others.

Explore the neighborhoods: Each neighborhood in Berlin has its own unique charm. Take a stroll through the trendy streets of Kreuzberg, experience the multicultural atmosphere in Neukölln, or visit the historic district of Mitte.

Indulge in the local cuisine: Berlin is known for its diverse food scene. Try traditional dishes like currywurst and döner kebab, or explore the many international cuisines available in the city.

Experience the nightlife: Berlin is famous for its vibrant and diverse nightlife. From underground clubs to rooftop bars, there is no shortage of entertainment options. Don't miss the chance to dance the night away in one of the city's renowned clubs.

Rent a bike: Berlin is a bike-friendly city with many cycling paths. Renting a bike is a great way to explore the city at your own pace and discover hidden gems off the beaten path.
By following these tips, you can create memories that will last a lifetime and truly leave your mark in the incredible city of Berlin. So pack your bags, embrace the adventure, and get ready to fall in love with all that Berlin has to offer.
Some of the links provided are affiliate links that I earn a commission for, on any purchases made, at no extra cost to you. This helps me immensely to continue to do what I love.
I am a participant in the affiliate programs including CJ, AWIN and Amazon Services LLC Associates Program. Affiliate programs are designed to provide a means for creators and publishers to earn fees by linking to merchant websites. Thank you 🙏
Stress Free Travel Packing Are you planning your next big adventure? Whether you're heading off on a tropical vacation or a business trip, one thing…