The Best Cruise Lines for Wildlife Viewing: See Nature Up Close
Popular Wildlife Cruise Destinations
When it comes to wildlife viewing, there's no better way to experience it up close and personal than on a wildlife cruise. Whether you're a nature enthusiast or simply looking for a unique adventure, these cruise destinations offer amazing opportunities to witness the wonders of the animal kingdom.
Alaska Wildlife Cruises
Get ready to embark on an unforgettable journey through the stunning wilderness of Alaska! Known for its diverse ecosystems and abundance of wildlife, Alaska is a dream destination for nature lovers. On an Alaska wildlife cruise, you'll have the chance to see majestic whales breaching, playful sea otters floating on their backs, and soaring bald eagles in their natural habitat. Keep your camera ready as you explore the stunning Inside Passage and witness the spectacular sights of glaciers calving into the ocean. In addition to marine life, you might also spot grizzly bears, moose, and mountain goats during shore excursions.
Galapagos Islands Wildlife Cruises
Get ready for a truly unique wildlife experience in the Galapagos Islands! Located in the Pacific Ocean, the Galapagos Islands are a haven for wildlife enthusiasts. Charles Darwin's famous studies of species diversity were conducted here, and the islands are teeming with unique and endemic species found nowhere else on Earth. On a Galapagos Islands wildlife cruise, you'll have the opportunity to swim with playful sea lions, observe giant tortoises in their natural habitat, and snorkel alongside colorful tropical fish and marine iguanas. Keep an eye out for the famous Galapagos penguins and the iconic blue-footed boobies as you explore the archipelago's diverse ecosystems.
Whether you choose an Alaska wildlife cruise or a Galapagos Islands wildlife cruise, you can expect an incredible journey filled with close encounters with fascinating wildlife. These destinations are perfect for those seeking an immersive wildlife experience in some of the world's most breathtaking natural environments.
Remember to bring your binoculars, camera, and a sense of adventure as you set sail to witness the wonders of the animal kingdom on a wildlife cruise.
Top Wildlife Cruise Companies
When it comes to experiencing the wonder of wildlife up close and personal, a wildlife cruise is the perfect getaway. Here are two of the best cruise companies that offer exceptional wildlife viewing opportunities:
National Geographic Expeditions
A wildlife cruise with National Geographic Expeditions is a truly immersive experience. With their expert naturalists and photographers on board, you'll have the opportunity to learn about and capture stunning photographs of wildlife in their natural habitats.
One of their most popular wildlife cruises is the Galápagos Islands cruise. Here, you'll come face-to-face with fearless sea lions, giant tortoises, and the iconic blue-footed boobies. You'll also have the chance to snorkel with playful penguins and swim with sea turtles.
Another incredible wildlife cruise offered by National Geographic Expeditions is the Alaska Inside Passage cruise. You'll cruise through this breathtaking wilderness and encounter humpback whales, sea lions, eagles, and bears as they fish for salmon. With their onboard Explorer, you can go kayaking or paddleboarding, getting even closer to the wildlife.
Hurtigruten
Hurtigruten offers wildlife cruises to some of the most remote and pristine destinations on Earth. One of their most popular routes is the Antarctic Peninsula cruise. This cruise takes you through the Southern Ocean, where you'll witness the breathtaking beauty of icebergs and glaciers. You'll have the opportunity to see penguin colonies, seals, and even spot a majestic whale breaching the surface.
If you're looking for a unique wildlife experience, Hurtigruten also offers cruises to Svalbard. Here, you'll witness polar bears in their natural habitat, as well as walruses, reindeer, and Arctic foxes. You can also go on shore excursions with expert guides who will share their knowledge about the region's wildlife.
Whichever wildlife cruise company you choose, you can be assured of a once-in-a-lifetime experience. These cruises provide an unforgettable opportunity to get up close and personal with some of the world's most amazing creatures. So pack your binoculars and camera, and get ready for an adventure you'll never forget.
Wildlife Sightings
Are you a nature enthusiast hoping to embark on a cruise adventure that offers magnificent wildlife encounters? Look no further! A wildlife cruise is an excellent opportunity to get up close and personal with some of the world's most fascinating creatures. Get ready to be amazed by the wonders of nature!
Notable Wildlife Encounters on Cruises
Whale Watching: Witnessing the sight of majestic whales breaching the surface of the water is a truly unforgettable experience. Many cruises take you to prime whale-watching locations where you can spot humpback, orca, or even blue whales in their natural habitat.

Penguin Colonies: If you've ever dreamt of seeing adorable penguins waddling around, a wildlife cruise is a must. Visit destinations like Antarctica or the Galapagos Islands, where you can observe different species of penguins in their colonies.

Dolphin Pods: Imagine cruising alongside a playful pod of dolphins, witnessing their acrobatic leaps and flips. Dolphins are known for their high energy and are often spotted during wildlife cruises, bringing joy and excitement to passengers.
Best Time of Year for Wildlife Viewing
The timing of your wildlife cruise greatly influences the animal sightings you may encounter. Consider the following tips for the best wildlife viewing experience:
Research Destination: Each destination has its own peak viewing season for specific wildlife. Determine which animals you are most interested in observing and plan your cruise accordingly.

Migratory Patterns: Many animals follow migratory patterns, so understanding their movements can help you plan your trip during the time when they are most abundant in the area.

Climate Considerations: Climate plays a significant role in wildlife behavior. Some animals are more active or visible during certain seasons, such as mating or breeding seasons.
Remember, wildlife sightings are never guaranteed. However, by choosing the right cruise itinerary and timing, you significantly increase your chances of witnessing breathtaking natural wonders.
So, pack your binoculars, bring your camera, and get ready to embark on a wildlife adventure that will leave you with memories to treasure for a lifetime.
Cruise Amenities and Activities
Onboard Naturalist Guides
When choosing a cruise for wildlife viewing, it's important to consider the amenities and activities that are offered on the ship. One of the key factors to look for is the presence of onboard naturalist guides. These experts are knowledgeable about the local wildlife and ecosystems, and they provide valuable insights and information during the cruise. They can answer any questions you may have, point out interesting wildlife sightings, and offer educational presentations on the wildlife and their habitats.
Wildlife-Related Excursions and Activities
In addition to onboard naturalist guides, the best wildlife viewing cruises will also offer a variety of wildlife-related excursions and activities. These excursions allow you to get closer to the wildlife and explore their natural habitats in more detail. Examples of wildlife-related excursions could include guided hikes through national parks, birdwatching expeditions, snorkeling or diving trips to explore underwater ecosystems, and even kayaking or small boat tours to explore remote areas.
These excursions and activities provide incredible opportunities to see a wide range of wildlife up close and personal. From observing majestic whales in their natural environment to spotting rare bird species in remote islands, each excursion offers unique and memorable wildlife encounters.
When choosing a wildlife viewing cruise, be sure to research the specific excursions and activities offered by each cruise line. Look for a variety of options that cater to different levels of interest and activity, so you can customize your experience based on your preferences and physical abilities.
By selecting a cruise that offers onboard naturalist guides and a range of wildlife-related excursions, you can enhance your wildlife viewing experience and make the most of your journey. These amenities and activities ensure that you have ample opportunities to observe and learn about the wildlife you encounter, creating lasting memories and a deeper appreciation for the natural world.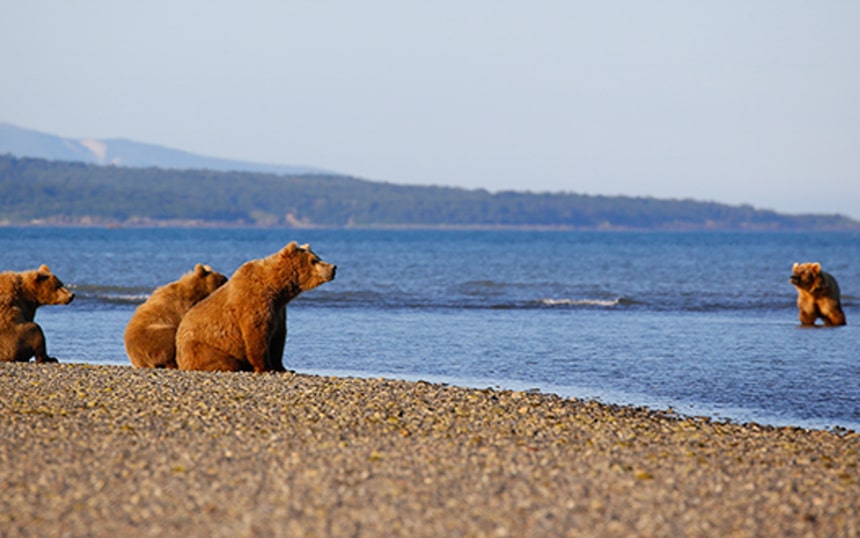 Conclusion
In conclusion, if you're looking for an unforgettable wildlife experience, a wildlife cruise is the perfect choice. From the stunning scenery to the incredible wildlife encounters, these cruises offer a unique opportunity to get up close and personal with nature's wonders. Whether you choose the Galapagos Islands, the Alaskan fjords, or the Great Barrier Reef, you'll be sure to have an adventure of a lifetime. So pack your bags, grab your camera, and prepare to embark on a wildlife-filled journey you'll never forget.
Final Thoughts on the Best Wildlife Cruises
When it comes to wildlife cruises, each destination offers its own unique experience. From the diverse marine life of the Galapagos Islands to the magnificent whales and bears of Alaska, there is something for everyone. The key is to choose a cruise that aligns with your interests and preferences. Consider the wildlife you want to see, the activities you want to participate in, and the level of comfort you desire. Research different cruise operators, read reviews, and compare itineraries to find the best option for you.
Tips for Choosing the Right Wildlife Cruise
To ensure you have the best wildlife cruise experience, here are some tips to keep in mind:
Do your research: Look into different cruise operators and compare their offerings. Read reviews from previous passengers to get an idea of the quality of the experience.

Consider the itinerary: Check the cruise itinerary to make sure it includes the wildlife sightings you're most interested in. Some cruises offer specific activities and excursions focused on wildlife viewing.

Look for expert guides: Experienced naturalist guides can enhance your wildlife experience by providing valuable insights and knowledge about the animals and their habitats.

Check the ship amenities: If comfort is important to you, review the ship amenities and accommodations. Some ships offer luxurious cabins, gourmet dining options, and onboard spa facilities.

Plan for the right time of year: Research the best time of year to visit your chosen destination for wildlife viewing. Certain seasons may offer better chances of spotting specific animals or witnessing unique natural phenomena.
Remember, wildlife cruises can vary in duration and cost, so take these factors into consideration when planning your trip. By doing your homework and choosing the right wildlife cruise, you'll be on your way to experiencing the wonders of the natural world in an unforgettable way.
Some of the links provided are affiliate links that I earn a commission for, on any purchases made, at no extra cost to you. This helps me immensely to continue to do what I love.
I am a participant in the affiliate programs including CJ, AWIN and Amazon Services LLC Associates Program. Affiliate programs are designed to provide a means for creators and publishers to earn fees by linking to merchant websites. Thank you 🙏
Traveling can be stressful, but having the right gear can make all the difference. One essential item for any traveler is a carry-on travel suitcase…