The Top Thing to Eat: Boston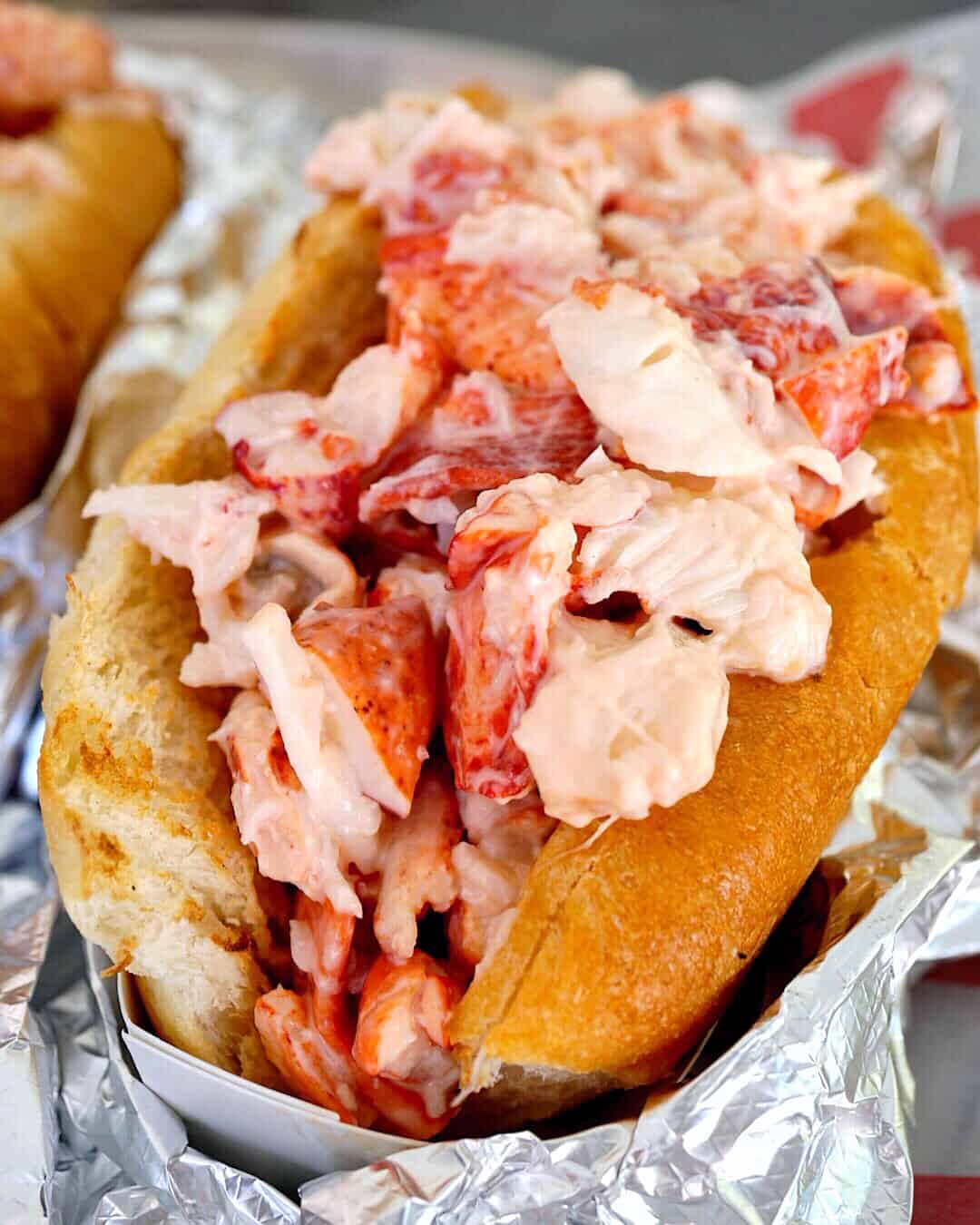 Iconic New England Lobster Rolls
Where to find the best lobster rolls in Boston
If you're visiting Boston, one food that you absolutely must try is the iconic New England lobster roll. This delicious delicacy consists of succulent lobster meat mixed with mayo, served in a buttered and toasted bun. It's a true treat for seafood lovers.
When it comes to finding the best lobster rolls in Boston, there are a few popular spots that locals and tourists rave about:
Neptune Oyster: Located in the historic North End, Neptune Oyster is known for their legendary lobster roll. Be prepared to wait in line, as this small eatery is always buzzing with customers eager to get their hands on one of their famous rolls.

James Hook & Co.: Situated near the Boston Harbor, James Hook & Co. offers a classic lobster roll that is bursting with flavor. They use only fresh lobster meat and serve it in a traditional New England-style bun.

Row 34: This trendy seafood restaurant in the Fort Point neighborhood is famous for its innovative take on the lobster roll. Here, you can expect a twist on the traditional recipe, with unique flavors and ingredients that will leave you wanting more.
Other popular seafood dishes in the city
In addition to lobster rolls, Boston offers a wide variety of other delicious seafood dishes. Some local favorites include:
Clam Chowder: Boston is famous for its creamy and flavorful clam chowder. Be sure to try this hearty soup that features tender clams, potatoes, and a rich broth.

Fried Clams: For a satisfying and crispy seafood dish, fried clams are a must-try. These golden-brown morsels are served with tartar sauce and lemon wedges.

Fish and Chips: A classic British dish that has become a staple in Boston, fish and chips features battered and deep-fried fish fillets served with crispy fries.
So, if you're a seafood lover visiting Boston, make sure to indulge in their iconic lobster rolls and try out some of the other delicious seafood dishes the city has to offer.
Clam Chowder and Fish & Chips
The best spots for classic New England clam chowder
When visiting Boston, one of the must-try dishes is the classic New England clam chowder. Here are some of the best spots in the city to indulge in this rich and creamy delight:
Union Oyster House: This historic restaurant is known for serving the best clam chowder in town. Enjoy a bowl of their award-winning chowder while immersing yourself in the restaurant's fascinating history.

Legal Sea Foods: A Boston institution, Legal Sea Foods offers a variety of seafood dishes, including their legendary clam chowder. Made with fresh clams, potatoes, and a creamy broth, their chowder is a culinary delight.

The Barking Crab: Located on the waterfront, The Barking Crab serves up a hearty and flavorful clam chowder that perfectly captures the essence of New England cuisine. Enjoy your chowder with beautiful views of the harbor.
Where to enjoy delicious fish & chips in Boston
If you're craving some crispy and golden fish & chips, Boston has several places that won't disappoint:
The Druid: This cozy Irish pub in Cambridge is known for its delicious fish & chips. The fish is perfectly battered and served with hand-cut fries, creating a mouthwatering combination.

The Salty Pig: Located in the Back Bay neighborhood, The Salty Pig offers a unique twist on traditional fish & chips. Their version features sustainable fish paired with innovative sides like house-made vinegar-marinated fries.

McGreevy's: This lively sports bar in the Fenway neighborhood serves up some of the best fish & chips in town. Enjoy the crispy beer-battered fish with a side of their famous "green monster" slaw.
Whether you're a fan of clam chowder or fish & chips, Boston offers a variety of delicious options to satisfy your cravings. Don't miss out on experiencing these iconic dishes during your visit to the city.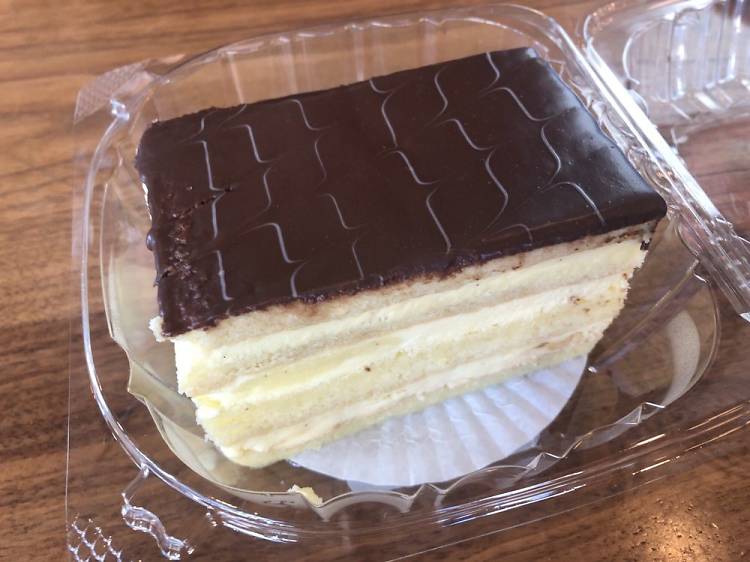 Boston Cream Pie and Sweet Treats
Must-try Boston cream pie and its history
If you find yourself in Boston, you simply cannot leave without trying the iconic Boston cream pie. This delectable dessert is a true testament to the city's culinary heritage. Dating back to the 19th century, the Boston cream pie is a delightful combination of rich, fluffy sponge cake, creamy vanilla custard filling, and a luscious chocolate ganache topping. It's a dessert that will leave you craving for more with each bite. Make sure to visit one of the city's renowned bakeries or pastry shops to savor this classic treat.
Explore the city's top dessert spots for sweet indulgence
In addition to the famous Boston cream pie, Boston is a haven for dessert lovers. Indulge your sweet tooth by visiting some of the city's top dessert spots. From artisanal ice cream parlors to specialty bakeries, there is something to satisfy every craving. Be sure to try the delicious cannoli at the historic bakery in the North End, or head to one of the trendy dessert cafes for a mouthwatering selection of cupcakes, macarons, and more. With a variety of sweet treats to choose from, Boston promises a delightful culinary adventure for all dessert enthusiasts.
Remember, no trip to Boston would be complete without experiencing the blissful flavors of the Boston cream pie and exploring the city's vibrant dessert scene. So, go ahead and treat yourself to a slice of Boston's sweetest offerings!
International Flavors in Boston
Discovering global cuisine options in the city
When it comes to exploring different tastes and flavors, Boston has a vibrant food scene that offers a diverse range of international cuisines. Whether you are a foodie or someone looking to try something new, here are some top things to eat in Boston.
Highlighting popular ethnic restaurants and their signature dishes
Italian Delights: Head to the North End neighborhood, also known as Boston's "Little Italy," to indulge in delicious pasta dishes, wood-fired pizzas, and mouthwatering cannolis. Don't miss out on trying the classic Italian dishes like tiramisu and eggplant Parmesan at iconic restaurants like Regina Pizzeria and Giacomo's.

Authentic Chinese Cuisine: Explore Boston's Chinatown, where you can sample a wide variety of Chinese dishes ranging from dim sum to Peking duck. Gourmet Dumpling House and Hei La Moon are must-visit spots for authentic and flavorful Chinese cuisine.

Flavors of India: Treat your taste buds to the fragrant spices and aromatic curries of Indian cuisine. Head to the neighborhood of Cambridge and try the flavorful biryanis and tandoori dishes at Punjabi Dhaba or indulge in the delicious dosas and vadas at Dosa Factory.

Mexican Delicacies: Visit East Boston and discover authentic Mexican cuisine. From flavorful tacos to mouthwatering enchiladas, Taqueria Jalisco and Angela's Café are popular spots serving up delicious Mexican delicacies.

Japanese Sushi and Ramen: In Boston's Back Bay neighborhood, you'll find excellent Japanese restaurants offering fresh sushi and flavorful ramen. Check out Douzo and Santouka for an authentic Japanese dining experience.
Boston's diverse culinary scene allows you to experience flavors from around the world, making it a must-visit destination for food lovers. Pack your appetite and embark on a culinary adventure in the city!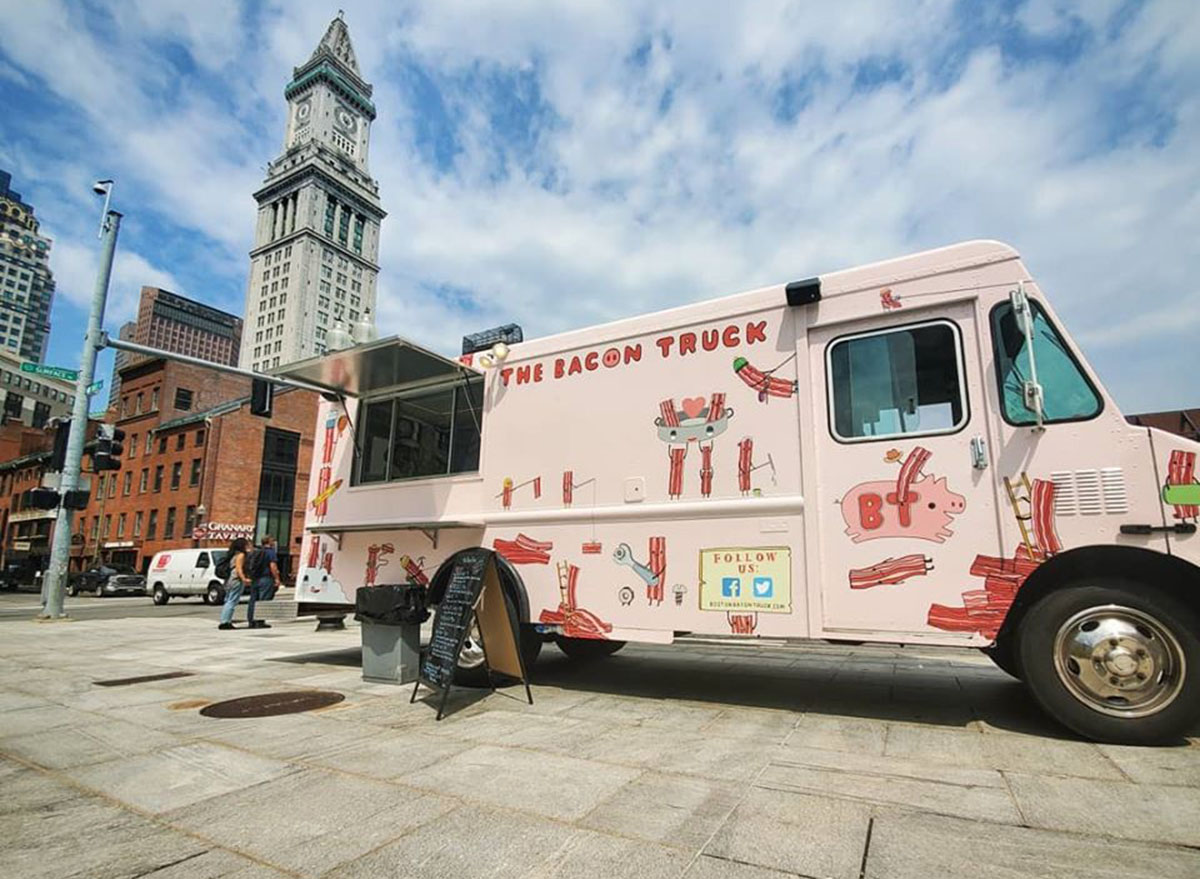 Food Trucks and Street Food
Exploring Boston's vibrant food truck scene
If you find yourself in Boston, you're in for a treat when it comes to indulging in delicious street food. The city boasts a vibrant food truck scene that offers a wide variety of culinary delights. From savory to sweet, there's something to satisfy every palate.
Roaming the streets of Boston, you'll find food trucks serving up mouth-watering dishes from all around the world. From gourmet burgers and tacos to Indian curries and seafood delicacies, the options are endless. Take a stroll down the popular food truck spots like Rose Kennedy Greenway or Dewey Square and let your senses guide you to the aromas of freshly prepared dishes.
Notable street food offerings and local favorites
When it comes to street food, Boston has some standout options that have become local favorites. One must-try is the iconic lobster roll, a delicious sandwich filled with succulent, buttery lobster meat. You can find this delicacy at various seafood shacks and even some food trucks.
For those craving something sweet, be sure to try the Boston cream pie. This classic dessert features layers of sponge cake filled with vanilla custard, topped with a rich chocolate ganache. It's a true taste of Boston's culinary heritage.
If you're in the mood for a unique flavor combination, don't miss out on the Asian fusion inspired dishes served by some food trucks. From Korean BBQ tacos to Vietnamese banh mi sandwiches, these fusion flavors are sure to wow your taste buds.
So, next time you're in Boston, make sure to explore the city's food truck scene and indulge in the delicious street food offerings. It's a fantastic way to experience the local flavors and satisfy your food cravings on the go.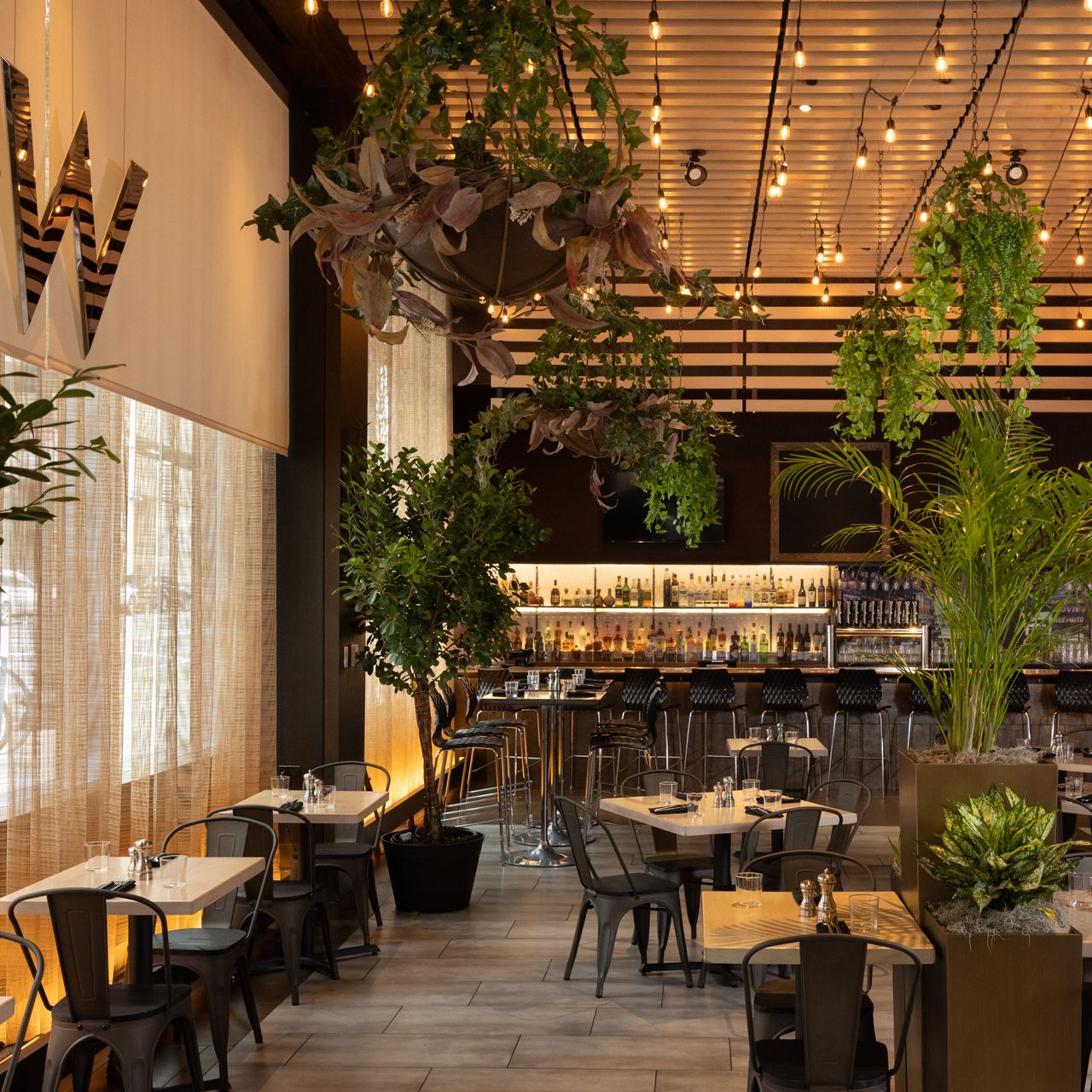 Historic Bars and Craft Breweries
Experience Boston's rich beer culture
If you find yourself in Boston, you're in for a treat when it comes to the city's beer scene. With a long history of brewing and a vibrant craft beer culture, there are plenty of options to quench your thirst and experience unique flavors. Here are some top recommendations:
Visit historic bars and breweries for a taste of local brews
When it comes to historic bars and breweries, Boston has a lot to offer. These establishments not only serve up delicious beer but also hold a significant place in the city's history. Here are a few must-visit spots:
The Bell in Hand Tavern: Established in 1795, it is one of the oldest bars in the United States. Grab a pint and soak in the history.

The Boston Beer Company: Home to the famous Samuel Adams Brewery, this is the perfect place to learn about the brewing process and sample their wide range of beers.

Trillium Brewing Company: Known for their innovative and experimental brews, Trillium has become a staple in the Boston beer scene.

Harpoon Brewery: Visit this vibrant brewery for a tour, tasting, and a chance to try their popular UFO beer series.
With its rich beer history and a growing craft beer culture, exploring the beer scene in Boston is a must for any beer enthusiast. So raise a glass and cheers to the incredible flavors and experiences that await you in the city.
Unique Dining Experiences
Unusual dining venues and concepts in Boston
When you find yourself in Boston, make sure to explore the city's unique dining experiences that go beyond just tasty food. From dining in a former jailhouse to enjoying a meal on a boat, here are some unusual dining venues and concepts to try:
The Liberty Hotel: This hotel was once a jail but has been transformed into a luxury accommodation with several dining options. Enjoy a drink or a meal in the former jail cells, complete with original iron bars and restored brick walls.

Mamma Maria: Located in the historic North End neighborhood, this Italian restaurant offers an intimate dining experience. The small dining room feels like you're stepping into someone's home, and the authentic Italian dishes will transport your taste buds to Italy.
Opportunities for immersive and memorable meals
If you're looking for more than just a meal, Boston also offers several opportunities for immersive and memorable dining experiences:
The Oyster Bar at Legal Harborside: Situated on the Boston waterfront, this upscale restaurant not only serves delicious seafood but also offers stunning views of the harbor. Enjoy fresh oysters and other seafood specialties while taking in the beautiful surroundings.

The Top of the Hub: Located on the 52nd floor of the Prudential Center, this restaurant offers panoramic views of the city skyline. Indulge in fine dining while enjoying breathtaking views of Boston from above.
So, the next time you're in Boston, don't just settle for ordinary dining experiences. Try something different and make your visit memorable by exploring these unique venues and concepts.
Farmer's Markets and Local Produce
Supporting local farmers and markets in Boston
Supporting local farmers and markets in Boston not only benefits your health but also the community and local economy. By purchasing from local farmers, you are directly supporting their livelihoods, promoting sustainable farming practices, and reducing your carbon footprint. Farmer's markets in Boston offer a wide variety of fresh produce, including fruits, vegetables, herbs, and even artisanal products like cheese, honey, and baked goods. Shopping at these markets provides an opportunity to connect with the growers and learn more about the food you consume.
Finding fresh seasonal produce and artisanal products
Seasonal produce is not only fresher and tastier but also more affordable. Farmer's markets in Boston offer a bounty of seasonal fruits and vegetables that are harvested at their prime, ensuring optimal taste and nutritional value. Additionally, you can find unique artisanal products made by local food artisans, such as homemade jams, pickles, and preserves. These products often have a higher quality and are made with love and care.
By visiting farmer's markets and supporting local farmers and markets in Boston, you can enjoy the benefits of fresh, flavorful, and sustainable produce while contributing to the local community and economy. So grab your reusable bags and head over to a farmer's market near you to experience the joys of local food!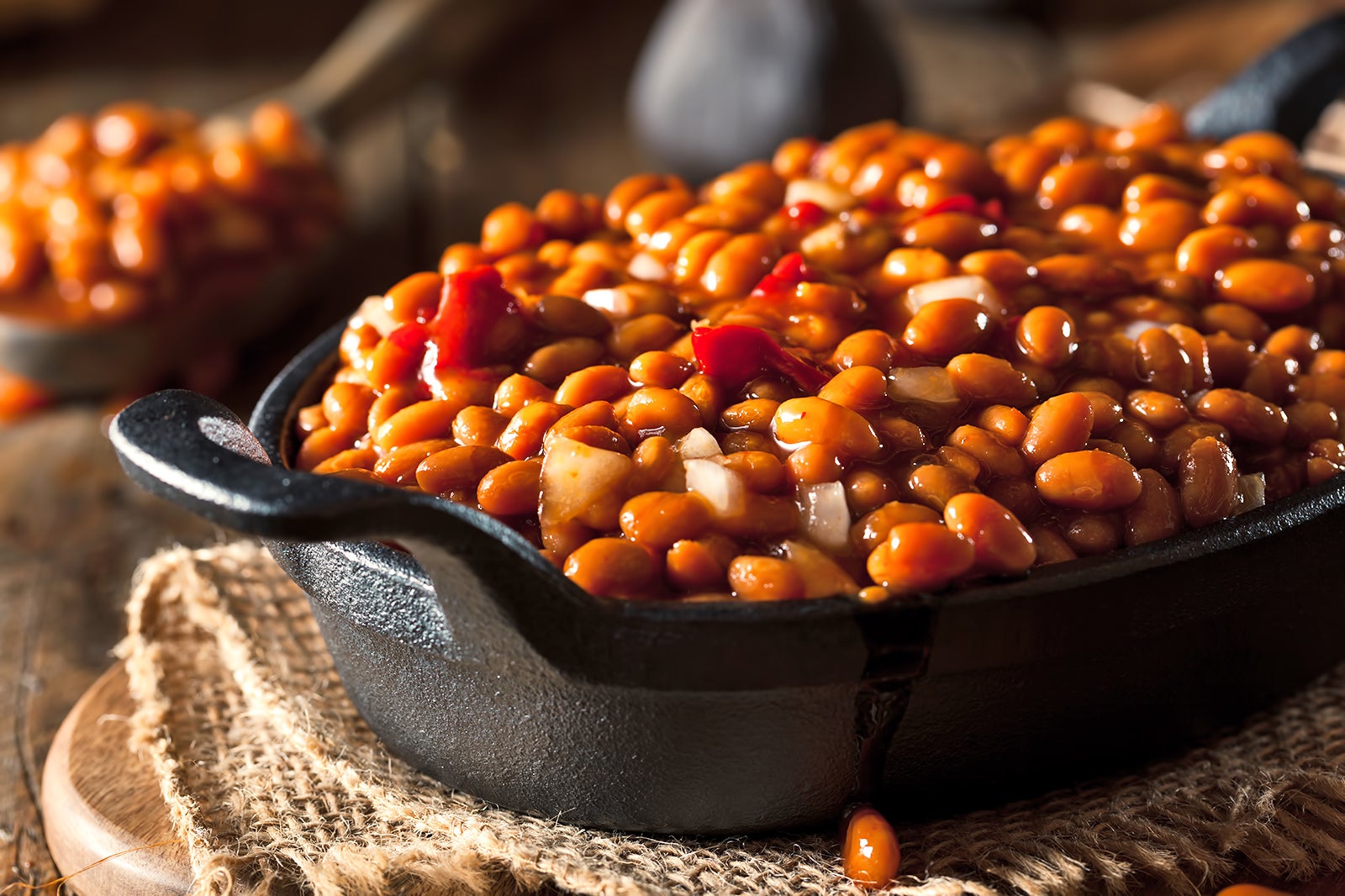 Conclusion
If you are a food lover visiting Boston, you are in for a treat! The city offers a wide range of culinary delights that will satisfy every taste bud. From fresh seafood to delectable pastries, Boston has something for everyone.
Summary of the top food experiences in Boston
Lobster Roll: Indulge in a classic New England dish by trying a mouthwatering lobster roll. The succulent lobster meat piled high in a buttery roll is a must-try.

Clam Chowder: Warm yourself up with a bowl of rich and creamy clam chowder. This iconic Boston dish is often served with fresh oysters and crispy crackers.

Cannoli: Head to the North End and enjoy a traditional Italian cannoli. These sweet pastries filled with creamy ricotta cheese are a treat for any dessert lover.
Final thoughts and recommendations for food lovers visiting the city
When exploring Boston's food scene, be sure to venture beyond the tourist areas and explore the local neighborhoods. You'll find hidden gems and authentic eateries that will elevate your culinary experience. Also, don't forget to try some Boston baked beans, Fenway Franks, and fresh oysters. Bon appétit!
\*\*Note: Please note that the information provided here may be subject to change, and it is advisable to check the opening hours and availability of specific dishes before visiting any restaurant or eatery.
Some of the links provided are affiliate links that I earn a commission for, on any purchases made, at no extra cost to you. This helps me immensely to continue to do what I love.
I am a participant in the affiliate programs including CJ, AWIN and Amazon Services LLC Associates Program. Affiliate programs are designed to provide a means for creators and publishers to earn fees by linking to merchant websites. Thank you 🙏
Stress Free Travel Packing Are you planning your next big adventure? Whether you're heading off on a tropical vacation or a business trip, one thing…