Exploring Boston's Neighborhoods
Boston is a city rich in history, culture, and diverse neighborhoods, each with its own unique charm and attractions. Whether you're a history buff, a shopaholic, or a sports enthusiast, there is something for everyone. So, let's take a virtual tour and explore some of the most notable neighborhoods in Boston.
Historic Downtown and the Freedom Trail
Begin your journey in Historic Downtown, where you'll find iconic landmarks such as Faneuil Hall, Paul Revere's House, and the Old State House. Don't miss the chance to walk the Freedom Trail, a 2.5-mile-long path that takes you through 16 significant historical sites.
Back Bay and Newbury Street shopping district
Head over to Back Bay, a neighborhood known for its beautiful Victorian brownstones and trendy shops. Stroll along Newbury Street, a shopper's paradise filled with high-end boutiques, art galleries, and charming cafes.
Fenway-Kenmore and the iconic Fenway Park
Sports fans won't want to miss Fenway-Kenmore, home to one of the oldest and most beloved baseball stadiums in America, Fenway Park. Catch a game, or simply explore the vibrant neighborhood filled with lively bars, restaurants, and cultural institutions.
Charlestown and the USS Constitution Museum
Venture across the Charles River to Charlestown, home to the historic USS Constitution Museum. Step aboard the USS Constitution, the oldest commissioned warship afloat, and learn about its fascinating history. Afterward, take a stroll through the charming streets of Charlestown, lined with picturesque rowhouses.
Beacon Hill and the picturesque Acorn Street
End your adventure in Beacon Hill, a neighborhood known for its narrow, cobblestone streets and Federal-style townhouses. Don't forget to visit Acorn Street, one of the most photographed streets in the United States, lined with colorful houses and blooming flowers.
There you have it, a glimpse into the vibrant and diverse neighborhoods of Boston. So, get ready to explore, embrace the history, and immerse yourself in the unique charm of each neighborhood.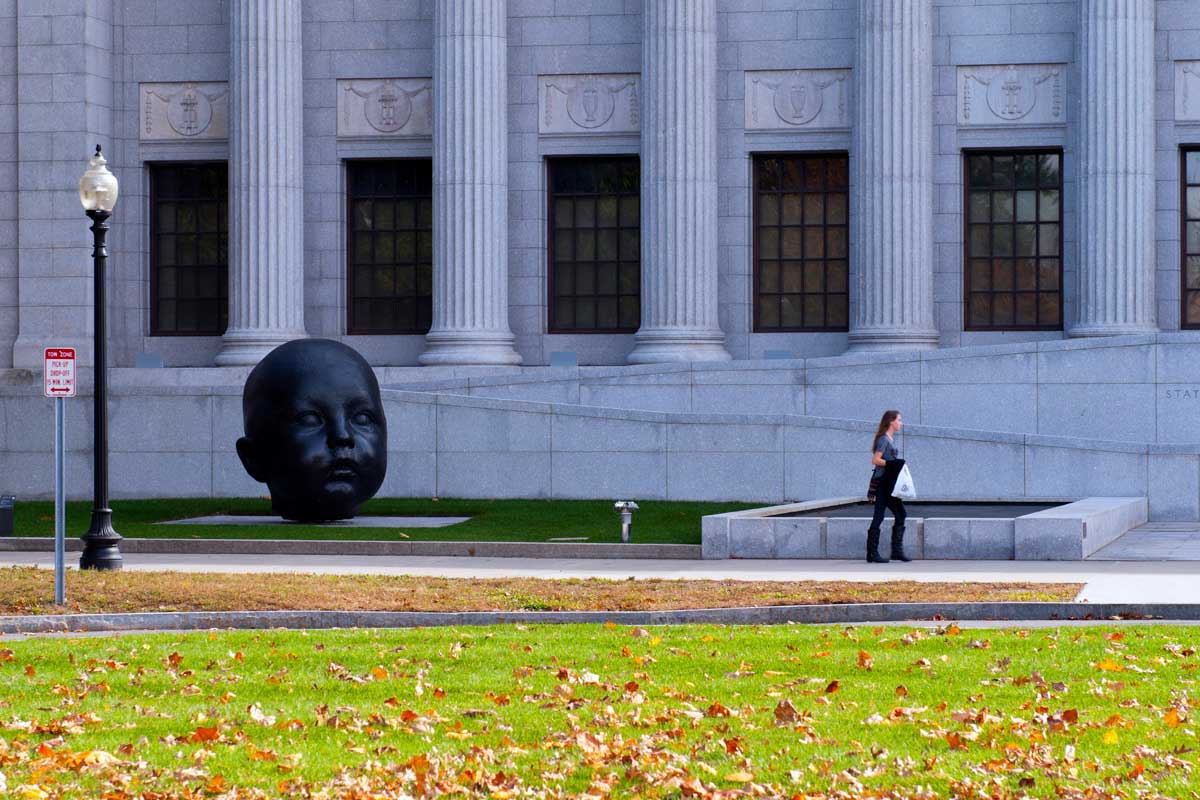 Museums and Cultural Sites
When you are in Boston, make sure to take some time to explore the city's rich cultural heritage by visiting its museums and cultural sites. Here are three must-visit attractions that will give you a deeper understanding of Boston's history and art scene.
The Museum of Fine Arts
If you appreciate art, a visit to the Museum of Fine Arts is a must. This world-renowned museum houses an extensive collection of over 500,000 works of art from various cultures and periods. From ancient Egyptian artifacts to contemporary masterpieces, there is something for everyone to enjoy. Be sure to check out the impressive collection of American art, including works by John Singer Sargent and Winslow Homer.
The Boston Tea Party Ships and Museum
Immerse yourself in one of the most pivotal events in American history at the Boston Tea Party Ships and Museum. Step back in time and experience the Boston Tea Party through interactive exhibits and live reenactments. You'll even have the chance to participate in throwing tea overboard, just like the Sons of Liberty did in 1773. It's a fun and educational experience for visitors of all ages.
The Isabella Stewart Gardner Museum
For a unique and immersive cultural experience, visit the Isabella Stewart Gardner Museum. This stunning museum is housed in a Venetian-style palace and features an eclectic collection of art, including paintings, sculptures, tapestries, and rare books. The museum's courtyard is particularly breathtaking and offers a serene escape from the bustling city. Don't miss the infamous empty frames that serve as a reminder of the unsolved 1990 art heist.
So, whether you're an art enthusiast or history buff, Boston's museums and cultural sites offer a wealth of knowledge and beauty for you to explore.
Outdoor Activities in Boston
When you visit Boston, you'll quickly realize that there are plenty of outdoor activities to enjoy. From historic parks to beautiful gardens, the city offers something for everyone who loves the great outdoors.
Visiting Boston Common and Public Garden
Spend a day at Boston Common and Public Garden, the oldest public park in the United States. Located in the heart of the city, Boston Common is a great place to relax, have a picnic, or take a leisurely stroll. The park is also home to several historic monuments, including the iconic Soldiers and Sailors Monument.
Just next to Boston Common is the beautiful Public Garden. Famous for its Swan Boats, the Public Garden is a serene oasis with gorgeous flowers, lush greenery, and tranquil ponds. Take a ride on the Swan Boats or simply admire the stunning views.
Exploring the Arnold Arboretum
If you're a nature lover, the Arnold Arboretum is a must-visit. Managed by Harvard University, this arboretum spans 281 acres and is home to a diverse collection of trees, shrubs, and plants from around the world. Take a peaceful walk along the winding paths, marvel at the beautiful colors during the fall foliage, or participate in one of their educational programs.
With its breathtaking views and wide range of outdoor activities, Boston is the perfect destination for nature enthusiasts. Whether you're exploring historic parks or admiring the stunning gardens, there's no shortage of natural beauty to enjoy in this vibrant city.
So, don't forget to pack your walking shoes and camera when you visit Boston. There are countless outdoor adventures waiting for you to discover!
Boston's Food and Dining Scene
Famous Boston dishes and culinary specialties
Boston is known for its rich culinary traditions and iconic dishes that have become favorites among locals and visitors alike. One of the most famous dishes is Boston cream pie, a delectable dessert made with layers of sponge cake, creamy custard filling, and a glossy chocolate ganache topping. Another must-try is the lobster roll, a simple yet indulgent sandwich filled with succulent chunks of fresh lobster meat tossed in a light mayo dressing and served on a toasted bun. Other regional specialties include clam chowder, baked beans, and Boston baked cod. These dishes highlight the unique flavors and ingredients that make Boston's food scene distinct and memorable.
Best restaurants and eateries in Boston
Boston is home to a vibrant culinary scene with a wide range of restaurants and eateries to suit every taste and budget. For a fine dining experience, visitors can indulge in the award-winning cuisine at restaurants like Mistral, No. 9 Park, and Oleana. If you're looking for a more casual setting, head to Fenway Park area for a classic ballpark meal or try one of the many seafood shacks along the waterfront for some fresh and flavorful seafood. For those seeking international flavors, Boston also offers a diverse range of options, including Italian, Chinese, Mexican, and more.
Sampling local seafood and New England clam chowder
No visit to Boston would be complete without sampling the city's renowned seafood and New England clam chowder. Head to establishments like Legal Sea Foods or Neptune Oyster for a taste of the freshest fish, clams, and other seafood delicacies. And of course, don't forget to try the rich and creamy New England clam chowder, made with tender clams, potatoes, onions, and a velvety broth. This iconic dish is a staple in Boston's food culture and is sure to satisfy any seafood lover's cravings.
From its famous dishes to its diverse range of restaurants, Boston offers a culinary experience that should not be missed. Whether you're a food enthusiast or simply looking to explore the local flavors, Boston's food and dining scene has something for everyone.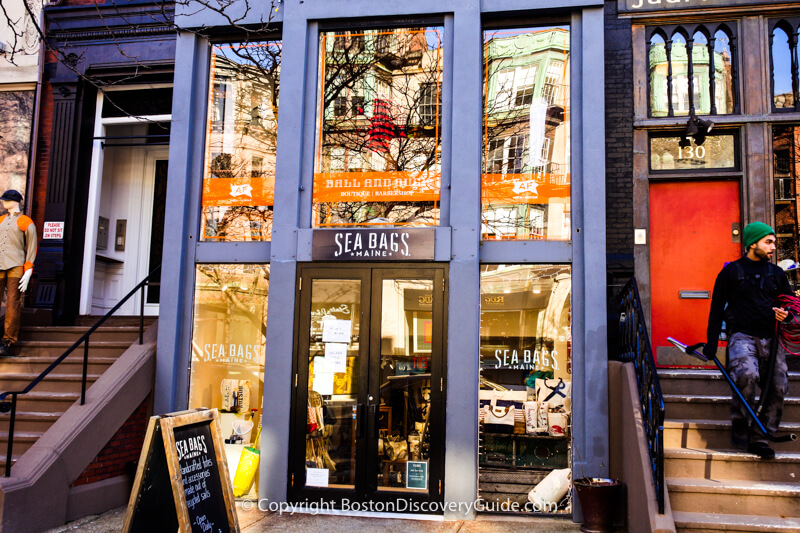 Shopping in Boston
If you're planning a trip to Boston, you're in for a treat when it comes to shopping. From trendy boutiques to historic marketplaces, the city offers a variety of options to suit every style and budget.
Newbury Street shopping district
One of the most famous shopping destinations in Boston, Newbury Street is a must-visit for fashion enthusiasts. This charming street is lined with a mix of high-end designer stores, local boutiques, and global brands. Whether you're looking for the latest fashion trends, unique accessories, or art galleries, you'll find it all on Newbury Street. Take a leisurely stroll and explore the countless shops and cafes, or simply enjoy the vibrant atmosphere.
Faneuil Hall Marketplace and Quincy Market
For a more historic shopping experience, head to Faneuil Hall Marketplace and Quincy Market. Located in the heart of downtown Boston, these marketplaces offer a blend of shops, restaurants, and entertainment options. Explore the bustling indoor and outdoor spaces filled with local artisans, street performers, and delicious food stalls. From souvenirs and handmade crafts to specialty foods and clothing, you'll find a wide range of unique treasures here.
Whether you're in the mood for high-end shopping or prefer to browse through quirky marketplaces, Boston has something to offer for every shopper. Soak in the city's rich history while indulging in a shopping spree, and make sure to bring home a few special mementos to remember your Boston adventure.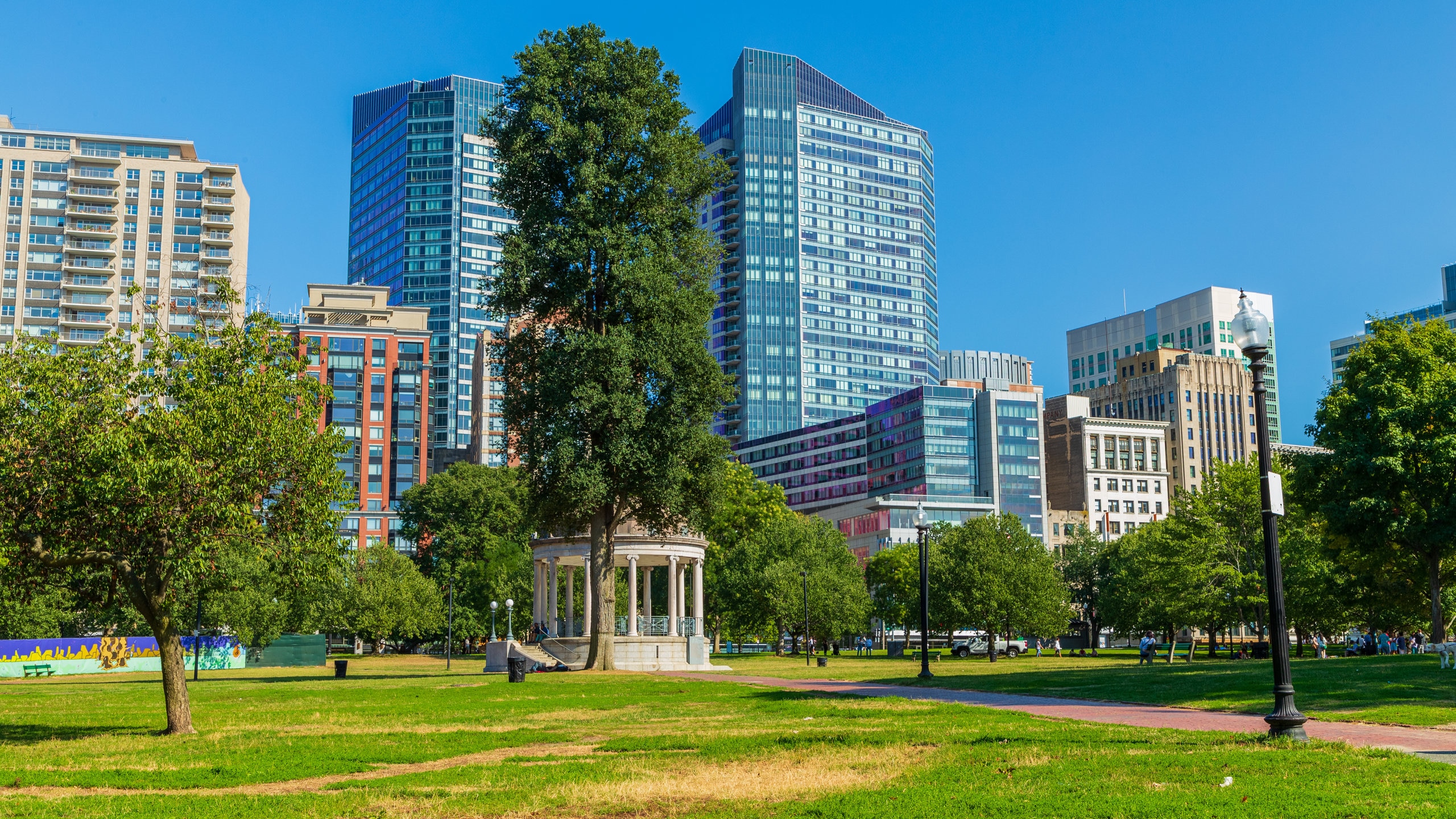 Day Trips from Boston
Boston is a vibrant city full of history, culture, and delicious food. But if you find yourself wanting to explore more of what Massachusetts has to offer, there are plenty of day trips from Boston that are worth considering.
Visiting nearby historic towns like Salem and Lexington
Just a short drive from Boston, you can immerse yourself in the rich history of Salem and Lexington. In Salem, you can learn about the infamous witch trials, visit the Salem Witch Museum, and explore the charming streets lined with historic houses. Lexington is known as the "Birthplace of American Liberty" and is home to many significant Revolutionary War sites, including the Lexington Battle Green and the historic Buckman Tavern.
Exploring Cape Cod and its beautiful beaches
Cape Cod is a beloved summer destination for both locals and tourists. With its picturesque coastal towns, stunning beaches, and delicious seafood, it's easy to see why. Take a scenic drive along the Cape Cod National Seashore, visit the charming town of Provincetown at the tip of the Cape, and indulge in a delicious lobster roll at one of the many seafood shacks.
Taking a ferry to Martha's Vineyard or Nantucket
If you're looking for an island escape, hop on a ferry and visit Martha's Vineyard or Nantucket. Martha's Vineyard is known for its charming towns, beautiful beaches, and quaint cottages. Rent a bike and explore the island or take a stroll down the famous Gingerbread Cottages in Oak Bluffs. Nantucket, on the other hand, offers a more upscale and refined atmosphere. Explore the cobblestone streets, visit the Nantucket Whaling Museum, and enjoy the stunning beaches that surround the island.
No matter which day trip you choose, you're sure to find something unique and memorable just outside of Boston. So pack your bags, put on some comfortable shoes, and get ready to explore all that Massachusetts has to offer.
Conclusion
So, you're planning a trip to Boston? Now that you have all the essential information, you can confidently explore the historic and vibrant city. From walking along the Freedom Trail to indulging in delicious seafood, Boston offers a unique travel experience.
Before you go, here are some frequently asked questions about traveling to Boston to help you make the most of your trip:
Frequently Asked Questions about traveling to Boston
What is the best time to visit Boston? The best time to visit Boston is during the spring and fall when the weather is mild and pleasant. The city also hosts various events and festivals during these seasons.

What are some must-visit attractions in Boston? Some must-visit attractions in Boston include Fenway Park, the Museum of Fine Arts, the New England Aquarium, and the historic neighborhoods of Beacon Hill and Back Bay.

Where can I find the best clam chowder in Boston? For the best clam chowder in Boston, head to establishments like Legal Sea Foods, Union Oyster House, or Neptune Oyster.

How can I get around Boston? Boston has an extensive subway system, known as the "T," which is a convenient way to get around the city. You can also use buses, taxis, or ride-sharing services like Uber or Lyft.

Are there any unique events or festivals in Boston? Yes, Boston hosts various events and festivals throughout the year, including the Boston Marathon in April, the Fourth of July celebrations on the Esplanade, and the Head of the Charles Regatta in October.
With these answers in mind, you can now plan an unforgettable trip to Boston and experience all that this amazing city has to offer!
Some of the links provided are affiliate links that I earn a commission for, on any purchases made, at no extra cost to you. This helps me immensely to continue to do what I love.
I am a participant in the affiliate programs including CJ, AWIN and Amazon Services LLC Associates Program. Affiliate programs are designed to provide a means for creators and publishers to earn fees by linking to merchant websites. Thank you 🙏
Stress Free Travel Packing Are you planning your next big adventure? Whether you're heading off on a tropical vacation or a business trip, one thing…