The Budapest Travel Guide
Exploring Budapest's Top Attractions
Buda Castle and Castle Hill
Buda Castle and Castle Hill are must-visit attractions in Budapest. Situated on the west bank of the Danube River, Buda Castle offers stunning views of the city. Explore the historical complex, including the Royal Palace and the Fisherman's Bastion, which will take you back in time and leave you in awe of the city's rich history.
Hungarian Parliament Building
The Hungarian Parliament Building is an iconic landmark in Budapest and a symbol of the city. With its grand Gothic Revival architecture and impressive interior, the building is a sight to behold. Take a guided tour to learn more about its history and see the beautiful Hungarian Crown Jewels.
St. Stephen's Basilica
St. Stephen's Basilica is the largest church in Budapest and a masterpiece of neoclassical architecture. Climb to the top of the dome for panoramic views of the city or attend a classical concert inside the basilica for a truly memorable experience.
Fisherman's Bastion
Fisherman's Bastion is a fairytale-like fortress located on Castle Hill. Its unique design and panoramic views of the city make it a favorite spot for tourists and locals alike. Don't forget to bring your camera to capture the breathtaking scenery.
Széchenyi Thermal Bath
When in Budapest, a visit to one of the city's famous thermal baths is a must. Széchenyi Thermal Bath is the largest and one of the most beautiful thermal baths in Europe. Relax in the warm, mineral-rich waters and enjoy the unique experience of bathing in a historic setting.
Chain Bridge
The Chain Bridge is one of Budapest's most iconic landmarks, connecting Buda and Pest across the Danube River. Take a stroll across the bridge to admire its impressive architecture and enjoy breathtaking views of the city skyline.
Exploring Budapest's top attractions will give you a taste of the city's rich history, stunning architecture, and unique culture. Don't forget to bring comfortable shoes and a camera to capture the memories of this unforgettable journey.
Experiencing Budapest's Culture and History
When visiting Budapest, Hungary, there are many cultural and historical sites that should be on your must-see list. The combination of stunning architecture, rich history, and vibrant local culture creates a unique and memorable experience for travelers.
Visit the Great Market Hall
One of the top attractions in Budapest is the Great Market Hall, also known as the Central Market Hall. Built in the late 19th century, this beautiful building is not only a great place to shop for fresh produce, local delicacies, and souvenirs, but it's also an excellent spot to immerse yourself in the local culture.
The Great Market Hall is a bustling hub of activity, with vendors selling a wide variety of goods, from traditional Hungarian cuisine to handmade crafts. As you stroll through the market, you'll be treated to the sights, sounds, and smells of Budapest. Whether you're looking to sample delicious street food or purchase unique gifts to take home, the Great Market Hall offers a truly authentic experience.
Aside from shopping and eating, visitors can also learn about the history of the market and the importance of food in Hungarian culture. The upper floor houses a museum where you can explore exhibits on the history of Budapest and the market itself.
Whether you're a history buff or simply want to experience the local culture, a visit to the Great Market Hall is a must when exploring Budapest's vibrant cityscape.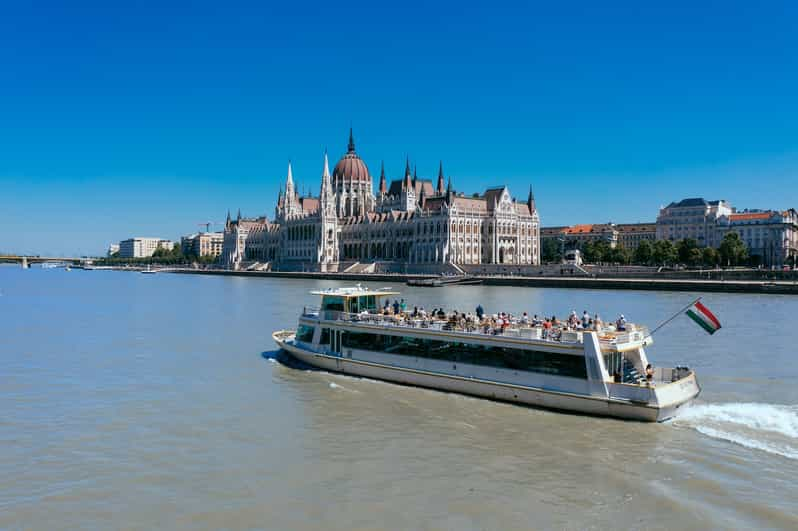 Outdoor Activities in Budapest
Danube River Cruise
If you're looking for a unique and picturesque way to explore Budapest, consider taking a Danube River cruise. As you float along the river, you'll be treated to stunning views of the city's iconic landmarks, including the Chain Bridge and the Parliament Building. You can choose from a variety of cruise options, ranging from short sightseeing trips to romantic dinner cruises. Don't forget to bring your camera to capture the beautiful scenery and enjoy the gentle breeze as you sail through the heart of the city.
Explore Margaret Island
If you're craving some outdoor adventure and relaxation, head to Margaret Island. Located in the middle of the Danube River, this green oasis is a perfect escape from the bustling city. You can rent bikes or take a leisurely stroll along the island's paths and enjoy the lush landscapes and gardens. There are also thermal baths, swimming pools, and sports facilities where you can unwind and recharge. Don't miss the musical fountain show in the evening, which combines water jets and lights with synchronized music for a magical experience.
No matter what outdoor activity you choose, Budapest offers a wide range of options to suit every interest. From river cruises to exploring beautiful parks, you can experience the city's natural beauty while enjoying some fresh air and sunshine. So, pack your bags and get ready to make unforgettable memories in Budapest's great outdoors.
Day Trips from Budapest
Szentendre
If you're looking for a delightful day trip from Budapest, Szentendre is definitely worth considering. Just a short 20-minute drive from the city, this charming town is known for its cobblestone streets, colorful buildings, and lively artistic scene. Take a stroll down the Main Square (Fő tér) and soak in the atmosphere while exploring the various art galleries, museums, and boutiques. Don't forget to try a delicious Hungarian pastry at one of the local bakeries!
Visegrád
For history enthusiasts and nature lovers, Visegrád is the perfect day trip destination. Located on the Danube Bend, this medieval town offers stunning views of the river and surrounding hills. Explore the ancient Visegrád Castle, which dates back to the 13th century, and learn about its rich history. Enjoy a scenic hike in the Börzsöny Mountains or take a relaxing boat ride on the Danube. Finish your day with a traditional Hungarian meal at one of the local restaurants.
Overall, Budapest serves as an excellent base for exploring the surrounding areas. Whether you're interested in art and culture or history and nature, there's something for everyone just a short distance away. So, pack your bags and get ready for unforgettable day trips from Budapest!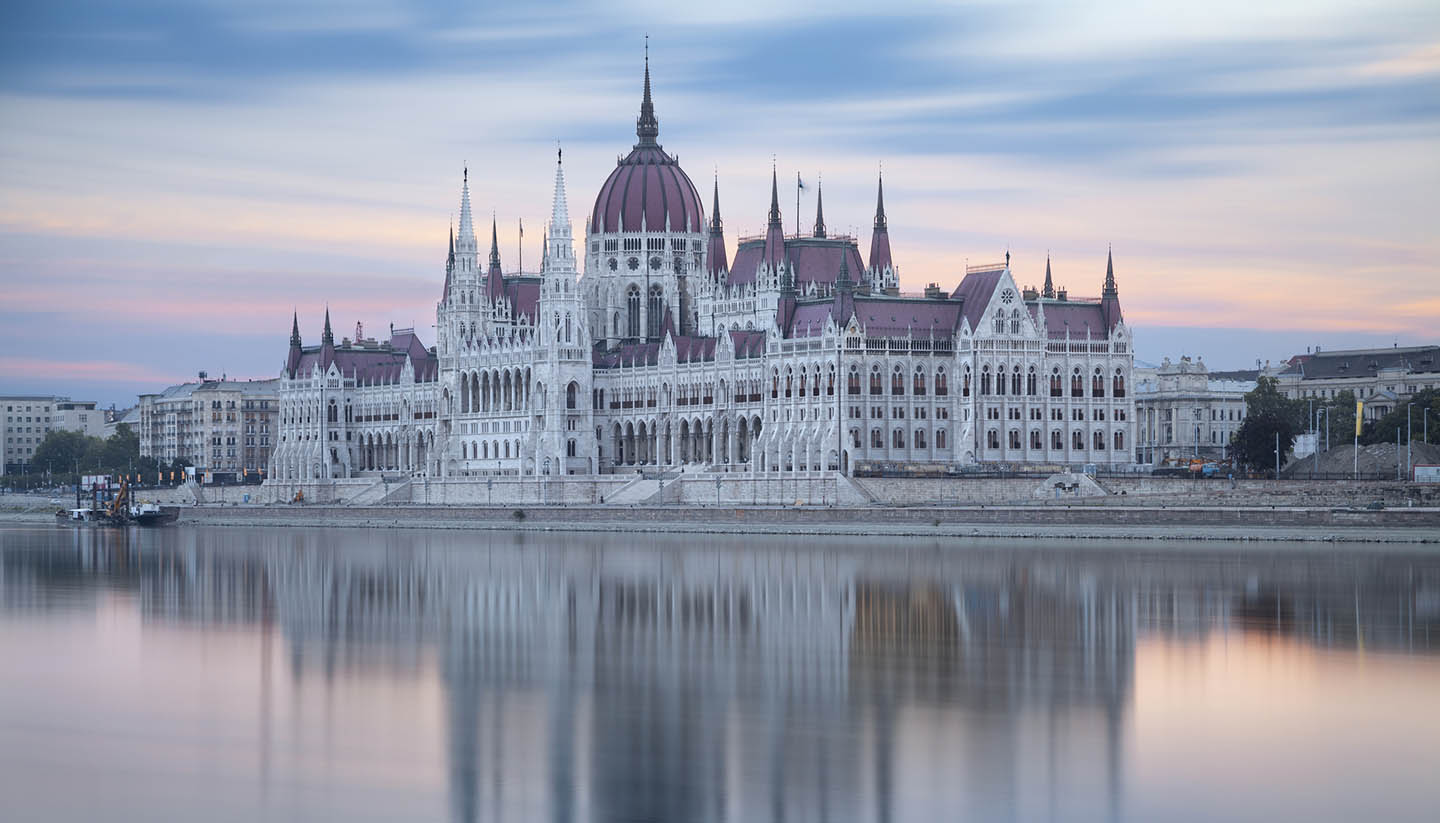 Practical Tips for Budapest Travel
Getting around Budapest
When visiting Budapest, it's important to familiarize yourself with the various transportation options available. The city has an efficient and reliable public transportation system that includes buses, trams, and the metro. A single ticket can be used for all modes of transport, making it convenient to explore the city. Additionally, Budapest is a pedestrian-friendly city, so walking is a great way to discover its charming streets and landmarks.
Currency and payment
The currency used in Budapest is the Hungarian Forint (HUF). It's recommended to exchange money at banks or official currency exchange offices to get the best rates. Credit cards are widely accepted in hotels, restaurants, and shops, but it's advisable to carry some cash for smaller establishments or street vendors that may not accept cards.
It's also important to be cautious when using ATMs. Choose machines that are located in well-lit and secure areas, and be aware of any suspicious activity around the ATM. Keep your PIN number private and be vigilant about scams.
In conclusion, Budapest is a fascinating city with plenty to offer. By familiarizing yourself with the public transportation system and ensuring you have the appropriate currency, you'll be able to navigate the city with ease and make the most of your travel experience.
Where to Stay in Budapest
Districts of Budapest
When planning your trip to Budapest, it's important to consider where you want to stay. Budapest is divided into 23 districts, each with its own unique character and attractions.
District V: This is the city center and a popular choice for tourists. It's home to many historical landmarks, including the stunning Hungarian Parliament Building and St. Stephen's Basilica.

District VII: Known as the Jewish Quarter, this district is vibrant and full of life. It's a great place to experience Budapest's nightlife with its ruin bars, quirky shops, and delicious street food.

District XIII: Located on the Pest side of the city, this district is known for its modern architecture and stunning views of the Danube River. It's a peaceful area and a great choice if you prefer a quieter stay.
Budget accommodation options
If you're traveling on a budget, Budapest offers plenty of affordable accommodation options.
Hostels: Budapest is famous for its budget-friendly hostels, which are a great choice for solo travelers or those looking to meet fellow backpackers.

Guesthouses: Guesthouses offer a more intimate and cozy stay. They are usually family-run and provide a friendly atmosphere. It's a great way to experience the local culture.

Apartment rentals: Renting an apartment is a fantastic option for those traveling in larger groups or for longer stays. It provides more space and the flexibility to cook your own meals.
No matter which district or accommodation option you choose, Budapest has something for everyone. Its rich history, stunning architecture, and vibrant culture make it a must-visit destination.
Budapest's Nightlife and Entertainment
Hungary's capital city, Budapest, is known for its vibrant nightlife and diverse entertainment options. Whether you're a party enthusiast or someone looking to experience the city's cultural offerings, Budapest has something for everyone.
Ruin Bars and Pub Crawls
One of Budapest's unique features is its ruin bars, which are converted abandoned buildings turned into trendy bars and entertainment spaces. These bars offer a one-of-a-kind experience, with their eclectic décor, lively atmosphere, and a wide range of drinks and food options. Exploring these ruin bars is a must for anyone looking to immerse themselves in the city's nightlife scene. For an even more memorable experience, join a pub crawl where you can visit multiple bars in one night and socialize with fellow travelers.
Hungarian Folk Shows
For those interested in experiencing the country's rich cultural heritage, attending a Hungarian folk show is highly recommended. These shows showcase traditional music, dance, and costumes, providing a glimpse into Hungary's history and traditions. Visitors can enjoy performances by talented musicians and dancers, and even participate in some of the dances themselves. It's a great way to learn about Hungarian culture while being entertained.
Whether you're into vibrant bars or cultural experiences, Budapest offers a diverse range of nightlife and entertainment options. So, when visiting this beautiful city, make sure to explore its ruin bars, join a pub crawl, and attend a Hungarian folk show to make the most of your experience.
Shopping in Budapest
Budapest's Shopping Streets
When you visit Budapest, you won't be disappointed when it comes to shopping options. The city offers a wide array of shopping streets where you can find everything from designer boutiques to local markets.
One of the most popular shopping streets is Váci utca. Located in the heart of the city, this pedestrian-only street is lined with shops, cafes, and restaurants. Here, you can find well-known international brands alongside local shops selling traditional Hungarian crafts and souvenirs.
Another must-visit shopping street is Andrássy Avenue. Known for its elegant and upscale atmosphere, this street features high-end fashion boutiques such as Gucci and Louis Vuitton. It's the perfect place to indulge in luxury shopping and treat yourself to something special.
For those looking for a more eclectic shopping experience, head to the Seventh District. Here, you'll find the famous ruin bars and a vibrant street art scene. The area is also home to unique vintage shops and funky boutiques, offering a range of one-of-a-kind clothing and accessories.
Don't forget to explore the local markets in Budapest. The Great Market Hall is a popular choice, offering a variety of fresh produce, spices, and traditional Hungarian food products. It's a great place to immerse yourself in the local culture and pick up some delicious souvenirs.
Whether you're a fashion enthusiast, a lover of handmade crafts, or a foodie in search of local delicacies, Budapest has something for everyone. So put on your comfortable shoes and get ready to discover the city's vibrant shopping scene.
Conclusion
Planning a trip to Budapest? You're in for a memorable experience! With its rich history, stunning architecture, vibrant nightlife, and delicious cuisine, Budapest has something to offer for everyone. Before you embark on your journey, here are some final tips and recommendations to make the most of your visit.
Final tips and recommendations
Explore both sides: Budapest is divided by the Danube River into two distinct parts – Buda and Pest. Be sure to visit both sides to get a complete experience of the city. Buda offers a more historical and picturesque setting, while Pest is known for its lively atmosphere and trendy spots.

Try Hungarian cuisine: Don't leave Budapest without indulging in some traditional Hungarian dishes. Whether it's goulash, chimney cake, or lángos, the local delicacies will leave your taste buds craving for more.

Visit the thermal baths: Budapest is famous for its thermal baths, and soaking in the warm medicinal waters is a must-do activity. Take a relaxing dip in one of the iconic baths, such as Széchenyi or Gellért, and rejuvenate both your body and soul.

Take a river cruise: Enjoy breathtaking views of Budapest's landmarks, including the Parliament Building and Buda Castle, by taking a river cruise along the Danube. It's a romantic and scenic way to see the city from a different perspective.

Get lost in the ruin bars: Budapest is renowned for its unique ruin bars, which are located in abandoned buildings and courtyards. These quirky and hip establishments offer a one-of-a-kind nightlife experience that shouldn't be missed.
Remember to plan your itinerary in advance, but also leave room for spontaneity. Budapest is a city full of surprises, and you never know what hidden gem you might stumble upon. Enjoy your trip and create lasting memories in this enchanting city!
Some of the links provided are affiliate links that I earn a commission for, on any purchases made, at no extra cost to you. This helps me immensely to continue to do what I love.
I am a participant in the affiliate programs including CJ, AWIN and Amazon Services LLC Associates Program. Affiliate programs are designed to provide a means for creators and publishers to earn fees by linking to merchant websites. Thank you 🙏
Stress Free Travel Packing Are you planning your next big adventure? Whether you're heading off on a tropical vacation or a business trip, one thing…