Budget Solo Travel: Tips and Tricks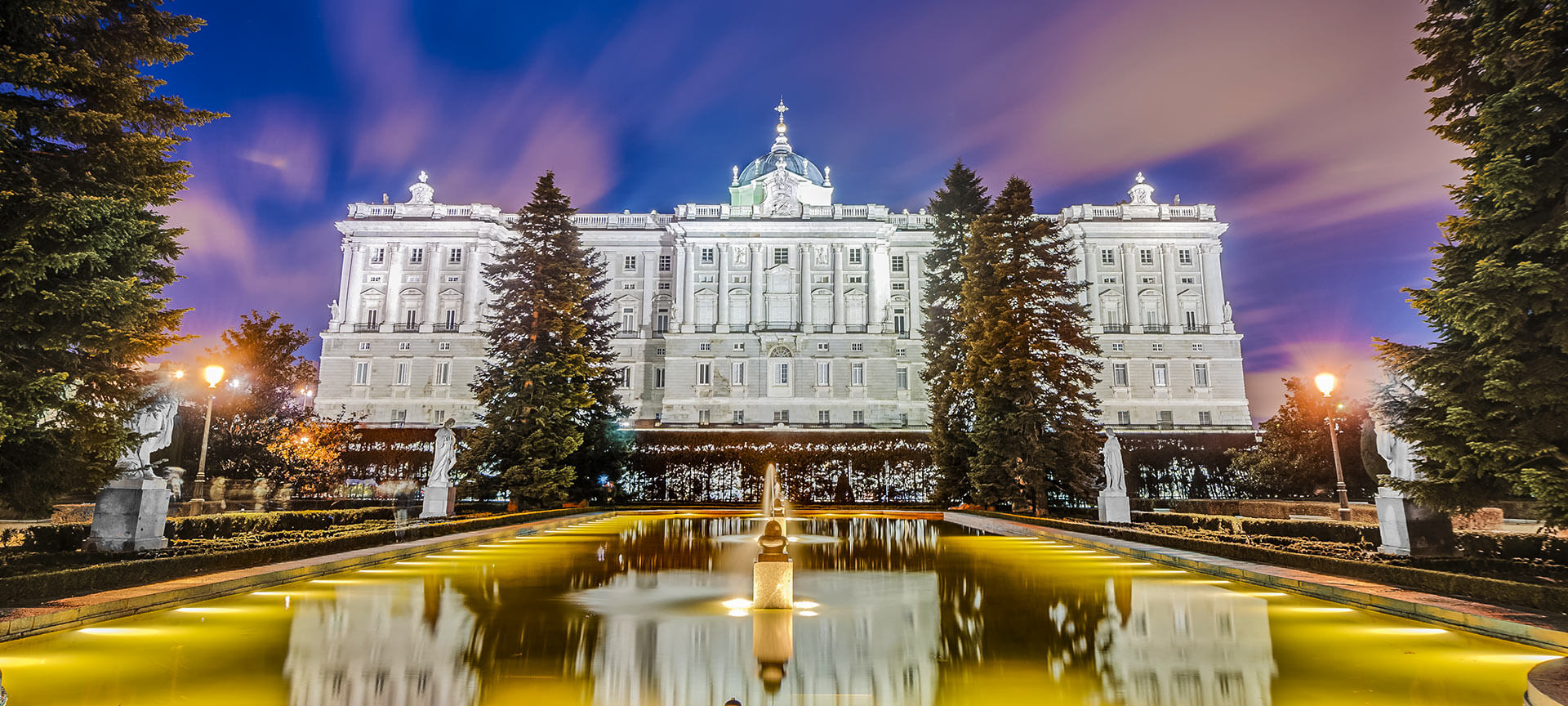 Top Tourist Destinations in Madrid
1. The Royal Palace of Madrid
When visiting Madrid, a trip to the Royal Palace is a must. As the official residence of the Spanish royal family, this stunning palace offers a glimpse into the country's history and grandeur. Marvel at the opulent architecture, explore the lavish rooms and gardens, and don't miss the famous Throne Room. Don't forget to take a stroll through the nearby Sabatini Gardens for a peaceful escape from the bustling city.
2. Museo del Prado
Art lovers will be in awe at the Museo del Prado, one of the world's most renowned art museums. With an impressive collection of over 7,000 paintings, including masterpieces by famous artists such as Goya, Velazquez, and El Greco, this museum is a treasure trove of artistic wonders. Take your time to admire the intricate details and immerse yourself in the rich cultural heritage on display.
3. Plaza Mayor
For a taste of Madrid's vibrant atmosphere, head to Plaza Mayor. This central square is surrounded by stunning architecture and bustling cafes, making it the perfect spot to relax, people-watch, and soak in the lively ambiance. Enjoy a delicious meal at one of the many outdoor restaurants, browse the charming shops, or simply take a leisurely stroll while enjoying the street performers and buskers.
Remember to explore other popular attractions in Madrid, such as the Retiro Park, Puerta del Sol, and the Gran Via. And don't forget to indulge in the city's famous culinary delights, including tapas, paella, and churros with chocolate. Madrid is a city full of history, culture, and amazing experiences, so get ready to create memories that will last a lifetime.
Madrid's Vibrant Neighborhoods
Madrid, the capital city of Spain, is known for its rich history, stunning architecture, and vibrant culture. Within this bustling metropolis, there are several neighborhoods that offer unique experiences and a glimpse into the city's diverse character. Here are three of Madrid's most vibrant neighborhoods:
1. Sol
Sol is the heart of Madrid and a must-visit neighborhood for any traveler. Known for its lively atmosphere, bustling streets, and vibrant nightlife, Sol is always buzzing with energy. Here, you'll find iconic landmarks such as Puerta del Sol, Plaza Mayor, and the famous bear statue. The area is also home to countless shops, restaurants, and bars, making it a perfect spot for shopping, dining, and enjoying the city's vibrant street life.
2. Malasaña
Malasaña is Madrid's hipster neighborhood, filled with trendy boutiques, vintage stores, alternative bars, and unique street art. This bohemian district is known for its laid-back vibe and artistic ambiance. Wander through its narrow streets and discover quirky shops, cozy cafés, and hidden gems around every corner. Malasaña is also famous for its vibrant nightlife, with its many bars and clubs attracting both locals and tourists alike.
3. Lavapiés
Lavapiés is Madrid's multicultural neighborhood, known for its diverse population and vibrant cultural scene. This vibrant district is home to an array of ethnic eateries, art galleries, live music venues, and alternative theaters. Here, you can explore the colorful streets and immerse yourself in a blend of different cultures. Lavapiés also hosts various festivals and events throughout the year, celebrating the rich diversity of the neighborhood.
These three neighborhoods are just a glimpse into the vibrant tapestry of Madrid. Whether you're looking to explore historical landmarks, indulge in culinary delights, or experience the city's thriving nightlife, Madrid's neighborhoods have something for everyone. So, head out and discover the vibrant soul of this remarkable city.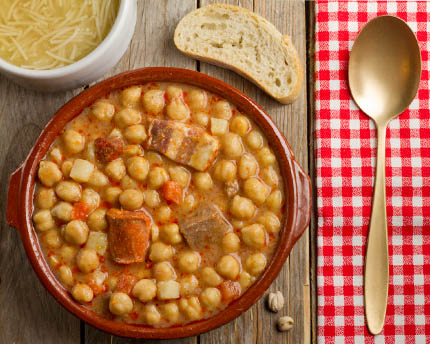 Dining and Cuisine in Madrid
When you visit Madrid, be prepared for a culinary adventure like no other! The city is known for its vibrant food scene, offering a wide variety of delicious dishes and dining options. Here are some key points to keep in mind when exploring the food culture in Madrid.
1. Traditional Spanish dishes to try
While in Madrid, make sure to indulge in some classic Spanish dishes. From the famous Mediterranean cuisine to stunning tapas, there is something for everyone's palate. Don't miss out on these traditional dishes:
Paella: A flavorful rice dish usually made with saffron, vegetables, and various types of meat or seafood.
Jamón ibérico: The world-renowned Iberian ham, known for its rich, savory flavor.
Tortilla española: A Spanish omelet made with potatoes and eggs.
Churros con chocolate: Crispy fried dough served with thick hot chocolate for dipping.
2. Popular local restaurants and tapas bars
Madrid is home to numerous local restaurants and tapas bars that showcase the city's diverse culinary offerings. Some popular options include:
Mercado de San Miguel: A historic market where you can find a wide selection of traditional food and drinks.
Botín: The world's oldest continuously operating restaurant, famous for its roasted suckling pig and lamb.
El Sur: A cozy tapas bar offering a variety of small plates that pair perfectly with a glass of Spanish wine.
3. Finding the best paella in Madrid
If you're a fan of paella, Madrid has some fantastic options. Here are a few places renowned for their mouthwatering paella:
La Barraca: A charming restaurant located in the heart of Madrid, known for its authentic Valencian paella.
La Valencia: A popular seafood restaurant that serves excellent paella with fresh ingredients.
Casa Benigna: A hidden gem where you can enjoy traditional paella made with care and precision.
Remember to explore different neighborhoods in Madrid to discover even more delightful dining spots. Whether you're a foodie or just looking to savor the local flavors, Madrid will surely leave you with a lasting culinary experience.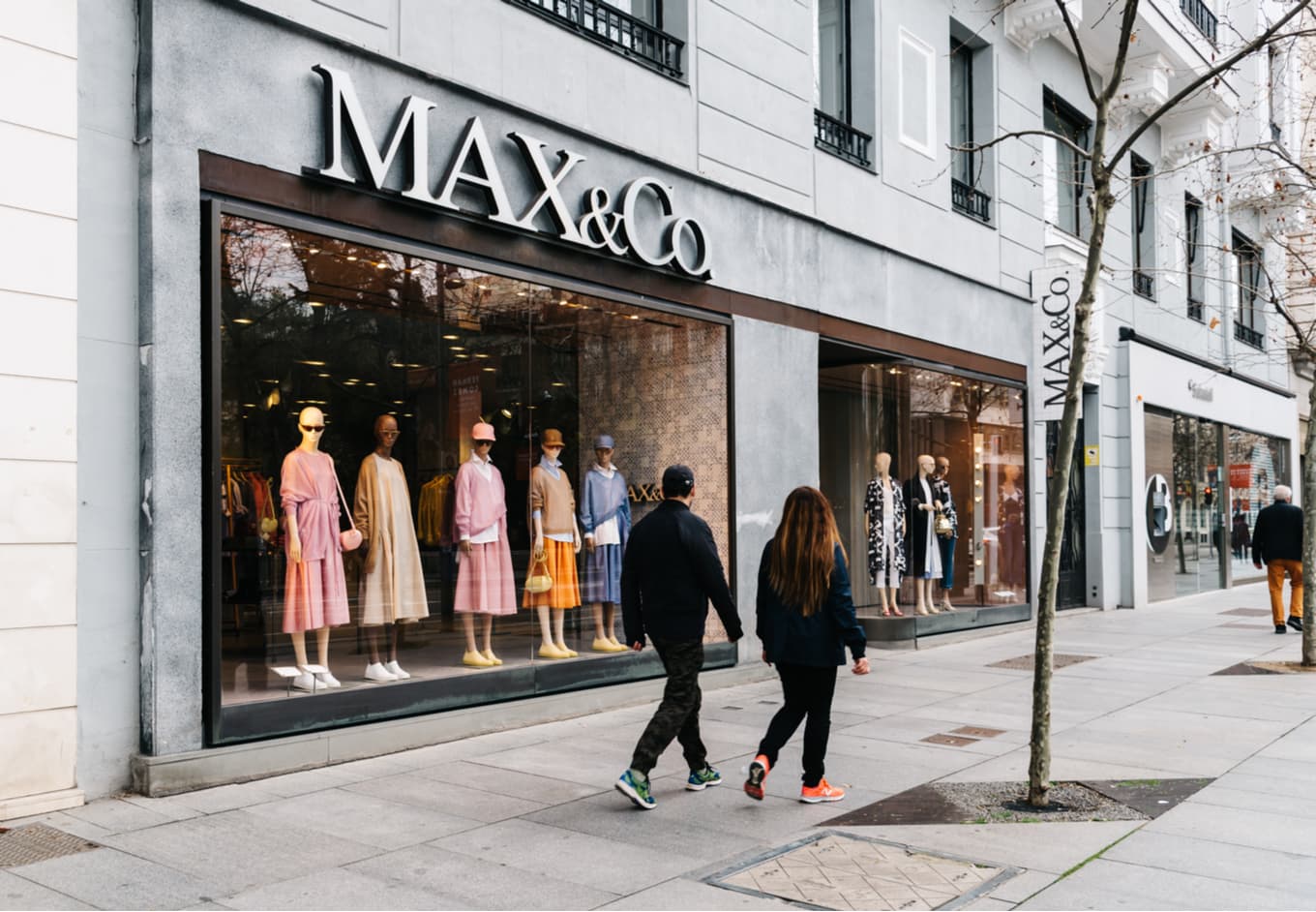 Shopping in Madrid
Famous shopping streets and areas
If you're in Madrid and looking to indulge in some retail therapy, there are several popular shopping streets and areas that should be on your list. One of the most famous shopping streets in Madrid is Gran Vía, where you'll find a mix of high-end international brands and local shops. Another top shopping destination is Calle de Serrano, known for its luxury boutiques and designer stores. For those looking for a more unique shopping experience, Malasaña neighborhood offers a variety of trendy, vintage, and alternative shops.
Unique local boutiques and markets
If you're someone who loves to discover hidden gems and support local businesses, Madrid has plenty of unique boutiques and markets to explore. Mercado de San Miguel is a must-visit for food lovers, offering a wide selection of Spanish delicacies. El Rastro is a famous flea market that takes place every Sunday and is perfect for finding vintage clothes, antiques, and unique souvenirs. For fashion enthusiasts, the Fuencarral Market is the place to be, with its collection of independent boutiques and emerging designers.
Whether you're looking for high-end fashion, vintage treasures, or local crafts, Madrid has something to offer every shopper. Don't forget to take breaks between shopping sprees to indulge in delicious Spanish cuisine and soak up the vibrant atmosphere of the city. Happy shopping!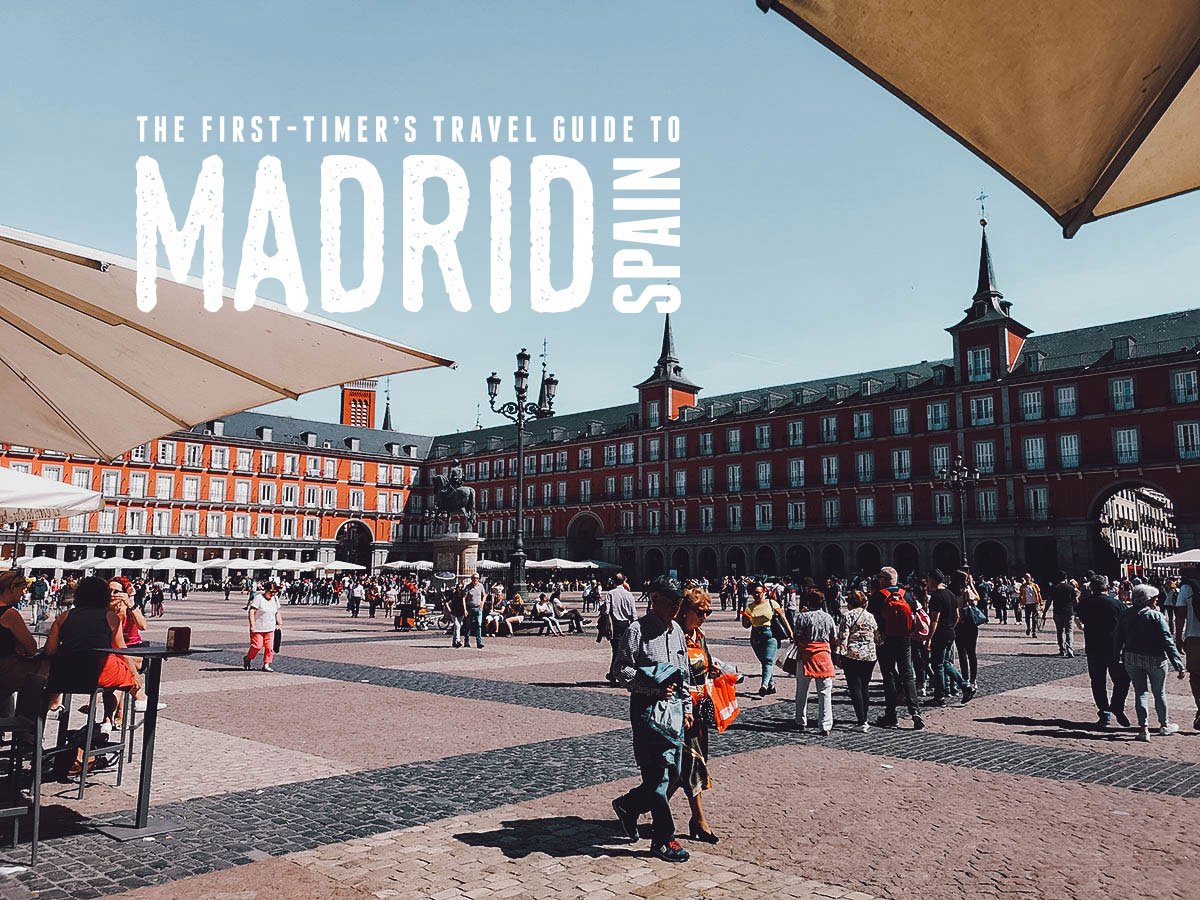 Nightlife and Entertainment
1. Madrid's lively nightlife scene
When you visit Madrid, get ready to experience an electrifying nightlife that is unlike any other city in the world. The city comes alive after dark, with an abundance of bars, clubs, and entertainment venues to suit every taste and preference. Whether you're into dancing the night away in a trendy nightclub or prefer cozying up in a traditional Spanish tapas bar, Madrid has something for everyone.
Madrid is known for its vibrant and diverse nightlife, offering a variety of options for partygoers. From the trendy neighborhood of Malasaña to the upscale clubs in the Salamanca district, you'll find a range of venues catering to different music genres and atmospheres. Many clubs start to fill up around midnight and stay open until the early hours of the morning, so be prepared to dance until dawn.
2. Flamenco shows and live music venues
If you're looking for a unique cultural experience, Madrid is the place to be. The city is renowned for its flamenco shows, where passionate dancers stomp their feet and move to the rhythm of traditional Spanish music. You can catch these mesmerizing performances in dedicated flamenco venues or even in some bars and restaurants.
Madrid also boasts a thriving live music scene, with venues hosting concerts of various genres, from rock and pop to jazz and classical. Whether you want to discover emerging local bands or see internationally acclaimed artists, you'll find plenty of options to satisfy your musical cravings.
So, when you're in Madrid, don't miss out on the opportunity to explore the city's incredible nightlife and entertainment scene. Dance, sing, and immerse yourself in the rich cultural offerings that Madrid has to offer. It's an experience you won't soon forget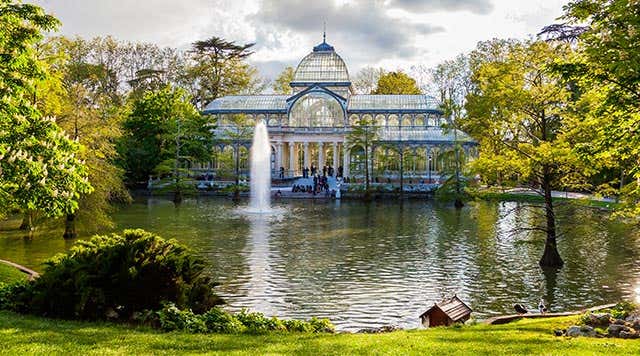 Outdoor Activities and Parks
1. Retiro Park
If you enjoy nature and outdoor activities, a visit to Retiro Park should be at the top of your list. This expansive park offers beautiful gardens, a large lake where you can rent a boat, and wide walking paths perfect for a leisurely stroll or a jog. Take a break from the hustle and bustle of the city and relax in this urban oasis.
2. Temple of Debod
For a unique outdoor experience, head to the Temple of Debod. This ancient Egyptian temple was donated to Spain and reconstructed in Madrid. Enjoy a peaceful walk around the temple and take in the stunning views of the city from its surroundings. The Temple of Debod is particularly beautiful during sunset, offering a magical atmosphere.
3. Cycling and walking tours
One of the best ways to explore Madrid's outdoor beauty is through cycling or walking tours. Join a guided tour and discover the city's hidden gems, picturesque neighborhoods, and historic landmarks. Whether you prefer a leisurely ride or an active hike, these tours offer a fun and informative way to experience Madrid's outdoor attractions.
Remember to pack comfortable shoes, sunscreen, and a water bottle to make the most of your outdoor adventures in Madrid. Whether you choose to relax in Retiro Park, admire the Temple of Debod, or explore the city on a tour, you're sure to create unforgettable memories in Spain's vibrant capital.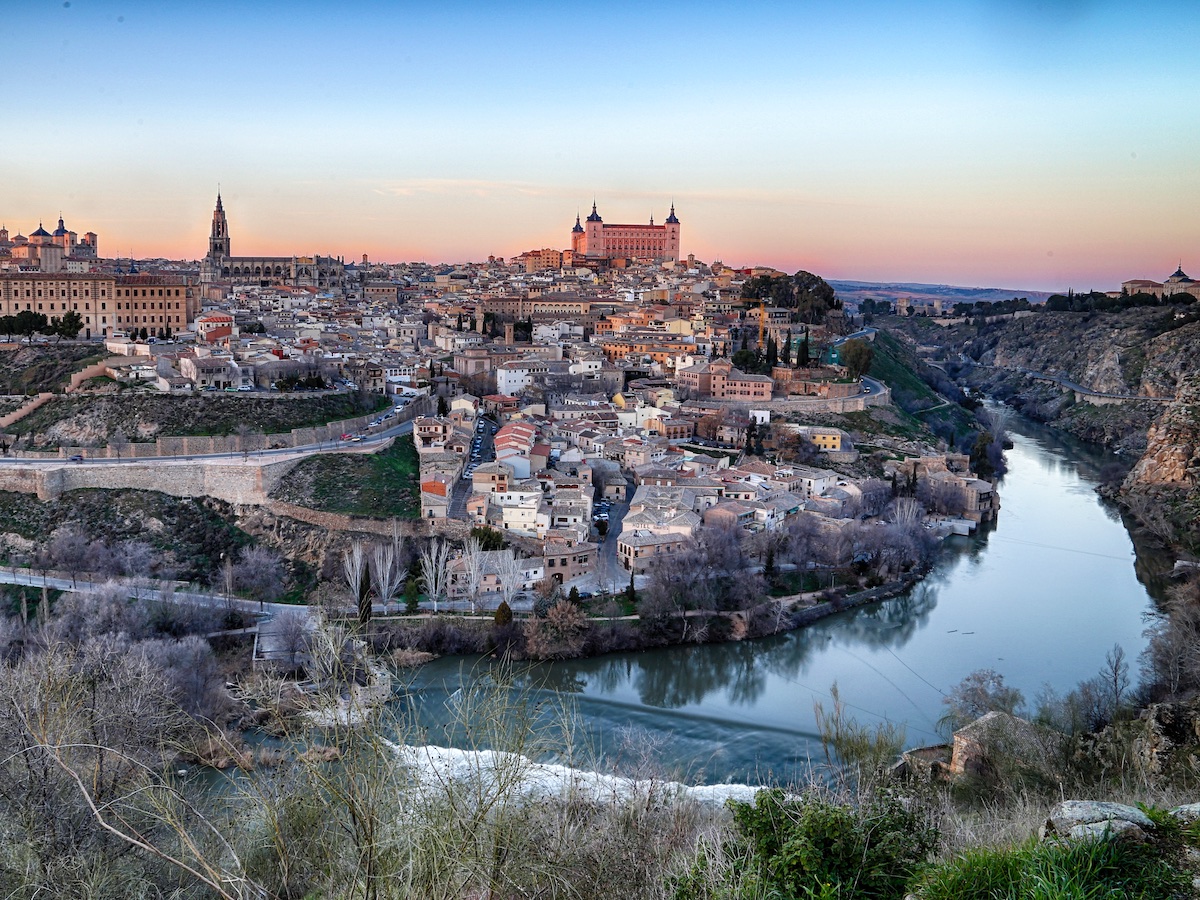 Day Trips from Madrid
If you're planning a trip to Madrid, you're in for a treat! Not only is the capital of Spain a vibrant and exciting city to explore, but it also serves as a gateway to some incredible day trips that will take your travel experience to the next level.
1. Toledo
Toledo is a picturesque medieval city that should not be missed. Just a short train ride from Madrid, Toledo is known for its rich history, stunning architecture, and narrow winding streets. Don't forget to visit the stunning Toledo Cathedral, explore the Alcázar of Toledo, and indulge in some traditional Spanish cuisine.
2. Segovia
Another great day trip option from Madrid is Segovia. This charming city is famous for its well-preserved Roman aqueduct, which is a UNESCO World Heritage site. Make sure to visit the fairytale-like Segovia Castle, also known as the Alcázar of Segovia, and the breathtaking Segovia Cathedral.
3. El Escorial
If you're interested in history and architecture, El Escorial is a must-visit. This palace and monastery complex is located just outside of Madrid and is a UNESCO World Heritage site. Explore the impressive library, admire the stunning frescoes in the Royal Pantheon, and take a stroll through the beautiful gardens.
When visiting Madrid, make sure to set aside some time to embark on these exciting day trips. Whether you choose Toledo, Segovia, or El Escorial, you're guaranteed to be captivated by the rich history, stunning architecture, and unique experiences that these destinations offer. So pack your bags, hop on a train, and get ready to explore the wonders that await you just a short distance from the bustling streets of Madrid.
Some of the links provided are affiliate links that I earn a commission for, on any purchases made, at no extra cost to you. This helps me immensely to continue to do what I love.
I am a participant in the affiliate programs including CJ, AWIN and Amazon Services LLC Associates Program. Affiliate programs are designed to provide a means for creators and publishers to earn fees by linking to merchant websites. Thank you 🙏
Traveling can be stressful, but having the right gear can make all the difference. One essential item for any traveler is a carry-on travel suitcase…