The Cape Town Travel Guide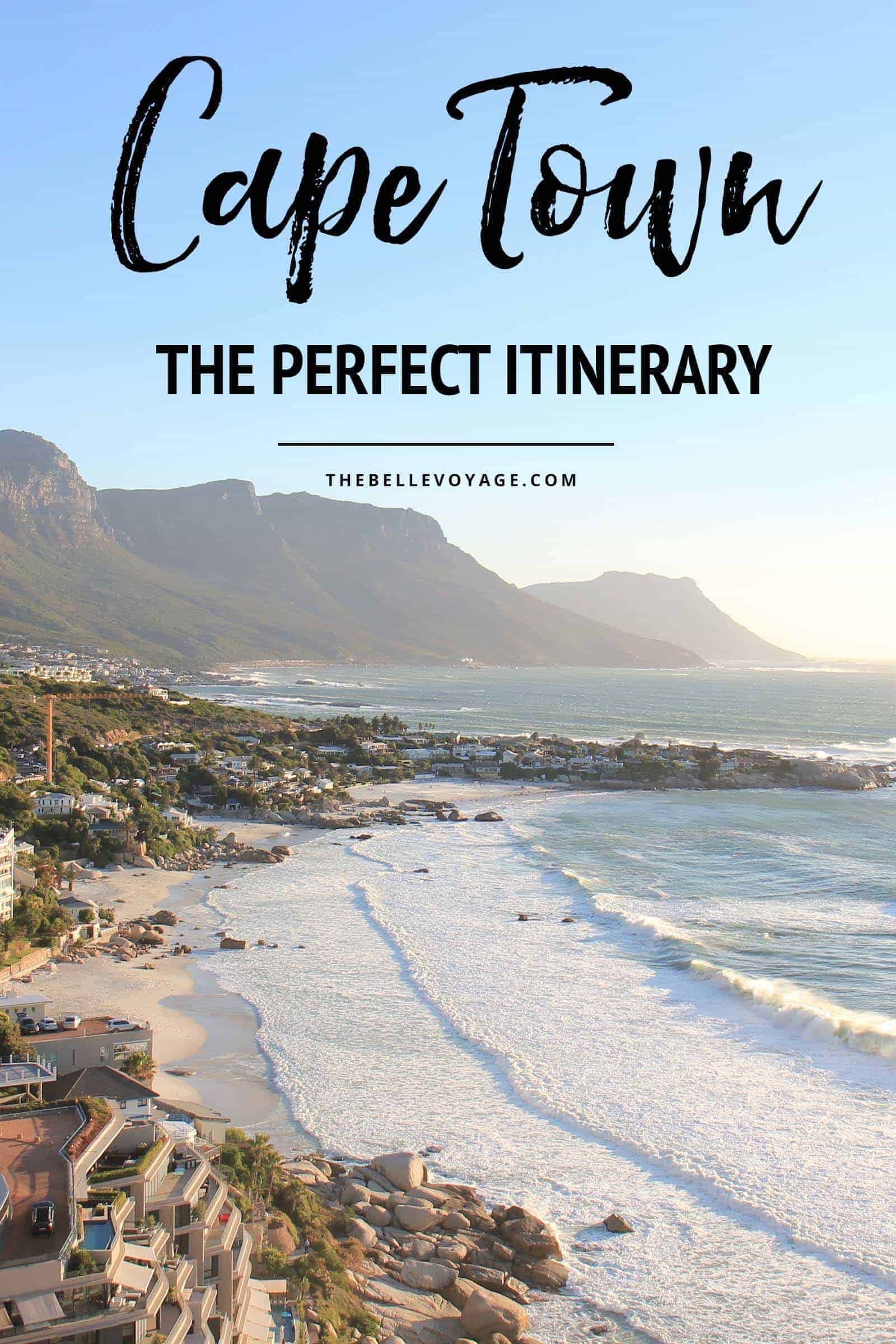 Exploring the City
When it comes to breathtaking natural beauty and vibrant city life, Cape Town has it all. As you embark on your adventure in this South African gem, here are some key points to keep in mind.
Getting around Cape Town
Getting around Cape Town is relatively easy with various transportation options available. The MyCiTi bus system is a convenient and affordable way to explore the city and its surrounding areas. If you prefer a more flexible mode of transportation, consider renting a car to navigate the scenic coastal routes and reach the city's attractions at your own pace.
Cape Town city center
The city center of Cape Town is a vibrant hub filled with historical sites, trendy cafes, and bustling markets. Start your journey by visiting the iconic Table Mountain, where you can hike up or take a cable car to enjoy panoramic views of the city. Take a stroll through the colorful streets of Bo-Kaap, known for its vibrant houses and rich cultural heritage. Don't forget to explore the Victoria & Alfred Waterfront, a bustling waterfront precinct with a wide variety of shops, restaurants, and entertainment options.
Cape Point and the Cape of Good Hope
A trip to Cape Town wouldn't be complete without visiting Cape Point and the Cape of Good Hope. Located within the Table Mountain National Park, this scenic area offers stunning views of rugged cliffs, beautiful beaches, and the meeting point of the Atlantic and Indian Oceans. Take a leisurely hike to the lighthouse at Cape Point, and don't forget to keep an eye out for the local wildlife, including ostriches and baboons.
Whether you're exploring the city center or venturing to the breathtaking natural landscapes, Cape Town offers a diverse range of experiences that will leave you in awe. From its picturesque coastline to its vibrant city life, this city has something for everyone. So pack your bags, embrace the adventure, and get ready to discover the wonders of Cape Town.
Outdoor Adventures
Cape Town is a haven for outdoor enthusiasts like you, with a range of thrilling activities that will leave you breathless and exhilarated. From hiking up Table Mountain to lounging on the stunning beaches, there is no shortage of adventures to embark on during your visit to the Mother City.
Table Mountain hiking and cable car ride
No Cape Town travel guide would be complete without mentioning Table Mountain. Rise to the challenge and hike to the top of this iconic landmark, where you'll be rewarded with breathtaking views of the city and the Atlantic Ocean. The numerous trails offer something for everyone, from easy walks to more strenuous climbs. If hiking is not your cup of tea, you can opt for a cable car ride to the summit and still enjoy the stunning vistas.
Cape Town beaches and water activities
With its picturesque coastline, Cape Town boasts some of the most beautiful beaches in the world. From the trendy Camps Bay to the secluded Llandudno, there is a beach for every taste. Soak up the sun, take a dip in the refreshing waters, or try your hand at thrilling water activities such as surfing, stand-up paddleboarding, or kiteboarding. And if you're feeling adventurous, embark on a shark cage diving expedition to get up close and personal with these magnificent creatures.
Whale watching in Hermanus
Just a short drive from Cape Town lies the charming town of Hermanus, known as one of the best whale-watching destinations in the world. From June to November, you can witness these gentle giants as they migrate along the coast. Take a boat tour or simply perch on the cliffs with a pair of binoculars for an unforgettable experience.
Whether you're an adrenaline junkie or a nature lover, Cape Town offers a wide range of outdoor adventures that will leave you with memories to last a lifetime. So pack your bags, lace up your hiking boots, and get ready to explore everything this vibrant city has to offer. Adventure awaits!
Cultural Experiences
When you travel to Cape Town, you can't miss out on the incredible cultural experiences that the city has to offer. From historic tours to vibrant art scenes, there is something for everyone to enjoy and immerse themselves in Cape Town's rich heritage.
Robben Island tour
One of the must-do experiences in Cape Town is taking a tour of Robben Island. This UNESCO World Heritage Site is known for its historical significance as the place where Nelson Mandela and many other political prisoners were incarcerated. During the tour, you will have the opportunity to visit Mandela's former prison cell and learn about the country's struggle for freedom and democracy. The tour is led by former political prisoners, providing a firsthand account of their experiences. It is a humbling and eye-opening experience that will leave a lasting impact on you.
Cape Town museums and art galleries
For art enthusiasts and history buffs, a visit to Cape Town's museums and art galleries is a must. The Zeitz Museum of Contemporary Art Africa is a truly stunning attraction, showcasing the works of African artists and contemporary art from all over the continent. The South African National Gallery also houses an impressive collection of African and international art, including paintings, sculptures, and photography. Exploring these museums and galleries will give you a deeper understanding of the city's culture and artistic heritage.
Victoria & Alfred Waterfront
A trip to Cape Town wouldn't be complete without a visit to the Victoria & Alfred Waterfront. This bustling waterfront precinct offers a wide range of activities and attractions. You can indulge in shopping at designer boutiques, dine at waterfront restaurants overlooking the harbor, or simply take a leisurely stroll along the waterfront promenade. The area also hosts live music performances, exhibitions, and events, making it a vibrant and lively destination. From here, you can also take a scenic boat ride to admire the stunning views of Table Mountain and the surrounding coastline.
In conclusion, Cape Town is a city that offers a wealth of cultural experiences. Whether you choose to explore the historic sites, immerse yourself in art and museums, or simply enjoy the lively atmosphere of the waterfront, you are guaranteed to have a memorable and enriching trip to this vibrant South African city. So pack your bags and get ready to embark on an unforgettable adventure in Cape Town!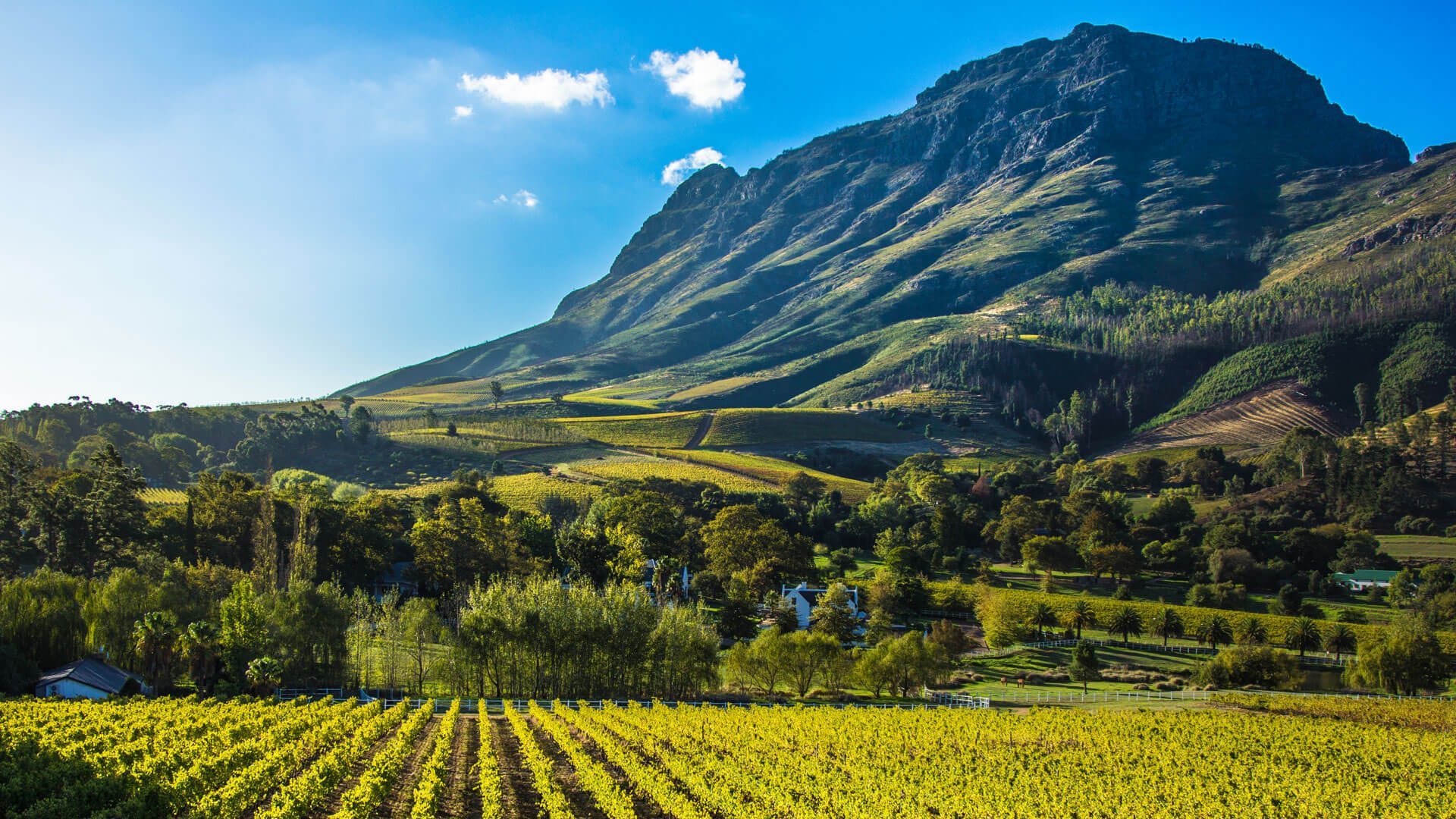 Day Trips and Excursions
The Cape Winelands
If you're a wine lover or simply enjoy stunning scenery, a visit to the Cape Winelands is a must during your trip to Cape Town. Just a short drive from the city center, you'll find yourself surrounded by lush vineyards, rolling hills, and historic towns. The region is known for producing some of the world's finest wines, and you can spend a day exploring the various wine estates, tasting their offerings, and learning about the winemaking process. Stellenbosch, Franschhoek, and Paarl are the main towns in the Cape Winelands and each has its own unique charm. Don't forget to pair your wine tastings with delicious local cuisine at one of the many acclaimed restaurants in the area.
Cape Peninsula Tour
For nature enthusiasts and those wanting to experience the beauty of the coastline, a Cape Peninsula tour is a must-do. Start at the iconic Table Mountain and take in the panoramic views of the city, coastline, and ocean. Head to Cape Point, the southwesternmost point of the continent, where you can hike to the lighthouse and spot wildlife along the way. Don't miss the opportunity to see the adorable penguins at Boulders Beach in Simon's Town. Along the scenic Chapman's Peak Drive, you'll be treated to breathtaking views of the rugged cliffs and crashing waves. End your tour with a visit to the picturesque Kirstenbosch National Botanical Garden, filled with indigenous plants and beautiful walking trails.
The Garden Route
If you're looking for an adventure and want to explore beyond Cape Town, embark on a road trip along the Garden Route. Stretching along the southeastern coast of South Africa, this route offers a variety of landscapes, from pristine beaches and lush forests to charming towns and nature reserves. Stop in quaint towns like Knysna and Plettenberg Bay, where you can enjoy outdoor activities such as hiking, canoeing, and wildlife safaris. Don't miss the chance to visit the famous Tsitsikamma National Park, home to stunning coastlines, indigenous forests, and thrilling adventure activities like zip-lining and bungee jumping. The Garden Route is a perfect blend of natural beauty and outdoor adventures.
Whether you choose to explore the Cape Winelands, take a Cape Peninsula tour, or go on a Garden Route road trip, these day trips and excursions from Cape Town will leave you with unforgettable experiences and a deeper appreciation for the beauty of the Western Cape.
Practical Information
Where to stay in Cape Town
When planning your trip to Cape Town, it's essential to consider the best areas to stay. The city offers a variety of accommodations to suit different preferences and budgets. Here are some popular options:
City Bowl: This central area is ideal for first-time visitors, as it's close to major attractions like Table Mountain and the V&A Waterfront. You'll find a range of hotels, guesthouses, and backpacker lodges.

Atlantic Seaboard: If you prefer a more upscale experience, consider staying in neighborhoods like Camps Bay, Clifton, or Bantry Bay. These areas offer stunning ocean views and luxury accommodations.

Constantia: Wine lovers will enjoy staying in Constantia, known for its vineyards and historic estates. This peaceful suburb is a great option for a relaxing getaway.

Woodstock: For a trendy and artsy vibe, choose Woodstock. This eclectic neighborhood is home to hip cafes, craft breweries, and art galleries. It's a great option for travelers looking for a vibrant atmosphere.
Currency, tipping, and etiquette
The currency in South Africa is the South African Rand (ZAR). It's recommended to have some cash on hand for small purchases, as not all establishments accept cards. Major credit cards are widely accepted in most places.
Tipping is customary in South Africa. In restaurants, it's customary to tip around 10-15% of the total bill. For other services, such as hotel staff or tour guides, a small tip is appreciated.
In terms of etiquette, Cape Town is a diverse and multicultural city. It's important to respect the local customs and traditions. Dress modestly when visiting religious sites and show consideration for local customs.
Safety tips for travelers
While Cape Town is a beautiful destination, it's always important to prioritize safety during your trip. Here are some safety tips to keep in mind:
Be cautious in crowded areas: Like in any major city, be careful with your belongings in crowded tourist areas. Keep a close eye on your purse, wallet, and phone.

Use reliable transportation: When moving around the city, opt for reputable transportation services or use trusted ride-hailing apps. Avoid traveling alone at night, especially in unfamiliar areas.

Stay informed about local news and weather: Stay updated on any local events or safety advisories. Weather conditions can change quickly, particularly during the winter months.

Stay in well-lit and secure areas: Choose accommodations in safe neighborhoods and use common sense when exploring unfamiliar areas after dark.
By following these practical tips, you can enjoy a safe and memorable trip to Cape Town.
Conclusion
So, you're planning a trip to Cape Town, and you're wondering what to expect? Well, get ready for an unforgettable adventure! Cape Town has it all – breathtaking landscapes, vibrant culture, and a rich history. Whether you're a nature lover, a foodie, or a history buff, this South African city has something for everyone.
Highlights of visiting Cape Town
The stunning landscapes: Cape Town is blessed with captivating natural beauty. From the iconic Table Mountain to the picturesque coastline along the Cape Peninsula, every corner of this city offers breathtaking views.

The diverse culture: Cape Town's cultural diversity is evident in its vibrant neighborhoods, such as Bo-Kaap and Woodstock. Explore the colorful houses, taste the local cuisine, and immerse yourself in the lively atmosphere.

The wine regions: Just a short drive from the city, you'll find world-class wine estates in Stellenbosch, Franschhoek, and Constantia. Take a tour, savor the delicious wines, and enjoy the stunning vineyard landscapes.
Travel tips and recommendations
Safety: While Cape Town is generally safe for tourists, it's essential to take precautions. Avoid walking alone at night in unfamiliar areas and be aware of your surroundings.

Transportation: Public transportation in Cape Town is limited, so it's recommended to rent a car or use ride-hailing services like Uber. This will give you the flexibility to explore the city and its surroundings at your own pace.

Weather: Cape Town experiences a Mediterranean climate, with mild and wet winters and warm, dry summers. Pack accordingly and check the weather forecast before your trip.
Frequently Asked Questions about Cape Town
Q: Is Cape Town expensive to visit?

A: Compared to other popular travel destinations, Cape Town is relatively affordable. However, prices can vary depending on the season and the activities you choose.
Q: What are the must-visit attractions in Cape Town?A: Some of the top attractions include Table Mountain, Robben Island, Kirstenbosch National Botanical Garden, and the V&A Waterfront.
Q: What is the best time to visit Cape Town?A: The best time to visit Cape Town is during the summer months (November to March) when the weather is warm and sunny. However, it's also the peak tourist season, so expect larger crowds.
Some of the links provided are affiliate links that I earn a commission for, on any purchases made, at no extra cost to you. This helps me immensely to continue to do what I love.
I am a participant in the affiliate programs including CJ, AWIN and Amazon Services LLC Associates Program. Affiliate programs are designed to provide a means for creators and publishers to earn fees by linking to merchant websites. Thank you 🙏
Stress Free Travel Packing Are you planning your next big adventure? Whether you're heading off on a tropical vacation or a business trip, one thing…