The Top Thing to Eat: Capetown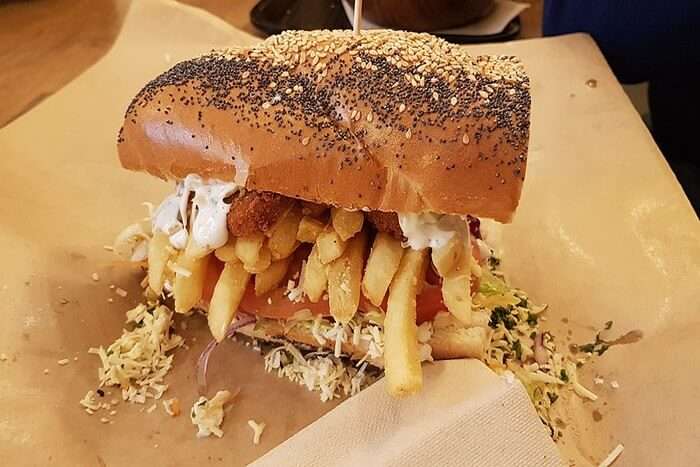 Traditional South African Dishes
Bunny Chow: A South African street food favorite
If you are visiting Cape Town, you must try the famous Bunny Chow. It's not what it sounds like – no bunnies involved! Bunny Chow is actually a hollowed out loaf of bread filled with delicious curry. Originating from the Indian community in South Africa, this street food has become a popular choice for locals and visitors alike. You can choose from various fillings such as lamb, chicken, or vegetable curry, and it's typically served with a side of sambal, a spicy relish.
Bobotie: A flavorful and comforting traditional dish
For a taste of true South African cuisine, try Bobotie. This dish is a delightful blend of savory and sweet flavors. It is made with minced meat (usually beef or lamb), mixed with spices, onions, and dried fruit, and topped with an egg-based custard. Bobotie is then baked until golden and served with sides like yellow rice or chutney. The combination of flavors and textures makes Bobotie a satisfying and comforting meal.
Malva Pudding: A deliciously sweet dessert
To satisfy your sweet tooth, indulge in the delectable Malva Pudding. This traditional South African dessert is a warm and sticky sponge cake drenched in a sweet, syrupy sauce. It's typically made with apricot jam and served with vanilla custard or ice cream. The rich and moist texture, combined with the sweet sauce, creates a heavenly dessert that will leave you craving for more.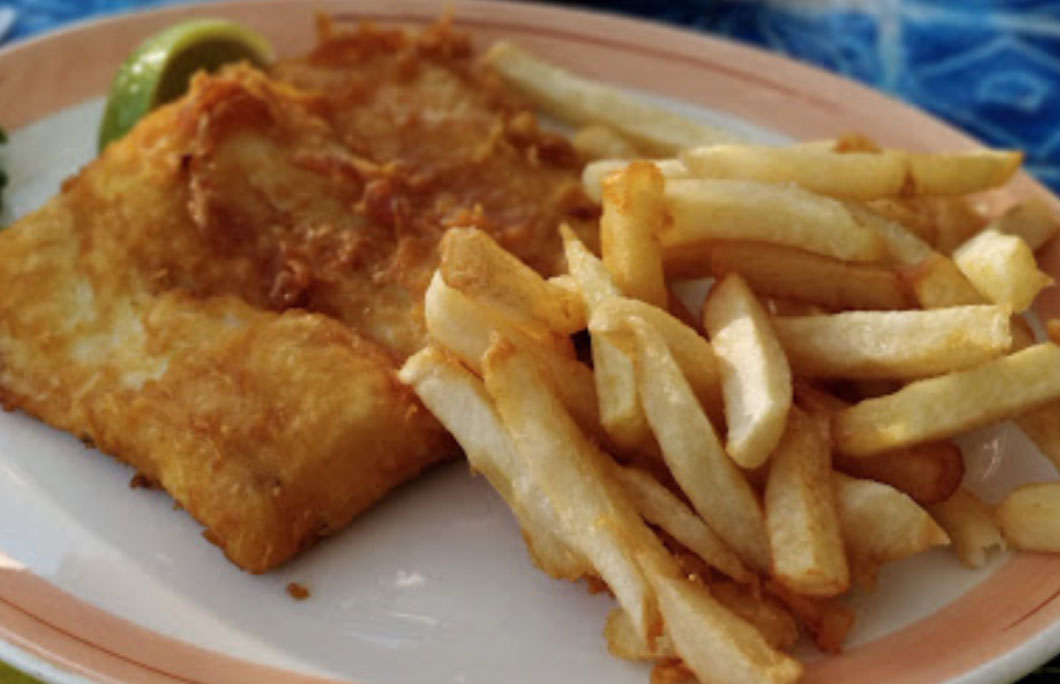 Seafood Delights in Cape Town
Are you ready to embark on a culinary journey? Cape Town is a seafood lover's paradise, with a plethora of mouth-watering dishes that will leave you craving for more. Here are some top picks that you must try when visiting this beautiful coastal city.
Fresh Fish and Chips: Enjoying fish by the seaside
There's something special about sitting by the beach and indulging in a classic dish of fish and chips. Cape Town offers some of the freshest catch, with options like hake, kingklip, and snoek. The fish is lightly battered and fried to perfection, served with golden, crispy chips. Find a local seafood spot near the beach, and relish this quintessential Cape Town experience.
Kingklip: Trying the local delicacy
If you're looking to savor a unique seafood delicacy, make sure to try Kingklip. This locally caught fish has a dense yet delicate texture, making it a favorite among seafood enthusiasts. The Kingklip is often pan-fried or grilled and served with a delectable sauce, such as lemon butter or garlic cream. The mild flavor of this fish will leave your taste buds fully satisfied.
Snoek Braai: Grilled snoek fish with a unique flavor
For an authentic Cape Town seafood experience, don't miss out on the famous Snoek Braai. Snoek, a type of fish found in the Atlantic Ocean, is marinated in a secret blend of spices and then grilled to perfection over an open fire. The result is a smoky, tender fish with a distinct flavor that you won't find anywhere else. Head to a local market or beachside braai stall to taste this local favorite.
From fish and chips to unique local delicacies, Cape Town offers a seafood feast that will delight your senses. So, grab your appetite and explore the coastal flavors that this vibrant city has to offer.
Cape Malay Cuisine
If you find yourself in Cape Town, prepare your taste buds for a culinary adventure. From savory curries to sweet treats, Cape Malay cuisine offers a vibrant mix of flavors that will leave you craving for more.
Cape Malay Curry: Exploring vibrant flavors
Prepare to indulge in a fragrant and flavorful dish with Cape Malay curry. This unique curry is a delicate blend of spices such as cumin, coriander, cardamom, and turmeric, creating a rich and aromatic sauce. The curry can be made with various proteins like chicken, lamb, or vegetables, ensuring there's an option for every palate. Served with fluffy rice or freshly baked bread, this curry is a must-try when visiting Cape Town.
Roti: Traditional bread with various fillings
No meal is complete without a side of roti. This thin, flaky bread is a staple in Cape Malay cuisine and comes with a variety of fillings. From spicy curries to sweet fillings like banana and cinnamon, there's a roti for everyone. Tear off a piece of this delicious bread and use it to mop up the flavors of your main dish.
Koesisters: Sweet and spicy Cape Malay treat
End your Cape Malay culinary journey with a delectable Koesister. These sweet and spicy donut-like treats are perfect for satisfying your sweet tooth. Made with a mixture of flour, sugar, and spices, Koesisters are deep-fried until golden brown and then dipped in a syrupy coating. The result is a sticky, sweet, and fragrant treat that will leave you wanting more.
So, when in Cape Town, make sure to experience the explosion of flavors that Cape Malay cuisine has to offer. From the vibrant spices in their curries to the sweet indulgence of Koesisters, you'll discover a world of taste that will leave a lasting impression.
Trendy Food Scene in Cape Town
Cape Town is not only a visually stunning destination, but it also offers a vibrant and diverse food scene that will satisfy any food lover. Whether you're a local or a tourist, here are a few top food experiences you shouldn't miss out on when visiting this South African gem.
Gourmet Burgers: Savoring unique and creative creations
When it comes to burgers, Cape Town takes it to a whole new level. From juicy beef patties to vegan options, you'll find a range of gourmet burgers that will make your taste buds dance with joy. Many restaurants in Cape Town pride themselves on their unique burger creations, often incorporating local flavors and ingredients. Don't miss out on trying a biltong burger, topped with delicious cured meat, or a boerewors burger, featuring traditional South African sausage.
Craft Beer and Breweries: Exploring the local beer scene
Cape Town has a thriving craft beer scene, with a multitude of local breweries and taprooms to explore. Whether you're a beer connoisseur or simply enjoy a cold one, you'll find a wide selection of craft beers to suit your taste. Take a brewery tour and sample different brews, or relax in a local taproom and enjoy the vibrant atmosphere. Don't forget to try some unique South African beer styles, such as a refreshing Cape Wit or a hop-forward IPA.
Artisanal Ice Cream: Indulging in handcrafted frozen delights
When the sun is shining in Cape Town, there's nothing better than cooling down with a delicious scoop of artisanal ice cream. From traditional flavors to innovative creations, Cape Town offers a range of ice cream parlors that will satisfy any sweet tooth. Indulge in flavors like rooibos tea, salted caramel, or Amarula, a creamy liqueur made from the native Marula fruit. Don't be afraid to try unique combinations and experience the burst of flavors in each spoonful.
So, whether you're a burger lover, a beer enthusiast, or have a sweet tooth, Cape Town's trendy food scene has something for everyone. Explore the local flavors and indulge in culinary delights that will leave you craving for more.
Cape Town's Food Markets
When it comes to experiencing the vibrant culinary scene in Cape Town, one cannot overlook the city's bustling food markets. These markets offer a unique opportunity to savor diverse flavors, discover new ingredients, and soak in the lively atmosphere. Here are three must-visit food markets in Cape Town:
The Old Biscuit Mill: A hub of food and creativity
Located in the trendy Woodstock neighborhood, The Old Biscuit Mill is a hub of food, creativity, and art. Every Saturday, this market comes alive with an array of food stalls, artisanal producers, and designers showcasing their crafts. From fresh produce to delectable pastries, gourmet coffee to craft beer, this market has something for everyone. Indulge in a culinary adventure as you explore different cuisines and flavors, all while surrounded by the vibrant energy of Cape Town's creative community.
V&A Food Market: Sampling diverse cuisines in one place
Situated in the iconic V&A Waterfront, the V&A Food Market offers a feast for the senses. With over forty vendors representing various cuisines, you can embark on a gastronomic journey around the world. From traditional South African dishes to Asian street food, Mediterranean flavors to tantalizing desserts, you can satisfy your cravings and discover new favorites. The market's vibrant atmosphere, live music, and stunning views of the harbor make it an ideal spot to enjoy a delicious meal with friends and family.
Neighbourgoods Market: Enjoying local produce and street food
Located in the heart of Cape Town's vibrant city center, the Neighbourgoods Market is a popular destination for food lovers and urban explorers. Every Saturday, a vibrant blend of locals and visitors gather here to indulge in the city's finest gourmet street food, local produce, and artisanal products. From farm-fresh vegetables to organic meats, handcrafted cheeses to freshly baked bread, this market celebrates the best of local and sustainable produce. Grab a bite, browse the stalls, and soak in the lively ambiance of Cape Town's culinary scene.
With their diverse offerings and vibrant atmospheres, Cape Town's food markets are not to be missed. Whether you're a foodie looking to expand your palate or a traveler seeking an authentic culinary experience, these markets offer a delightful feast for both the stomach and the senses.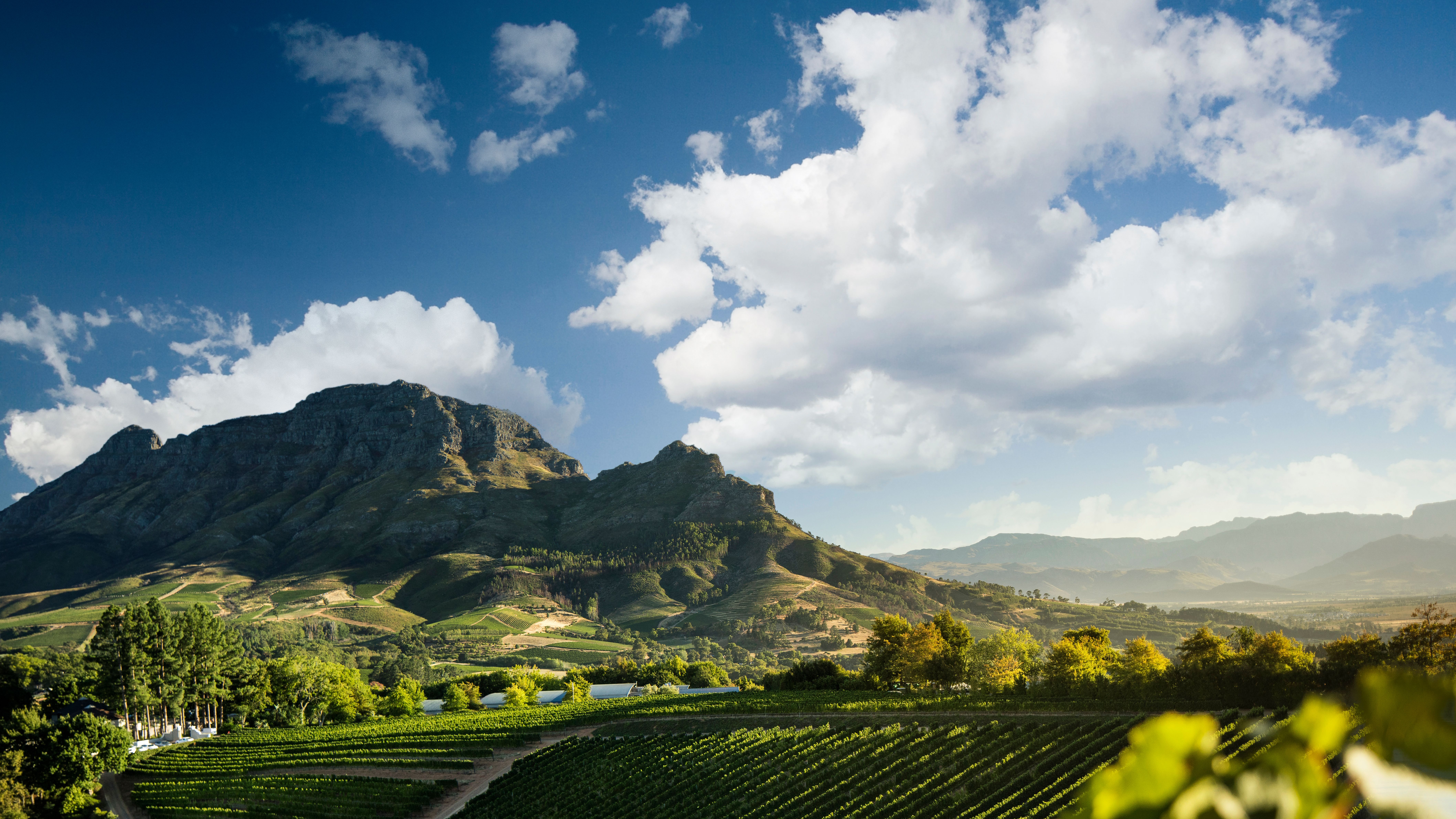 Fine Dining in Cape Town
When it comes to culinary delights, Cape Town is a food lover's paradise. From exquisite wines to diverse flavors, this vibrant city has it all. If you're wondering what to eat during your visit, here are the top dining experiences you don't want to miss.
Cape Winelands: Experiencing world-class wines and cuisine
Indulge in a gastronomic adventure in the breathtaking Cape Winelands. This region is renowned for its vineyards and offers a perfect blend of outstanding wines and delectable cuisine. Enjoy a leisurely lunch at a wine estate's restaurant, where you can savor farm-to-table dishes paired with award-winning wines. Don't forget to take in the picturesque views of rolling hills and vineyards while you dine.
Waterfront Restaurants: Dining with stunning harbor views
Immerse yourself in the lively atmosphere of the Cape Town waterfront while enjoying a memorable meal. With a variety of restaurants to choose from, you can feast on fresh seafood, international cuisine, or local favorites. Treat yourself to a seafood platter or sample traditional Cape Malay dishes while taking in the stunning views of the harbor and Table Mountain.
Top Chef Restaurants: Trying Michelin-star-worthy meals
For a truly exceptional dining experience, head to one of Cape Town's top chef restaurants. Renowned chefs create culinary masterpieces that rival Michelin-star establishments. Indulge your taste buds with innovative dishes that blend local ingredients with international flavors. From trendy fusion cuisine to South African-inspired fine dining, these restaurants offer a culinary journey that will leave you wanting more.
Whether you're a wine connoisseur, a lover of harbor views, or searching for extraordinary culinary creations, Cape Town has it all. Embrace the vibrant food scene and indulge in the top dining experiences this incredible city has to offer.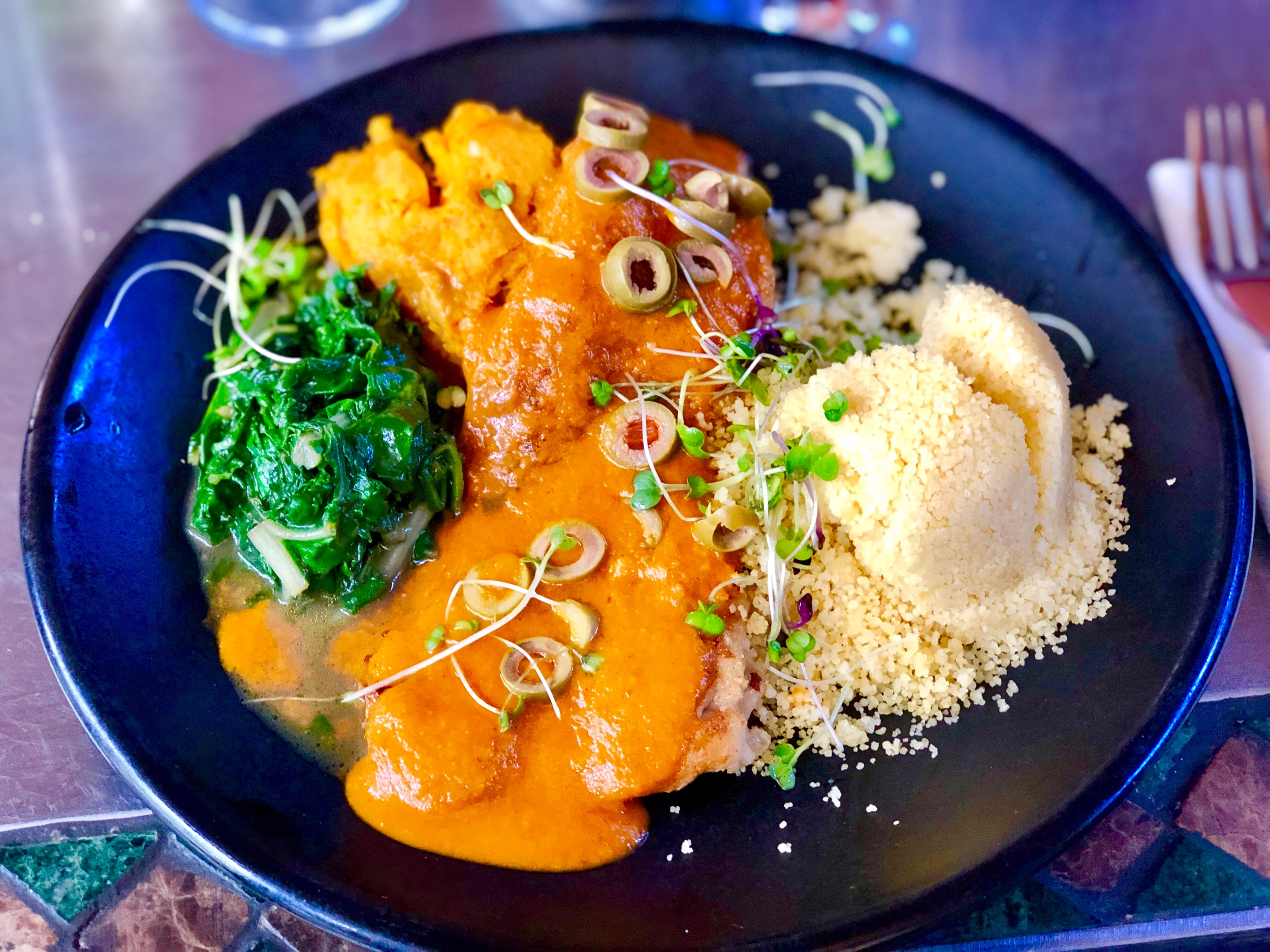 Conclusion
In conclusion, Cape Town offers a diverse and vibrant culinary scene that is sure to satisfy every type of food lover. From fresh seafood to mouthwatering meat dishes and delicious desserts, there is something for everyone to enjoy. Be sure to try the local specialties like biltong, boerewors, and Malva pudding. Don't forget to pair your meal with a glass of South African wine, known for its exceptional quality.
Whether you are a foodie looking to explore new flavors or a traveler seeking an authentic experience, Cape Town is the place to be. With its rich food culture and stunning landscapes, you won't be disappointed.
Frequently Asked Questions about Cape Town cuisine
What are the must-try dishes in Cape Town?

Some must-try dishes in Cape Town include fresh seafood like snoek and crayfish, traditional South African meats like biltong and boerewors, and desserts like Malva pudding and koeksisters.

Are there vegetarian and vegan options in Cape Town?

Yes, Cape Town has a wide range of vegetarian and vegan restaurants and options available. You can enjoy delicious plant-based meals at various eateries throughout the city.

Where can I find the best Cape Town street food?

The bustling V&A Waterfront and the vibrant food markets like Neighbourgoods Market and Mojo Market are great places to find a variety of street food options in Cape Town.

Is Cape Town known for its wine?

Yes, Cape Town and the surrounding areas are famous for their wine production. Stellenbosch, Franschhoek, and Constantia are some of the regions known for their exceptional vineyards and wineries.

Can I find international cuisines in Cape Town?

Absolutely! Cape Town has a wide range of international cuisines available, including Italian, Indian, Asian, and more. You can indulge in flavors from around the world while exploring the city.
So, get ready to tantalize your taste buds and embark on a culinary adventure in Cape Town!
Some of the links provided are affiliate links that I earn a commission for, on any purchases made, at no extra cost to you. This helps me immensely to continue to do what I love.
I am a participant in the affiliate programs including CJ, AWIN and Amazon Services LLC Associates Program. Affiliate programs are designed to provide a means for creators and publishers to earn fees by linking to merchant websites. Thank you 🙏
Stress Free Travel Packing Are you planning your next big adventure? Whether you're heading off on a tropical vacation or a business trip, one thing…