The Top Thing to Eat: Dallas
Tex-Mex Delights
1. Tex-Mex: A Dallas Culinary Tradition
If you find yourself in Dallas, Texas, you cannot miss the opportunity to indulge in the city's rich Tex-Mex cuisine. This delightful fusion of Mexican and American flavors has become a culinary tradition in Dallas and is a definite must-try for any food enthusiast. From sizzling fajitas to cheesy enchiladas, the Tex-Mex scene in Dallas offers a wide variety of dishes that will tantalize your taste buds.
2. Must-Try Tex-Mex Dishes
2.1. Brisket Tacos: A true Tex-Mex favorite, brisket tacos are a delightful combination of tender, smokey brisket paired with soft tortillas and topped with fresh salsa and guacamole. The succulent and flavorful meat is slow-cooked to perfection, resulting in a mouthwatering dish that is sure to leave you craving for more.
2.2. Queso: If you are a fan of cheesy goodness, then queso is a must-try. This creamy and gooey cheese dip is typically made with melted cheddar cheese, diced tomatoes, onions, and spicy jalapenos. Dip your tortilla chips into the queso and enjoy the explosion of flavors in every bite.
2.3. Chile Rellenos: For those who love a bit of heat, chile rellenos are the perfect choice. These are roasted poblano peppers stuffed with cheese, dipped in a fluffy egg batter, and fried to perfection. The combination of the mildly spicy pepper and the gooey cheese creates a harmonious blend of flavors.
2.4. Tres Leches Cake: To end your Tex-Mex feast on a sweet note, indulge in a slice of Tres Leches Cake. This decadent dessert is made with sponge cake soaked in a creamy mixture of three milks – condensed milk, evaporated milk, and heavy cream. The result is a moist and creamy cake that will satisfy your sweet tooth.
In Dallas, the Tex-Mex scene offers a multitude of delicious dishes that are sure to leave you craving for more. So, grab your appetite and embark on a gastronomic journey of flavors in the heart of Texas!
Barbecue Bliss
1. Dallas Barbecue: A Gastronomic Delight
If you're visiting Dallas, Texas, you absolutely cannot miss indulging in their world-renowned barbecue. With a rich history and unique flavors, Dallas barbecue has gained a reputation as a culinary delight. From smoky meats to mouthwatering sauces, there's something to satisfy every barbecue lover's cravings.
2. Must-Try Barbecue Dishes
When it comes to barbecue in Dallas, there are a few iconic dishes you must try:
Brisket: Known for its tender and juicy texture, Dallas-style brisket is slow-smoked to perfection, resulting in melt-in-your-mouth goodness. Pair it with some tangy barbecue sauce for an unforgettable experience.

Ribs: Whether it's baby back ribs or spare ribs, Dallas serves up juicy and flavorful ribs that will have you licking your fingers. The smoky flavor and tender meat make this a must-try dish for any barbecue enthusiast.

Sausages: Dallas-style sausages are a true treat for the taste buds. They come in a variety of flavors, from spicy jalapeno to savory garlic. Grilled to perfection, these sausages are bursting with flavor and make for a delicious option.

Pulled Pork: Tender and packed with flavor, Dallas-style pulled pork is slow-cooked until it easily falls apart. The succulent meat is often served on a soft bun, accompanied by pickles and coleslaw for a delightful combination.
No trip to Dallas is complete without sampling these mouthwatering barbecue dishes. So, make sure to bring your appetite and prepare your taste buds for a truly unforgettable barbecue experience
International Flavors
1. Global Gastronomy in Dallas
If you are a food lover who enjoys exploring diverse cuisines, Dallas is the place to be. The city boasts a vibrant culinary scene that offers a wide selection of international flavors. From authentic Mexican street food to exotic Thai delicacies and mouthwatering Mediterranean dishes, Dallas has it all.
2. Must-Try International Dishes
When in Dallas, there are a few international dishes that you simply cannot miss. Start your culinary adventure with some delicious tacos from a local taqueria or indulge in the rich and flavorful biryani from a top-notch Indian restaurant. For a taste of the Mediterranean, try the savory falafels or mouthwatering kebabs. Don't forget to satisfy your sweet tooth with a traditional French pastry or a creamy Italian gelato.
3. Top Ethnic Restaurants in Dallas
To truly immerse yourself in the international culinary scene in Dallas, visit some of the city's top ethnic restaurants. Explore the vibrant flavors of India at a popular Indian eatery or savor the bold spices of Thailand at a renowned Thai restaurant. If you're in the mood for some savory Chinese cuisine, you won't be disappointed either. Dallas is home to a variety of authentic Chinese restaurants that serve up delectable dishes.
So, whether you're a foodie or just looking to try something new, Dallas offers an array of international flavors that will satisfy your cravings. From casual street food joints to upscale dining establishments, the city has something for everyone. So, why wait? Embark on a culinary adventure and tantalize your taste buds with the top international dishes in Dallas.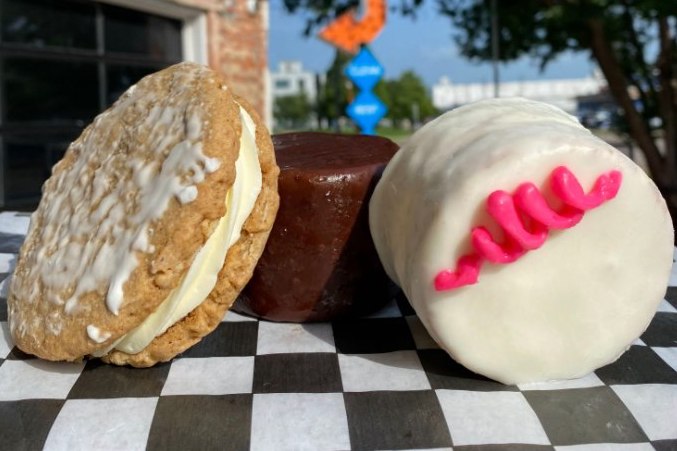 Sweet Treats
1. Dallas' Sweet Tooth: Desserts to Die For
If you have a sweet tooth and find yourself in Dallas, you're in for a treat! The city is home to a plethora of mouthwatering desserts that will satisfy any sugar craving. From decadent cakes and pies to indulgent ice cream and pastries, there is something to please every dessert lover's palate.
2. Must-Try Sweet Treats
When in Dallas, be sure to try the following must-try sweet treats:
Deep Ellum Pie Co: This charming bakery offers a delectable range of pies, including classics like apple and pecan, as well as unique flavor combinations like Texas Trash and Drunken Nut.

Steel City Pops: If you're a fan of popsicles, you'll love Steel City Pops. They offer a variety of delicious, all-natural pops made with fresh ingredients. With flavors ranging from creamy chocolate to fruity watermelon, there's something for everyone.

Emporium Pies: Known for their mouthwatering pies made from scratch, Emporium Pies is a must-visit for any dessert enthusiast. From their signature "Lord of the Pies" chocolate pie to seasonal favorites like the "Smooth Operator" caramel pecan pie, you'll be in dessert heaven.
3. Top Dessert Spots in Dallas
When it comes to dessert, Dallas has no shortage of incredible spots to satisfy your sweet tooth. Some other top dessert spots worth checking out include:
Cake Bar: This cozy bakery specializes in all things cake. With flavors like red velvet, carrot, and chocolate salted caramel, you'll find it hard to resist trying them all.

Gideon's Bakehouse: If you're a cookie lover, Gideon's Bakehouse is a must-visit. They offer an assortment of giant, handmade cookies in flavors like chocolate chip, peanut butter, and cookies & cream.

Chills 360: For a unique dessert experience, head to Chills 360 for Thai rolled ice cream. Watch as your ice cream is made-to-order and rolled into beautiful, Instagram-worthy creations.
So, whether you're a die-hard dessert fan or just looking to satisfy your sweet tooth, Dallas is the place to be. Don't forget to indulge in these top sweet treats during your visit!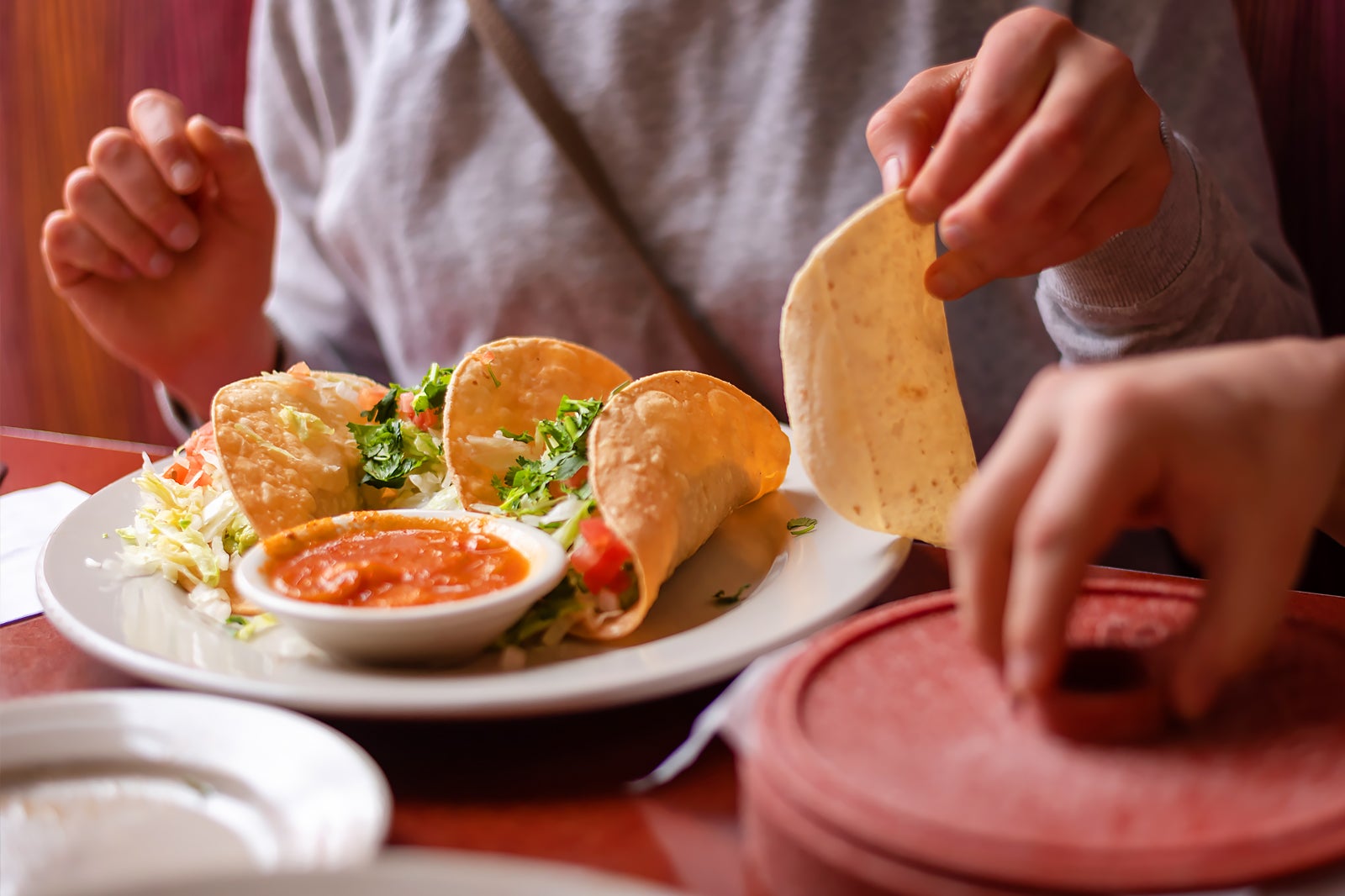 Craft Beer and Cocktails
1. Dallas' Craft Beer Revolution
If you're a beer aficionado or a cocktail enthusiast, Dallas is the place to be. The city has been experiencing a craft beer revolution in recent years, with an array of breweries popping up all over town. Whether you prefer a hoppy IPA, a refreshing lager, or a rich stout, you'll find something to tickle your taste buds in Dallas.
2. Must-Try Local Brews and Cocktails
When it comes to craft beer, Deep Ellum Brewing Company is a must-visit. Known for their innovative brews and laid-back atmosphere, this brewery offers a wide range of beers that cater to every palate. Try their iconic Dallas Blonde, a smooth and easy-drinking ale that captures the spirit of the city.
For cocktail enthusiasts, Midnight Rambler is a hidden gem located in the Joule Hotel. This stylish bar offers an impressive selection of craft cocktails crafted by skilled mixologists. From classic concoctions to unique creations, Midnight Rambler has something for everyone. Don't miss their signature cocktail, the Midnight Bramble, made with blackberries, gin, and lemon.
Of course, no visit to Dallas would be complete without trying some Tex-Mex cuisine. Grab a margarita at a local Tex-Mex joint like Mi Cocina and savor the flavors of this beloved cuisine.
So, whether you're a beer lover or a cocktail connoisseur, Dallas has plenty to offer in terms of craft beverages. Cheers to exploring the local brewery scene and enjoying delicious cocktails in the heart of Texas.
Farm-to-Table Marvels
1. Embracing the Farm-to-Table Movement
When it comes to exploring the culinary scene in Dallas, there is no better way to treat your taste buds than by indulging in the farm-to-table marvels the city has to offer. Embracing the farm-to-table movement means enjoying meals made with fresh, locally-sourced ingredients that are bursting with flavor and packed with nutritional value. By supporting local farmers and small businesses, you are not only treating yourself to delicious meals, but you are also contributing to sustainable agriculture and the local economy.
2. Must-Try Farm-to-Table Dishes
In Dallas, you'll find an array of must-try farm-to-table dishes that will leave you craving for more. Start your gastronomic journey with a hearty farm-to-table brunch featuring dishes like avocado toast topped with locally-grown microgreens and a farm-fresh egg. For lunch, savor a mouthwatering salad made with seasonal vegetables and a homemade vinaigrette. As for dinner, indulge in a succulent grass-fed steak served with roasted root vegetables and a side of locally-sourced mashed potatoes. And don't forget to leave room for dessert, where you can indulge in a delectable fruit crisp made with hand-picked, locally-grown fruits.
In conclusion, whether you are a food enthusiast or just looking for a memorable dining experience, exploring the farm-to-table marvels in Dallas is a must. The city's commitment to using fresh, locally-sourced ingredients ensures that every bite you take is a delightful journey of flavors and textures. So, go ahead and treat yourself to the best that Dallas has to offer – your taste buds will thank you!
Food Festivals and Events
1. Culinary Celebrations in Dallas
When visiting Dallas, food lovers are in for a treat. The city hosts numerous culinary celebrations throughout the year. One event not to be missed is the Taste of Dallas festival, where you can sample dishes from some of the city's best restaurants. Another popular event is the Dallas Farmers Market, which offers a wide variety of fresh produce, artisanal products, and delicious prepared foods. The Big Texas Beer Fest is also a must-visit for beer enthusiasts, featuring over 500 craft beers from around the state.
2. Must-Attend Food Events
If you're looking for specific food experiences in Dallas, make sure to try the following:
Tex-Mex: Texas is famous for its Tex-Mex cuisine, so don't miss the opportunity to enjoy some mouthwatering enchiladas, tacos, and fajitas. Head to Mi Cocina or El Fenix for an authentic Tex-Mex experience.

Barbecue: Dallas is home to some of the best barbecue in the country. Franklin Barbecue and Pecan Lodge are two well-known establishments that serve exceptional smoked meats and flavorful sides.

Southern Comfort Food: Indulge in the comforting flavors of Southern cuisine by visiting restaurants like Lockhart Smokehouse, serving up mouthwatering smoked meats, or Ellen's Southern Kitchen, known for its delicious chicken and waffles.

Food Trucks: Dallas has a vibrant food truck scene, offering a wide range of cuisines. Check out the Klyde Warren Park Food Trucks for a variety of options or follow food truck events on social media for the latest updates.
Whether you're attending food festivals or exploring local eateries, Dallas has something to satisfy every palate.
Budget-Friendly Eateries
1. Delicious Dining on a Budget
When you find yourself in Dallas, you don't have to break the bank to enjoy mouthwatering meals. There are plenty of delicious dining options that won't put a dent in your wallet. One popular choice is Pecan Lodge, known for its amazing barbecue. With generous portions, juicy meats, and flavorful sides, it's a must-visit for meat lovers. Another budget-friendly gem is Fuel City Tacos, where you can indulge in tasty, authentic street tacos at affordable prices.
2. Must-Try Affordable Eateries
Dallas is also home to a variety of affordable eateries that offer unique dining experiences. Twisted Root Burger Co. is a local favorite, serving up delicious, juicy burgers with creative toppings. The Rustic is another must-try spot, offering a casual and vibrant atmosphere with live music and a menu featuring delicious comfort food. For pizza lovers, Cane Rosso is the place to go. This popular pizzeria serves Neapolitan-style pizzas with fresh, high-quality ingredients and unique flavor combinations at reasonable prices.
So, whether you're craving barbecue, tacos, burgers, or pizza, Dallas has you covered. With its diverse and vibrant food scene, you can enjoy satisfying meals without breaking your budget. So go ahead and explore these budget-friendly eateries for a truly delicious experience in the heart of Texas!
Some of the links provided are affiliate links that I earn a commission for, on any purchases made, at no extra cost to you. This helps me immensely to continue to do what I love.
I am a participant in the affiliate programs including CJ, AWIN and Amazon Services LLC Associates Program. Affiliate programs are designed to provide a means for creators and publishers to earn fees by linking to merchant websites. Thank you 🙏
Stress Free Travel Packing Are you planning your next big adventure? Whether you're heading off on a tropical vacation or a business trip, one thing…