The Top Thing to Eat: London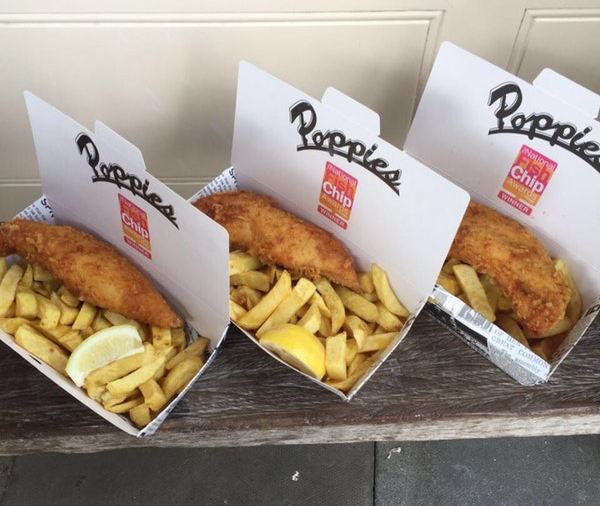 Traditional British Fare
Classic fish and chips
If you're visiting London, one culinary experience you simply cannot miss is indulging in some classic fish and chips. This quintessential British dish consists of battered and deep-fried fish, typically cod or haddock, accompanied by thick-cut chips (French fries). You'll find numerous fish and chip shops dotted across the city, each with its own secret recipe and unique twist on this beloved dish. Pair it with mushy peas and a sprinkle of salt and vinegar for the full experience.
Delicious afternoon tea experiences
Treating yourself to a delightful afternoon tea is another must-do in London. This time-honored tradition invites you to relax and indulge in an array of finger sandwiches, scones with clotted cream and jam, and a selection of delicate pastries and cakes. Whether you choose a fancy hotel or a quaint tea room, the experience of sipping on a hot cup of tea and sampling these delectable treats is a quintessential British experience.
Authentic Sunday roast
On a Sunday, join the locals in indulging in the tradition of a hearty and delicious Sunday roast. This classic British meal typically consists of roasted meat, such as beef, lamb, or chicken, served with roast potatoes, Yorkshire pudding, seasonal vegetables, and a rich gravy. The flavors and aromas of this comforting meal will leave you satisfied and content. Head to a traditional British pub or a cozy restaurant to savor this beloved culinary experience.
London offers a diverse range of dining options, but indulging in these traditional British dishes will give you a true taste of the city's culinary heritage. So make sure to enjoy some classic fish and chips, treat yourself to a delightful afternoon tea, and savor an authentic Sunday roast during your visit. Bon appétit!
International Flavors
Exploring London's diverse culinary offerings
London is a melting pot of cultures and cuisines, offering a wide variety of international flavors that are sure to tantalize your taste buds. Whether you're a foodie or simply looking to try something new, London has a culinary experience for everyone.
Savoring Indian cuisine in Brick Lane
If you're a fan of Indian food, a visit to Brick Lane is a must. This vibrant street in East London is home to numerous Indian restaurants, serving up delicious curries, tandoori dishes, and street food. From the famous "curry mile" to trendy fusion restaurants, Brick Lane offers a range of options to suit all tastes and budgets. Don't forget to try some authentic Indian sweets and chai tea while you're there.
Indulging in Chinatown's delights
For lovers of Chinese cuisine, a visit to Chinatown is a must. Located in the heart of London's West End, Chinatown is a vibrant and bustling neighborhood filled with authentic Chinese restaurants and eateries. From dim sum and roasted duck to hotpot and Sichuan cuisine, Chinatown offers a wide range of dishes to satisfy your cravings. Don't forget to stop by one of the many Chinese bakeries for some tasty treats like egg tarts and pineapple buns.
Whether you're craving Indian or Chinese food, London has something for everyone. Explore the diverse culinary offerings and be prepared to indulge in a gastronomic adventure. Make sure to try some new dishes and flavors that you've never experienced before. London is a city that celebrates food from all around the world, so take advantage of the opportunity to sample different cuisines and expand your culinary horizons.
Remember to check out online reviews and recommendations to find the best restaurants in each area. London's international flavors are waiting to be discovered, so grab your appetite and get ready to embark on a delicious journey through the city.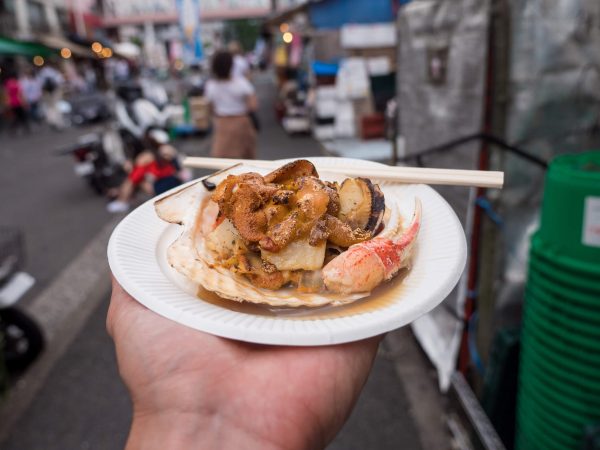 Street Food and Markets
When you visit London, one of the best ways to experience the local cuisine and immerse yourself in the city's vibrant food scene is by indulging in street food and exploring the various markets. Here are some top recommendations for your taste buds to explore:
Sampling street food at Borough Market
Located in the heart of London, Borough Market is a food lover's paradise. Here you can find an array of delicious street food options ranging from traditional British dishes to international flavors. Treat yourself to some mouthwatering cheese toasties, freshly shucked oysters, juicy burgers, and delectable pastries. With its bustling atmosphere and diverse food choices, Borough Market is a must-visit culinary destination.
Exploring the vibrant stalls at Camden Market
Camden Market is not only famous for its alternative fashion and music scene but also for its incredible street food offerings. As you stroll through the market's eclectic stalls, you'll be tempted by the aroma of sizzling dishes from all corners of the globe. Indulge in mouthwatering options like steaming bowls of ramen, flavorful Indian curries, authentic Mexican tacos, and heavenly desserts. Camden Market is a melting pot of flavors that will satisfy any craving.
Tasting global flavors at Maltby Street Market
For foodies seeking a unique culinary experience, Maltby Street Market is a hidden gem worth exploring. Located under the railway arches in Bermondsey, this market offers an eclectic mix of international street food vendors and artisanal producers. From gourmet burgers and tantalizing grilled cheese sandwiches to authentic paella and exotic Asian street food, Maltby Street Market is a feast for your taste buds.
London's street food and markets provide a treasure trove of culinary delights. Whether you choose to savor the rich flavors at Borough Market, venture into the vibrant stalls at Camden Market, or discover global tastes at Maltby Street Market, you're sure to have a memorable gastronomic adventure in the city. So grab your appetite and embark on a delicious journey through London's vibrant food scene.
Michelin-Starred Restaurants
If you're a food enthusiast visiting London, you're in for a treat! The city boasts a vibrant culinary scene with a multitude of top-notch dining options. From trendy street food markets to high-end Michelin-starred restaurants, London has something to satisfy every palate. Here are some must-try experiences for food lovers in the city.
Dining at renowned Michelin-starred establishments
For an extraordinary culinary experience, indulge in a meal at one of London's famous Michelin-starred restaurants. These dining establishments have been recognized for their exceptional cuisine and remarkable service. From traditional British fare to international flavors, Michelin-starred restaurants offer a range of culinary delights that will impress even the most discerning food connoisseur.
Experiencing gastronomic delights at The Ledbury
One Michelin-starred restaurant that deserves a spot on your gastronomic itinerary is The Ledbury. Located in Notting Hill, The Ledbury is known for its innovative and artistically presented dishes. Their menu highlights seasonal ingredients and showcases Chef Brett Graham's culinary expertise. With its elegant setting and impeccable service, dining at The Ledbury promises to be a memorable experience.
Indulging in innovative cuisine at Restaurant Gordon Ramsay
If you're a fan of celebrity chef Gordon Ramsay, a visit to his eponymous restaurant is a must. Restaurant Gordon Ramsay, located in Chelsea, boasts three Michelin stars and offers a menu that showcases Ramsay's signature style of innovative and refined cuisine. From exquisite flavors to exquisite presentation, every dish at Restaurant Gordon Ramsay reflects the chef's dedication to culinary excellence.
In conclusion, London's culinary scene offers a diverse range of dining experiences, and exploring the city's Michelin-starred restaurants is an adventure in itself. So, whether you're seeking traditional British dishes or craving innovative flavors, make sure to include these top-notch dining establishments on your foodie itinerary.
Conclusion
London is a food lover's paradise, with a diverse culinary scene that offers something for everyone. From traditional British dishes to international cuisines, the city has it all. Whether you're a local or a visitor, exploring the food scene in London is a must-do experience. So, grab your appetite and get ready to embark on a gastronomic adventure in this vibrant city.
Recap of the top dishes to try in London
Fish and Chips: This iconic British dish consists of deep-fried fish served with crispy chips. It's a must-try when in London.

Full English Breakfast: Start your day with a hearty meal of bacon, sausages, eggs, baked beans, mushrooms, tomatoes, and toast.

Pie and Mash: Indulge in a traditional British pie, filled with meat or vegetables, and served with mashed potatoes and gravy.

Indian Curry: London has a thriving Indian food scene, offering a variety of flavorful curries from different regions of India.

Afternoon Tea: Treat yourself to a quintessential British tradition. Enjoy a selection of tea, finger sandwiches, scones with clotted cream and jam, and sweet pastries.
Tips for navigating the city's food scene
Explore Street Food Markets: Visit popular street food markets like Borough Market and Camden Lock Market to sample a wide range of delicious street food.

Check Online Reviews: Before trying a new restaurant, read reviews on websites like TripAdvisor to ensure a good dining experience.

Try Ethnic Cuisine: London is known for its diverse international food scene. Don't hesitate to try cuisines from different parts of the world.

Make Reservations: Popular restaurants in London can get busy, so it's advisable to make reservations in advance, especially for dinner.
Frequently Asked Questions about eating in London
Q: Is tipping customary in London?
A: It is customary to add a service charge of 10-12% to your bill. However, tipping is discretionary, and you can leave extra if you received exceptional service.
Q: Are vegetarian and vegan options readily available in London?
A: Yes, London has a wide range of vegetarian and vegan-friendly restaurants, with many offering dedicated menus.
Q: How much should I budget for food in London?A: The cost of dining in London can vary. On average, a meal at a mid-range restaurant can cost around £15-£30 per person, excluding drinks.
Q: What are the typical dining hours in London?A: Lunch is usually served from 12 pm to 2:30 pm, and dinner from 6 pm to 10 pm. However, many restaurants in London also serve meals outside these hours.
Some of the links provided are affiliate links that I earn a commission for, on any purchases made, at no extra cost to you. This helps me immensely to continue to do what I love.
I am a participant in the affiliate programs including CJ, AWIN and Amazon Services LLC Associates Program. Affiliate programs are designed to provide a means for creators and publishers to earn fees by linking to merchant websites. Thank you 🙏
Stress Free Travel Packing Are you planning your next big adventure? Whether you're heading off on a tropical vacation or a business trip, one thing…