Beijing Transportation Essentials
Types of Transportation in Beijing
When exploring the bustling city of Beijing, it's essential to familiarize yourself with the various transportation options available.
Subway: The Beijing Subway is a fast and efficient way to get around the city. With over 20 lines, it covers most major attractions and neighborhoods. Be sure to download a subway map or use a navigation app to plan your route.

Taxis: Taxis are readily available in Beijing and can be hailed on the street or booked through ride-hailing apps like Didi. Make sure the taxi meter is running, and ask for a receipt if needed.

Buses: Beijing has an extensive bus network that connects all parts of the city. While buses can be crowded during peak hours, they offer a budget-friendly option for getting around.

Bicycles: Beijing is a bicycle-friendly city, and renting a bike can be a fun and convenient way to explore. Look for bike-sharing stations throughout the city, and use a mobile app to unlock and pay for your ride.
Navigating Beijing's Subway System
The Beijing Subway is one of the most popular modes of transportation for both locals and tourists. Here are some tips to help you navigate the subway system:
Obtain an IC Card: Purchase an IC card at any subway station to make fare payments more convenient. You can use the card to tap in and out of the subway gates.

Plan your Route: Use subway maps or navigation apps to plan your journey and find the best routes. Be aware of any transfer stations and the direction of your destination.

Avoid Rush Hour: The subway can be crowded during morning and evening rush hours. If possible, try to plan your travel outside of these peak periods.

Follow Signage: Look for signs indicating the subway lines and exits. In most stations, signs are available in both Chinese and English.
Remember to give yourself plenty of time to navigate Beijing's transportation system, especially if you have an appointment or need to catch a flight. With a little preparation and knowledge of the different options available, you can easily get around Beijing and make the most of your time in the city.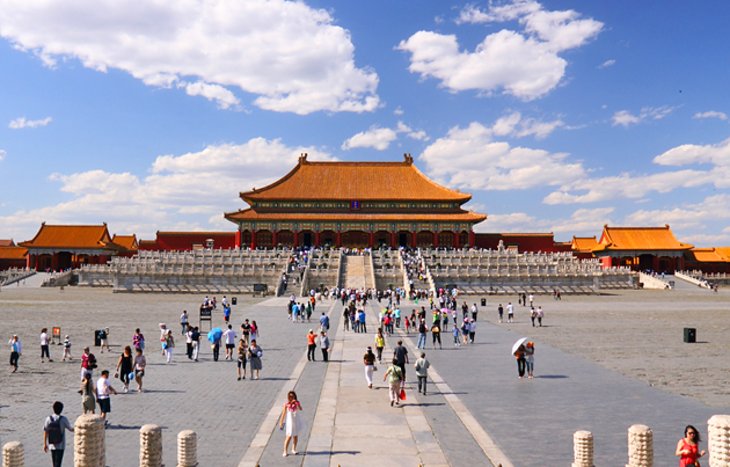 Exploring Beijing on Foot
If you find yourself in Beijing, you're in for a treat! The city is not only rich in history and culture but also offers a plethora of must-visit attractions that can be easily explored on foot.
Must-visit Attractions in Beijing
The Great Wall of China: A trip to Beijing wouldn't be complete without visiting the iconic Great Wall. Take a hike along the wall and enjoy the breathtaking views.

Tiananmen Square: Located in the heart of Beijing, Tiananmen Square is the largest public square in the world and a symbol of China's rich history.

The Forbidden City: Step back in time and explore the magnificent palaces and gardens of the Forbidden City, which served as the imperial palace for the Ming and Qing dynasties.

The Temple of Heaven: This magnificent temple complex is a UNESCO World Heritage site and is known for its stunning architecture and beautiful gardens.
Walking Tours and Routes
To make the most of your visit, consider taking a walking tour or following some of the popular walking routes in Beijing:
The Hutong Walking Tour: Explore Beijing's traditional narrow alleyways, known as Hutongs, and get a glimpse of local life in the ancient neighborhoods.

The Olympic Park Walking Tour: Visit the venues from the 2008 Beijing Olympics, including the Bird's Nest Stadium and the Water Cube, while enjoying a leisurely walk through the park.

The Summer Palace Walking Tour: Discover the beauty of the Summer Palace, a stunning royal retreat with picturesque gardens, pavilions, and a tranquil lake.

The Wangfujing Street Walking Tour: Immerse yourself in the bustling atmosphere of Beijing's famous shopping street, Wangfujing, and indulge in some delicious street food.
So grab your comfortable shoes, a map, and get ready to explore Beijing on foot. You'll not only get to see the city up close but also have the freedom to discover hidden gems along the way.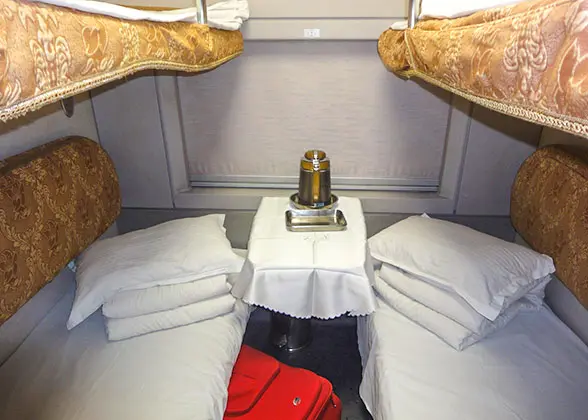 Public Transportation in Beijing
Taking Buses in Beijing
When you find yourself in Beijing, taking the bus is a convenient and affordable option to get around the city. The bus system in Beijing is extensive, covering most areas and tourist attractions. Here are a few tips to make your bus experience smoother:
Plan your Route: Use online apps or maps to research the bus route that will take you to your destination. Be sure to note the bus number, stops, and schedule.

Paying the Fare: When boarding the bus, you can pay your fare using a transportation card or cash. It is recommended to have small change ready as drivers might not have sufficient change.

Bus Stops: Keep an eye out for bus stop signs, which are usually marked with the bus route numbers. Some stops have displays indicating the arrival time of the next bus.
Using Taxis and Ride-Sharing Services
If you prefer a more convenient and direct way to travel in Beijing, taxis and ride-sharing services are readily available. Here's what you need to know:
Hailing a Taxi: Taxis in Beijing are easily recognizable with their lighted signs and distinct colors. You can hail a taxi on the street, or find designated taxi queues at popular spots such as airports, train stations, and hotels.

Ride-Sharing Apps: Apps like Didi and Uber are popular and widely used in Beijing. Simply download the app, set your pickup and drop-off locations, and request a ride. It's a convenient option, especially during peak hours or when language barriers may be a concern.

Payment: Taxis in Beijing accept both cash and mobile payments. Ride-sharing services typically require payment through the app, linked to your credit card or mobile payment account.
Remember, Beijing is a busy city with heavy traffic. It's always advisable to plan your routes and allow extra time for travel, especially during rush hours. With these transportation options at your disposal, navigating Beijing will be a breeze!
Cycling in Beijing
Benefits of Cycling in Beijing
If you're visiting Beijing and looking for a unique and enjoyable way to get around the city, cycling might just be the perfect option for you. Here are some key benefits of exploring Beijing on a bicycle:
Convenient and Efficient: Cycling allows you to avoid traffic congestion and reach your destination faster. The city has dedicated bike lanes, making it safer and more convenient to navigate through the bustling streets.

Environmentally Friendly: Beijing has been working towards reducing its carbon footprint, and cycling is an eco-friendly way to contribute to this effort. By opting for a bike instead of a car, you'll be helping to minimize air pollution and promote sustainability.

Exploration and Flexibility: Cycling gives you the freedom to explore Beijing at your own pace and discover hidden gems that may not be easily accessible by other means of transportation. You can easily stop and take pictures or explore a local market, adding a sense of adventure to your journey.
Bicycle Rental and Cycling Routes
Renting a bicycle in Beijing is relatively easy and affordable. Many bike rental shops are available throughout the city, especially near popular tourist areas and subway stations. You can rent a bike for a few hours or even for the entire day, depending on your preference.
Beijing offers several cycling routes that cater to different interests and fitness levels. Some popular routes include the Shichahai Lake route, which takes you past historic hutongs and picturesque lakes, and the Olympic Park route, where you can explore the iconic Bird's Nest Stadium and Water Cube.
Remember to follow basic cycling safety guidelines, such as wearing a helmet, following traffic rules, and staying aware of your surroundings. Cycling in Beijing can be a fun and exhilarating way to experience the city's rich history, vibrant culture, and modern architecture. So, hop on a bike, immerse yourself in the local atmosphere, and enjoy your Beijing adventure on two wheels!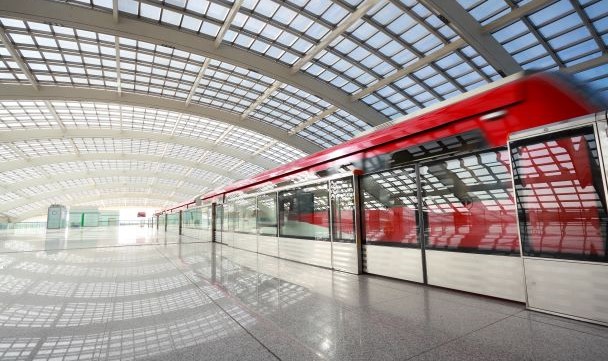 Getting to and from Beijing Airports
Transportation Options from Beijing Capital International Airport
When you arrive at Beijing Capital International Airport, you have several transportation options to get to your destination in the city.
Taxi: Taxis are easily available at the airport. Just follow the signs to the taxi stands, and make sure to have your destination written in Chinese characters to show the driver.

Airport Express Train: The Airport Express Train is a convenient option to reach the city center quickly. It runs from Terminal 3 to Terminal 2, and then stops at Sanyuanqiao and Dongzhimen stations.

Shuttle Bus: Shuttle buses are available to various destinations in the city. Look for the bus stands outside the airport terminals, and check the routes and schedules to find the one that takes you closest to your destination.
Transportation Options to Beijing Capital International Airport
When it's time to leave Beijing, here are some transportation options to get you to Beijing Capital International Airport.
Taxi: Taxis are a popular choice for getting to the airport. You can hail a taxi from the street, or use ride-hailing apps like Didi or Meituan to book a ride.

Airport Express Train: If you prefer a direct and efficient option, the Airport Express Train is a great choice. It operates from Dongzhimen and Sanyuanqiao stations to Terminal 3, with stops at Terminal 2 along the way.

Shuttle Bus: Shuttle buses provide a convenient and affordable way to reach the airport. Check the schedules and routes to find one that suits your location.
Remember to plan your journey in advance and allow sufficient time for travel to avoid any last-minute stress.
Day Trips from Beijing
Popular Day Trip Destinations from Beijing
If you find yourself in Beijing with some extra time on your hands, why not explore the surrounding areas and take a day trip? The region offers a wide range of options, from historical landmarks to picturesque natural wonders.
The Great Wall of China: No visit to Beijing is complete without a trip to the Great Wall. There are several sections near the city that are easily accessible, such as Badaling and Mutianyu.

The Forbidden City: Located in the heart of Beijing, the Forbidden City is a UNESCO World Heritage site. It is home to ancient palaces, gardens, and historic artifacts.

The Summer Palace: This imperial garden is a popular destination for locals and tourists alike. Its beautiful landscapes, temples, and lakes make it a great place to relax and escape the hustle and bustle of the city.

The Ming Tombs: Explore the final resting place of the Ming Dynasty emperors. The tombs are located just outside Beijing and offer a fascinating glimpse into China's imperial past.
Transportation Options for Day Trips
Getting around Beijing and its surrounding areas is relatively easy thanks to the city's efficient transportation system. Here are a few options to consider for your day trips:
Public Transportation: Beijing has an extensive subway network and a reliable bus system. Both are affordable and convenient ways to get around the city and reach nearby destinations.

Taxi: Taxis are readily available in Beijing and can be a convenient option for shorter trips or when public transportation is not as accessible.

Tour Packages: If you prefer a hassle-free experience, consider booking a tour package. Many companies offer guided day trips to popular destinations, providing transportation and guided tours.

Car Rental: If you're comfortable driving in a foreign country, you can rent a car and explore at your own pace. Just make sure to familiarize yourself with local driving regulations and be prepared for potential traffic congestion.
Whether you're interested in history, nature, or cultural experiences, Beijing and its surroundings have something for everyone. So go ahead and plan your day trips to make the most of your time in this vibrant city!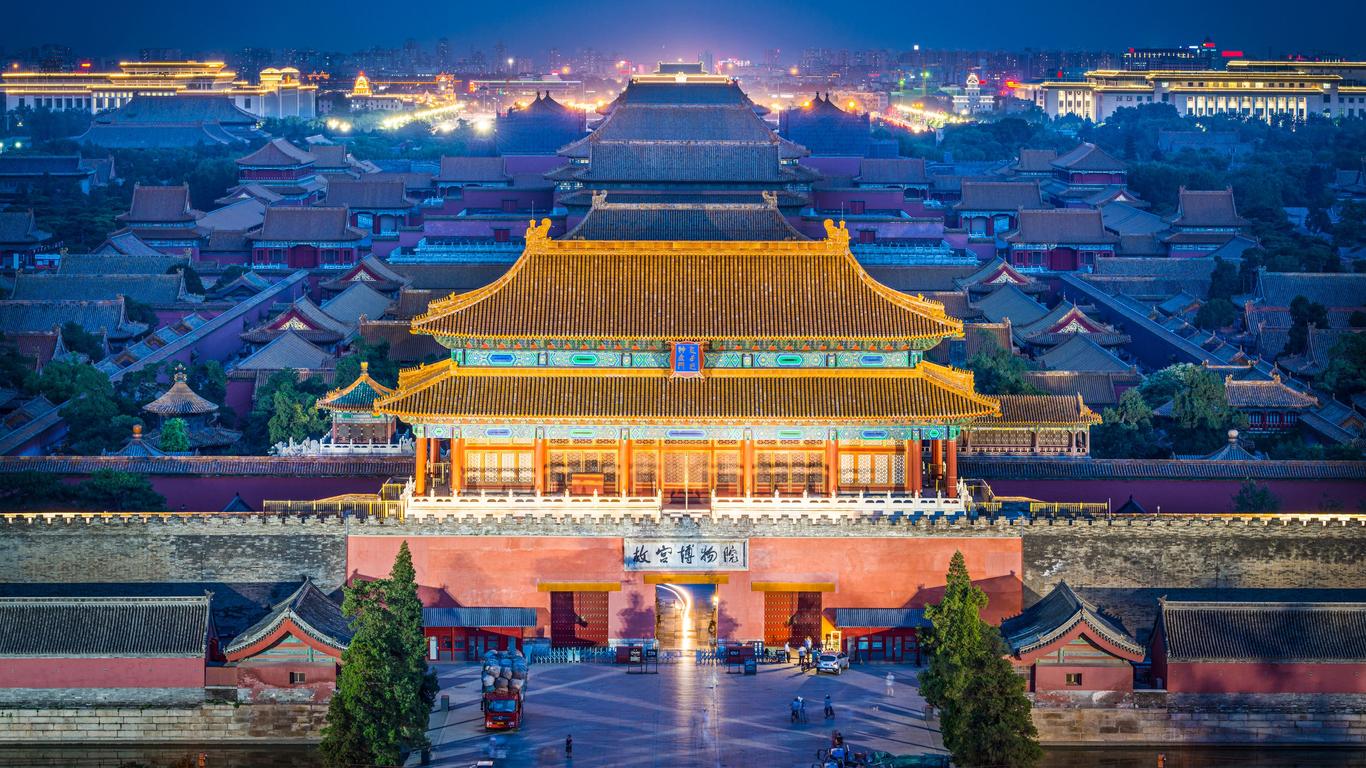 Conclusion
When navigating the bustling streets of Beijing, it's essential to have a plan in place for getting around efficiently. Whether you're a tourist exploring the city or a local trying to navigate your way through the daily commute, these tips and recommendations will help you navigate Beijing's transportation system with ease.
Tips and Recommendations for Getting Around Beijing
Use the Beijing Subway: The subway system is one of the most convenient and efficient ways to get around the city. It covers a large area and has stops near major tourist attractions and business districts.

Hail a Taxi: Taxis are readily available in Beijing, and they offer a convenient way to get around the city. Just make sure to have your destination written in Chinese characters or show it on a map to ensure clear communication with the driver.

Take Advantage of Shared Bicycles: Bike-sharing programs like Mobike and Ofo are popular in Beijing. These bicycles can be rented using a mobile app, and they provide a convenient way to explore the city and avoid traffic.

Use Ride-Hailing Apps: Ride-hailing services like Didi are widely used in Beijing. These apps allow you to book a car and driver to pick you up and take you to your destination, offering a convenient and comfortable transportation option.
Frequently Asked Questions
Q: Is the Beijing subway system easy to navigate?
A: Yes, the Beijing subway system is relatively easy to navigate, with signage available in English and Chinese.
Q: Are taxis expensive in Beijing?
A: Taxis in Beijing are affordable compared to many other major cities, but it's always a good idea to check the taxi fare chart or use a ride-hailing app to estimate the cost.
Q: Can I use my foreign credit card to pay for transportation in Beijing?A: Yes, most subway stations, taxis, and ride-hailing apps in Beijing accept foreign credit cards for payment.
Remember to plan your routes in advance, be aware of peak travel times, and consider using a combination of transportation options to get around Beijing efficiently and conveniently.
Some of the links provided are affiliate links that I earn a commission for, on any purchases made, at no extra cost to you. This helps me immensely to continue to do what I love.
I am a participant in the affiliate programs including CJ, AWIN and Amazon Services LLC Associates Program. Affiliate programs are designed to provide a means for creators and publishers to earn fees by linking to merchant websites. Thank you 🙏
Traveling can be stressful, but having the right gear can make all the difference. One essential item for any traveler is a carry-on travel suitcase…