Public Transportation Options in Boston
Subway system (MBTA)
If you're visiting Boston and looking for an efficient way to get around, the subway system, known as the MBTA or the "T," is an excellent option. With four different lines covering various parts of the city, you can easily navigate to popular destinations, such as Fenway Park or Harvard Square. The subway operates from early morning until midnight, making it convenient for both tourists and locals.
Bus network
For a more flexible mode of transportation, Boston's bus network is a great choice. The bus system covers the entire city and offers a wide range of routes, making it easy to reach neighborhoods and attractions not serviced by the subway. The buses generally run from early morning until late evening, providing convenient options for commuting and exploring the city.
Commuter rail
If you're traveling to Boston from the surrounding suburbs or interested in exploring areas beyond the city, the commuter rail is an ideal option. The rail network connects Boston to nearby towns and cities, offering comfortable and efficient transportation. The commuter rail operates on a fixed schedule, with commuter trains running during rush hours on weekdays and limited service on weekends.
Whether you choose to rely on the subway, buses, or commuter rail, Boston's public transportation options provide convenient and cost-effective ways to get around the city. With an extensive network and frequent service, you can navigate Boston's vibrant neighborhoods, visit iconic landmarks, and explore the cultural and historical richness of the city. So hop on board and enjoy all that Boston has to offer!
Navigating Boston by Foot
When it comes to exploring the vibrant city of Boston, there's no better way to immerse yourself in its unique charm than by navigating its lively streets on foot. Walking is not only a great way to soak up the history and character of the city, but it also allows you to conveniently access many popular neighborhoods, landmarks, and attractions. Here are some tips to help you get around Boston on foot.
Walking-friendly neighborhoods
Back Bay: Known for its beautiful Victorian brownstone buildings, Back Bay is a pedestrian-friendly neighborhood with tree-lined streets. Don't miss strolling along Newbury Street, which is lined with trendy shops and restaurants.

Beacon Hill: Step back in time as you walk the cobblestone streets of Beacon Hill. This historic neighborhood boasts picturesque row houses, gas lamps, and charming boutiques.
Landmarks and attractions within walking distance
Boston is home to a wealth of landmarks and attractions that are conveniently within walking distance of each other. Here are a few must-visit spots:
The Freedom Trail: Follow the red-brick trail to explore 16 historically significant sites, including the Massachusetts State House, Paul Revere's House, and the Old North Church.

Fenway Park: Baseball fans won't want to miss a visit to Fenway Park, the oldest ballpark in Major League Baseball. Take a stroll around the area and soak up the atmosphere.

The Boston Common and Public Garden: These historic parks offer a peaceful retreat in the heart of the city. Take a leisurely walk, enjoy a picnic, or go for a swan boat ride in the Public Garden.
Exploring Boston by foot allows you to experience its rich history, stunning architecture, and lively neighborhoods up close. So put on your walking shoes and immerse yourself in the wonders that Boston has to offer!
Biking in Boston
Bike-friendly infrastructure
Boston is a city that encourages and supports biking as a means of transportation. With numerous bike lanes, bike-friendly roads, and dedicated bike paths such as the Emerald Necklace and the Charles River Path, getting around on a bike has never been easier. The city also offers bike racks and bike-sharing stations at convenient locations, making it convenient to park or rent a bike when needed.
Renting a bike
If you don't have your own bike, renting one is a great option. Boston has several bike-sharing programs like Bluebikes, which allows you to rent a bike for a short period of time. All you need to do is sign up for a membership, grab a bike from one of the many stations, and return it to any station when you're done. It's a convenient and affordable way to explore the city on two wheels.
Safety tips and regulations
When biking in Boston, it's important to prioritize safety. Here are some tips to keep in mind:
Always wear a helmet to protect yourself in case of accidents.
Obey traffic laws and signals, just like any other vehicle on the road.
Be aware of your surroundings and watch out for pedestrians, cars, and other cyclists.
Use hand signals when turning or changing lanes to communicate your intentions to others.
Stay visible by wearing bright and reflective clothing, especially at night.
Lock your bike securely when parking it to prevent theft.
By following these guidelines and utilizing the bike-friendly infrastructure available in Boston, you can enjoy a safe and convenient biking experience while exploring the city. So grab a bike, soak in the sights, and enjoy all that Boston has to offer on two wheels.
Ride-Sharing and Taxis
Popular ride-sharing services in Boston
If you're looking for a convenient and affordable way to get around Boston, ride-sharing services are a great option. Uber and Lyft are the most popular ride-sharing platforms in the city, offering affordable fares and quick pick-up times. With just a few taps on your smartphone, you can request a ride and be on your way to your destination.
Traditional taxi options
If you prefer a more traditional mode of transportation, Boston also has a number of taxi options available. Companies like Boston Cab and Metro Cab have been serving the city for years, providing reliable and convenient transportation services.
Tips for using ride-shares and taxis
Here are some tips to make your ride-sharing or taxi experience in Boston smooth and hassle-free:
Plan ahead: If you know you'll need a ride at a specific time, consider scheduling your ride in advance to ensure availability.

Compare prices: Before booking a ride, compare prices between different ride-sharing services or taxi options to get the best deal.

Be ready to go: When requesting a ride, make sure you're ready to leave as soon as the driver arrives to avoid any unnecessary delays.

Check the reviews: Before getting into a ride-share or taxi, take a moment to check the driver's ratings and reviews to ensure a positive experience.

Communicate your destination: Provide clear instructions to the driver about your destination to avoid any confusion or wrong turns.
Remember to always prioritize your safety when using ride-sharing services or taxis. Share your trip details with a friend or family member and trust your instincts if anything feels off.
Getting around Boston has never been easier with the convenience of ride-sharing services and the reliability of traditional taxis. So, sit back, relax, and enjoy exploring the city!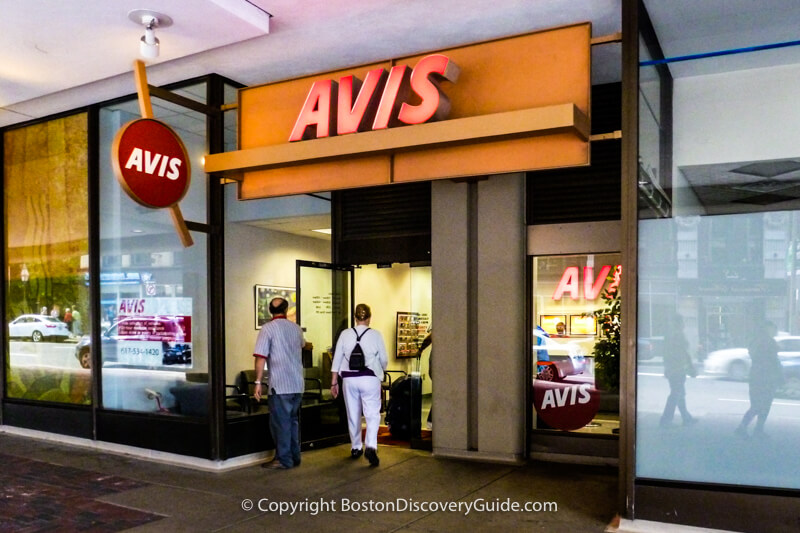 Car Rental and Driving in Boston
Renting a car in Boston
If you're visiting Boston and want the flexibility to explore the city and its surroundings at your own pace, renting a car is a great option. There are several car rental agencies available both at the airport and downtown. Make sure to compare prices and book in advance to get the best deals.
Navigating the city streets
Driving in Boston can be challenging, especially if you're not familiar with the city's intricate road system. Here are a few tips to help you navigate the city streets:
Familiarize yourself with the major landmarks and neighborhoods to get a better sense of the city's layout.
Use GPS or navigation apps to plan your routes and avoid getting lost.
Be prepared for heavy traffic, especially during rush hours. Allow extra time for your journeys.
Boston has many one-way streets, so pay attention to signs and follow the flow of traffic.
Be cautious of pedestrians and cyclists, as they are common on Boston's streets.
Parking options and regulations
Parking in Boston can be difficult, but with some planning, you can find suitable options:
Street parking: Look for metered parking spaces, but be mindful of parking restrictions and time limits.
Parking garages: There are many public parking garages throughout the city, offering hourly or daily rates.
Public transportation: Consider using the efficient public transportation system in Boston, such as the subway (known as the "T") or buses, to avoid the hassle of parking.
Remember to follow parking regulations to avoid tickets or towing. Some areas have resident-only parking restrictions, so pay attention to signage.
Overall, navigating Boston by car can be convenient, but be prepared for the challenges of driving in a bustling city. Consider alternative modes of transportation when possible and plan your routes ahead to make your visit to Boston enjoyable and hassle-free.
Boston's Water Transportation
Ferry services
If you're looking for a convenient and scenic way to travel across Boston, the city offers a fantastic ferry service. These passenger boats provide a unique mode of transportation, allowing you to avoid traffic and enjoy the beautiful views of Boston Harbor. From downtown Boston to various destinations like Charlestown, Hingham, and Quincy, the ferry services are a popular choice for both tourists and locals. With frequent departures and comfortable seating, it's an enjoyable alternative to traditional transportation options.
Water taxis
Another great option for getting around Boston's waterfront is by taking a water taxi. These smaller boats operate like a taxi service, picking up passengers at designated stops and taking them to their desired destinations. Whether you need to get to a restaurant, hotel, or tourist attraction, water taxis offer a convenient and efficient way to travel. Not only will you avoid traffic, but you'll also get to experience the thrill of cruising on the water, taking in the sights along the way.
Scenic harbor cruises
For those looking for a leisurely and relaxing way to explore Boston Harbor, scenic harbor cruises are the perfect choice. These boat tours allow you to sit back and enjoy the panoramic views of the city's skyline and waterfront. Whether you opt for a narrated tour to learn about Boston's rich history or prefer a sunset cruise to admire the stunning views, a harbor cruise is a memorable experience. It's also a great way to entertain out-of-town guests or celebrate special occasions.
No matter which option you choose, Boston's water transportation provides a unique and enjoyable way to navigate the city and appreciate its picturesque harbor. So, the next time you're in Boston, consider hopping on a ferry, flagging down a water taxi, or booking a harbor cruise to enhance your visit.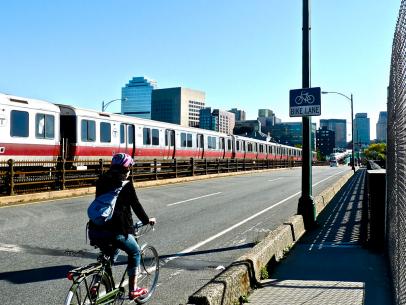 Tips for Getting Around Efficiently
Navigating a bustling city like Boston can be overwhelming, but fear not! We've got some great tips to help you get around efficiently and make the most of your time in the city.
Best times to travel
To avoid rush hour traffic and crowded public transportation, plan your travels outside of peak hours. In general, aim to travel during the late morning or early afternoon, or after 7 PM in the evening. This will give you a smoother journey and more space to navigate the city.
Avoiding traffic congestion
Consider public transportation: Boston has an extensive public transportation system, including buses and the subway known as the "T". Utilize these options to avoid traffic and parking hassles, especially in busy areas like downtown.
Walking and biking: Boston is a compact city with many neighborhoods and attractions in close proximity. Consider walking or renting a bike to explore the city, especially for shorter distances. It's a great way to take in the sights and avoid traffic altogether.
Plan ahead: Before hitting the road, check for any road closures or traffic updates. Use real-time traffic apps or websites to find the best routes and avoid any potential delays.
Remember to familiarize yourself with the city's parking regulations if you choose to drive. Street parking may be limited, so consider parking garages or parking apps to secure a spot in advance.
By following these tips and utilizing the various modes of transportation available, you'll have a smooth and efficient experience getting around Boston.
Some of the links provided are affiliate links that I earn a commission for, on any purchases made, at no extra cost to you. This helps me immensely to continue to do what I love.
I am a participant in the affiliate programs including CJ, AWIN and Amazon Services LLC Associates Program. Affiliate programs are designed to provide a means for creators and publishers to earn fees by linking to merchant websites. Thank you 🙏
Stress Free Travel Packing Are you planning your next big adventure? Whether you're heading off on a tropical vacation or a business trip, one thing…