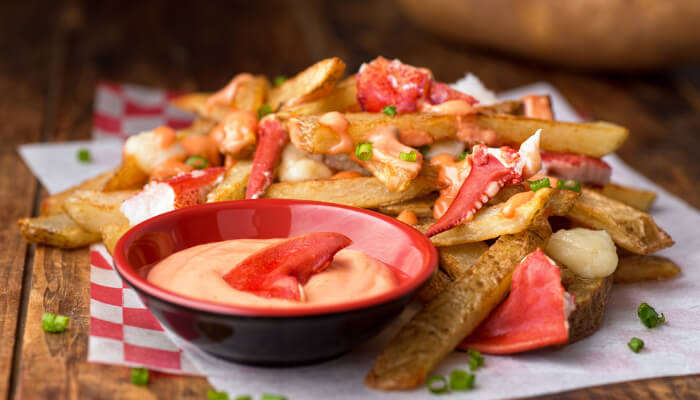 Local Delicacies
Calgary's famous beef dishes
When visiting Calgary, it's almost a requirement to indulge in the city's famous beef dishes. As a meat-loving city, Calgary offers a variety of mouthwatering beef options that are sure to satisfy any carnivore's cravings. Don't miss the opportunity to try the renowned Alberta beef, known for its high quality and exceptional flavor. Whether you prefer a juicy steak, tender prime rib, or succulent beef ribs, Calgary has it all. Head to one of the city's top steakhouses or local barbecue joints to experience the rich taste of Calgary's beef dishes.
Exploring traditional Canadian cuisine
While in Calgary, why not delve into the traditional flavors of Canadian cuisine? Try poutine, a classic Canadian dish made with french fries, cheese curds, and gravy. It's a delicious and indulgent treat that you won't want to miss. Another Canadian favorite to try is butter tarts, a sweet pastry filled with a gooey buttery filling that will satisfy your sweet tooth. Be sure to also sample some Canadian maple syrup, known for its rich and natural taste. Calgary offers a variety of restaurants and bakeries where you can find these traditional Canadian delights.
Must-try local specialties
Calgary is also known for its unique local specialties that shouldn't be missed. Start your culinary adventure with a plate of Alberta bison, a lean and flavorful alternative to beef. For seafood lovers, Alberta features delicious freshwater fish such as trout and whitefish, which are sourced from the nearby Rocky Mountains. Another must-try is Saskatoon berry pie, made with locally grown Saskatoon berries that have a sweet and slightly tart flavor. Don't forget to wash it all down with a refreshing craft beer from one of the city's many breweries.
No matter what your taste buds desire, Calgary offers a wide range of delectable dishes to satisfy any food enthusiast. From savory beef dishes to traditional Canadian treats and unique local specialties, there's something for everyone to enjoy in Calgary's vibrant culinary scene.
International Flavors
When it comes to exploring the culinary scene in Calgary, you're in for a treat. With its diverse population and vibrant food culture, the city offers a wide range of international flavors that will tantalize your taste buds. So, get ready to embark on a gastronomic adventure!
Asian cuisine in Calgary
If you're a fan of Asian cuisine, you're in luck. Calgary boasts a vibrant Asian food scene that caters to all tastes. From sushi and ramen to Chinese dim sum and Thai curry, there's something for everyone. Make sure to try some of the local favorites, like the mouthwatering dumplings at Din Tai Fung or the authentic pho at Pho Dau Bo. The flavors and aromas will transport you to the bustling streets of Asia.
Mexican delights in the city
Craving some Mexican flavors? Look no further than Calgary's Mexican food scene. Savor the deliciousness of tacos, burritos, and enchiladas at popular spots like Julio's Barrio and Native Tongues Taqueria. Don't forget to pair your meal with a refreshing margarita or a cold cerveza. The vibrant colors, bold flavors, and festive atmosphere will make you feel like you're in the heart of Mexico.
European culinary gems
If European cuisine is your weakness, Calgary has you covered. Indulge in the rich and hearty flavors of Italian pasta and pizza at PZA Parlour or Bonterra Trattoria. For a taste of France, visit Cassis Bistro and savor their exquisite French dishes. And if you're craving some traditional British pub grub, head to The Ship & Anchor for a pint and some fish and chips. The diverse European culinary scene in Calgary will transport you to the streets of Paris, Rome, and London.
So, whether you're a fan of Asian, Mexican, or European cuisine, Calgary has it all. Embark on a culinary adventure and explore the international flavors that the city has to offer. Your taste buds will thank you!
Unique Dining Experiences
Fine dining options in Calgary
When it comes to fine dining in Calgary, you're in for a treat. With a wide range of upscale restaurants showcasing diverse cuisines, you can indulge in a luxurious dining experience. From elegant steakhouses to contemporary fusion restaurants, there's something for every palate. Some top recommendations include Rouge, recognized for its farm-to-table menu, and Alloy, known for its innovative dishes and beautiful ambiance.
Quirky and innovative food spots
If you're looking for an alternative and unique dining experience, Calgary won't disappoint. The city is home to several quirky and innovative food spots that offer a delightful culinary adventure. Make sure to check out Model Milk, where you can savor delectable comfort food with a modern twist, or The Purple Perk, a charming café known for its delicious sandwiches and cozy atmosphere.
Outdoor dining and food trucks
Calgary is blessed with beautiful weather, especially during the summer months. Take advantage of this by enjoying the city's outdoor dining options and food trucks. 17th Avenue is a popular hub for outdoor patios, offering a vibrant atmosphere and a variety of cuisines. Food trucks, such as the popular YYCFoodTrucks, can be found across the city, serving up a diverse range of delicious street food.
So, whether you're in the mood for a refined dining experience, an unconventional food adventure, or an al fresco meal, Calgary has it all. Prepare your taste buds for a culinary journey that will leave you satisfied and craving for more.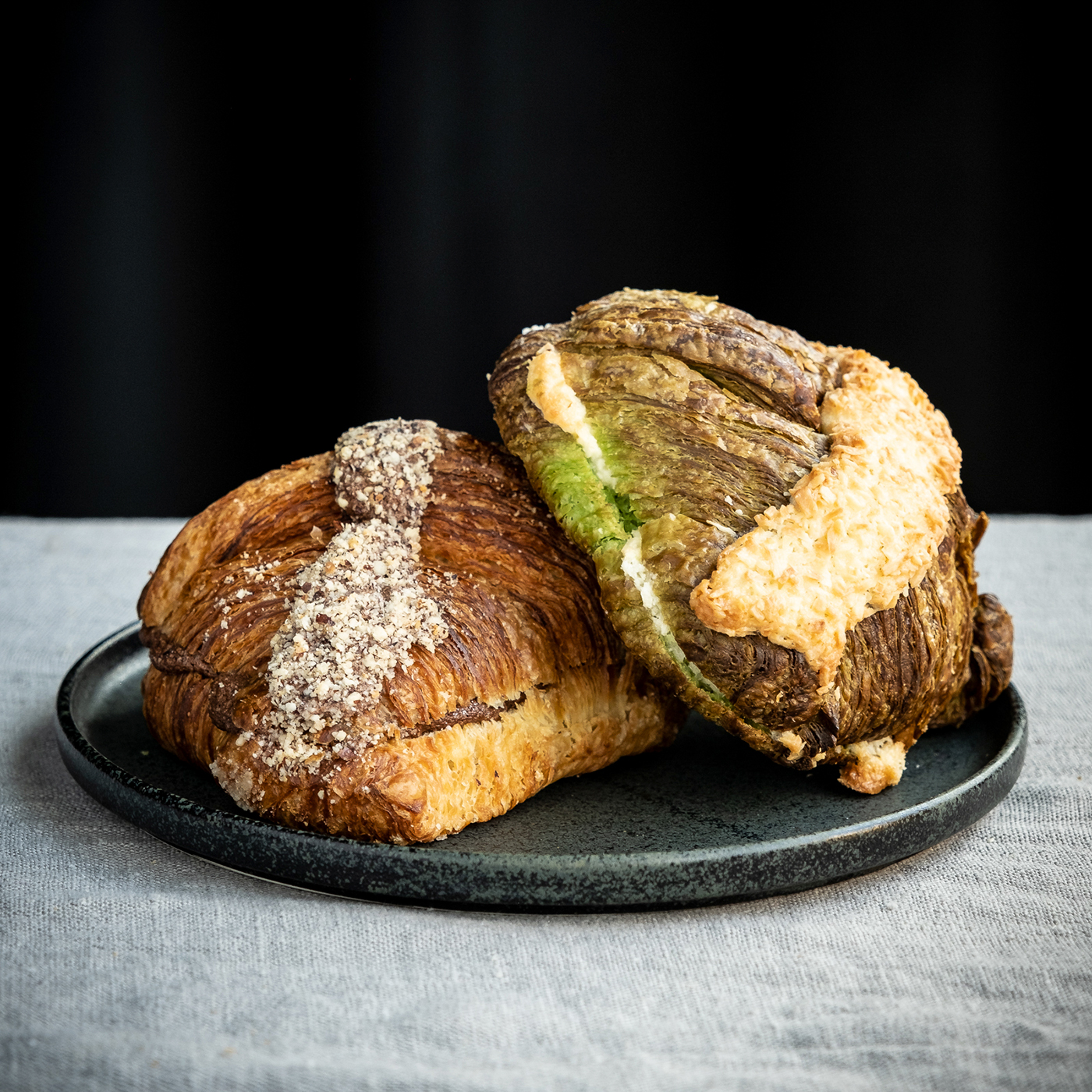 Sweet Treats and Desserts
Calgary's artisanal bakeries
When it comes to satisfying your sweet tooth in Calgary, the city boasts a variety of artisanal bakeries that are sure to delight. From flaky croissants to decadent cakes, these bakeries offer a wide range of pastries and desserts that will leave you craving for more. Some popular choices include the award-winning Sidewalk Citizen Bakery, Crave Cupcakes, and Manuel Latruwe Belgian Patisserie.
Indulging in Canadian desserts
While in Calgary, don't miss the opportunity to try some authentic Canadian desserts. One must-try is the butter tart, a classic Canadian treat made with a rich and gooey filling in a flaky pastry shell. Another popular choice is the Nanaimo bar, a layered dessert consisting of a crumb base, creamy custard filling, and a chocolate topping. Many local bakeries and dessert shops in Calgary offer their own versions of these beloved Canadian desserts.
Ice cream parlors and sweet shops
Cool off on a hot day with a visit to one of Calgary's ice cream parlors or sweet shops. These places offer a wide selection of frozen delights, ranging from traditional flavors to unique and innovative creations. Some must-visit spots include Village Ice Cream, Made by Marcus, and XO Ice Cream & Waffles. Whether you prefer a classic scoop or an indulgent ice cream sandwich, you'll find plenty of options to satisfy your cravings.
With its diverse range of sweet treats and desserts, Calgary is a haven for food lovers with a sweet tooth. So go ahead, indulge in the delightful offerings that the city has to offer and treat yourself to some delicious culinary experiences. Where to Find the Best Eats
When it comes to culinary delights, Calgary has a lot to offer. Whether you are a foodie exploring the city or a local looking for new places to dine, here are some top recommendations to satisfy your taste buds.
Food markets and food halls
If you love experiencing a variety of cuisines in one place, Calgary's food markets and food halls are the perfect destinations. The Calgary Farmers' Market is a must-visit, with over 80 vendors offering a wide range of local produce, baked goods, and ready-to-eat meals. For a trendy and vibrant food hall experience, head to the bustling Calgary Central Library where you'll find a hub of food vendors serving up diverse offerings from around the world.
Hidden gems and local favorites
For those seeking unique and lesser-known dining experiences, Calgary has a myriad of hidden gems to discover. Explore the vibrant neighborhood of Inglewood, where you'll find charming cafes, cozy bistros, and specialty restaurants. Don't miss out on the local favorite, OEB Breakfast Co., known for its creative and delicious breakfast creations. Another hidden gem is Charcut Roast House, a beloved spot for meat lovers, offering a menu filled with delectable cuts and mouthwatering charcuterie.
Restaurant recommendations for different budgets
Calgary caters to all budgets, ensuring that everyone can indulge in the city's culinary scene. If you're looking for a fine dining experience, try Model Milk, offering a sophisticated menu crafted with locally sourced ingredients. For a mid-range option, Anju offers Korean fusion cuisine with a trendy and lively atmosphere. For those on a budget, head to Nando's, a popular chain known for its flavorful and affordable grilled chicken dishes.
Whether you're exploring food markets, discovering hidden gems, or enjoying a meal within your budget, Calgary has something for everyone. Plan your culinary adventure and indulge in the city's diverse and delicious offerings.
Conclusion
Hopefully, this article has given you a mouthwatering glimpse into the diverse culinary scene in Calgary. From hearty Canadian comfort food to international cuisines, there's something for everyone in this vibrant city. Don't be afraid to venture out and explore the many hidden gems and local favorites that Calgary has to offer.
Summary of Calgary's diverse culinary scene
Calgary is a food lover's paradise, with a wide variety of delicious cuisines to choose from. Whether you're in the mood for traditional Canadian dishes, international flavors, or fusion creations, you'll find it all here. From juicy steaks to mouthwatering seafood, the city's culinary scene offers something for every palate.
Tips for exploring the city's food offerings
Embrace the local cuisine: Don't miss out on trying iconic Canadian dishes like poutine, butter tarts, and Nanaimo bars. These delectable treats are sure to satisfy your cravings.

Go beyond downtown: While downtown Calgary has plenty of amazing restaurants, make sure to venture out into the neighborhoods and explore the hidden culinary gems. You'll find unique dining experiences and local flavors that will leave a lasting impression.

Seek out food festivals: Calgary hosts several food festivals throughout the year, showcasing the best of the city's culinary scene. Keep an eye out for events like Taste of Calgary and YYC Food & Drink Experience to discover new dishes and indulge in a foodie paradise.
Frequently Asked Questions
Q: Are there vegetarian and vegan options in Calgary?
A: Yes, Calgary has a growing number of vegetarian and vegan-friendly restaurants. From plant-based burgers to vegan sushi, you'll find a variety of options to suit your dietary preferences.
Q: What is the best time to visit Calgary for food enthusiasts?
A: Calgary's food scene is lively year-round, but if you want to experience the city's culinary festivals and events, consider visiting during the summer months when many food festivals take place.
Q: Can I find international cuisines in Calgary?A: Absolutely! Calgary is known for its diverse culinary scene, offering a wide range of international cuisines including Mexican, Indian, Thai, Italian, and more. You'll never run out of options to satisfy your cravings.
Some of the links provided are affiliate links that I earn a commission for, on any purchases made, at no extra cost to you. This helps me immensely to continue to do what I love.
I am a participant in the affiliate programs including CJ, AWIN and Amazon Services LLC Associates Program. Affiliate programs are designed to provide a means for creators and publishers to earn fees by linking to merchant websites. Thank you 🙏
Stress Free Travel Packing Are you planning your next big adventure? Whether you're heading off on a tropical vacation or a business trip, one thing…