Classic Montreal Delicacies
1. Poutine: The iconic Canadian dish
When in Montreal, you simply cannot miss trying poutine! This delicious dish consists of crispy French fries topped with cheese curds and smothered in rich gravy. It's the perfect combination of savory, salty, and indulgent flavors. You'll find poutine served in various forms, from classic to gourmet variations with added toppings like bacon, pulled pork, or even lobster. Make sure to indulge in this Canadian comfort food during your visit to Montreal.
2. Smoked Meat Sandwich: A must-try Montreal specialty
For a true taste of Montreal, treat yourself to a smoked meat sandwich. This iconic dish features tender, flavorful smoked beef brisket served on rye bread with mustard. The meat is slow-cooked and seasoned with a unique blend of spices, giving it an irresistible taste. Head to one of Montreal's famous delis, such as Schwartz's or Lester's, for an authentic and mouth-watering experience.
3. Bagels: Montreal's unique take on this popular bakery item
Montreal bagels are a must-try for any food lover. These hand-rolled, honey-sweetened bagels have a distinct chewy texture and are baked in wood-fired ovens, giving them a deliciously crispy exterior. Varieties include sesame, poppy seed, and everything. Visit St-Viateur Bagel or Fairmount Bagel to enjoy these freshly baked delights.
Whether you're craving a savory poutine, a satisfying smoked meat sandwich, or a scrumptious Montreal-style bagel, these classic delicacies will give you a true taste of Montreal's culinary identity. Don't miss out on these delicious treats during your visit to this vibrant city!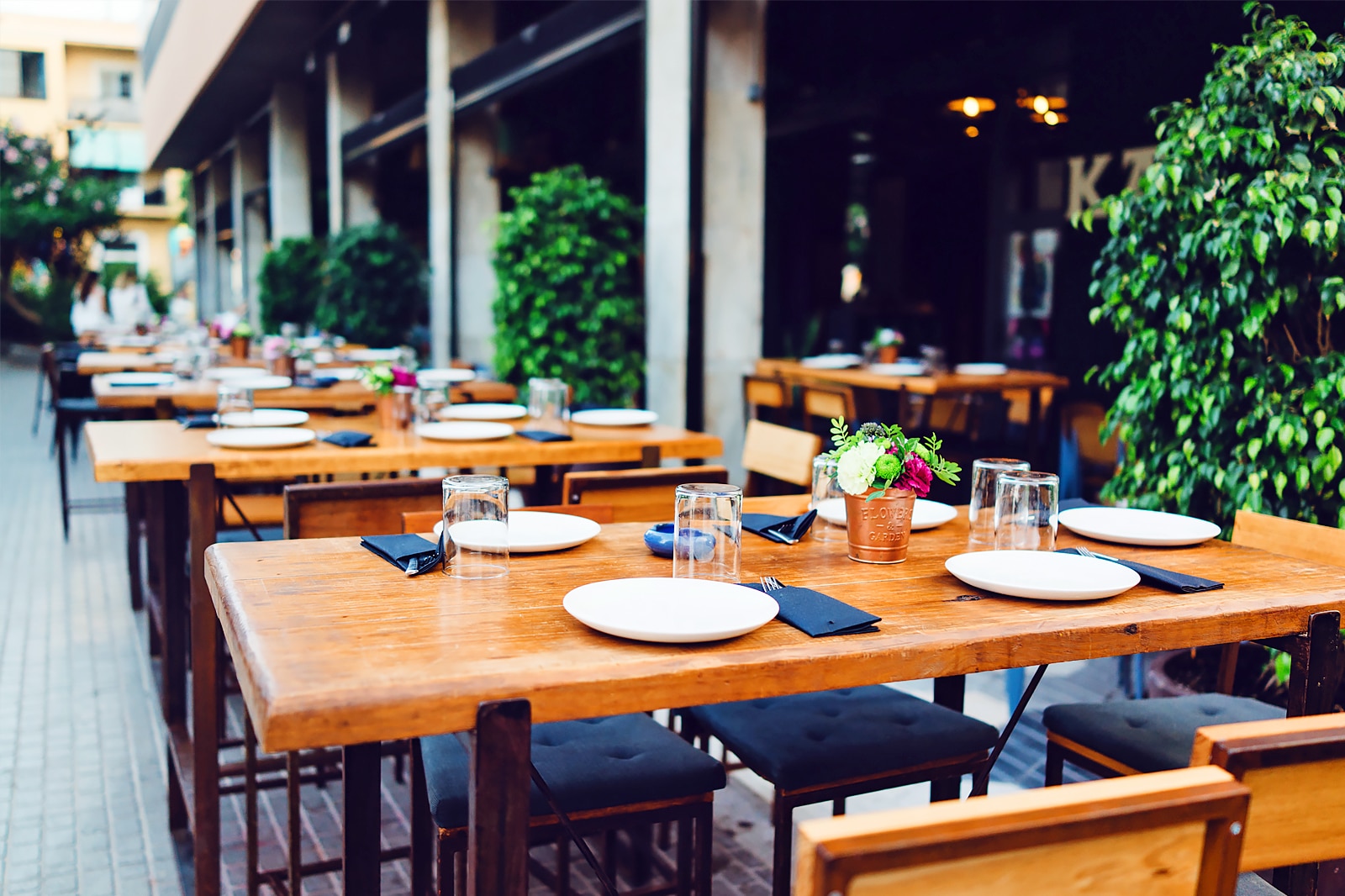 French Influence in Montreal Cuisine
1. Fine Dining: Exploring the high-end French restaurants in Montreal
When it comes to experiencing the finest flavors Montreal has to offer, you must indulge in the city's high-end French restaurants. These establishments are renowned for their impeccable service, elegant ambiance, and sumptuous dishes that are sure to satisfy even the most discerning palate. From classic French cuisine to innovative creations, you'll find an array of mouthwatering options to choose from. Don't miss the chance to savor delectable dishes like escargot, foie gras, and coq au vin, expertly prepared by talented chefs who prioritize quality and presentation.
2. Quebecois Cuisine: Traditional dishes with a French twist
If you want to sample the unique fusion of French and Canadian flavors, Quebecois cuisine is a must-try. This culinary tradition combines French cooking techniques with locally sourced ingredients, resulting in a delightful blend of flavors and textures. Treat yourself to iconic dishes like poutine, tourtière (meat pie), and maple syrup-infused desserts. You'll get to experience the rich flavors that have made Montreal a gastronomic destination. Whether you dine at a charming bistro or a cozy eatery, each bite will transport you to a world where French influence meets Canadian flair.
So, if you're visiting Montreal, make sure to immerse yourself in the vibrant culinary scene and explore the city's French-inspired delicacies. From elegant fine dining experiences to hearty Quebecois comfort food, your taste buds are in for a memorable journey. Bon appétit!
Diversity in Montreal Food Culture
1. Chinatown: Sampling authentic Chinese cuisine in Montreal
Montreal's vibrant Chinatown is a must-visit for food enthusiasts. From traditional dim sum to mouthwatering Peking duck, you can indulge in an array of authentic Chinese dishes. Don't miss the chance to try out the delectable noodle soups or savor the delicate flavors of steamed dumplings. Exploring Chinatown allows you to immerse yourself in the rich culture and culinary traditions of China.
2. Little Italy: Exploring Italian flavors in the heart of Montreal
If you have a passion for pasta and a craving for pizza, then Little Italy is the place to be. This charming neighborhood in Montreal is known for its diverse selection of Italian eateries. Treat yourself to some homemade gnocchi, delicious risotto, or classic Neapolitan pizza. You can choose from a range of restaurants, delis, and bakeries, all showcasing the authentic flavors of Italy.
3. Food Trucks and Street Food: Indulging in various international cuisines on the go
Montreal's food truck and street food scene is a culinary adventure in itself. Roaming the streets, you'll find a wide array of vendors offering everything from juicy burgers and gourmet grilled cheese sandwiches to mouthwatering tacos and decadent desserts. Make sure to try the popular Quebecois specialty, poutine, a delightful combination of fries, cheese curds, and gravy. With food trucks representing different cultures, you can explore flavors from around the world without even stepping foot inside a restaurant.
With its diverse food culture, Montreal offers something for every taste bud. So, go ahead and embark on a gastronomic journey through the city, discovering a melting pot of flavors and experiencing the vibrant culinary scene Montreal has to offer.
Montreal's Sweet Treats
1. Maple Syrup: Enjoying the famous Canadian syrup in various desserts
In Montreal, maple syrup is not just a condiment, it's a way of life. From pancakes to ice cream, this sweet golden nectar finds its way into a variety of delightful desserts. Indulge in a stack of fluffy pancakes drizzled with maple syrup, or try a classic Canadian treat like maple taffy on snow. For a more sophisticated option, indulge in maple crème brûlée or maple pecan pie. The distinct flavor of maple syrup adds a unique touch to any dessert and is a must-try when visiting Montreal.
2. Pastries and Bakeries: Discovering the city's best croissants, macarons, and more
Montreal is known for its vibrant food scene, and the city's pastries and bakeries are no exception. Treat yourself to flaky croissants, buttery brioches, and artisanal breads that will transport you to a Parisian café. Sample delicate French macarons in a myriad of flavors or indulge in decadent chocolate eclairs. Don't miss the chance to try Montreal's famous bagels, known for their unique doughy texture and slightly sweet taste. Whether you have a sweet tooth or prefer something savory, Montreal's bakeries offer a wide range of delectable treats.
From maple syrup-infused desserts to exquisite pastries and bakeries, Montreal is a city that takes sweet treats to the next level. Embark on a culinary adventure and indulge in the irresistible delights that this vibrant Canadian city has to offer.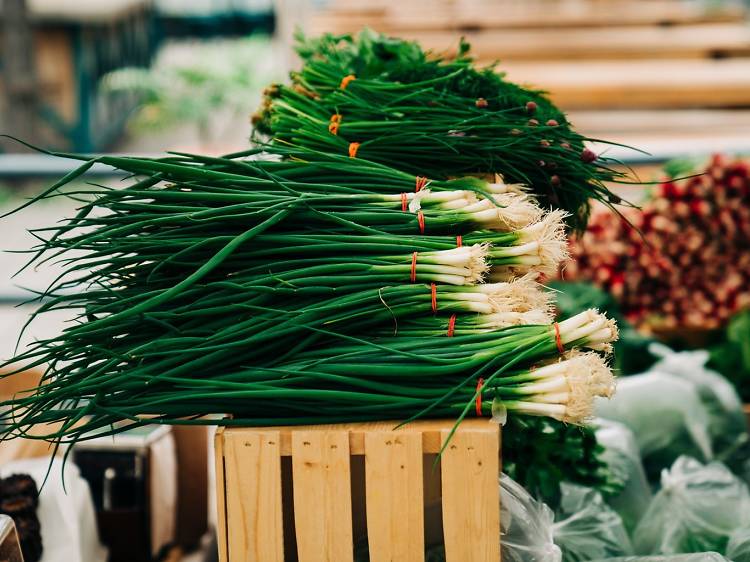 Farm-to-Table Experience in Montreal
Exploring farm-to-table restaurants and local produce markets in the city
Are you a food enthusiast searching for a unique culinary experience in Montreal? Look no further! Embark on a delightful journey of farm-to-table dining and explore the city's vibrant local produce markets.
Start your adventure by visiting Montreal's renowned farm-to-table restaurants that prioritize sourcing ingredients from local farmers and producers. Indulge in delectable dishes crafted with fresh, seasonal ingredients that are bursting with flavor. From mouthwatering farm-fresh salads to succulent grilled meats, these restaurants offer a wide range of options to satisfy every palate.
But don't stop there! Dive deeper into Montreal's food scene by exploring the city's local produce markets. Immerse yourself in the colorful displays of fresh fruits, vegetables, artisanal cheeses, and other locally sourced goodies. Chat with the friendly vendors and learn about the origin of the produce, gaining a deeper appreciation for the farm-to-table movement.
Some of the must-visit markets include Jean-Talon Market, Atwater Market, and Maisonneuve Market. Roam through the stalls, pick out the freshest ingredients, and perhaps even discover unique local delicacies along the way.
Whether you're a foodie or simply appreciate the idea of supporting local producers, Montreal's farm-to-table experience offers a satisfying gastronomic journey. So, grab your appetite and embark on a culinary exploration of the city's farm-fresh flavors!
Montreal's Food Festivals and Events
1. Montreal en Lumière: A celebration of gastronomy, arts, and music
Montreal en Lumière is an annual festival that celebrates the vibrant gastronomy, arts, and music scene of the city. This festival showcases the talent of renowned chefs, local producers, and artists through various events and activities. Visitors can indulge in a culinary journey, experiencing the diverse flavors and cuisines that Montreal has to offer. The festival also features music performances, art exhibitions, and other cultural events, creating a vibrant atmosphere for attendees to enjoy. Montreal en Lumière aims to promote the city's rich cultural heritage and provide a platform for local talent to shine.
2. Taste Montreal: Exploring the annual food festival showcasing the city's culinary diversity
Taste Montreal is a highly anticipated annual food festival that highlights the culinary diversity of the city. This event brings together a wide range of restaurants, food vendors, and beverage producers to showcase their unique creations. Visitors can explore various food stalls and sample a plethora of dishes, ranging from international cuisines to local specialties. Taste Montreal not only satisfies culinary cravings but also fosters a sense of community by bringing together food enthusiasts from different backgrounds. With live cooking demonstrations, interactive workshops, and entertainment, this festival offers a memorable experience for both locals and tourists alike.
Whether you're a food lover, art enthusiast, or music aficionado, Montreal's food festivals and events are a must-visit. These events provide an opportunity to indulge in delicious cuisine, experience vibrant cultural offerings, and create lasting memories. So, mark your calendars and get ready to embark on a gastronomic adventure in the beautiful city of Montreal.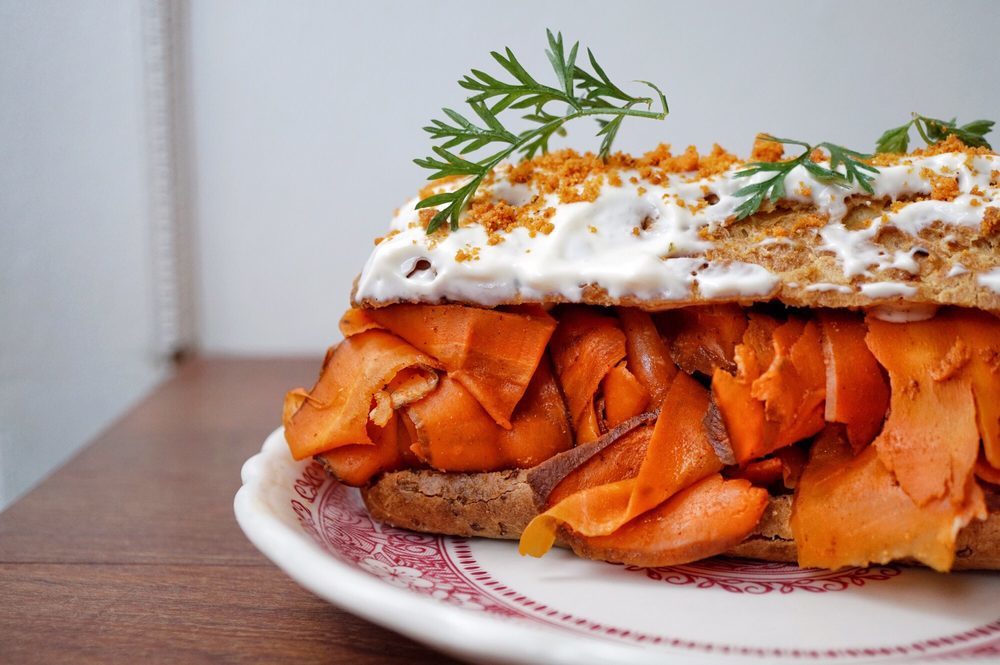 Vegetarian and Vegan Options in Montreal
Finding plant-based delights in Montreal's restaurants and cafes
Are you a vegetarian or vegan looking for delicious food options in Montreal? Look no further! This vibrant city is known for its culinary scene, and it offers a wide range of plant-based delights that are sure to satisfy your cravings. From mouthwatering plant-based burgers to flavorful vegan pastries, Montreal has something for every vegetarian and vegan food lover.
Indulge in Delicious Plant-Based Burgers
Montreal is home to several restaurants that specialize in serving mouthwatering plant-based burgers. These burgers are made from high-quality ingredients and are crafted to perfection. You can find options like beet and quinoa burgers, black bean burgers, and even vegan burgers with homemade vegan cheese. With their juicy patties and flavorful toppings, these burgers will leave you craving for more.
Enjoy Decadent Vegan Pastries
If you have a sweet tooth, Montreal has got you covered. Many cafes and bakeries in the city offer a wide selection of vegan pastries. Indulge in delectable vegan croissants, decadent chocolate cakes, and scrumptious cinnamon rolls. These treats are made with plant-based ingredients without compromising on taste and texture. Pair your pastry with a cup of freshly brewed vegan coffee for a delightful afternoon treat.
Whether you're a Montreal local or just visiting, you won't be disappointed with the vegetarian and vegan options available in this city. So, explore the culinary scene, try new plant-based dishes, and indulge in the delicious flavors that Montreal has to offer.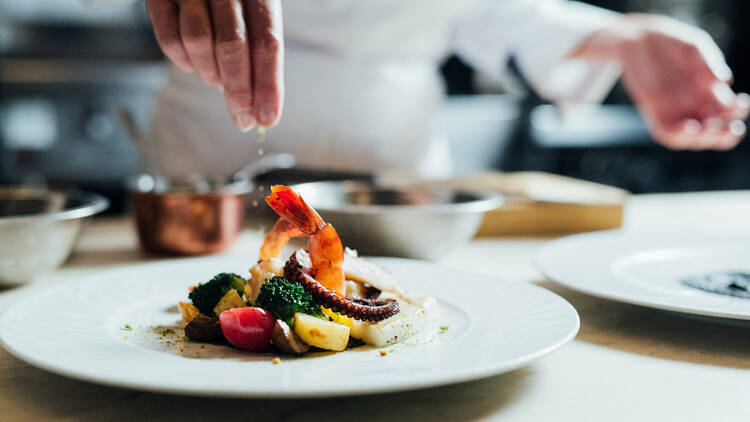 Where to Eat in Montreal: Recommendations and Hidden Gems
Sharing top-rated restaurants and lesser-known spots for a memorable dining experience
Are you visiting Montreal and looking for the best places to satisfy your taste buds? Look no further! Here are some top recommendations and hidden gems that will make your dining experience in Montreal truly memorable.
Poutine: Start your culinary journey by indulging in Montreal's iconic dish, poutine. Try the classic version at La Banquise or head to Au Pied de Cochon for a gourmet twist with foie gras and other decadent toppings.

Bagels: Montreal bagels are legendary for their unique texture and flavor. Don't miss out on trying them at St-Viateur Bagel or Fairmount Bagel, both institutions that have been serving up delicious bagels for decades.

Smoked Meat: For a taste of Montreal's famous smoked meat, Schwartz's Deli is a must-visit. Sink your teeth into their juicy, tender smoked meat sandwiches, served with a side of pickle and coleslaw.

Asian Cuisine: Montreal is home to a vibrant Asian food scene. Explore Chinatown and enjoy delectable dim sum at Kam Fung or indulge in authentic Japanese cuisine at Kazu.

Seafood: Visit the bustling Jean-Talon Market and feast on the freshest seafood at the renowned Maestro SVP. From oysters to lobster rolls, this seafood spot will not disappoint.

Patisseries and Bakeries: Indulge your sweet tooth at Montreal's charming patisseries and bakeries. Make a stop at Mamie Clafoutis or Hof Kelsten for mouthwatering pastries, bread, and cakes.
Remember, these are just a few highlights of Montreal's vibrant culinary scene. Keep an eye out for hidden gems as you explore the city, and be prepared to discover delicious surprises around every corner. Bon appétit!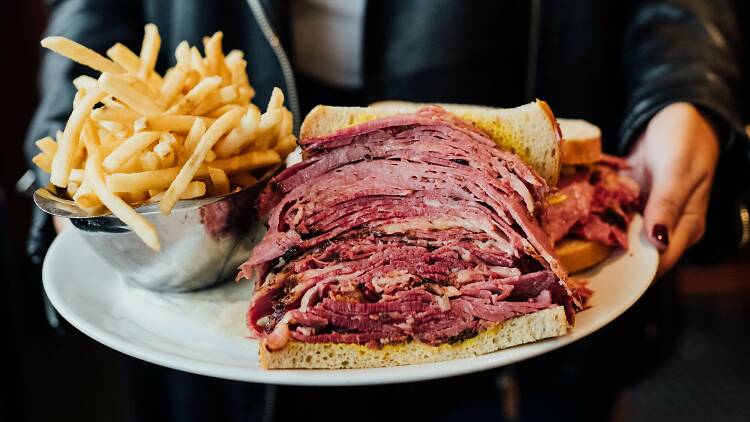 Conclusion
Recap of the top things to eat in Montreal and the city's vibrant culinary scene
If you find yourself in Montreal, get ready to embark on a culinary adventure like no other. Here's a quick recap of the must-try dishes that will tantalize your taste buds and immerse you in the city's vibrant food scene.
Poutine: Indulge in this classic Quebec dish consisting of crispy fries smothered in rich gravy and topped with squeaky cheese curds. It's a comfort food favorite.

Smoked Meat Sandwich: Sink your teeth into a juicy, flavorful smoked meat sandwich piled high with layers of tender beef, mustard, and pickles. It's a Montreal delicacy you can't miss.

Bagels: Montreal-style bagels are a delicious departure from the traditional New York version. They're smaller, sweeter, and baked in wood-fired ovens, resulting in a slightly crispy exterior and a chewy, doughy center.

Montreal-style Hot Dog: Experience the unique twist on the classic hot dog. It features a steamed bun, a grilled, all-beef sausage topped with mustard, onions, relish, and coleslaw.

Maple Syrup: Don't leave Montreal without trying some of the best maple syrup in the world. Drizzle it on pancakes, waffles, or even ice cream for a sweet and natural treat.
Montreal's culinary scene is a melting pot of flavors and influences, offering a gastronomic adventure that's sure to satisfy any food lover. So, grab a fork and dig in!
Some of the links provided are affiliate links that I earn a commission for, on any purchases made, at no extra cost to you. This helps me immensely to continue to do what I love.
I am a participant in the affiliate programs including CJ, AWIN and Amazon Services LLC Associates Program. Affiliate programs are designed to provide a means for creators and publishers to earn fees by linking to merchant websites. Thank you 🙏
Traveling can be stressful, but having the right gear can make all the difference. One essential item for any traveler is a carry-on travel suitcase…