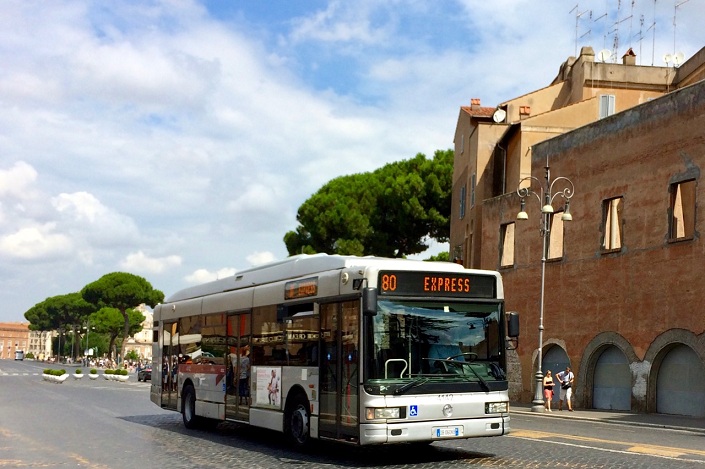 Public Transportation
Using the Rome Metro
If you're planning a trip to Rome, one of the most efficient ways to get around the city is by using the Rome Metro. The metro system in Rome is well-developed, making it easy to navigate the city and reach your desired destinations. Here are a few tips to help you make the most of the Rome Metro:
Buy a ticket: Before entering the metro, make sure you have a valid ticket. You can purchase tickets at ticket machines located in metro stations or at tobacco shops. Remember to validate your ticket before boarding the train.
Study the map: Familiarize yourself with the metro map and plan your route in advance. The metro lines in Rome are color-coded, making it easier to identify the correct train to board.
Be mindful of peak hours: Like any major city, the Rome Metro can get crowded during peak hours. If you prefer a more comfortable journey, try to avoid traveling during rush hour.
Taking the bus in Rome
Another convenient way to get around Rome is by taking the bus. The bus network in Rome is extensive and covers almost every corner of the city. Here are a few tips for using the bus system:
Check the bus schedule: Buses in Rome operate on a schedule, so it's important to plan your journey accordingly. You can find bus schedules at bus stops or check online for real-time information.
Validate your ticket: When boarding the bus, remember to validate your ticket using the machines available on board. Failure to do so may result in a fine if you are checked by an inspector.
Signal your stop: If you're unfamiliar with the city, it's helpful to keep track of your journey and know when your stop is approaching. Buses in Rome don't usually announce stops, so it's good practice to be attentive and signal the driver when you want to get off.
By familiarizing yourself with the Rome Metro and bus system, you can navigate the city with ease and make the most of your time exploring all the wonderful sights and attractions Rome has to offer.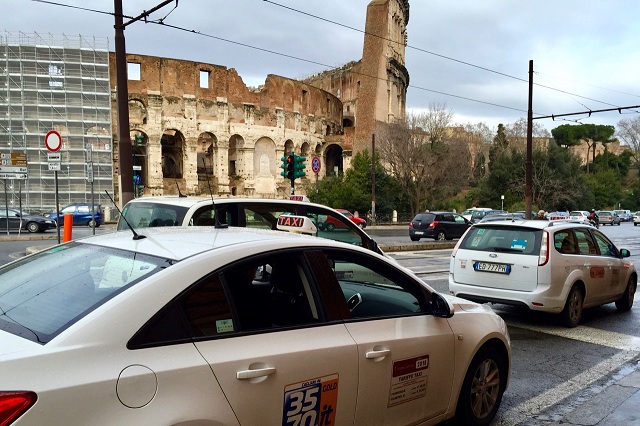 Taxis and Ride-Sharing
Hiring a taxi in Rome
If you're looking for a convenient and reliable way to get around Rome, taxis are a great option. Here are a few tips for hiring a taxi in the city:
Official Taxis: Look for official white taxis with a "TAXI" sign on the roof and a number on the doors. Avoid unlicensed or unauthorized taxis to ensure your safety and avoid scams.

Pricing: Taxis in Rome operate on a meter system, so make sure the driver starts the meter at the beginning of the ride. Also, be aware that there may be additional charges for luggage or late-night rides.

Tipping: While tipping is not mandatory in Italy, it is customary to round up the fare or leave a small tip as a gesture of appreciation for good service.
Using ride-sharing services in Rome
Ride-sharing services like Uber are also available in Rome, offering another convenient option for getting around the city. Here's what you need to know:
Download the App: Before you can use a ride-sharing service, make sure to download the app and set up an account on your smartphone.

Fare Estimates: The app will provide you with an estimate of the fare before you confirm the ride, so you can have an idea of how much it will cost.

Availability: Ride-sharing services may not be available in all areas of Rome, especially in more remote or less populated areas. It's always a good idea to have a backup plan, such as using a taxi or public transportation, if ride-sharing services are not available.
Remember to compare prices and consider your specific needs when deciding between taxis and ride-sharing services in Rome. Both options can be convenient and efficient ways to navigate the city and explore all its wonders.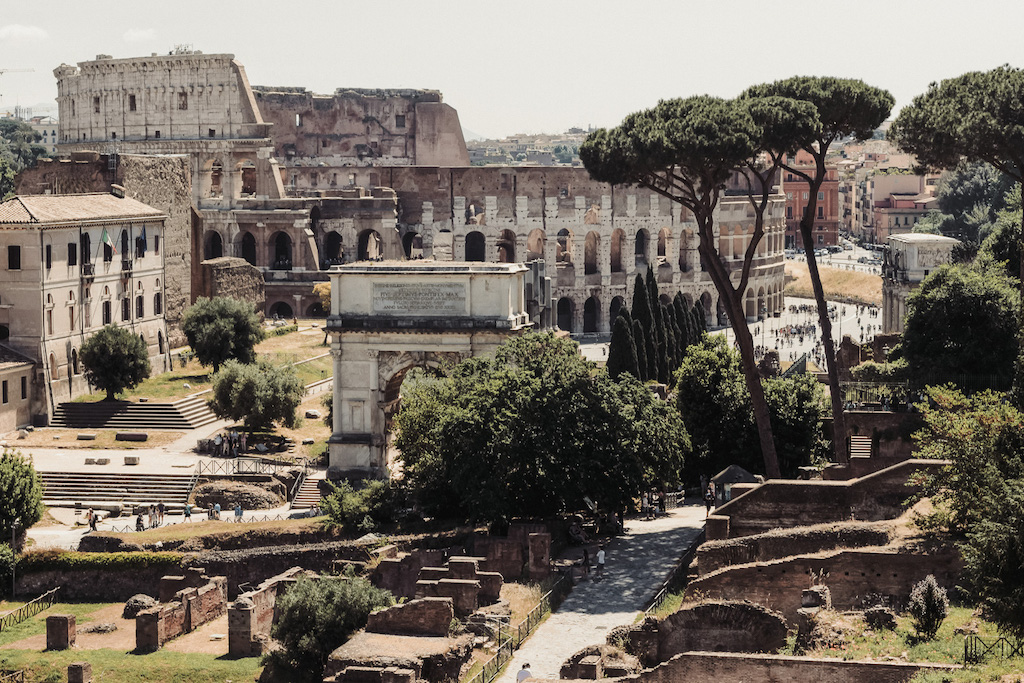 Walking and Cycling
Exploring Rome on foot
If you're visiting Rome, one of the best ways to get around and truly immerse yourself in the city's rich history and culture is by walking. Rome is a pedestrian-friendly city, and with its narrow cobblestone streets and charming alleys, you'll find that many of the main attractions are within a reasonable walking distance of each other.
Start your exploration in the historic center, where you can wander through iconic sites such as the Colosseum, the Roman Forum, and the Pantheon. From there, make your way to the famous Trevi Fountain and the Spanish Steps, taking in the sights and sounds of the city along the way.
Renting a bike in Rome
If you prefer a more active and efficient way of getting around, renting a bike in Rome is a great option. The city has made significant efforts to improve its cycling infrastructure, with designated bike lanes and bike-sharing programs available.
There are several bike rental companies in Rome that offer a range of bikes to suit your preferences, including traditional bikes, electric bikes, and even guided bike tours. Cycling allows you to cover more ground and explore areas of the city that may be harder to reach on foot. Plus, it's a fun and eco-friendly way to experience Rome's vibrant streets.
Before you set off on your cycling adventure, familiarize yourself with the city's traffic rules and regulations for cyclists. Always wear a helmet, follow the designated bike lanes, and be aware of pedestrians and other vehicles.
Remember to take breaks and enjoy the scenery as you pedal your way through Rome. Stop by local cafes and trattorias for a quick refreshment or a delicious Italian meal. Exploring the city on foot or by bike will not only give you a closer look at Rome's hidden gems but also make for unforgettable memories of your visit to the Eternal City.
Sightseeing and Tours
Popular tourist destinations in Rome
If you're planning a trip to Rome, you're in for a treat! The city is packed with incredible historical sites and beautiful landmarks that will leave you in awe. Here are a few must-visit destinations in Rome:
The Colosseum: This iconic amphitheater is a symbol of ancient Rome and a must-see for any visitor. You can explore it on your own or take a guided tour to learn more about its fascinating history.

The Vatican: Home to St. Peter's Basilica and the Sistine Chapel, the Vatican is a must-visit for art and history lovers. Make sure to book your tickets in advance to avoid long queues.

The Pantheon: This well-preserved Roman temple is a marvel of ancient architecture and engineering. Take a moment to admire its magnificent dome and the oculus at the top.

Trevi Fountain: Toss a coin into the Trevi Fountain and make a wish! This stunning masterpiece is one of the most famous fountains in the world and a popular spot for tourists.
Guided tours in Rome
If you want to make the most of your time in Rome and learn about its history and culture, consider taking a guided tour. Here are a few popular options:
Vatican Museums and Sistine Chapel tour: Explore the Vatican Museums and marvel at the masterpieces housed within, including Michelangelo's famous ceiling frescoes in the Sistine Chapel.

City Segway tour: Glide through Rome's streets on a Segway and discover its hidden gems, such as the Spanish Steps, Piazza Navona, and the Roman Forum.

Colosseum and Ancient Rome tour: Dive into Rome's ancient history with a guided tour of the Colosseum, Roman Forum, and Palatine Hill. Learn about the gladiators, emperors, and daily life in ancient Rome.
Remember to plan your tours in advance and check for any COVID-19 restrictions or guidelines. With a little bit of planning, you'll have an unforgettable time exploring the beautiful city of Rome.
Navigating Rome's Airports
Arriving at Fiumicino Airport
Arriving at Fiumicino Airport can be an overwhelming experience, especially if it's your first time in Rome. However, with a few tips, you can easily navigate your way through the airport and start your Italian adventure without any hassle.
Immigration and Customs: After disembarking from your flight, follow the signs to immigration. Make sure you have all the necessary travel documents, such as your passport and visa, ready for inspection. After passing through immigration, head to the baggage claim area to collect your luggage. Once you have your belongings, proceed to the customs area for inspection.

Transportation: If you're heading to the city center or your accommodation, there are several options available. The Leonardo Express train is a convenient and fast way to reach Rome Termini station in the city center. Alternatively, you can take a taxi or book a private transfer in advance. Consider the pros and cons of each option based on your budget and preferences.
Getting to and from Ciampino Airport
Getting to and from Ciampino Airport is relatively straightforward, although it is a smaller airport compared to Fiumicino. Here are some tips to help you navigate this airport smoothly:
Transportation: To reach the city center, you can take a shuttle bus, a taxi, or book a private transfer. The Terravision and Sit Bus Shuttle are popular shuttle services that provide direct transfers to Termini station.

Facilities: Ciampino Airport may not have as many amenities as Fiumicino, but it offers the essentials for a comfortable journey. There are shops, cafes, and ATMs available within the terminal building.

Check-in and Security: Make sure to arrive at the airport well in advance of your scheduled departure time. Check-in counters usually open two hours before the flight, and security checks are relatively quick.
By following these tips, you'll be able to navigate Rome's airports with ease and start your trip to the Eternal City without any stress. Enjoy your time in Rome!
Conclusion
Navigating a bustling city like Rome can be overwhelming, but with these tips and recommended transportation options, you can efficiently get around and make the most of your visit.
Tips for getting around Rome efficiently
Plan your routes: Before heading out, map out your destinations and plan the best routes. This will save you time and ensure you reach your desired locations without hassle.

Use public transportation: Rome has an extensive public transportation system including buses, trams, and the metro. Investing in a Roma Pass or purchasing single ride tickets can help you explore the city conveniently.

Walk: Rome is a pedestrian-friendly city, and walking can be one of the best ways to experience its charm. Make sure to wear comfortable shoes and take in the sights along the way.

Hire a bike or scooter: For a more adventurous way to get around, consider renting a bike or scooter. This gives you the flexibility to explore at your own pace and easily navigate through traffic in busy areas.
Recommended transportation options for different situations
Sightseeing: Hop-on-hop-off buses are a great option for sightseeing as they cover all the major attractions in Rome. You can enjoy the full commentary and get off at any stop that interests you.

Airport transfers: To avoid the hassle of finding transportation upon arrival, consider booking a private airport transfer. This ensures a smooth and comfortable journey from the airport to your accommodation.

Day trips: If you plan on visiting nearby cities or attractions, taking a train or hiring a private car is recommended. This allows you to explore at your own pace and make the most of your day trip.
Remember to always be aware of your surroundings, take precautions with your belongings, and follow local transportation rules to ensure a safe and enjoyable experience while getting around Rome.
Some of the links provided are affiliate links that I earn a commission for, on any purchases made, at no extra cost to you. This helps me immensely to continue to do what I love.
I am a participant in the affiliate programs including CJ, AWIN and Amazon Services LLC Associates Program. Affiliate programs are designed to provide a means for creators and publishers to earn fees by linking to merchant websites. Thank you 🙏
Traveling can be stressful, but having the right gear can make all the difference. One essential item for any traveler is a carry-on travel suitcase…