Getting Around San Francisco
Getting Around San Francisco
San Francisco, one of the most vibrant cities in the world, offers a variety of ways to explore its captivating streets and iconic landmarks. Here are some tips on how to navigate this beautiful city efficiently.
Getting Around by Public Transportation
When it comes to public transportation, San Francisco has several reliable options that can take you anywhere you want to go.
San Francisco's Muni system
The San Francisco Municipal Railway, also known as Muni, is a popular choice for locals and tourists alike. It operates buses, trains, and cable cars, providing comprehensive coverage of the city. With an affordable fare and a convenient network of routes, Muni is a great way to get around San Francisco.
Using BART for easy access to the Bay Area
If you plan to explore beyond the city limits, the Bay Area Rapid Transit, or BART, is your best option. BART connects San Francisco with the surrounding counties, including Oakland and Berkeley. With frequent and reliable service, BART allows you to reach various destinations quickly and conveniently.
Navigating San Francisco's cable car system
No visit to San Francisco is complete without experiencing the iconic cable cars. These historic cars offer a unique and memorable way to travel through the city's hilly streets. Not only are they a fun mode of transportation, but they also provide stunning views of San Francisco's landmarks, such as the Golden Gate Bridge and Fisherman's Wharf.
Whether you choose Muni, BART, or the cable cars, public transportation in San Francisco is a fantastic way to explore the city efficiently and conveniently. It not only saves you from the hassle of finding parking but also allows you to immerse yourself in the local atmosphere and connect with the vibrant spirit of this world-renowned city.
So, hop on a bus, train, or cable car and get ready to discover the many wonders of San Francisco. Explore its diverse neighborhoods, indulge in delectable cuisine, and create lasting memories in this beautiful city by the bay.
Exploring San Francisco by Bicycle
Bike-sharing programs in San Francisco
If you want to explore the beautiful city of San Francisco on two wheels, there are several bike-sharing programs available. Companies like Bay Wheels and LimeBike offer convenient and affordable options for renting bikes. Simply download their apps, locate a bike near you, and unlock it using your smartphone. With bike-sharing programs, you can easily navigate the city and return the bike at any designated drop-off location.
Popular bike routes and scenic trails
San Francisco is known for its breathtaking views and unique neighborhoods, making it the perfect city to explore by bike. Here are some popular routes and trails to consider:
Golden Gate Bridge: Ride across the iconic Golden Gate Bridge for stunning views of the city skyline and the bay. You can continue your ride to the coastal town of Sausalito, where you can take a ferry back to San Francisco.

Embarcadero: Follow the waterfront Embarcadero and enjoy views of the Bay Bridge and the San Francisco skyline. This route will take you through popular areas like Fisherman's Wharf and the Ferry Building.

Golden Gate Park: Explore the expansive Golden Gate Park, which offers miles of dedicated bike paths. Ride through the park's beautiful gardens, visit the museums, and enjoy the serene atmosphere.
Tips for cycling in the city
Cycling in San Francisco can be an exhilarating experience, but it's important to keep a few safety tips in mind:
Wear a helmet: Protect yourself by wearing a helmet at all times. It's a simple and effective way to ensure your safety while cycling.

Follow traffic rules: Obey traffic signals, ride in the correct direction, and be mindful of pedestrians. It's essential to be a responsible cyclist and follow the same rules as motorists.

Be cautious of hills: San Francisco is known for its steep hills. Make sure you are comfortable riding uphill and downhill, and always use caution when navigating hilly areas.
Exploring San Francisco by bike is not only a fun and eco-friendly way to get around, but it also allows you to see the city from a unique perspective. So grab a bike, hit the road, and enjoy all that this vibrant city has to offer.
Getting Around by Car
Renting a car in San Francisco
If you're planning to explore San Francisco and the surrounding areas at your own pace, renting a car is a convenient option. There are several car rental companies available in the city, both at the airport and in downtown locations. It's recommended to book in advance to ensure availability and secure the best deals.
Parking options and tips
Parking in San Francisco can be challenging, especially in busy areas like downtown or popular tourist spots. Here are some parking options and tips to consider:
Street Parking: Look for parking meters or paystations along the streets. Be sure to check the parking signs for time restrictions and fees.

Parking Garages: There are numerous parking garages throughout the city. They offer hourly or daily rates, and some even have early bird or night-time discounts. It's advisable to research and compare rates in advance.

Residential Parking Permits: Some neighborhoods have restricted parking for residents only. Make sure to check the signs to avoid parking in these areas.

Public Transportation and Park & Ride: Utilize public transportation, such as buses, trams, or trains, to reach your destination without worrying about parking. Additionally, you can opt for Park & Ride facilities located outside the city and take public transportation into the downtown area.
Exploring the city and beyond
San Francisco is known for its iconic landmarks like the Golden Gate Bridge, Fisherman's Wharf, and Alcatraz Island. With a car, you'll have the freedom to explore not only the city but also the beautiful surrounding areas.
Golden Gate Park: Drive through or park your car to explore this expansive urban park. Visit the Japanese Tea Garden, California Academy of Sciences, or take a stroll around Stow Lake.

Marin Headlands: Cross the Golden Gate Bridge and head to the Marin Headlands for breathtaking views of the city skyline and the Pacific Ocean. There are scenic hiking trails and picnic areas to enjoy.

Wine Country: Take a day trip to nearby Napa Valley or Sonoma County, famous for their vineyards and wineries. Enjoy wine tasting, scenic drives, and indulge in delicious food.
Remember to plan your routes in advance, especially during peak hours, to avoid traffic congestion. With some research and preparation, navigating San Francisco by car can be an enjoyable and convenient way to discover all that the city has to offer.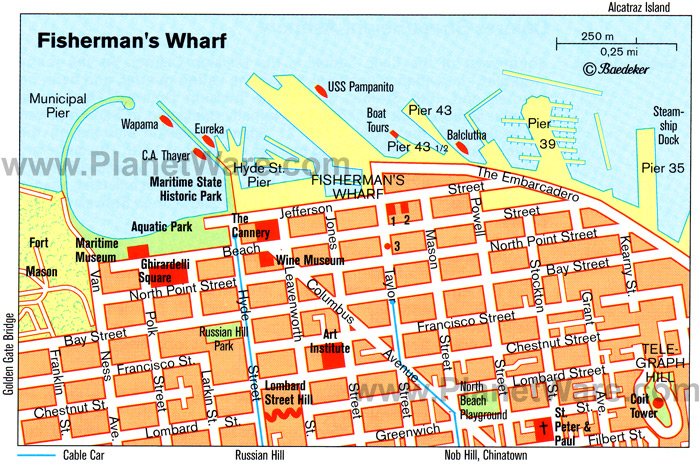 Discovering San Francisco on Foot
Walking tours and self-guided itineraries
When visiting San Francisco, exploring the city on foot is a fantastic way to immerse yourself in its unique charm. There are many walking tours and self-guided itineraries available to help you navigate the city's diverse neighborhoods and iconic landmarks.
Consider joining a walking tour led by a knowledgeable guide who can provide fascinating insights into the city's history, culture, and architecture. These tours often cover popular areas such as Fisherman's Wharf, Chinatown, and the vibrant Mission District. Additionally, some tour operators offer specialized tours that focus on specific interests like art, food, or history.
If you prefer to explore at your own pace, self-guided itineraries are an excellent option. These itineraries can be found online or in travel guides and provide detailed maps and directions for walking routes that highlight the city's top attractions. You can customize your itinerary to match your interests and spend as much time as you like at each stop.
Exploring famous neighborhoods by foot
San Francisco is famous for its diverse neighborhoods, each with its own distinct character. Exploring these neighborhoods on foot allows you to experience the city's rich tapestry firsthand. Here are a few must-visit neighborhoods:
The Mission District: Known for its vibrant street art, trendy shops, and delicious food, the Mission District is a cultural hotspot worth exploring. Don't miss a visit to the stunning Mission Dolores Park.

Chinatown: Step into another world as you wander through the bustling streets of San Francisco's Chinatown. Experience the vibrant atmosphere, visit the shops, and sample authentic Chinese cuisine.

Haight-Ashbury: This neighborhood is synonymous with the counterculture and hippie movement of the 1960s. Take a stroll down Haight Street to soak in the bohemian vibe, browse vintage shops, and enjoy the colorful Victorian houses.
Hidden gems and must-see attractions
As you explore San Francisco on foot, keep an eye out for hidden gems and must-see attractions that may not be on the typical tourist's radar. Look for hidden staircases like the famous Moraga Steps, visit the picturesque Macondray Lane, or take a detour to the peaceful Japanese Tea Garden in Golden Gate Park. These hidden spots will provide unique and memorable experiences during your visit.
Remember to wear comfortable shoes, dress in layers as the weather can change quickly, and bring a map or use a navigation app to ensure you stay on track. So go ahead and discover the cosmopolitan charm of San Francisco on foot – you'll be rewarded with unforgettable sights, sounds, and tastes along the way.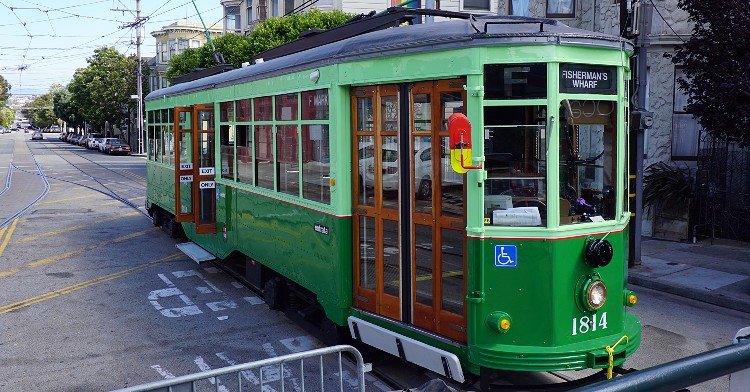 Conclusion
Exploring San Francisco can be a breeze if you plan ahead, utilize the city's various transportation options, and follow these tips for efficient travel. Whether you're a tourist or a local, there's a transportation method suitable for your needs. San Francisco's diverse and dynamic neighborhoods, iconic landmarks, and cultural attractions await you, and now you have the tools to navigate the city with ease.
Final tips for getting around San Francisco efficiently
Plan your routes: Research the attractions you want to visit and plan your transportation accordingly. This will help you save time and avoid unnecessary detours.

Utilize public transportation: San Francisco offers an extensive public transportation system, including buses, cable cars, and the BART (Bay Area Rapid Transit) system. Use these options to save money and navigate the city efficiently.

Consider rideshare services: Companies like Uber and Lyft are widely available in San Francisco and can provide a convenient and comfortable way to get around, especially during peak hours or when public transportation is limited.

Explore on foot: San Francisco is a walkable city with picturesque streets and neighborhoods. Take advantage of the pedestrian-friendly areas to truly immerse yourself in the city's charm and discover hidden gems.
Recommended resources for planning your visit
Official San Francisco Travel website: Visit their website (https://www.sftravel.com/) for comprehensive information on transportation, attractions, events, and more.

511.org: This online resource (https://511.org/) provides real-time traffic updates, public transportation schedules, and trip planning tools for the San Francisco Bay Area.
Frequently asked questions about transportation in San Francisco
Can I use my driving license from another country in San Francisco? Yes, as long as your driving license is valid and in English, you can use it to drive in San Francisco.

Are there any parking restrictions in San Francisco? Street parking in San Francisco can be challenging, and there are various parking restrictions and regulations. It's recommended to familiarize yourself with the parking rules and use public transportation or parking garages when possible.

Do I need a car in San Francisco? While having a car can be convenient, it's not necessary for getting around San Francisco. The city has an excellent public transportation system, rideshare services, and walkable neighborhoods that make it easy to explore without a car.
Remember to plan ahead, embrace the city's transportation options, and enjoy all that San Francisco has to offer. Happy travels!
Some of the links provided are affiliate links that I earn a commission for, on any purchases made, at no extra cost to you. This helps me immensely to continue to do what I love.
I am a participant in the affiliate programs including CJ, AWIN and Amazon Services LLC Associates Program. Affiliate programs are designed to provide a means for creators and publishers to earn fees by linking to merchant websites. Thank you 🙏
Stress Free Travel Packing Are you planning your next big adventure? Whether you're heading off on a tropical vacation or a business trip, one thing…