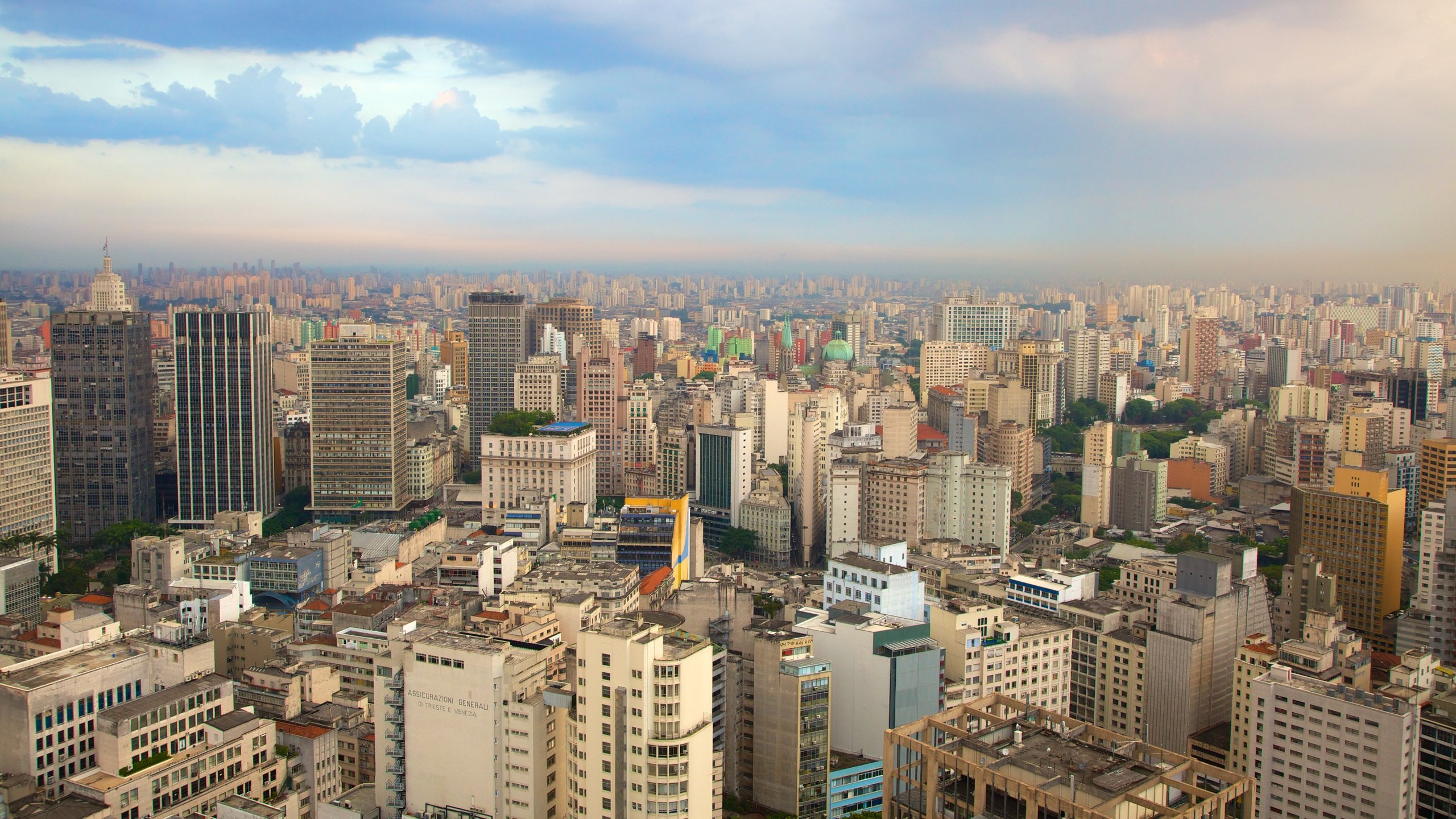 Introduction to Sao Paulo
If you are planning a trip to Sao Paulo, Brazil, get ready to immerse yourself in a city filled with vibrant culture, delicious food, and a bustling atmosphere. As the largest city in Brazil and one of the largest in the world, Sao Paulo offers endless opportunities for exploration and adventure.
Overview of Sao Paulo city
Sao Paulo is known for its diverse neighborhoods, each offering its own unique charm and attractions. From the historic downtown area with its iconic architecture and museums, to the trendy districts like Vila Madalena and Jardins, there is something for every taste and interest.
When it comes to entertainment and nightlife, Sao Paulo has it all. From world-class restaurants serving traditional Brazilian cuisine to trendy bars and clubs where you can dance the night away, the city caters to a variety of tastes and preferences.
Transportation options in Sao Paulo
Navigating through a large city like Sao Paulo can seem daunting, but fear not! The city has a reliable and extensive public transportation system that can take you wherever you need to go.
Metro: The Sao Paulo Metro is a convenient and efficient way to get around the city. With an extensive network of lines, it can take you to most major attractions and neighborhoods.

Buses: The city also has a comprehensive bus network that covers almost every corner of Sao Paulo. Buses are affordable and a great way to explore different areas of the city.

Taxis and Rideshares: Taxis and rideshare services like Uber and 99 are widely available in Sao Paulo. They offer a convenient option, especially for late-night or longer trips.

Walking: Many areas of Sao Paulo are pedestrian-friendly, making walking a great option for shorter distances. Plus, you never know what hidden gems you might discover along the way!
So, whether you're exploring the vibrant streets of downtown or venturing out to discover the city's diverse neighborhoods, Sao Paulo offers various transportation options to make your journey smooth and enjoyable.
Public Transportation in Sao Paulo
Getting around Sao Paulo can be a bit challenging, but with a little bit of knowledge about the city's public transportation system, you'll be able to navigate the bustling streets with ease.
Metro system in Sao Paulo
The metro system in Sao Paulo is one of the most efficient ways to travel around the city. With six different metro lines, you can reach almost any destination in Sao Paulo. The metro operates from 4:40 am to midnight and offers a safe and reliable mode of transportation. The frequency of the trains may vary depending on the time of day, but during peak hours, the trains run every few minutes. The fares are affordable, and you can use a reloadable card or buy a single journey ticket.
Bus system and routes in Sao Paulo
The bus system in Sao Paulo is extensive, with numerous routes covering every corner of the city. Buses operate from early morning until late at night, and some routes even run 24 hours a day. The bus fleet is quite modern and offers air-conditioned comfort. To find the right bus for your destination, you can use online route planners or consult the bus schedules available at bus stops. It's important to note that traffic congestion can affect bus travel times, especially during peak hours.
Overall, using public transportation in Sao Paulo is a cost-effective and convenient way to get around the city. Just remember to plan your journeys ahead of time, be aware of the schedules, and be prepared for some rush hour crowds. With these tips in mind, you'll be able to explore all the incredible attractions Sao Paulo has to offer.
Getting Around by Taxi
Taxi services in Sao Paulo
If you're visiting Sao Paulo and need a convenient way to get around the city, taxis are a popular transportation option. Sao Paulo has a well-established taxi service that offers reliable and efficient transportation for both tourists and locals alike. There are several reputable taxi companies in the city, such as Uber, 99, and Easy Taxi, that provide convenient and safe rides.
Tips for taking a taxi in Sao Paulo
Use a trusted taxi service: Stick to well-known taxi service providers like Uber, 99, and Easy Taxi to ensure a reliable and safe ride experience.

Download the taxi apps: Many taxi services in Sao Paulo have their own dedicated apps. Downloading these apps will allow you to easily request a taxi, track the driver's location, and even pay for the ride electronically.

Be aware of the taxi's license plate: Before entering a taxi, make sure to note down the license plate number for your own safety.

Communicate your destination: Ensure that the taxi driver understands exactly where you want to go before starting the journey. It's always a good idea to have the address written down or use GPS for clear directions.

Cash or card: Most taxi services in Sao Paulo accept both cash and card payments, so make sure to carry some local currency or have a credit card on hand.

Be cautious at night: Like in any big city, it's advisable to be cautious when taking taxis at night. Stick to well-lit areas and choose reputable taxi services to ensure your safety.
Taking a taxi in Sao Paulo is a convenient and reliable way to navigate the city. By following these tips, you can have a smooth and enjoyable taxi experience throughout your stay in Sao Paulo.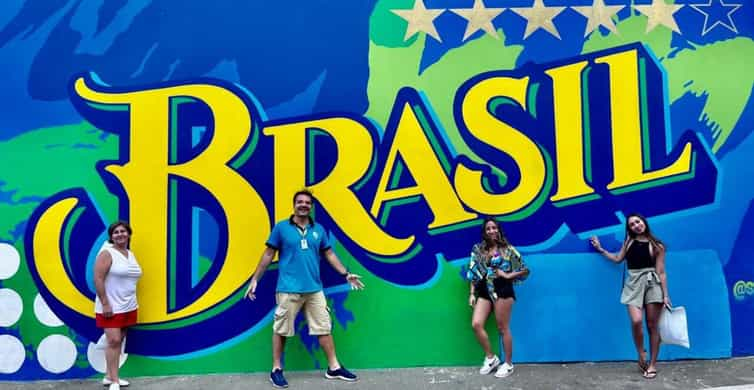 Introduction
If you're planning a trip to Sao Paulo, you might be wondering how to navigate the bustling streets of this vibrant city. Fortunately, there are several ride-sharing services available that can make getting around much easier and more convenient.
Popular ride-sharing apps in Sao Paulo
When it comes to ride-sharing apps in Sao Paulo, there are a few main options that you can choose from:
Uber: As one of the most popular ride-sharing services worldwide, Uber is widely available in Sao Paulo. You can easily request a ride through the app and track your driver's arrival time.

99: Another popular ride-sharing app in Sao Paulo is 99. It offers a range of options, including 99POP, which provides private cars, and 99TAXI, which offers traditional taxi services.

Cabify: Cabify is another ride-sharing app that operates in Sao Paulo. It offers a variety of vehicle options, including standard cars, executive cars, and larger vehicles for groups.
Using ride-sharing services in Sao Paulo
Using ride-sharing services in Sao Paulo is simple and straightforward. Here are a few tips to keep in mind:
Download the app: Before your trip, make sure to download the ride-sharing app of your choice and set up an account.

Request a ride: Open the app, enter your destination, and request a ride. The app will provide you with an estimated arrival time for your driver.

Track your driver: Once your ride request is accepted, you can track your driver's location in real-time through the app. This will help you plan your pick-up.

Payment: Most ride-sharing services in Sao Paulo allow you to pay directly through the app, so there's no need for cash. You can also rate your driver and provide feedback on your experience.
With these ride-sharing services available in Sao Paulo, navigating the city becomes much more convenient. So sit back, relax, and enjoy exploring all that Sao Paulo has to offer.
Renting a Car in Sao Paulo
Car rental companies in Sao Paulo
If you are planning to explore Sao Paulo at your own pace, renting a car can be a convenient option. There are several car rental companies to choose from in the city. Some of the popular ones include Avis, Hertz, Budget, and Europcar. It is advisable to book your car in advance to secure the best rates and availability.
Tips for renting a car in Sao Paulo
Driving License: Ensure that you have a valid international driving license or a Portuguese translation of your license, as this is required by law.

Traffic: Sao Paulo is known for its heavy traffic, especially during rush hours. Be prepared for congestion and plan your routes accordingly.

Parking: Parking spaces can be limited in the city center. Look for secure parking lots or garages to avoid any inconvenience or potential theft.

GPS Navigation: Consider renting a car with a GPS navigation system or use a mobile app for navigation. Sao Paulo is a large city with many streets and having a reliable navigation system can make your journey easier.

Tolls: Keep some cash on hand for tolls on highways. Most toll booths accept cash, but some also have electronic payment options.

Local Laws: Familiarize yourself with local driving laws, such as speed limits and traffic rules. Follow the rules to ensure a safe and stress-free journey.
Renting a car in Sao Paulo can provide you with the flexibility to explore the city and its surroundings at your own pace. Just remember to plan ahead, drive safely, and enjoy the vibrant and bustling city of Sao Paulo.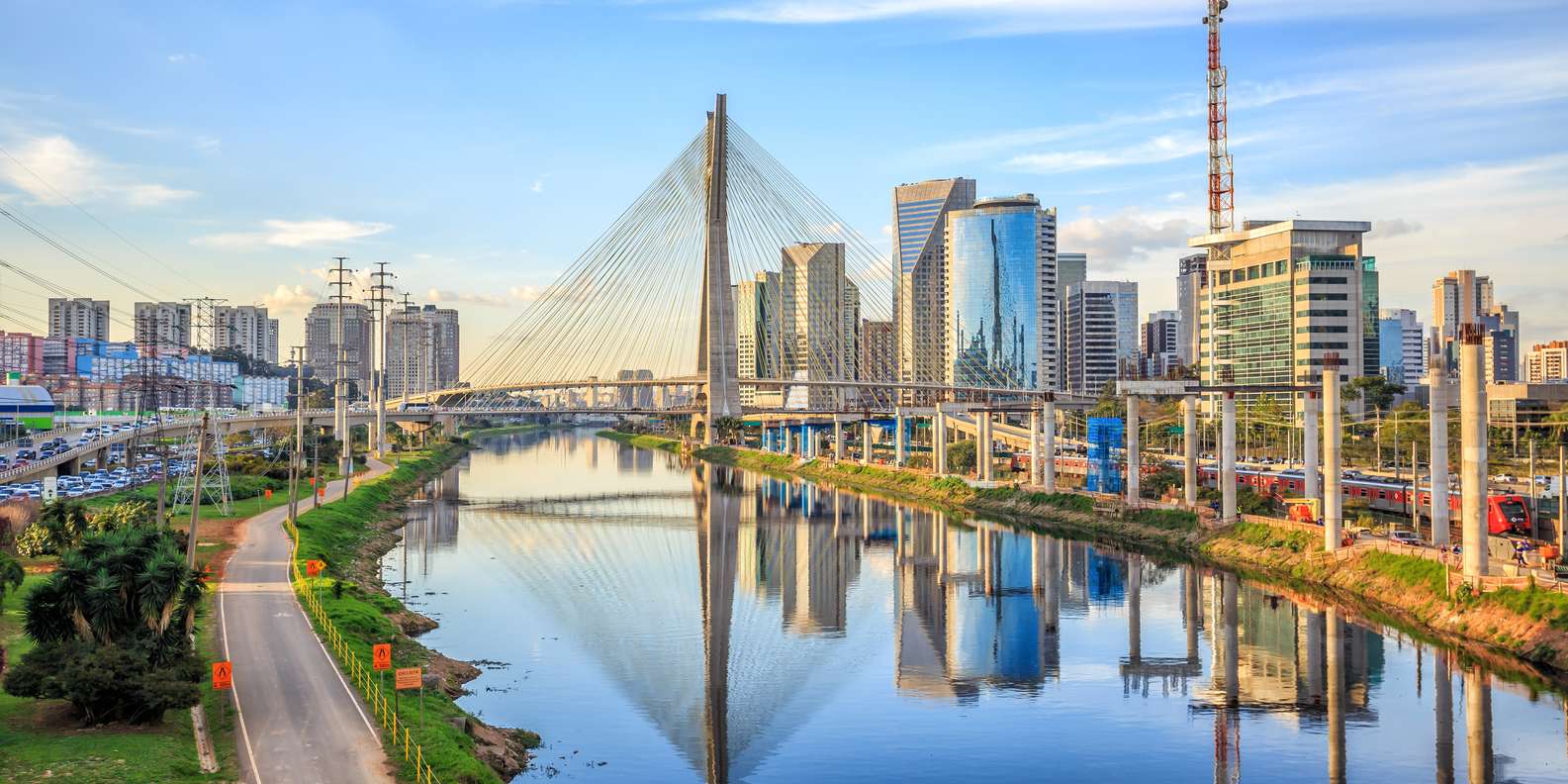 Navigating Sao Paulo on Foot
Sao Paulo is a vibrant city with a rich cultural heritage and bustling urban landscape. As a visitor, exploring the city on foot can be a rewarding and immersive experience. Here are some tips on how to get around Sao Paulo on foot.
Walking tours in Sao Paulo
One of the best ways to discover the city is by joining a walking tour. Sao Paulo offers a variety of guided tours that take you through its iconic landmarks, historical neighborhoods, and vibrant street art scenes. These tours provide you with a local perspective, interesting anecdotes, and a deeper understanding of the city's culture. Some popular walking tours include the Old Town Walking Tour, the Street Art Tour, and the Food Tasting Tour.
Exploring neighborhoods in Sao Paulo on foot
Sao Paulo is a city of diverse neighborhoods, each with its own unique character and charm. Exploring these neighborhoods on foot allows you to soak in the atmosphere, discover hidden gems, and interact with locals. Some neighborhoods worth exploring include Vila Madalena, known for its vibrant nightlife and art scene, Jardins, famous for its luxury shopping and upscale restaurants, and Liberdade, the city's vibrant Japanese district.
When walking around Sao Paulo, it's important to stay aware of your surroundings and take necessary precautions. Be mindful of traffic, use pedestrian crossings, and avoid walking alone late at night. Take breaks often, stay hydrated, and wear comfortable shoes as you navigate the city's bustling streets.
Exploring Sao Paulo on foot not only allows you to discover the city at your own pace but also gives you an opportunity to experience its vibrant energy and immerse yourself in its culture. So, put on your walking shoes and start exploring the enchanting streets of Sao Paulo!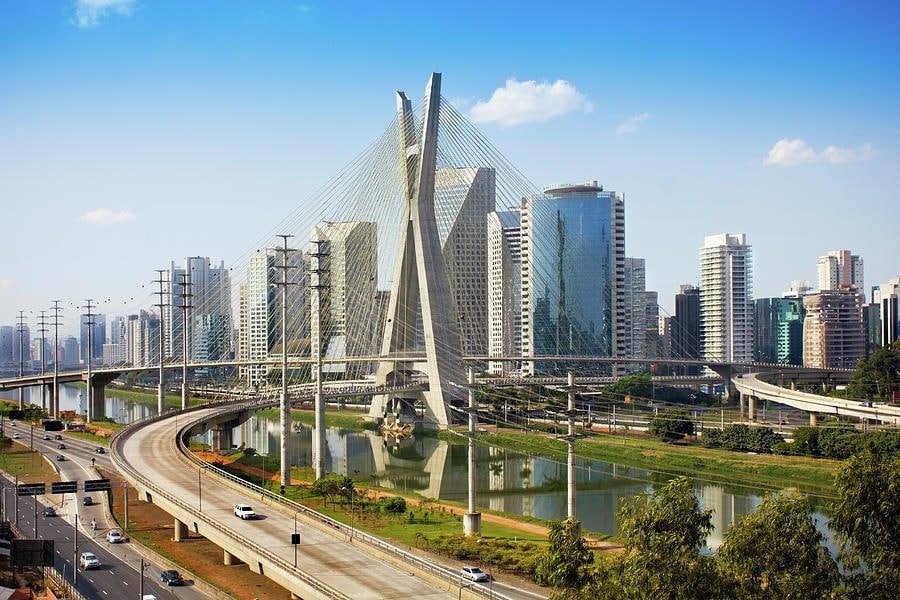 Conclusion
In conclusion, getting around Sao Paulo can be an overwhelming task, but with the right information and precautions, you can navigate the city efficiently and safely. Remember to consider the various transportation options available to you, such as the metro, buses, taxis, and rideshare services like Uber or 99. Each option has its own advantages and limitations, so choose what works best for your needs and budget.
Summary of transportation options in Sao Paulo
Sao Paulo offers a range of transportation options for getting around the city. The metro is a convenient and reliable way to travel, with multiple lines connecting different parts of the city. Buses are also widely available and offer extensive coverage. Taxis and rideshare services are another option, providing flexibility and convenience, especially for longer distances or late-night travel.
Safety tips for getting around Sao Paulo
When navigating Sao Paulo, it's important to prioritize your safety. Here are some tips to keep in mind:
 
Be cautious with your belongings: Keep an eye on your belongings at all times, especially in crowded areas or public transportation.

 

Use official taxis or reputable rideshare services: Stick to recognized taxi companies or well-known rideshare platforms to ensure a safe and reliable journey.

 

Avoid displaying valuable items: Keep your electronics, jewelry, and other valuable items hidden to minimize the risk of theft.

 

Stay informed about areas to avoid: Stay updated on current safety advisories and avoid areas with a higher risk of crime.

 

Plan your routes in advance: Familiarize yourself with the city and plan your routes ahead of time to minimize getting lost or ending up in unsafe areas.
By following these tips and being aware of your surroundings, you can have a safe and enjoyable experience while getting around Sao Paulo.
Some of the links provided are affiliate links that I earn a commission for, on any purchases made, at no extra cost to you. This helps me immensely to continue to do what I love.
I am a participant in the affiliate programs including CJ, AWIN and Amazon Services LLC Associates Program. Affiliate programs are designed to provide a means for creators and publishers to earn fees by linking to merchant websites. Thank you 🙏
Traveling can be stressful, but having the right gear can make all the difference. One essential item for any traveler is a carry-on travel suitcase…