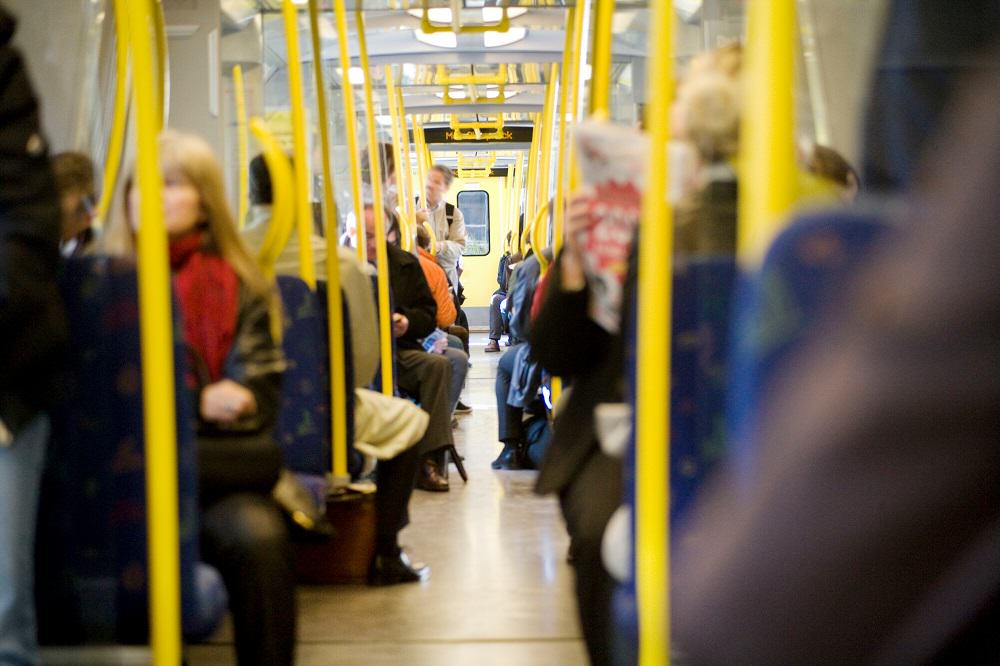 Public Transportation
Stockholm's efficient metro system
When it comes to getting around Stockholm, the city's efficient metro system is your best friend. Known as the Tunnelbana, the metro network is extensive and covers most parts of the city. With clean and modern trains running frequently, you can easily navigate through Stockholm and reach your destination in no time. The metro runs from early morning until around 1 am, which is perfect whether you're heading to work in the morning or enjoying the vibrant nightlife the city has to offer.
Buses and trams
In addition to the metro, Stockholm also has an extensive bus and tram network that covers both the city center and the surrounding suburbs. Buses and trams are a great option for exploring areas that may not be directly reachable by the metro. They operate throughout the day and even during the night, ensuring that you can easily get around no matter what time it is. With regular schedules and clear route maps, navigating the bus and tram system is a breeze. Just make sure to have a valid ticket before boarding.
Ferries and boats
Another unique and enjoyable way to get around Stockholm is by taking advantage of the city's ferry and boat services. With Stockholm spread out across 14 islands, these services allow you to travel between different parts of the city while enjoying the scenic views of the archipelago. The ferries and boats are not only practical but also provide a memorable experience. Whether you're visiting famous attractions like Djurgården or simply exploring the beautiful waterfront, hopping on a ferry or boat is a delightful way to see Stockholm from a different perspective.
No matter which mode of public transportation you choose in Stockholm, it's important to get an SL Access card or ticket. This card can be loaded with different types of tickets depending on your travel needs. It's easy to use and can be conveniently topped up online or at any SL Center. Remember to always have a valid ticket or card when using public transportation to avoid any fines.
In conclusion, Stockholm's public transportation options make getting around the city a breeze. From the efficient metro system to buses, trams, ferries, and boats, there are plenty of convenient and enjoyable ways to explore all that Stockholm has to offer. So hop on board, sit back, and get ready to discover the beauty of the Swedish capital.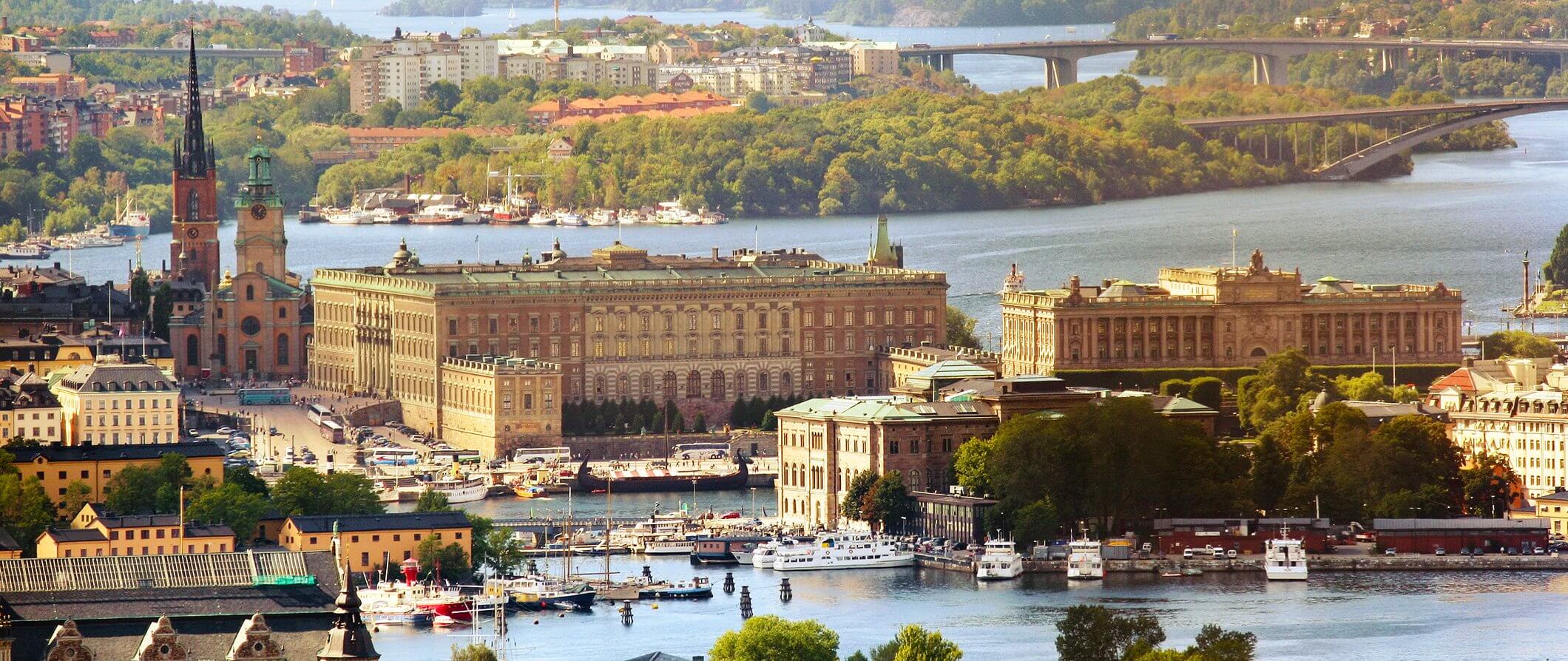 Cycling in Stockholm
Exploring the city on two wheels
If you're looking for a fun and eco-friendly way to get around Stockholm, why not hop on a bike? Cycling is not only a great way to explore the city, but it also provides a healthy and enjoyable way to travel from one place to another.
Bike rentals and bike-friendly routes
Stockholm offers a wide range of bike rental options, making it easy for tourists and locals alike to enjoy the city on two wheels. There are several bike rental shops scattered throughout the city where you can rent a bike for a few hours or even a whole day. Some popular rental services include Stockholm City Bikes and Rent a Bike Stockholm. These rental shops provide well-maintained bikes and safety equipment to ensure a smooth and enjoyable ride.
Once you have your bike, you can explore the city using its extensive network of bike-friendly routes. Stockholm is known for its well-developed cycling infrastructure, with dedicated bike lanes and paths that connect various neighborhoods and attractions. Some notable bike routes include Djurgården, a scenic island with beautiful parks and museums, and the shoreline path along the City Hall, offering breathtaking views of the waterfront.
Tips for cycling safety in Stockholm
Before you hit the road, it's essential to prioritize your safety. Here are some tips to keep in mind:
Wear a helmet: Protect your head by wearing a helmet, even if it's not mandatory. It's always better to be safe than sorry.

Follow traffic rules: Observe traffic signals and signs, and ride in the same direction as the cars. Treat your bike like any other vehicle on the road.

Be visible: Wear bright or reflective clothing and use lights on your bike, especially when riding at night. This will make you more visible to other road users.

Stay alert: Keep an eye out for pedestrians, other cyclists, and cars. Be aware of your surroundings and anticipate potential hazards.

Lock your bike securely: Make sure to use a sturdy lock when parking your bike to prevent theft. Lock it to a designated bike rack if available.
With these tips and the bike-friendly infrastructure in Stockholm, you can enjoy a smooth and safe cycling experience while exploring the city.
Remember, cycling is not only a convenient mode of transportation but also a wonderful way to discover hidden corners and soak in the beauty of Stockholm. So hop on a bike, explore the city, and make unforgettable memories along the way!
Walking and Exploring on Foot
Stockholm, the capital city of Sweden, is a beautiful destination that offers a wealth of attractions and activities to explore. One of the best ways to get around and truly experience the city is by walking. So lace up your comfortable shoes, and let's discover Stockholm on foot!
Must-see sights in Stockholm
Stockholm has a rich history and is home to numerous iconic attractions that you shouldn't miss. Some of the must-see sights include:
The Royal Palace: This magnificent palace is the official residence of the Swedish monarch and offers stunning architecture and royal treasures.

Gamla Stan (Old Town): Explore the charming alleys and historic buildings of Gamla Stan, the old town of Stockholm. Don't forget to visit Stortorget, the main square, and the Nobel Museum.

Vasa Museum: Discover the warship Vasa, which sank on its maiden voyage in 1628 and was salvaged almost intact centuries later. The Vasa Museum is a fascinating maritime museum that showcases this incredible piece of history.
Self-guided walking tours
If you prefer to explore at your own pace, there are several self-guided walking tours available in Stockholm. These tours allow you to immerse yourself in the local culture and history. Some popular self-guided walking tours include:
City Center Tour: This tour takes you through the heart of Stockholm, allowing you to discover landmarks such as the City Hall, the scenic waterfront, and trendy shopping areas like Drottninggatan.

Södermalm Tour: Explore the hip and artistic district of Södermalm, known for its trendy boutiques, cafes, and panoramic viewpoints. Don't miss the Mosebacke Terrace for breathtaking views of the city.
Exploring Stockholm's neighborhoods
Stockholm is made up of various neighborhoods, each with its own unique character and charm. Here are a few neighborhoods worth exploring on foot:
Östermalm: This affluent neighborhood is known for its upscale shopping, elegant architecture, and beautiful parks. Take a stroll down Strandvägen, a tree-lined boulevard with stunning waterfront views.

Vasastan: Located north of the city center, Vasastan offers a laid-back atmosphere with cozy coffee shops, indie boutiques, and beautiful residential areas. Walk along the charming street of Rörstrandsgatan and enjoy the relaxed ambiance.
Remember to wear comfortable shoes, dress appropriately for the weather, and bring a map or use a navigation app to help you navigate around the city. Stockholm's pedestrian-friendly streets and beautiful sights make it a great city to explore on foot.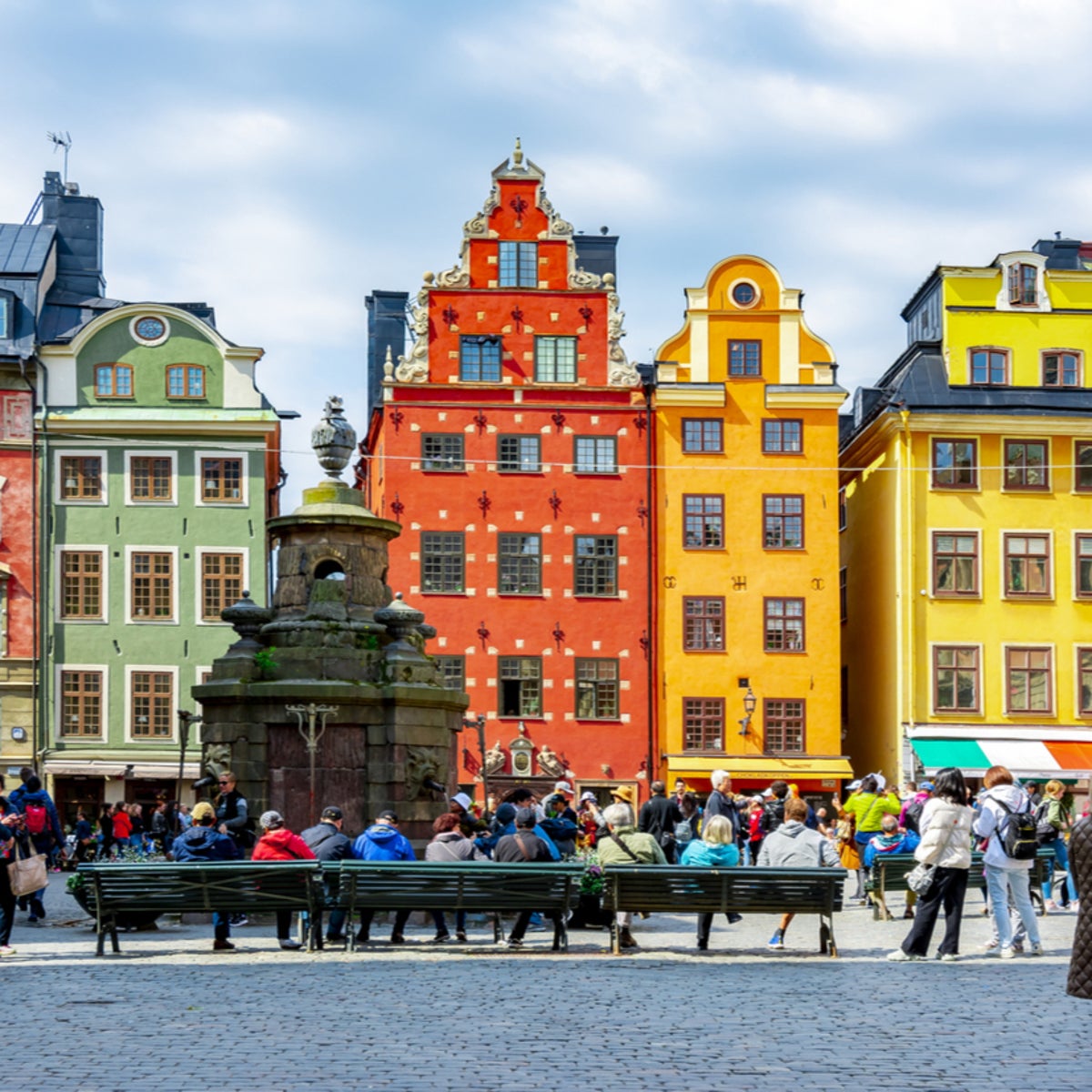 Conclusion
Navigating the vibrant city of Stockholm can be a breeze if you use these tips and recommended apps. From efficient public transportation systems to convenient bike rentals and helpful navigation apps, getting around the city has never been easier. Remember to plan your journeys, take advantage of off-peak hours, and explore the city's unique neighborhoods on foot. And for any questions or concerns about transportation in Stockholm, refer to the FAQ section. Enjoy your time exploring this beautiful city!
Tips for getting around Stockholm efficiently
Use Public Transportation: Stockholm's public transportation system is extensive and reliable, consisting of buses, trams, trains, and underground metros. Purchase an SL Access Card and load it with a travelcard for unlimited rides within a specified time period.

Plan your Journeys: Utilize the SL Journey Planner app or website to map out your route in advance. It will provide you with the best options and transfer points between different modes of transportation.

Travel Off-Peak: Avoid rush hour if possible to not only experience a more relaxed commute but also potentially save on fares. Peak hours are generally between 7:00 am to 9:00 am and 4:00 pm to 6:00 pm.

Explore on Foot: Stockholm is a picturesque city, so consider exploring its many charming streets and neighborhoods on foot. Many popular attractions are within walking distance of each other and you may stumble upon hidden gems along the way.

Rent a Bike: Stockholm has an extensive network of bike lanes and rental services, such as City Bikes and Donkey Republic. Cycling is a popular and eco-friendly way to get around the city, offering flexibility and the chance to enjoy the beautiful scenery.
Recommended apps for navigation in the city
SL Journey Planner: This app provides real-time travel information, including route planning, departure times, and any disruptions on the public transportation network.

Citymapper: Citymapper is a comprehensive navigation app that covers various modes of transportation, including public transport, cycling, and walking. It offers detailed directions, estimated travel times, and even suggested arrival platforms.

Google Maps: Known worldwide for its mapping capabilities, Google Maps is a reliable option for navigating Stockholm. It provides step-by-step directions for multiple transportation modes, real-time traffic updates, and estimated travel times.
Frequently Asked Questions about transportation in Stockholm
Q: Are taxis readily available in Stockholm?
A: Yes, taxis are readily available in Stockholm, but they can be quite expensive. It's recommended to use them for shorter trips or when you have heavy luggage.
Q: Is the Stockholm Pass worth it for transportation?
A: The Stockholm Pass includes unlimited access to public transportation, as well as free entry to many attractions. If you plan on visiting multiple attractions and using public transportation extensively, it can be a cost-effective option.
Q: Can I use contactless payment methods for public transportation in Stockholm?A: Yes, you can use contactless payment methods, such as credit or debit cards, and mobile payment apps like Apple Pay and Google Pay, for public transportation in Stockholm.
Q: Are there any special transportation cards for tourists?A: Yes, there are tourist cards like the Stockholm Pass and the SL Access Card loaded with travelcards that offer unlimited travel within a specified time frame. These cards can be a convenient option for tourists.
Some of the links provided are affiliate links that I earn a commission for, on any purchases made, at no extra cost to you. This helps me immensely to continue to do what I love.
I am a participant in the affiliate programs including CJ, AWIN and Amazon Services LLC Associates Program. Affiliate programs are designed to provide a means for creators and publishers to earn fees by linking to merchant websites. Thank you 🙏
Traveling can be stressful, but having the right gear can make all the difference. One essential item for any traveler is a carry-on travel suitcase…