Getting to Tijuana
Flying to Tijuana
If you're planning to visit Tijuana, flying is a convenient option. Tijuana has its own international airport, the Tijuana International Airport (TIJ), which is well-connected to major cities in the United States and Mexico. Many airlines offer direct flights to Tijuana, making it easily accessible for travelers.
Driving to Tijuana
Driving to Tijuana is another popular option, especially if you're coming from southern California. The city is conveniently located near the US-Mexico border, and there are several border crossings where you can enter Tijuana. Just make sure to have the necessary travel documents, such as a valid passport or enhanced driver's license, as well as Mexican auto insurance if you're driving your own vehicle.
Taking the Bus to Tijuana
If you prefer public transportation, taking a bus to Tijuana is a reliable and cost-effective choice. There are several bus companies that operate routes to Tijuana from various cities in the United States and Mexico. The main bus station in Tijuana is the Central de Autobuses de Tijuana, located near the city center. From there, you can easily explore the city or transfer to other destinations in Mexico.
No matter how you choose to get to Tijuana, it's important to plan your trip in advance and ensure you have the necessary travel documents. By doing so, you can have a smooth and enjoyable journey to this vibrant border city.
Getting Around Tijuana
Public Transportation Options in Tijuana
If you're looking for an affordable and convenient way to navigate through Tijuana, public transportation is a great option. The city offers several public transportation options that can take you to various destinations.
Buses: Tijuana has an extensive bus network with different routes covering the entire city. These buses are an excellent choice for getting around and exploring the local attractions. The fares are affordable, and you can easily find bus stops throughout the city.

Trolley System: Tijuana also has a trolley system called El Ruta Troncal, which operates along a fixed route. This system is efficient and can take you to popular destinations such as Zona Centro, Zona Rio, and the border crossing. The trolley system is a convenient option for both residents and tourists.
Taxis and Ride-sharing Apps in Tijuana
If you prefer more flexibility and convenience, taxis and ride-sharing apps are readily available in Tijuana. These options allow you to travel directly to your desired location without the hassle of waiting for public transportation.
Taxis: Taxis are widely available in Tijuana, and you can easily find them at designated taxi stands or hail them on the street. It's important to negotiate the fare before getting into the taxi or ensure they use the meter to avoid any misunderstandings.

Ride-sharing apps: Tijuana also has popular ride-sharing apps such as Uber and Didi, which offer a convenient and reliable way to get around the city. You can simply request a ride through the app, and a driver will pick you up at your location.
Walking and Biking in Tijuana
For shorter distances and exploring the city at your own pace, walking and biking are great options in Tijuana.
Walking: Tijuana's city center is compact and easily walkable. You can stroll through the vibrant streets, visit local shops, and enjoy the city's vibrant atmosphere. Just be cautious with traffic and follow pedestrian rules.

Biking: Tijuana is becoming more bike-friendly, with dedicated bike lanes and rental services available. Renting a bike allows you to explore the city at a leisurely pace and discover hidden gems off the beaten path.
No matter which mode of transportation you choose, Tijuana offers various options to suit your needs and preferences. Whether it's public transportation, taxis, ride-sharing apps, walking, or biking, navigating through Tijuana can be an enjoyable experience.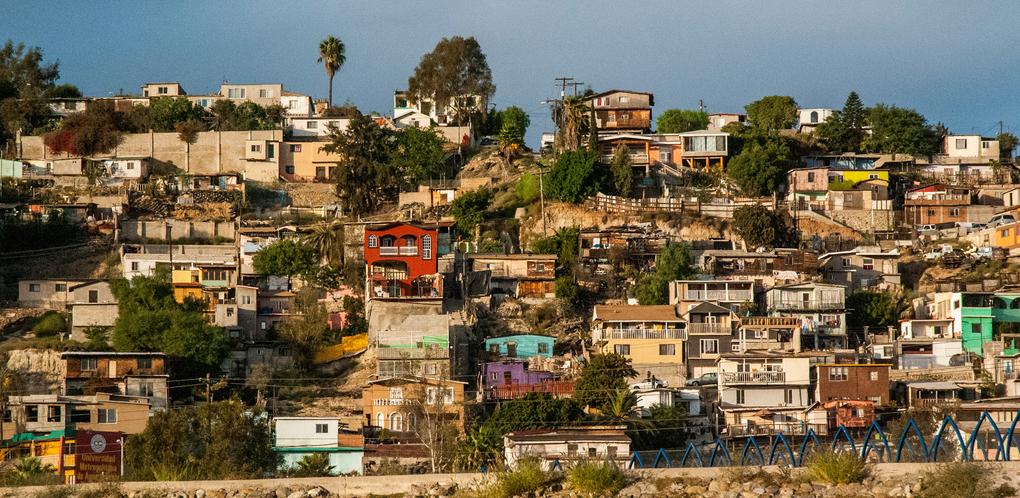 Exploring Tijuana Attractions
Experience the Cultural Heritage of Tijuana
When visiting Tijuana, immerse yourself in its rich cultural heritage. Start by visiting the historic center, known as the Zona Centro, where you can explore architectural gems like the Tijuana Cultural Center and the Jai Alai Fronton Palace. Don't miss the opportunity to learn about Mexican history and art at the impressive museums, such as the Museo de las Californias and the Museo El Trompo. Experience the vibrant street art scene by taking a stroll through the Pasaje Rodriguez, where colorful murals decorate the walls. And for a taste of local tradition, catch a live mariachi performance in one of the city's plazas.
Discover Gastronomic Delights in Tijuana
Tijuana is a paradise for food lovers, offering a wide range of culinary delights. Indulge in the city's famous street food, such as tacos, quesadillas, and mouthwatering seafood dishes. Take a food tour to sample the best of Tijuana's diverse cuisine, including the popular Baja Med fusion cuisine that combines Mexican, Mediterranean, and Asian flavors. Don't forget to try the locally crafted beers, as Tijuana is home to a thriving craft beer scene. From trendy gastropubs to traditional taquerías, Tijuana has something to satisfy every craving.
Shopping and Entertainment in Tijuana
Tijuana is a shopper's paradise, offering a variety of shopping options to suit different tastes. Browse the bustling local markets, such as the Mercado Hidalgo, where you can find fresh produce, traditional crafts, and souvenirs. Explore the upscale shopping malls like Plaza Rio and Galerias Hipodromo, where you'll find international brands and designer boutiques. For entertainment, catch a lively performance at the Tijuana Cultural Center or enjoy the vibrant nightlife scene in the Zona Centro, where you'll find bars, clubs, and live music venues.
Plan your visit to Tijuana and embrace the city's cultural heritage, gastronomic delights, and exciting shopping and entertainment options. Whether you're a history enthusiast, a foodie, or a shopaholic, Tijuana has something for everyone to enjoy.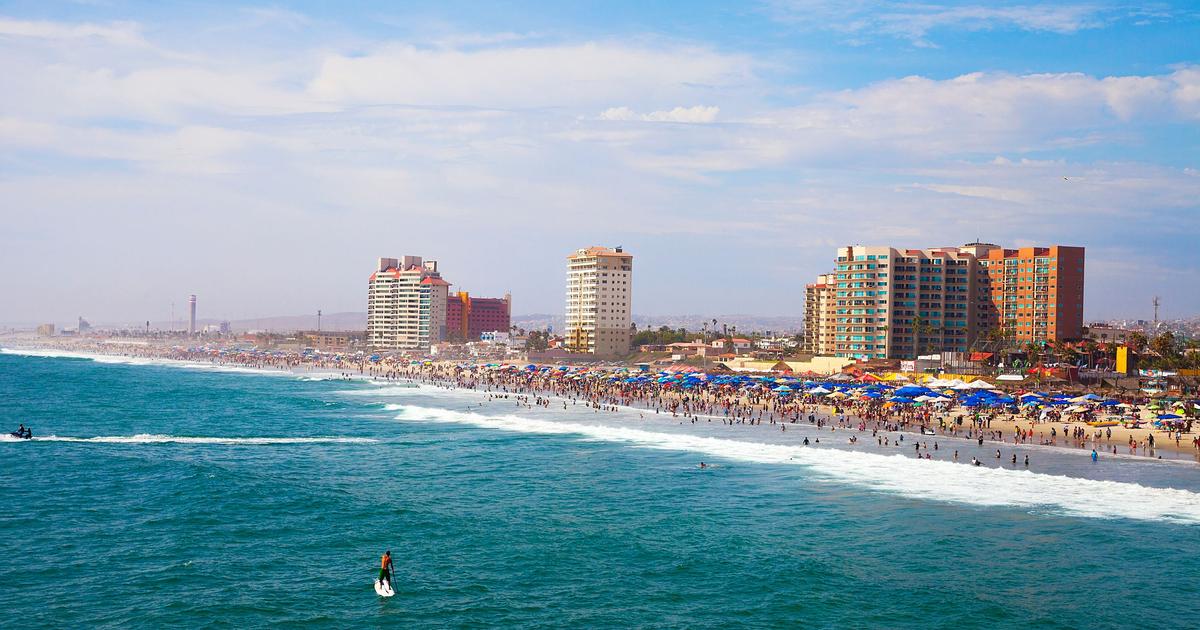 Day Trips from Tijuana
Visiting Rosarito Beach
Planning a day trip from Tijuana? Rosarito Beach is a popular destination located just 20 miles south of Tijuana. Known for its beautiful sandy beaches and vibrant nightlife, Rosarito Beach offers a perfect getaway for a day of relaxation and fun.
Take a stroll along the boardwalk, indulge in some mouthwatering seafood at one of the beachfront restaurants, or simply unwind on the pristine shores. If you're feeling adventurous, you can also try out some water activities such as surfing, jet skiing, or horseback riding.
Exploring Valle de Guadalupe Wine Region
If you're a wine lover, a visit to the Valle de Guadalupe wine region is a must. Located about an hour and a half east of Tijuana, this picturesque valley is home to over 100 wineries and vineyards. Here, you can take guided tours, sample a variety of wines, and even dine at some of the top-notch restaurants overlooking the scenic vineyards.
Don't forget to visit some of the local artisanal cheese and olive oil producers as well. Valle de Guadalupe offers a unique and enriching experience for wine enthusiasts and nature lovers alike.
Excursions to Tecate
If you're looking for a charming town with a rich history, Tecate is the place to go. Located about an hour east of Tijuana, Tecate offers a glimpse into the authentic Mexican culture. Visit the iconic Tecate Brewery, where you can take a tour and sample their renowned beers. Explore the historic downtown area, where you'll find colorful murals, quaint shops, and local eateries serving delicious regional cuisine.
Whether you're interested in relaxing on the beach, indulging in wine tasting, or exploring a historic town, Tijuana offers a range of exciting day trip options for every traveler. So, grab your sunscreen, camera, and sense of adventure, and get ready to explore the beauty and charm of Tijuana and its surrounding areas.
Essential Tijuana Travel Tips
Currency and Money Exchange in Tijuana
When traveling to Tijuana, it is important to be aware of the local currency and money exchange options. The official currency in Tijuana is the Mexican Peso (MXN), so it is advisable to have some pesos on hand for smaller purchases and transactions. While some establishments may accept US dollars, it is always better to have pesos for a hassle-free experience.
There are several currency exchange offices in Tijuana where you can exchange your money, as well as banks and ATMs. It is recommended to compare exchange rates and fees before making any transactions. It is also wise to inform your bank or credit card company about your travel plans to avoid any issues with your cards while in Tijuana.
Language and Communication in Tijuana
While Spanish is the official language in Tijuana, you will find that many locals also speak English, especially in tourist areas. However, it can be helpful to learn some basic Spanish phrases to enhance your interactions with locals and navigate the city more easily. Simple phrases like "hello," "thank you," and "excuse me" can go a long way in showing respect and building connections with the locals.
It is also worth noting that Tijuana is a popular destination for medical tourism, attracting many visitors from the United States and other countries. As a result, you may encounter bilingual medical professionals and staff at hospitals and clinics.
Local Customs and Etiquette in Tijuana
To ensure a pleasant visit to Tijuana, it is important to be aware of local customs and etiquette. Here are a few tips:
Greeting etiquette: When meeting someone, a handshake is the most common form of greeting. Mexicans typically greet with a firm handshake and a warm smile.

Dining etiquette: If invited to a local's home for a meal, it is customary to bring a small gift for the host, such as a bottle of wine or a souvenir from your home country. It is also polite to wait for the host to begin eating before you start.

Tipping: In restaurants and bars, it is customary to leave a tip of around 10-15% of the total bill. Tipping hotel staff, taxi drivers, and tour guides is also appreciated.
By being aware of these travel tips, you can navigate Tijuana with ease and have a more enjoyable experience exploring the vibrant city.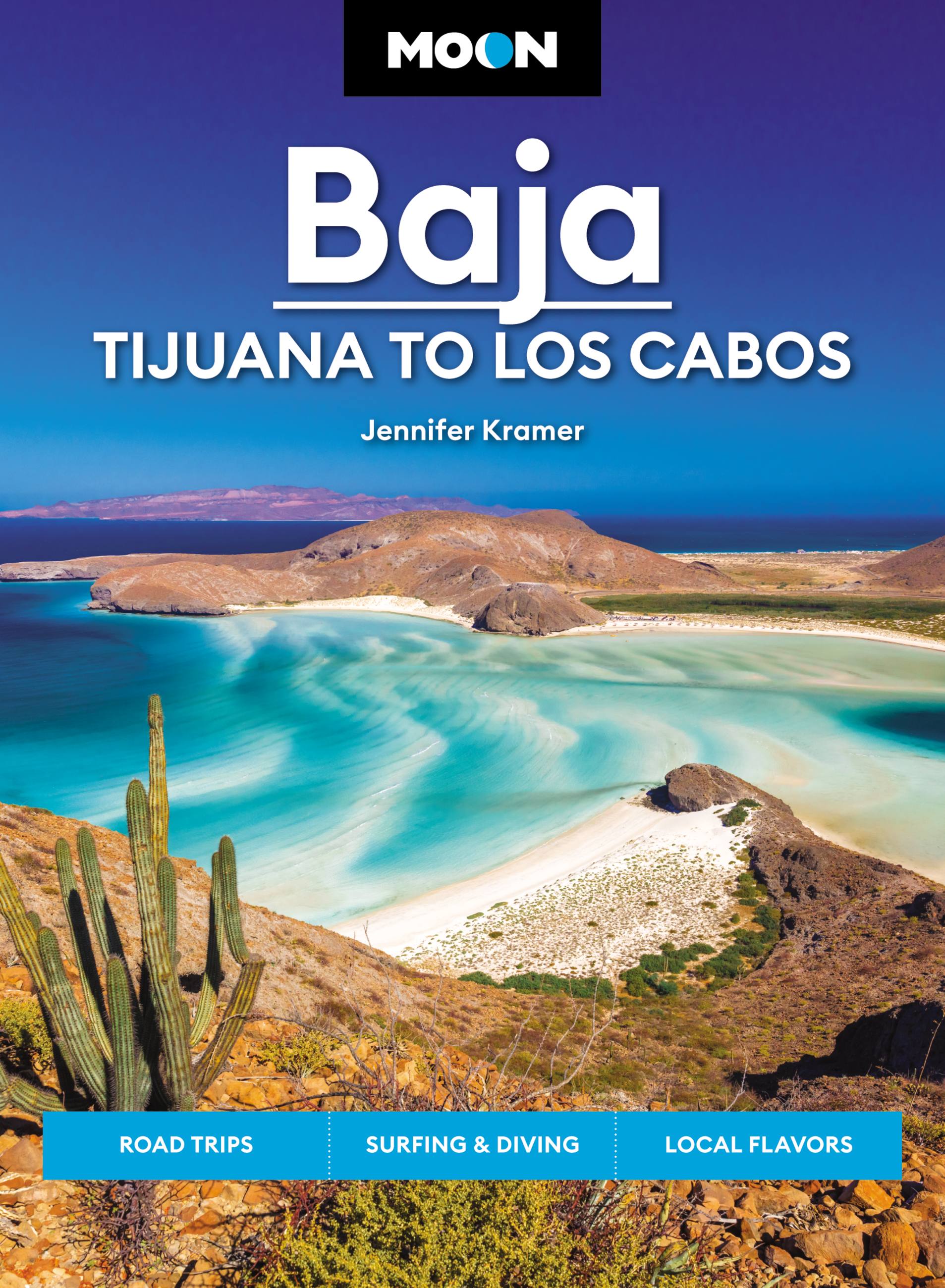 Conclusion
You've now learned some valuable tips and information about navigating Tijuana like a pro. By following these suggestions, you can make the most of your visit and have a memorable experience in this vibrant city. Remember to prioritize safety, be respectful of the local culture, and explore all that Tijuana has to offer.
Summary of Tijuana Travel Guide
Tijuana is a popular tourist destination known for its vibrant culture, delicious cuisine, and lively nightlife.
When crossing the border, make sure to have the necessary travel documents and be prepared for long wait times.
Explore the Avenida Revolucion, Tijuana's main strip, for shopping, dining, and entertainment options.
Don't miss out on trying authentic Mexican street food, such as tacos and tamales.
Visit the Tijuana Cultural Center to learn about the city's history and art.
Take a stroll through the Pasaje Rodriguez, a bustling alleyway filled with unique shops and street art.
Recommended Resources for Tijuana Travelers
Tijuana Tourism website: Visit the official website for Tijuana tourism to find more information about attractions, events, and accommodations.
Local tour guides: Consider hiring a local tour guide who can provide in-depth knowledge about the city and help navigate language barriers.
Online travel forums: Join online travel forums to connect with other travelers who have visited Tijuana and get recommendations and tips.
Frequently Asked Questions about Tijuana Travel
Is Tijuana safe for tourists? Like any other city, it's important to exercise caution and be aware of your surroundings, especially at night. Stick to well-populated areas and avoid displaying valuables.
What currency is accepted in Tijuana? The official currency is the Mexican Peso, but many places also accept US dollars. It's advisable to carry some cash in the local currency for smaller establishments.
Can I drink the tap water in Tijuana? It is recommended to drink bottled or filtered water to avoid any potential health issues.
Remember, traveling to Tijuana can be an exciting adventure. Just keep these tips in mind, use common sense, and embrace the vibrant atmosphere of this amazing city. Enjoy your trip!
Some of the links provided are affiliate links that I earn a commission for, on any purchases made, at no extra cost to you. This helps me immensely to continue to do what I love.
I am a participant in the affiliate programs including CJ, AWIN and Amazon Services LLC Associates Program. Affiliate programs are designed to provide a means for creators and publishers to earn fees by linking to merchant websites. Thank you 🙏
Stress Free Travel Packing Are you planning your next big adventure? Whether you're heading off on a tropical vacation or a business trip, one thing…