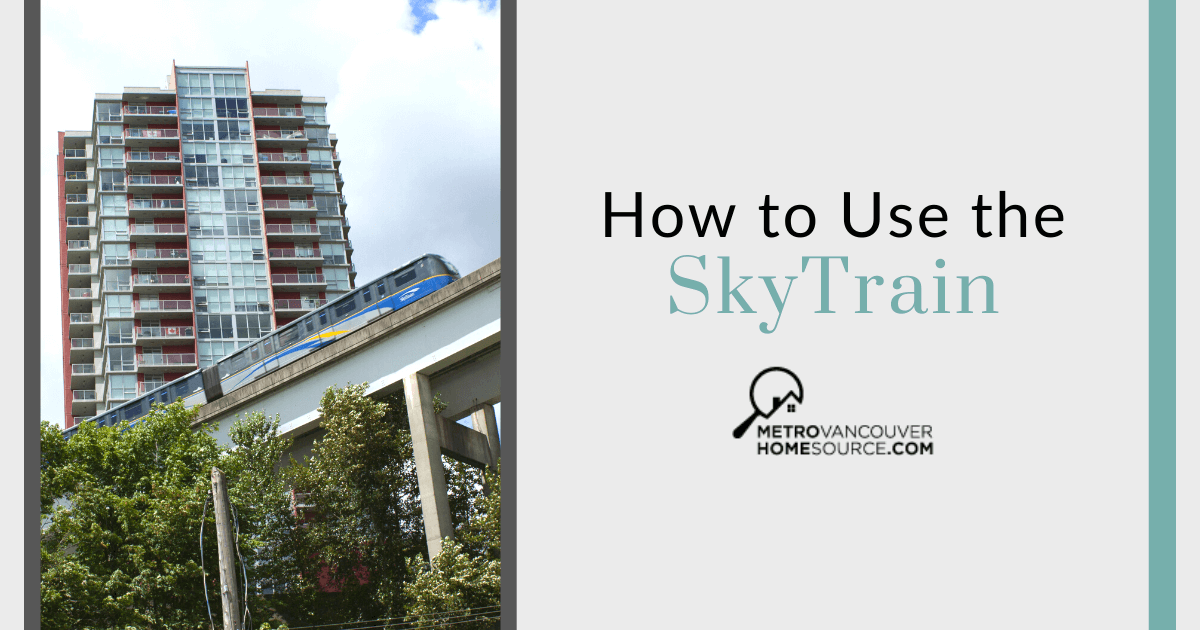 Public Transportation in Vancouver
If you're planning a visit to Vancouver, you're in luck! The city offers a variety of convenient and efficient public transportation options to help you get around and explore all that it has to offer. Whether you're traveling for work or leisure, here are some key options to consider:
Vancouver SkyTrain: A Quick and Convenient Option
The Vancouver SkyTrain is a popular mode of transportation for both locals and tourists. It is a fully automated, driverless light rapid transit system that serves various parts of the city, including downtown, the suburbs, and even Vancouver International Airport. With three lines – Expo, Millennium, and Canada Line – you can easily access major attractions and destinations such as Stanley Park, Granville Island, and the Vancouver Art Gallery. The SkyTrain operates from early morning until late at night, offering frequent service and minimal waiting times.
Bus System in Vancouver: Exploring the City on Wheels
Vancouver's bus system provides an extensive network that covers almost every corner of the city. With over 200 bus routes, you can reach both popular and off-the-beaten-path locations. TransLink, the regional transportation authority, operates the bus system, ensuring regular service frequencies and convenient schedules. You can use the TransLink website or a mobile app to plan your route, track bus arrivals in real-time, and even pay for your fare using a contactless payment method. Exploring Vancouver by bus is not only cost-effective but also allows you to take in the sights and sounds of the city at your own pace.
Seabus and Ferries: Navigating Vancouver's Waterways
Vancouver is a waterfront city, surrounded by stunning scenery and picturesque waterways. To fully experience the city's coastal charm, consider taking a ride on the Seabus or one of the ferries. The Seabus connects downtown Vancouver with the vibrant North Shore, offering incredible views of the city skyline and the mountains. Ferries operate in False Creek, connecting several neighborhoods and attractions such as Granville Island and Science World. These water transport options provide a unique and enjoyable way to travel while enjoying the beauty of Vancouver's waterfront.
Whether you choose the SkyTrain, bus system, or water transport, Vancouver's public transportation network is designed to make your travel experience convenient and hassle-free. By taking advantage of these options, you can easily navigate the city, save on transportation costs, and reduce your environmental impact. So grab a transit map, plan your route, and get ready to explore everything that Vancouver has to offer!
Exploring Vancouver by Bike
Cycling in Vancouver: A Sustainable and Scenic Option
If you're looking to explore Vancouver in a unique and sustainable way, why not consider biking? With its stunning natural beauty and bike-friendly infrastructure, Vancouver is a city that is perfect for cyclists of all skill levels. Whether you're a local or a tourist, hopping on a bike allows you to experience the city at your own pace while enjoying the fresh air and scenic views.
Bike Rental Services in Vancouver: Convenient and Affordable
Renting a bike in Vancouver is incredibly easy and convenient. There are numerous bike rental services scattered throughout the city, offering a range of bikes to suit your needs. Whether you prefer a leisurely ride along the seawall or an off-road adventure in Stanley Park, you can find a rental shop that will provide you with the perfect bike for your excursion. Rental prices are typically affordable, with hourly, daily, and weekly rates available.
Bike Lanes and Trails: Navigating the City Safely
Navigating Vancouver's streets on a bike is made simple and safe thanks to the city's extensive network of bike lanes and trails. The city is committed to providing cyclists with dedicated infrastructure, ensuring a comfortable and secure ride. From separated bike lanes along major streets to scenic trails through parks, Vancouver has it all. You can explore the bustling downtown, pedal along the famous seawall, or venture into the lush greenery of Stanley Park. With well-marked routes and clear signage, getting around the city by bike is a breeze.
Whether you're a seasoned cyclist or a novice rider, biking in Vancouver offers a unique and enjoyable way to explore the city. Not only is it a sustainable mode of transportation, but it also allows you to immerse yourself in Vancouver's natural beauty. So, grab a bike, embrace the freedom of two wheels, and discover all that Vancouver has to offer
Renting a Car in Vancouver
Car Rental Services in Vancouver: Options and Tips
If you're planning a trip to Vancouver and want the flexibility to explore the city and its surroundings at your own pace, renting a car is a great option. There are several car rental services available in Vancouver, offering a range of vehicles to suit your needs.
One of the most popular car rental services in Vancouver is Enterprise Rent-A-Car. They have multiple locations across the city and offer a wide selection of vehicles, from compact cars to SUVs. Another well-known option is Hertz, which also has various locations and a diverse fleet of cars.
When renting a car, it's important to consider a few tips to make the process smoother. Firstly, make sure to book your car in advance, especially during peak travel seasons, to secure the best rate and ensure availability. Additionally, check the terms and conditions of the rental agreement, including insurance coverage and any additional fees or restrictions.
Parking in Vancouver: What You Need to Know
While exploring Vancouver, you'll need to be aware of the parking options available to avoid any unnecessary stress. Vancouver has both street parking and parking lots available throughout the city.
Street parking is regulated by parking meters or pay and display machines, where you'll need to pay for the designated time period. The rates and time limits vary depending on the location, so be sure to check the signage for details.
Alternatively, there are numerous parking lots and parkades in Vancouver that offer hourly or daily rates. You can find these parking facilities near popular attractions, shopping centers, and residential areas. Make sure to factor in the parking fees when planning your budget for the day.
Exploring Beyond Vancouver: Day Trips by Car
One of the advantages of renting a car in Vancouver is the opportunity to embark on exciting day trips outside the city. Here are a few popular destinations worth considering:
Whistler: Known for its world-class skiing and stunning mountain scenery, Whistler is just a two-hour drive from Vancouver. Experience thrilling outdoor activities, explore the charming village, and enjoy breathtaking views along the Sea-to-Sky Highway.

Victoria and Vancouver Island: Take a scenic ferry ride from Vancouver to Vancouver Island and visit Victoria, the capital of British Columbia. Explore the picturesque Inner Harbour, visit the historic Empress Hotel, and wander through the beautiful Butchart Gardens.

Steveston: Located south of Vancouver, Steveston is a historic fishing village with a delightful waterfront and a vibrant fishing industry. Spend a relaxing day strolling through the charming streets, sampling fresh seafood, and visiting the Gulf of Georgia Cannery National Historic Site.
Renting a car in Vancouver provides the freedom to explore the city and venture beyond its borders. Just be sure to plan ahead, familiarize yourself with parking options, and embark on unforgettable day trips to enhance your experience in Vancouver and its surroundings.
Conclusion
In conclusion, getting around Vancouver may seem daunting at first, but with the right transportation options and a few insider tips, you'll be navigating the city like a pro in no time. Vancouver offers a variety of transportation options to suit your needs, including public transit, cycling, walking, taxis, and rideshares. By choosing the best option for each journey and planning your routes in advance, you can navigate the city efficiently and make the most of your time in Vancouver.
Choosing the Best Transportation Option in Vancouver
When it comes to choosing the best transportation option in Vancouver, consider factors such as distance, convenience, cost, and accessibility. Public transit, including buses, SkyTrain, and SeaBus, is a popular and cost-effective option for getting around the city. Vancouver also has an extensive cycling network, making it a cyclist-friendly city. Walking is another convenient and enjoyable way to explore Vancouver, especially in the downtown area.
Tips for Getting Around Efficiently
To get around Vancouver efficiently, here are a few tips to keep in mind:
Plan your routes: Use online maps or mobile apps to plan your routes in advance. This will help you find the most efficient and convenient way to reach your destination.

Use Compass Card: If you plan on using public transit frequently, consider getting a Compass Card. This reloadable card offers discounted fares and makes traveling on buses, SkyTrain, and SeaBus more convenient.

Time your travels: Avoid rush hour if possible, especially when using public transit or driving. This will help you avoid congestion and save time on your journey.

Explore on foot: Vancouver is a walkable city, so take advantage of the pedestrian-friendly streets and enjoy exploring by foot for shorter distances.
Frequently Asked Questions about Getting Around Vancouver
Q: Is cycling a safe option in Vancouver?
A: Vancouver has an extensive cycling network and designated bike lanes, making cycling a safe and popular option. However, it's always important to follow traffic rules and wear proper safety gear.
Q: Are there taxis and rideshares available in Vancouver?
A: Yes, Vancouver has a number of taxi companies and rideshare services such as Uber and Lyft that provide convenient transportation options.
Q: Can I use my credit card on public transit?A: Yes, you can use your credit card to pay for fares on buses, SkyTrain, and SeaBus. However, having a Compass Card may offer more convenience and cost savings.
Q: Are there parking options available in Vancouver?A: Yes, Vancouver has parking options available throughout the city, including street parking, parking lots, and parkades. However, parking can be limited and expensive in certain areas, so it's advisable to plan and budget accordingly.
Some of the links provided are affiliate links that I earn a commission for, on any purchases made, at no extra cost to you. This helps me immensely to continue to do what I love.
I am a participant in the affiliate programs including CJ, AWIN and Amazon Services LLC Associates Program. Affiliate programs are designed to provide a means for creators and publishers to earn fees by linking to merchant websites. Thank you 🙏
Stress Free Travel Packing Are you planning your next big adventure? Whether you're heading off on a tropical vacation or a business trip, one thing…