The Helsinki Travel Guide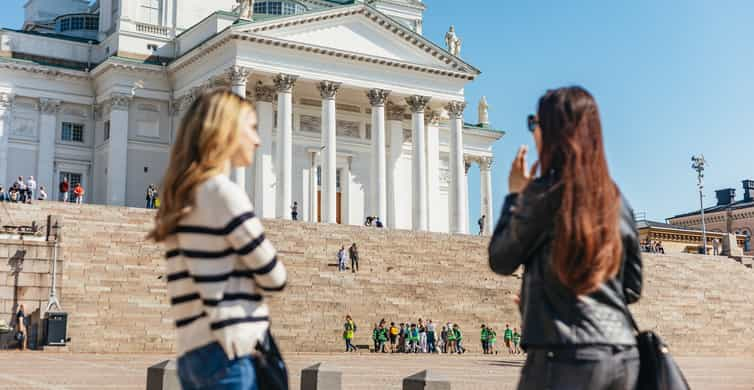 Top Cultural Experiences in Helsinki
1. Helsinki's Architectural Marvels: Landmarks to Visit
When visiting Helsinki, one of the first things that will catch your eye is the stunning architecture that defines the city. From neoclassical buildings to modernist masterpieces, Helsinki showcases a wide range of architectural styles. Don't miss the opportunity to visit landmarks like the Helsinki Cathedral, which dominates the city skyline, or the unique Temppeliaukio Church, carved into solid rock. For a taste of futuristic design, make sure to check out the Kiasma Museum of Contemporary Art or the Finlandia Hall designed by Alvar Aalto.
2. Immersive Art and Design Scene in Helsinki
Helsinki is a haven for art and design enthusiasts. The city is home to numerous galleries, museums, and design studios that showcase the unique creativity of Finnish artists and designers. Visit the Ateneum Art Museum to admire Finnish classics or explore the modern exhibitions at the Museum of Contemporary Art Kiasma. Don't forget to explore the Design District, a vibrant neighborhood filled with boutiques, workshops, and cafes that celebrate Finnish design. Immerse yourself in the world of Finnish design at the Design Museum and browse through unique pieces of furniture, fashion, and home accessories.
3. Traditional Finnish Cuisine: Where to Eat and What to Try
No trip to Helsinki is complete without indulging in traditional Finnish cuisine. Sample mouthwatering dishes like salmon soup, reindeer stew, or the iconic national dish, Karelian pasties. For an authentic experience, head to the local food markets, such as Hietalahti Market Hall or Hakaniemi Market Square, where you can taste a variety of Finnish specialties. Don't forget to pair your meal with a refreshing glass of cloudberry liqueur or Finnish craft beer. To satisfy your sweet tooth, try traditional Finnish pastries like cinnamon buns or the famous Runeberg torte.
In Helsinki, cultural experiences await at every corner. Take the time to explore the city's architectural gems, immerse yourself in the vibrant art and design scene, and savor the flavors of traditional Finnish cuisine. Helsinki will leave you with unforgettable memories and a deeper appreciation for Finnish culture.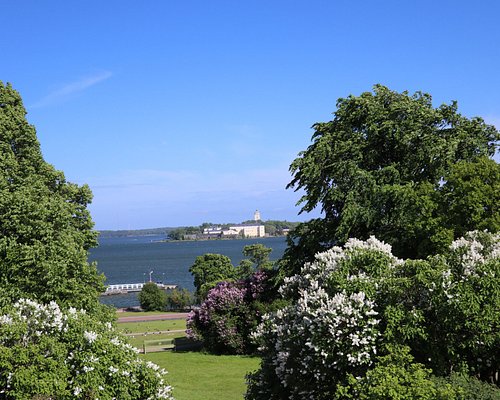 Outdoor Activities and Nature in Helsinki
1. Exploring Helsinki's Beautiful Parks and Gardens
When visiting Helsinki, make sure to explore the city's beautiful parks and gardens. Start your outdoor adventure with a visit to Esplanade Park, a charming green oasis in the heart of the city. Take a leisurely stroll, have a picnic, or simply relax and enjoy the vibrant atmosphere.
For a more tranquil experience, head to Kaivopuisto Park, located by the sea. This park offers stunning views of the Helsinki archipelago and is a perfect spot for a peaceful walk or a picnic with friends and family.
If you're a nature enthusiast, don't miss a visit to Nuuksio National Park, located just outside Helsinki. This pristine wilderness area is perfect for hiking, birdwatching, and exploring nature trails. Discover ancient forests, tranquil lakes, and breathtaking landscapes that will leave you in awe.
2. Coastal Charm: Enjoying Helsinki's Stunning Waterfront
Helsinki's waterfront is a sight to behold. Experience the city's coastal charm by taking a walk along the beautiful shoreline. Start at the Market Square and make your way towards the historic Suomenlinna Sea Fortress. Along the way, you'll pass picturesque harbors, waterfront parks, and charming cafes.
For a unique experience, hop on a boat and explore the Helsinki archipelago. Discover hidden coves, visit small islands, and enjoy the serenity of the Baltic Sea. The archipelago is especially beautiful during the summer months when you can enjoy refreshing swims in the crystal-clear waters.
3. Exploring Helsinki's Surrounding Islands: Must-Visit Spots
Helsinki is surrounded by numerous islands that offer a peaceful escape from the hustle and bustle of the city. Visit the historic fortress island of Suomenlinna, a UNESCO World Heritage site known for its stunning architecture and picturesque views.
Another must-visit island is Seurasaari, home to an open-air museum showcasing traditional Finnish houses and buildings. Take a leisurely walk around the island and learn about Finnish culture and history.
For a unique island experience, venture out to Lonna Island. This small, uninhabited island is a hidden gem and a perfect spot for a quiet picnic or a swim in the Baltic Sea.
In conclusion, Helsinki offers a variety of outdoor activities and nature experiences for visitors to enjoy. Whether you're exploring the city's parks and gardens, admiring the stunning waterfront, or venturing out to the surrounding islands, you're sure to be captivated by the natural beauty of Helsinki.
Helsinki's Nightlife and Entertainment
When it comes to nightlife and entertainment, Helsinki is a city that offers a diverse and exciting range of options. Whether you are looking for vibrant bars and clubs, cultural events and festivals, or alternative entertainment beyond the traditional, Helsinki has something for everyone.
1. Vibrant Nightlife in Helsinki: Bars and Clubs
Helsinki is known for its vibrant nightlife scene, with numerous bars and clubs catering to different tastes and preferences. From trendy cocktail bars to underground clubs playing the latest electronic music, there is no shortage of options to choose from. Some popular areas to explore include the trendy district of Kallio, the hipster hotspot of Punavuori, and the bustling city center.
2. Cultural Events and Festivals in Helsinki
Helsinki is a city that truly comes alive with cultural events and festivals throughout the year. From music festivals like Flow Festival and Tuska Open Air to art exhibitions and theater performances, there is always something happening in the city. The Helsinki Festival, held annually in August, is one of the highlights, featuring a wide range of cultural experiences, including music, dance, theater, and visual arts.
3. Alternative Entertainment Options: Beyond the Traditional
If you are looking for alternative entertainment beyond the traditional nightlife scene, Helsinki has plenty to offer. The city is home to unique and unconventional experiences, such as escape rooms, rooftop saunas, and even a trampoline park. For those who enjoy the outdoors, Helsinki also has beautiful parks and waterfront areas where you can relax, have a picnic, or go for a walk.
Whether you are a party-goer, a culture enthusiast, or someone looking for something out of the ordinary, Helsinki's nightlife and entertainment scene has something to offer. So if you find yourself in the Finnish capital, be sure to explore the vibrant bars and clubs, immerse yourself in the cultural events and festivals, and discover the alternative entertainment options that make Helsinki truly unique.
Practical Information and Tips for Visiting Helsinki
1. Best Time to Visit Helsinki: Seasonal Highlights
If you're planning a trip to Helsinki, it's important to consider the best time to visit based on the experiences you'd like to have. Helsinki experiences four distinct seasons, each offering its own unique charm.
Spring (March to May): Spring in Helsinki brings milder temperatures, blooming flowers, and longer daylight hours. It's a great time to visit if you enjoy outdoor activities and exploring the city's parks and gardens.

Summer (June to August): Helsinki's summer is a vibrant and exciting time. The days are long, and the city comes alive with festivals, concerts, and outdoor markets. The weather is generally mild and pleasant, perfect for exploring Helsinki's coastline and islands.

Autumn (September to November): Autumn in Helsinki is characterized by beautiful fall foliage and cooler temperatures. It's a great time to visit if you enjoy the tranquility of nature and want to experience the city during a quieter time.

Winter (December to February): Helsinki's winters are cold and snowy, creating a magical winter wonderland. It's an ideal time to visit if you enjoy winter sports, such as ice skating and skiing. Don't miss the opportunity to visit Helsinki's Christmas markets and experience the famous Finnish sauna culture.
2. Helsinki's Local Customs and Etiquette
When visiting Helsinki, it's always important to respect and embrace the local customs and etiquette.
Finnish Sauna Culture: Saunas are an important part of Finnish culture. When invited to a sauna, it's customary to bring a towel and bathing suit or ask about the preferred sauna etiquette beforehand.

Punctuality: Finns value punctuality, so it's important to be on time for meetings and appointments.

Quietness: Silence is highly regarded in Finnish culture, especially in public places such as libraries and public transportation. Avoid loud conversations and be mindful of your surroundings.
3. Essential Travel Tips for a Hassle-free Trip
To ensure a hassle-free trip to Helsinki, here are some essential travel tips:
Public Transportation: Helsinki has an excellent public transportation system, including buses, trams, and the metro. Consider getting a travel card for unlimited travel within a certain timeframe.

Tap water: Helsinki's tap water is safe to drink and of excellent quality. Save money and reduce waste by bringing a reusable water bottle to refill throughout your trip.

Cashless Payments: Finland is known for its cashless society, so be prepared to use card payments for most transactions. Contactless payments are widely accepted.

Dress for the Weather: Helsinki experiences varying temperatures throughout the year, so dress accordingly and be prepared for changing weather conditions. Layering is key.
By considering the best time to visit, respecting local customs, and following essential travel tips, you'll be well-prepared for an enjoyable and hassle-free trip to Helsinki.
Conclusion
1. Highlights of Helsinki: A Recap
2. Helsinki Travel Guide FAQ
3. Plan Your Helsinki Itinerary: Recommended Routes
1. Highlights of Helsinki: A Recap
In Helsinki, you can explore a rich combination of history, culture, and breathtaking natural beauty. Highlights of the city include the iconic Helsinki Cathedral, Suomenlinna Sea Fortress, and the bustling Market Square. Don't miss out on the chance to visit the unique Temppeliaukio Church, also known as the Rock Church, carved out of the natural bedrock. To deepen your understanding of the city's history, the National Museum of Finland is a must-visit. Take a stroll around the picturesque neighborhoods of Kruunuhaka and Eira, where you can soak in the local atmosphere and admire the beautiful architecture. Finish your day with a visit to the vibrant Design District, where you can indulge in shopping for Finnish design items and enjoy a delicious meal at one of the trendy cafes or restaurants.
2. Helsinki Travel Guide FAQ
When is the best time to visit Helsinki?
The best time to visit Helsinki is during the summer months from June to August, when the weather is mild and the city is alive with events and festivals.

How do I get around Helsinki?
Helsinki has an efficient public transportation system, including buses, trams, and the metro. You can purchase a travel card for unlimited use during your stay. Biking is also a popular option, with bike lanes available throughout the city.

What are some traditional Finnish dishes to try in Helsinki?When in Helsinki, make sure to try traditional Finnish dishes such as reindeer meat, salmon soup, Karelian pasties, and cinnamon buns called korvapuusti.
3. Plan Your Helsinki Itinerary: Recommended Routes
One-day itinerary: Start your day with a visit to the Helsinki Cathedral, followed by a walk through the Market Square. Take a ferry to Suomenlinna Sea Fortress and explore the island's museums and fortifications. End your day with a visit to the Rock Church and a stroll along the Esplanade.

Two-day itinerary: On your second day, visit the National Museum of Finland to learn about the country's history. Take a walk through the Kruunuhaka and Eira neighborhoods, and spend the evening in the Design District, exploring the shops and enjoying the local cuisine.

Three-day itinerary: On your third day, take a boat tour to the nearby island of Seurasaari, known for its open-air museum and beautiful nature trails. In the evening, enjoy a sauna experience and try some Finnish sauna traditions.
Conclusion
Helsinki offers a unique blend of history, culture, and natural beauty, making it a must-visit destination. Whether you're exploring the city's iconic landmarks, trying traditional Finnish cuisine, or immersing yourself in the local atmosphere, Helsinki has something to offer every traveler. Plan your itinerary, pack your bags, and get ready to create unforgettable memories in the vibrant city of Helsinki.
Some of the links provided are affiliate links that I earn a commission for, on any purchases made, at no extra cost to you. This helps me immensely to continue to do what I love.
I am a participant in the affiliate programs including CJ, AWIN and Amazon Services LLC Associates Program. Affiliate programs are designed to provide a means for creators and publishers to earn fees by linking to merchant websites. Thank you 🙏
Stress Free Travel Packing Are you planning your next big adventure? Whether you're heading off on a tropical vacation or a business trip, one thing…