Exploring London's Must-See Landmarks
1. Buckingham Palace and Changing of the Guard
No visit to London is complete without a glimpse of the famous Buckingham Palace. This iconic landmark serves as the official residence of the British monarch. Witness the remarkable Changing of the Guard ceremony, a traditional display of British pageantry and military precision. Marvel at the ornate architecture and beautiful gardens surrounding the palace. Don't forget to snap a photo by the majestic gates!
2. Tower of London and Tower Bridge
Step back in time and immerse yourself in history at the Tower of London. Explore the ancient fortress, which has served as a royal palace, prison, and treasury throughout the centuries. Discover the Crown Jewels, meet the Yeoman Warders, and learn about the palace's fascinating past. Afterward, take a stroll across the nearby Tower Bridge, one of London's most recognizable landmarks. Capture breathtaking views of the River Thames and the city skyline from its glass walkways!
3. The British Museum and Kensington Palace
The British Museum is a treasure trove of world history and culture. Home to over eight million objects, including the Rosetta Stone and the Egyptian mummies, the museum offers a fascinating journey through time. From ancient civilizations to modern art, there's something for everyone to appreciate. Nearby, you'll find Kensington Palace, the former residence of Queen Victoria and Princess Diana. Explore the beautiful gardens and learn about the palace's royal history through interactive exhibitions.
London is a city filled with captivating landmarks, each with its own unique story and charm. Be sure to include these must-see attractions in your itinerary for an unforgettable journey through the heart of England's capital.
London's Cultural and Historical Sites
1. Westminster Abbey and St. Paul's Cathedral
Westminster Abbey is not just a magnificent gothic architectural masterpiece, but it is also the site of many royal weddings, coronations, and burials. Visitors can explore the grandeur of the interior and pay respects to historical figures buried within its walls.
St. Paul's Cathedral is another iconic symbol of London's history. Its dome is an impressive work of art and offers an incredible view of the city from the top. Visitors can also attend services or explore the crypt, where famous figures like Lord Nelson are buried.
2. The National Gallery and Tate Modern
Situated in Trafalgar Square, The National Gallery houses an extensive collection of Western European paintings. From Renaissance masterpieces to Impressionist works, art enthusiasts can immerse themselves in centuries of artistic brilliance.
For lovers of modern and contemporary art, Tate Modern is a must-visit. Housed in a former power station, it showcases works by renowned artists such as Picasso, Warhol, and Hockney. The gallery's unique design and stunning views of the Thames make it a truly captivating experience.
3. Shakespeare's Globe Theatre and Churchill War Rooms
Step back in time and witness the magic of Shakespeare's plays at Shakespeare's Globe Theatre. This faithful reconstruction of the original theater provides an authentic experience of the Elizabethan era's theatrical performances.
For a glimpse into London's wartime history, visit the Churchill War Rooms. These underground bunkers served as the nerve center for Winston Churchill and his government during World War II. Explore the rooms where crucial decisions were made and gain insights into the life and legacy of this iconic leader.
London is a city bursting with cultural and historical significance, and these sites offer a window into its rich heritage. From ancient cathedrals to world-class art galleries, there is something to captivate every visitor's imagination.
Experiencing London's Vibrant Neighborhoods
London is a city known for its vibrant neighborhoods, each offering a unique and diverse experience. From historic landmarks to bustling markets, there is something for everyone. Here are three neighborhoods that should be on your must-visit list when exploring London.
1. Notting Hill and Portobello Road Market
Notting Hill is famous for its charming pastel-colored houses and picturesque streets. The neighborhood really comes alive on Saturdays when the Portobello Road Market takes place. This bustling market is known for its antiques, vintage clothing, and quirky shops. Strolling through the market is like stepping into a treasure trove of unique finds and delicious street food.
2. Camden Town and its Alternative Scene
Camden Town is a vibrant neighborhood known for its alternative scene and eclectic mix of shops, restaurants, and music venues. Camden Lock Market is a must-visit for those seeking unique fashion, jewelry, and crafts. The neighborhood is also home to iconic music venues such as The Roundhouse, where you can catch live performances by both established and up-and-coming artists.
3. Covent Garden and West End Theatre District
Covent Garden is an area that perfectly blends history, culture, and entertainment. The iconic Covent Garden Market is a lively hub of boutique shops, street performers, and charming cafes. Just a stone's throw away is the West End, known as London's theater district. Catching a show in one of the world-class theaters is an unforgettable experience that should not be missed.
Exploring these vibrant neighborhoods will give you a taste of the diverse and dynamic city that is London. Each neighborhood offers a unique experience, showcasing the rich history, creativity, and culture that make London one of the most exciting cities in the world. So put on your walking shoes and get ready to discover the hidden gems of London's neighborhoods.
Enjoying London's Natural Spaces
When visiting a bustling city like London, it's easy to get caught up in the energy and excitement of urban life. However, London is also home to some beautiful natural spaces that provide a welcome escape from the city's hustle and bustle. Here are three must-visit locations for enjoying London's natural beauty.
1. Hyde Park and Regent's Park
Hyde Park and Regent's Park are two of London's iconic green spaces. Hyde Park is known for its vast open spaces, beautiful lake, and famous landmarks such as the Serpentine Gallery and Speakers' Corner. Regent's Park, on the other hand, offers stunning gardens, picturesque lakes, and the famous London Zoo. Both parks provide ample opportunities for leisurely walks, picnics, and enjoying nature right in the heart of the city.
2. Kew Gardens and Greenwich Park
For those who appreciate lush gardens and beautiful landscapes, Kew Gardens and Greenwich Park are must-visit destinations. Kew Gardens, a UNESCO World Heritage site, boasts a vast collection of plants, including rare and exotic species. Greenwich Park offers breathtaking views of the city skyline from the top of the hill, as well as beautifully landscaped gardens and the famous Greenwich Observatory.
3. Thames River Walk and Richmond Park
For a unique experience of London's natural beauty, take a walk along the Thames River. The Thames River Walk offers stunning views of the city's iconic landmarks, charming riverside pubs, and serene riverbanks. Additionally, Richmond Park, located just outside central London, is a vast green space famous for its roaming deer herds, tranquil woods, and picturesque gardens.
When visiting London, don't miss the opportunity to explore these natural spaces that offer a peaceful and refreshing retreat from the city's bustling streets. From beautiful parks to serene riverside walks, London's natural spaces are sure to leave you feeling rejuvenated and in awe of the city's diverse beauty.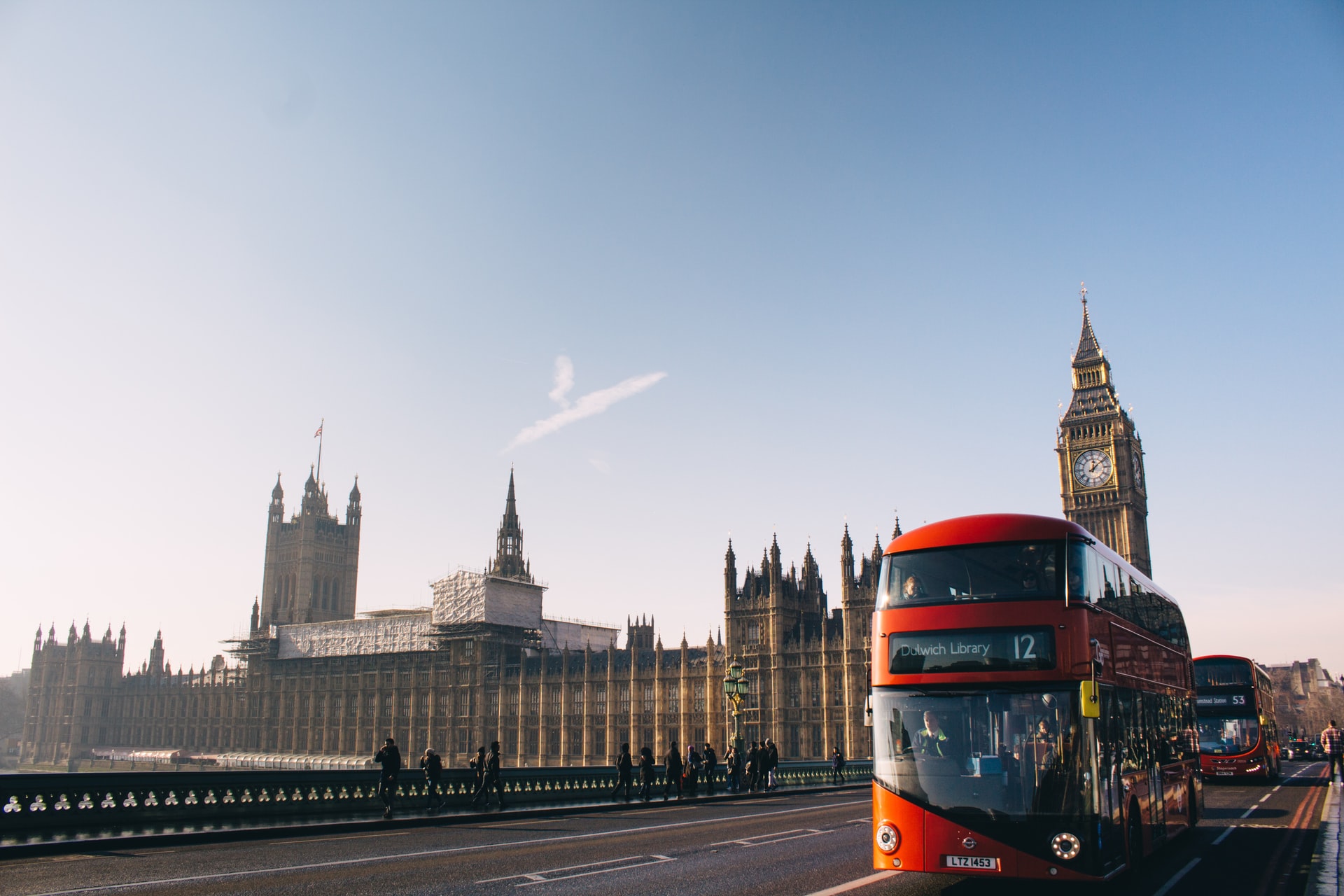 Practical Information for Travelers
1. Transportation in London
When traveling to London, one of the first things you need to know is how to get around the city efficiently. Luckily, London has an extensive and reliable public transportation system. The iconic red double-decker buses, the London Underground (also known as the Tube), and the Overground trains are all great options to navigate the city.
To make your transportation experience even easier, consider getting an Oyster card. This smartcard allows you to travel seamlessly across various modes of transportation without the hassle of buying individual tickets. You can easily top it up and use it as you go.
2. Best Time to Visit and Weather
London's weather is known for being unpredictable, but it's important to plan your visit based on the best possible weather conditions. The summer months of June to August are generally warm, with temperatures ranging from 18 to 24 degrees Celsius (64 to 75 degrees Fahrenheit). This is a great time to explore outdoor attractions and enjoy events like Wimbledon and Notting Hill Carnival.
However, if you prefer fewer crowds and lower prices, consider visiting during the shoulder seasons of spring (March to May) and autumn (September to November). The weather during these times is mild, and you can still enjoy various indoor and outdoor activities without the peak tourist crowds.
Remember to check the weather forecast before your trip and pack accordingly, as London is known for its occasional rain showers. Having an umbrella or waterproof jacket on hand will ensure that you are prepared for any weather surprises.
So, whether you're taking in the iconic sights, visiting world-class museums, or enjoying the vibrant nightlife, London has something for everyone. Plan your trip, embrace the city's rich history, and explore all that this captivating destination has to offer.
Hidden Gems and Off the Beaten Path
When visiting London, it's easy to stick to the well-known tourist attractions like Buckingham Palace and the Tower of London. But if you're looking for a more unique and authentic experience, exploring the hidden gems and off the beaten path locations is the way to go.
1. Little Venice and Camden Lock
Escape the city hustle and bustle by visiting Little Venice and Camden Lock. Located in the Regent's Canal area, Little Venice offers a picturesque setting with its beautiful narrowboats and charming cafes. Take a leisurely boat ride along the canal and enjoy the tranquility of this hidden gem. Just a short walk away is Camden Lock, a vibrant marketplace where you can find everything from vintage clothing to delicious street food.
2. Leadenhall Market and Borough Market
For a taste of London's culinary delights, head to Leadenhall Market and Borough Market. Leadenhall Market, with its stunning Victorian architecture, is the perfect place to grab a quick bite or enjoy a drink in one of the traditional pubs. Borough Market, on the other hand, is a food lover's paradise, offering a wide array of fresh produce, artisanal goods, and international cuisine. Don't forget to try the famous fish and chips or indulge in some delectable cheeses.
3. Sky Garden and Hampstead Heath
For breathtaking views of London's skyline, visit the Sky Garden. Located at the top of the Walkie Talkie building, this free public space offers panoramic views of the city. It's the perfect spot to relax and enjoy a drink while taking in the stunning scenery. If you're in the mood for some outdoor adventure, head to Hampstead Heath. This vast parkland offers beautiful hiking trails, swimming ponds, and even an open-air theater during the summer months.
So, next time you're in London, don't be afraid to venture off the beaten path and discover these hidden gems. You'll be rewarded with unique experiences and memories that will last a lifetime.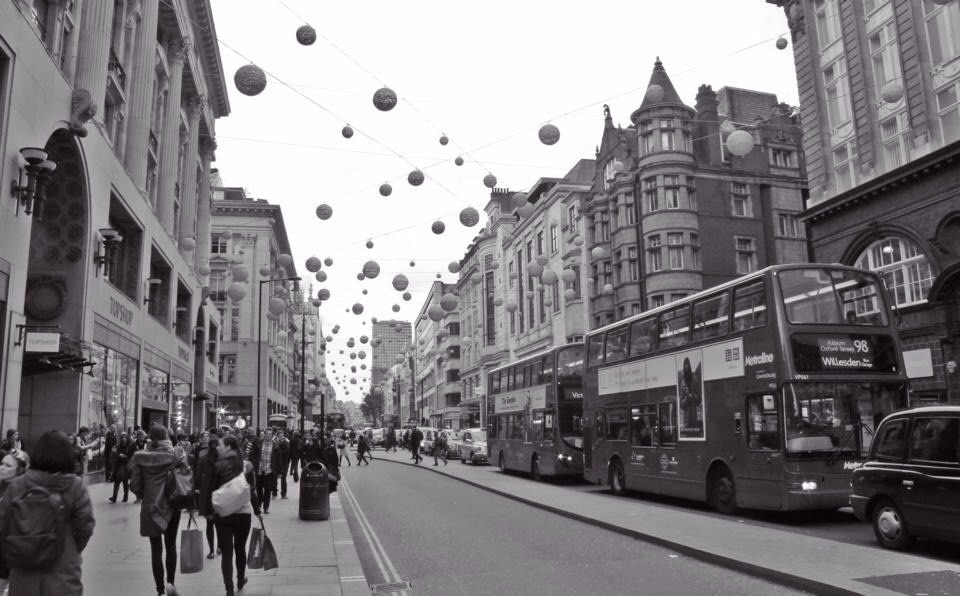 Shopping in London
1. Oxford Street and Regent Street
If you're a shopaholic or just someone who loves to explore new stores and find unique items, you'll definitely want to visit Oxford Street and Regent Street.
These two iconic shopping destinations are located in the heart of London and offer a wide range of shops, boutiques, and department stores. Oxford Street, in particular, is the busiest shopping street in Europe, with over 300 shops to choose from.
Whether you're looking for high-end brands, affordable fashion, or the latest trends, you'll find it all here. From flagship stores like Selfridges and Topshop to popular brands like H&M and Zara, there's something for everyone.
Regent Street, on the other hand, is known for its luxurious shopping experience. Here, you'll find iconic stores like Hamleys, the oldest toy store in the world, as well as high-end brands like Burberry and Liberty.
2. Carnaby Street and King's Road
If you're after a more unique and independent shopping experience, Carnaby Street and King's Road are the places to go.
Carnaby Street, located in the trendy neighborhood of Soho, is famous for its fashion and lifestyle boutiques. Here, you'll find a mix of independent brands, vintage stores, and quirky boutiques. It's the perfect place to discover unique pieces and support local designers.
King's Road, located in the upscale area of Chelsea, offers a mix of high-end stores, independent boutiques, and trendy cafes. It's a great place to browse fashion, home decor, and beauty products.
Whether you're a fashion enthusiast or just looking for souvenirs, London offers a diverse range of shopping experiences. From the bustling streets of Oxford and Regent to the trendy boutiques of Carnaby Street and King's Road, there's something for everyone in the vibrant shopping scene of London.
Some of the links provided are affiliate links that I earn a commission for, on any purchases made, at no extra cost to you. This helps me immensely to continue to do what I love.
I am a participant in the affiliate programs including CJ, AWIN and Amazon Services LLC Associates Program. Affiliate programs are designed to provide a means for creators and publishers to earn fees by linking to merchant websites. Thank you 🙏
Stress Free Travel Packing Are you planning your next big adventure? Whether you're heading off on a tropical vacation or a business trip, one thing…