Must-visit Landmarks
If you're planning a trip to Manila, there are several landmarks that you shouldn't miss. These attractions offer a glimpse into the city's rich history and vibrant culture. Here are three must-visit landmarks that should be on your itinerary.
Intramuros: Discovering the historic heart of Manila
Step back in time as you explore the captivating walled city of Intramuros. This historic district is home to well-preserved Spanish colonial buildings and ancient fortifications. Take a leisurely walk along the cobblestone streets and admire the grandeur of structures like Fort Santiago and San Agustin Church. Immerse yourself in the stories of the past and gain a deeper understanding of Manila's colonial past.
Rizal Park: A serene oasis honoring the national hero
Pay tribute to the Philippines' national hero, Jose Rizal, at Rizal Park. This sprawling urban park offers a peaceful escape from the hustle and bustle of the city. Take a leisurely stroll through beautifully landscaped gardens and visit the monument dedicated to Rizal. The park also features various statues, sculptures, and fountains, making it an ideal spot for relaxation and reflection.
Manila Ocean Park: An underwater adventure in the city
For an exciting and educational experience, head to Manila Ocean Park. This marine-themed park offers a range of activities for all ages. Dive into the depths of the ocean as you explore the park's impressive aquariums and underwater tunnels. Get up close and personal with fascinating marine creatures, including colorful tropical fish, sharks, and even penguins. Don't miss the chance to watch entertaining sea lion and dolphin shows.
Whether you're a history buff, nature lover, or adventure seeker, Manila has something to offer. So, make sure to include these must-visit landmarks in your itinerary and create unforgettable memories during your trip to the vibrant capital of the Philippines.
Experiencing Manila's Culture
Manila, the capital city of the Philippines, is a vibrant and culturally rich destination. From its bustling streets to its diverse neighborhoods, there are countless opportunities to immerse yourself in the local culture. Whether you're a history buff, a food lover, or simply curious about the traditions of this dynamic city, Manila has something to offer everyone.
Exploring Binondo: Manila's Chinatown and food haven
Binondo, known as Manila's Chinatown, is a must-visit destination for food enthusiasts. Its narrow streets are lined with countless food stalls and restaurants serving up delectable Chinese dishes. From dim sum to noodles and everything in between, Binondo offers a myriad of flavors to satisfy your taste buds. Don't forget to try the famous hopia and tikoy for a sweet treat!
Cultural performances: Traditional arts and entertainment in Manila
To truly experience Manila's culture, attending a traditional performance is a must. From classical music concerts at the Cultural Center of the Philippines to vibrant dance shows showcasing the country's diverse folklore, there are numerous opportunities to witness the beauty of Filipino arts and entertainment. Keep an eye out for performances by renowned groups such as the Philippine Madrigal Singers and Ballet Philippines.
Museums in Manila: Unveiling the city's rich heritage
Manila is home to a wealth of museums that provide a glimpse into the city's rich heritage. The National Museum of the Philippines houses a collection of art and artifacts that tell the story of the Filipino people, while the Ayala Museum offers a comprehensive look at the country's history and culture. Don't miss the Bahay Tsinoy Museum, which explores the Chinese heritage in the Philippines.
Whether you're exploring the streets of Binondo, enjoying a cultural performance, or delving into the city's museums, Manila offers a captivating experience that will leave you with a deeper appreciation for its vibrant culture. So, make sure to add these cultural highlights to your itinerary when visiting the Philippines' bustling capital.
Manila's Nature and Recreation
Manila Baywalk: A picturesque stroll along the waterfront
Explore Manila's scenic beauty by taking a stroll along the famous Manila Baywalk. The Baywalk offers a breathtaking view of the sunset, making it an ideal spot for a romantic evening or a peaceful walk. You can also find various food stalls and restaurants along the promenade, where you can enjoy delicious local cuisine while taking in the view.
Visit the National Museum of Natural History: Discovering the Philippines' biodiversity
For nature enthusiasts and history buffs, a visit to the National Museum of Natural History is a must. The museum showcases the rich biodiversity of the Philippines through its extensive collection of plants, animals, fossils, and artifacts. You can learn about the country's unique ecosystems, geological formations, and indigenous cultures. It's an educational and immersive experience that shouldn't be missed.
Parks and Gardens in Manila: Green spaces for relaxation and leisure
Escape the hustle and bustle of the city by spending some time in Manila's parks and gardens. Rizal Park, also known as Luneta Park, is a popular destination for locals and tourists alike. It offers a serene environment for leisure activities such as picnics, jogging, and cycling. Other notable green spaces include Ayala Triangle Gardens and Paco Park. These parks provide a tranquil oasis where you can unwind and connect with nature amidst the urban landscape.
With its beautiful waterfront, museums showcasing natural history, and serene parks and gardens, Manila offers plenty of opportunities to appreciate nature and indulge in recreational activities. So, whether you're a nature lover or simply seeking some relaxation, Manila has something to offer for everyone.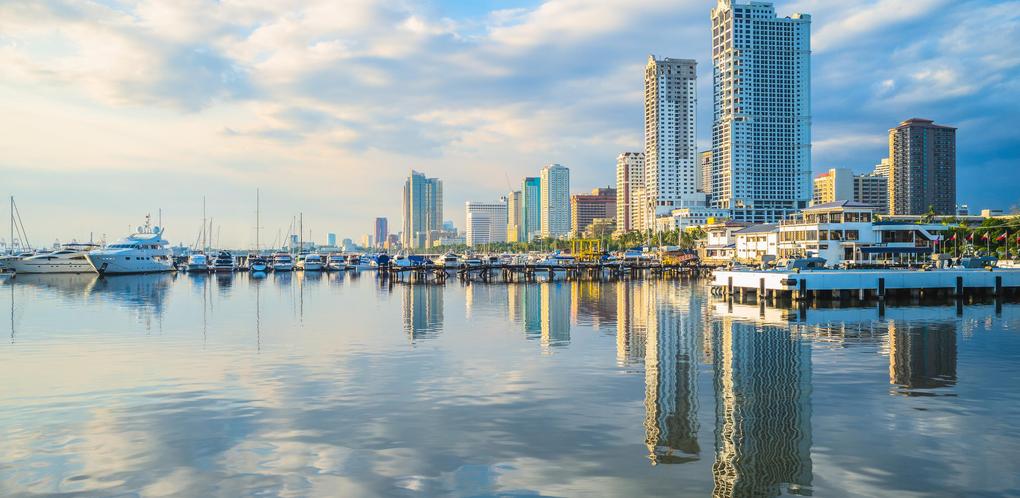 Where to Stay in Manila
If you're planning a trip to Manila, you may be wondering where the best neighborhoods to stay are and what accommodation options are available. Here are some helpful tips to guide you in finding the perfect place to stay in Manila.
Manila's Best Neighborhoods and Accommodations: Finding the Perfect Place to Stay
Manila offers a variety of neighborhoods that cater to different tastes and preferences. If you're looking for a vibrant and bustling area, Makati is a great choice. It's known for its skyscrapers, shopping malls, and vibrant nightlife. The area has a wide range of accommodations, from luxury hotels to budget-friendly options.
For those who prefer a more historic and cultural atmosphere, Intramuros is the place to be. Located within the old walls of Manila, this neighborhood is home to historical sites, beautiful architecture, and charming cobblestone streets. Accommodations in Intramuros range from boutique hotels to guesthouses, offering a unique experience for history buffs.
Luxury Hotels in Manila: Pampering Yourself in Style
If luxury is what you're after, Manila has an impressive selection of high-end hotels. The Peninsula Manila and Shangri-La at the Fort are renowned for their impeccable service, luxurious amenities, and stunning views. These hotels provide a perfect blend of comfort and indulgence, ensuring a memorable stay.
Budget-Friendly Options: Affordable Stays Without Compromising on Comfort
For travelers on a budget, Manila also offers plenty of affordable accommodation options. Quezon City and Malate are popular neighborhoods that offer budget-friendly hotels and guesthouses. These areas provide easy access to popular attractions, restaurants, and shopping centers, making them ideal for budget-conscious travelers.
Remember to book your accommodation in advance to secure the best deals and availability. Whether you're seeking luxury or affordability, Manila has something for everyone. With the right neighborhood and accommodation, your stay in Manila will be a truly enjoyable experience.
Manila's Shopping Scene
Malls and markets in Manila: Retail therapy at its finest
When it comes to shopping, Manila offers a vibrant scene that caters to all tastes and budgets. Whether you prefer luxury brands or local market finds, this bustling city has something for everyone.
Manila is home to a wide range of malls that provide a one-stop shopping experience. From high-end luxury brands to popular international retailers, these malls offer a diverse selection of products. Some of the most popular shopping destinations in Manila include SM Megamall, Greenbelt, and Mall of Asia. These malls not only house various shops, but also entertainment facilities and restaurants, making them perfect for a day of retail therapy.
For a more authentic shopping experience, Manila's markets are a must-visit. Quiapo Market is famous for its eclectic mix of products, including clothing, accessories, and souvenirs. Divisoria Market, on the other hand, is known for its affordable wholesale items. Here, you can find everything from textiles to household goods at bargain prices.
Unique souvenirs to bring back from Manila: Local crafts and delicacies
When visiting Manila, don't forget to pick up some unique souvenirs that reflect the local culture. Handmade crafts, such as woven baskets and pottery, can be found in markets like Salcedo Saturday Market and World Trade Center Weekend Market. These items make great gifts or decorative pieces for your home.
If you're a food enthusiast, be sure to try some local delicacies. Manila is famous for its sweets like ube (purple yam) flavored treats and pastries. You can find these mouthwatering delights at markets, bakeries, and specialty stores throughout the city. Don't miss the chance to bring back some delicious Filipino flavors to share with your friends and family.
Night markets in Manila: Bargain hunting after dark
For those who enjoy the thrill of bargain hunting, Manila has a vibrant night market scene. Tutuban Night Market offers a wide array of affordable clothing, accessories, and gadgets. It's the perfect place to score great deals on trendy fashion items and electronics. Another popular night market is the Banchetto Feast Market, where you can sample a variety of street food and find unique handmade crafts.
Whether you're looking for high-end luxury brands, local handicrafts, or bargain deals, Manila's shopping scene has it all. Experience the excitement of retail therapy in this vibrant city.
Day Trips from Manila
Tagaytay: A scenic escape from the city
If you're looking to escape the hustle and bustle of Manila and enjoy some breathtaking views, Tagaytay is the perfect destination for a day trip. Located just a couple of hours away, this scenic city offers a cool climate and stunning landscapes. Make sure to visit the famous Taal Volcano, which sits in the middle of Taal Lake. You can hike up to the crater or take a boat ride for a closer look. Don't miss the chance to savor some delicious local cuisine, especially the bulalo, a savory beef soup that is a specialty in Tagaytay.
Pagsanjan Falls: Experiencing nature's beauty near Manila
For nature lovers, a visit to Pagsanjan Falls is a must. This natural wonder is located in Laguna, just a short drive from Manila. To fully experience the falls, take a thrilling boat ride through the rapids of the Bumbungan River. The boatmen are skilled at maneuvering the rapids, making the journey both exhilarating and safe. Once you reach the falls, prepare to be amazed by the majestic beauty of cascading water and lush surroundings. You can even take a bamboo raft to get closer to the falls and feel the refreshing spray of water. Don't forget to bring your camera to capture the unforgettable moments.
Whether you choose to visit Tagaytay or Pagsanjan Falls, these day trips offer a refreshing break from the city and allow you to immerse yourself in nature's beauty. So pack your bags and get ready to explore these enchanting destinations just a short distance from Manila.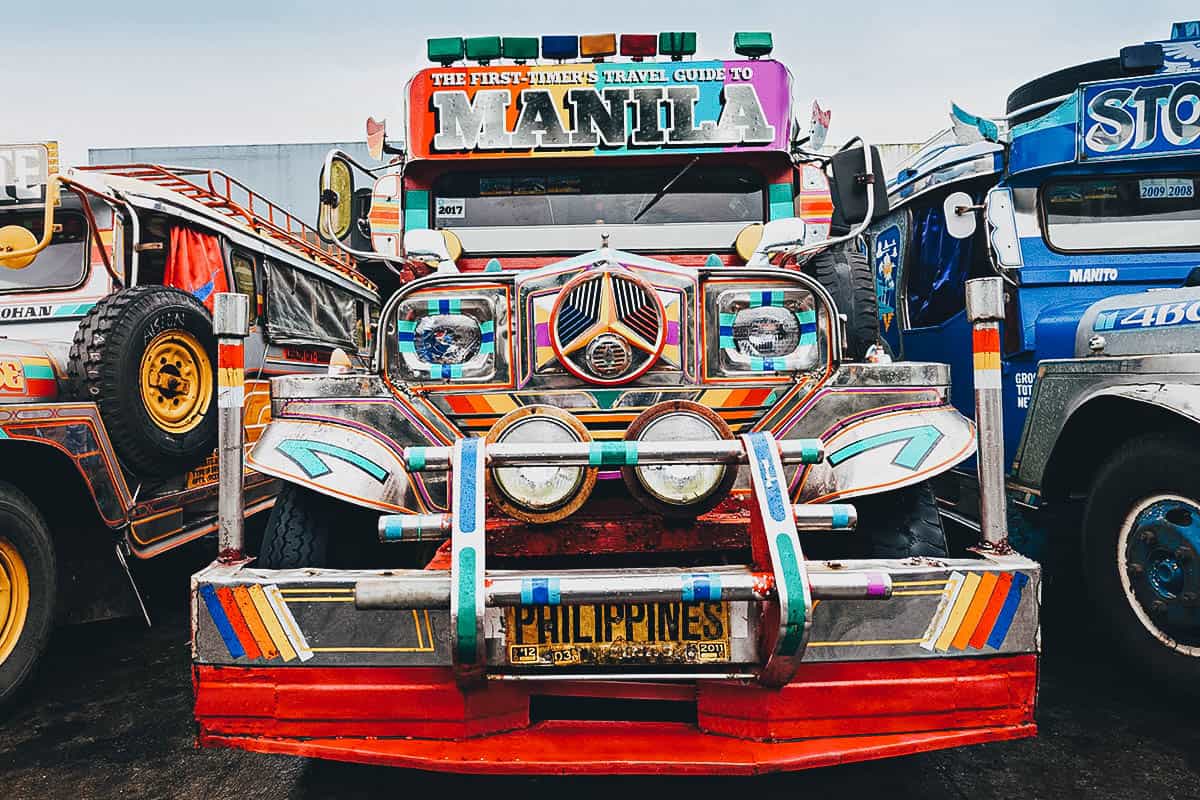 Conclusion
So, you're planning a trip to Manila, the vibrant capital of the Philippines? Well, you're in for an unforgettable adventure! Before you jet off to this bustling city, here are a few travel tips to enhance your experience and make the most out of your Manila trip.
Travel tips for an unforgettable Manila trip
Explore Intramuros: Don't miss the opportunity to visit Intramuros, the historic walled city that takes you back in time to the colonial era. Walk through its cobblestone streets, visit the impressive Fort Santiago, and immerse yourself in the rich history and culture of the Philippines.

Indulge in Filipino cuisine: Manila is a food lover's paradise. Try traditional Filipino dishes like adobo, sinigang, and halo-halo. Don't forget to visit local markets or street food stalls to savor the authentic flavors of Manila.

Experience the nightlife: Manila is known for its vibrant nightlife. Head to popular hotspots like Bonifacio Global City, Makati, or Malate, where you'll find a plethora of bars, clubs, and live music venues to dance the night away.
Frequently Asked Questions about traveling to Manila
Q: Is Manila safe for tourists?
A: Like any other major city, it's important to exercise caution while traveling in Manila. Stick to well-lit and crowded areas, avoid displaying expensive belongings, and be mindful of your surroundings.
Q: What is the best time to visit Manila?
A: The best time to visit Manila is during the cooler months from December to February. The weather is more pleasant, and you can also catch cultural festivals and events during this time.
Q: How can I get around Manila?A: Manila has various modes of transportation, including taxis, jeepneys, and ride-hailing services like Grab. Public transportation can be crowded, so it's advisable to plan your routes in advance and consider hiring a private driver for convenience.
With these travel tips in mind and your curiosity, Manila promises an unforgettable experience filled with history, culture, and delicious food. So pack your bags and get ready to explore the wonders of Manila!
Some of the links provided are affiliate links that I earn a commission for, on any purchases made, at no extra cost to you. This helps me immensely to continue to do what I love.
I am a participant in the affiliate programs including CJ, AWIN and Amazon Services LLC Associates Program. Affiliate programs are designed to provide a means for creators and publishers to earn fees by linking to merchant websites. Thank you 🙏
Stress Free Travel Packing Are you planning your next big adventure? Whether you're heading off on a tropical vacation or a business trip, one thing…