The Top Thing to Eat: Moscow
Public Transportation in Moscow
Overview of the metro, buses, and trams in Moscow
Navigating a city as vast as Moscow can seem overwhelming, but fear not! The city has a well-developed public transportation system that makes getting around a breeze. The main modes of transportation include the metro, buses, and trams.
The Moscow Metro is the most popular option due to its extensive network, speed, and reliability. It consists of twelve lines that cover the entire city and are marked with different colors. Remember to purchase a rechargeable Troika card, which allows for easy and convenient access to the metro, buses, and trams.
Buses and trams are also readily available and offer a convenient way to reach destinations that may not be easily accessible by metro. These modes of transportation have designated stops, and the schedules can be easily found online or at the bus/tram stops themselves.
How to use the Moscow Metro effectively
To make your journey on the Moscow Metro seamless, here are a few tips to keep in mind:
Study the metro map in advance and plan your route. This will save you time and help you avoid getting lost.
Rush hour can be crowded, so try to avoid traveling during peak times if possible.
Be prepared for long escalator rides, as some stations have incredibly deep platforms.
Follow the signs and announcements in both Russian and English to ensure you're heading in the right direction.
Keep your Troika card loaded, as it will be your ticket to enter and exit the metro system.
Tips for navigating bus and tram routes in Moscow
When using buses and trams, consider these tips to navigate the routes effectively:
Use online resources or mobile apps to check bus and tram schedules in real-time.
Ensure you have the correct change (coins) when using cash to pay for your fare.
If possible, avoid traveling during rush hour, as buses and trams tend to be more crowded.
Pay attention to the digital displays inside the vehicle, as they will indicate upcoming stops.
Remember to press the "stop" button or pull the cord when you want to exit.
Getting around Moscow is a breeze with the city's well-connected public transportation system. By familiarizing yourself with the metro, buses, and trams, you'll be able to navigate the city with ease and explore all that Moscow has to offer.
Taxis and Ride-Hailing Services
Information on finding and using taxis in Moscow
When it comes to getting around Moscow, taxis are a convenient option. You can easily find taxis at designated taxi stands or hail one on the street. It is important to note that official taxis in Moscow are required to have a yellow roof sign with the word "TAXI" on it. Make sure to check for this sign before getting in.
Introduction to ride-hailing services like Uber and Yandex.Taxi
Another popular option for transportation in Moscow is ride-hailing services like Uber and Yandex.Taxi. With these services, you can book a ride through a mobile app and pay using online payment methods. They offer a convenient and reliable way to get around the city, especially if you prefer not to use cash.
Tips for using taxis and ride-hailing services efficiently in Moscow
Plan ahead: If you know you will need a taxi or ride-hailing service at a specific time, it's best to pre-book to ensure availability.
Check the estimated fare: Most ride-hailing apps provide an estimated fare before you book. This can help you plan your budget accordingly.
Be aware of surge pricing: During peak hours or high-demand periods, ride-hailing services may implement surge pricing. Keep an eye on the app to avoid any surprises.
Communicate with the driver: If you don't speak Russian, it's helpful to have written instructions or the address in Russian to show the driver, or use translation apps to communicate.
Getting around Moscow with taxis and ride-hailing services can be efficient and hassle-free. Just remember to follow these tips and enjoy exploring the city with ease
Walking and Cycling in Moscow
Exploring Moscow on foot and by bike
If you're visiting Moscow and looking for a unique way to experience the city, consider exploring on foot or by bike. Not only will you get to enjoy the beautiful sights and landmarks at your own pace, but you'll also have the freedom to discover hidden gems that might be missed by other forms of transportation.
Recommended walking routes and landmarks
When it comes to walking in Moscow, there are plenty of scenic routes to choose from. Some popular options include strolling along the iconic Red Square, exploring the historic Arbat Street, or taking a leisurely walk along the Moskva River. Don't forget to visit famous landmarks like the stunning St. Basil's Cathedral or the grand Moscow Kremlin.
Tips for cycling in Moscow and using bike-sharing services
If you prefer to explore Moscow on two wheels, cycling is a great option. The city offers numerous bike lanes and paths, making it safe and convenient for cyclists. You can rent a bike from one of the many bike-sharing services available, such as Velobike or Yandex.Bike. Just grab a bike, ride to your desired destination, and leave it at a designated bike parking area when you're done.
Remember to follow basic safety precautions, such as wearing a helmet and obeying traffic rules. It's also a good idea to plan your route in advance and familiarize yourself with the bike lanes in the city.
Exploring Moscow on foot or by bike allows you to immerse yourself in the city's vibrant atmosphere and discover its hidden treasures. So, lace up your shoes or hop on a bike, and start your adventure through the streets of Moscow
Getting to and from the Airport
Options for getting from the airport to the city center
When traveling to Moscow, it's important to plan your transportation from the airport to the city center. Here are some options to consider:
Shuttle buses: Moscow has a reliable network of shuttle buses that operate between the airports and various locations in the city. These buses are affordable and convenient, offering a comfortable ride for passengers.

Taxis: Taxis are a popular option for getting around Moscow. There are many taxi services available at the airports, and you can easily book a taxi using mobile apps. It's recommended to use official taxi services to avoid scams or overcharging.

Express trains: Some airports in Moscow have express trains that provide a quick and efficient way to reach the city center. These trains are usually faster than other transportation options and offer a comfortable journey.
Overview of shuttle buses, taxis, and express trains
Shuttle buses are a cost-effective option that allows you to explore different areas of the city. Taxis offer convenience and flexibility, especially if you have heavy luggage or are traveling with a group. Express trains are ideal if you're looking for a quick and efficient way to reach the city center.
Tips for a smooth arrival and departure at Moscow airports
Plan in advance: Make sure to research and choose the most suitable transportation option before arriving in Moscow.

Keep your documents handy: Have your passport, visa, and other necessary documents easily accessible during your arrival and departure at the airport.

Be cautious with taxis: Use official taxi services or book a taxi through trusted mobile apps to ensure a safe and fair journey.

Stay updated: Check for any airport or transportation updates online for any changes or delays that may affect your travel plans.
By considering these tips and options, you can have a smooth and hassle-free experience getting to and from the Moscow airports. Enjoy your visit to this vibrant city!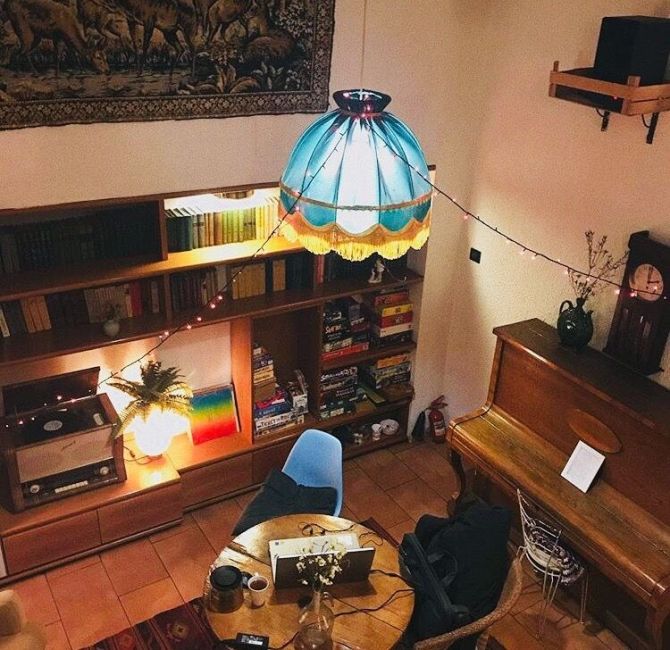 Insider Tips and Additional Information
If you're planning a trip to Moscow, you're in for an unforgettable experience. Navigating a bustling city like Moscow can seem overwhelming at first, but with a few insider tips and some helpful resources, you'll be exploring the city like a pro in no time.
Hidden gems and secret shortcuts in Moscow
With its rich history and vibrant culture, Moscow is full of hidden gems waiting to be discovered. Here are a few off-the-beaten-path spots that are worth exploring:
Krasnye Vorota Metro Station: Step inside this stunning underground masterpiece and admire its breathtaking architecture.
Gorky Park: Escape the hustle and bustle of the city and relax in this beautiful park, offering art installations, sports facilities, and even a beach.
The Moscow Kremlin: Explore the ancient fortress and immerse yourself in Russian history and culture.
Safety tips for getting around the city
Moscow is a safe city for travelers, but it's always important to take precautions. Here are some safety tips to keep in mind:
Use trusted transportation: Stick to official taxis or reputable ride-sharing services like Yandex.Taxi to ensure a safe and reliable journey.
Avoid crowded areas: Be cautious in crowded places, especially during peak hours or at night.
Keep your belongings secure: Be mindful of pickpockets and keep your valuables close to you at all times.
Useful apps and resources for navigating Moscow
To make your journey in Moscow even easier, here are some useful apps and resources to help you navigate the city:
Yandex.Maps: This app provides detailed maps, public transportation routes, and real-time traffic information.
Moscow Metro App: Get real-time metro schedules, plan your route, and access maps offline.
Taxi apps: Use Yandex.Taxi or Gett to easily book a taxi and track your ride.
With these insider tips and resources at your disposal, you'll be able to explore Moscow with confidence and make the most of your trip. Enjoy your time in this vibrant and historic city!
Conclusion
Whether you are a first-time traveler or a frequent visitor, navigating Moscow's transportation system can be a bit overwhelming. However, with the right information and a little bit of planning, getting around the city can become much more manageable. By utilizing the various transportation options available, you can explore the city efficiently and comfortably.
Summary of transportation options in Moscow
Metro: The Moscow Metro is the most popular and efficient mode of transportation in the city, providing access to almost all major attractions and areas.

Taxis: Taxis are widely available in Moscow, and you can use ride-hailing apps like Uber or Yandex.Taxi for convenient and reliable service.

Buses and Trolleybuses: The bus and trolleybus networks cover the entire city, offering a more extensive reach than the metro. You can use these options for shorter distances or to explore areas not served by the metro.

Trams: Trams are another affordable and convenient option, especially in the city center and residential areas.

Commuter trains: If you plan to travel outside of Moscow, commuter trains are a great option, connecting the city with surrounding areas.
Final thoughts and recommendations for getting around efficiently in the city
Plan your routes in advance using transportation apps or maps to save time and avoid confusion.
Consider purchasing a rechargeable transport card, like the Troika card, for easy access to multiple modes of transportation.
Avoid traveling during rush hours, as the metro and buses can get crowded.
Learn some basic Russian phrases or carry a translation app to communicate with taxi drivers or ask for directions.
Take advantage of the Moscow City Tour hop-on hop-off bus service for a convenient way to visit popular tourist attractions.
By following these tips and utilizing the different transportation options available, you can navigate Moscow with ease and make the most of your time in this vibrant city.
Some of the links provided are affiliate links that I earn a commission for, on any purchases made, at no extra cost to you. This helps me immensely to continue to do what I love.
I am a participant in the affiliate programs including CJ, AWIN and Amazon Services LLC Associates Program. Affiliate programs are designed to provide a means for creators and publishers to earn fees by linking to merchant websites. Thank you 🙏
Stress Free Travel Packing Are you planning your next big adventure? Whether you're heading off on a tropical vacation or a business trip, one thing…