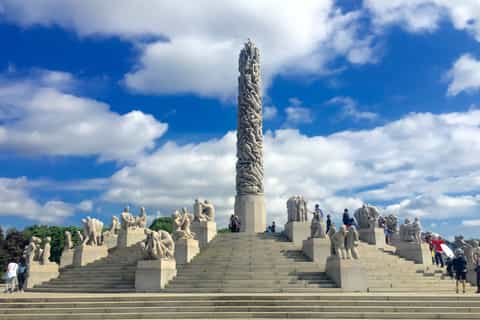 Top Attractions in Oslo
Oslo, the capital city of Norway, is a beautiful destination that offers a mix of natural beauty, rich history, and modern attractions. Whether you're a nature lover, history buff, or simply looking to immerse yourself in the local culture, Oslo has something for everyone. Here are the top attractions you should not miss on your visit to Oslo:
1. Vigeland Park and Museum:
Located in the Frogner Park, Vigeland Park is the world's largest sculpture park made by a single artist, Gustav Vigeland. The park is home to over 200 sculptures depicting human figures in various poses and emotions. Here, you can take a leisurely stroll and marvel at the intricate work while enjoying the serene atmosphere. The nearby Vigeland Museum provides further insight into the life and art of Gustav Vigeland.
2. The Viking Ship Museum:
Step back in time and explore the rich Viking history at the Viking Ship Museum. Here, you can witness remarkably preserved Viking ships, which date back to the 9th century. These well-preserved vessels offer a glimpse into the seafaring culture and craftsmanship of the Vikings. The museum also houses a collection of artifacts and exhibitions that provide a deeper understanding of Viking life and culture.
3. Oslo Opera House and Aker Brygge:
For lovers of modern architecture, a visit to the Oslo Opera House is a must. This striking building is known for its innovative design, with a slanted roof that doubles as a public plaza. You can explore the interior and even catch a show at this world-class opera house.
After visiting the opera house, take a leisurely stroll down to Aker Brygge, a vibrant waterfront area. Here, you can enjoy a range of shops, trendy restaurants, and bars. Take in the beautiful views of the Oslo Fjord as you relax by the waterfront.
Oslo offers a variety of other attractions such as the Royal Palace, Akershus Fortress, and the National Gallery. The city also boasts numerous parks and scenic areas, perfect for outdoor enthusiasts.
Finally, don't forget to immerse yourself in the local food scene. Oslo offers a wide range of culinary delights, from traditional Norwegian fare to international cuisine. Sample some delicious seafood, try local specialties like reindeer or cloudberries, and indulge in a cup of rich Norwegian coffee.
In conclusion, Oslo is a city that seamlessly blends natural beauty, rich history, and modern attractions. Whether you're interested in art, history, or simply enjoying the scenic surroundings, Oslo has something for everyone. So pack your bags and embark on an exciting adventure in the vibrant capital city of Norway.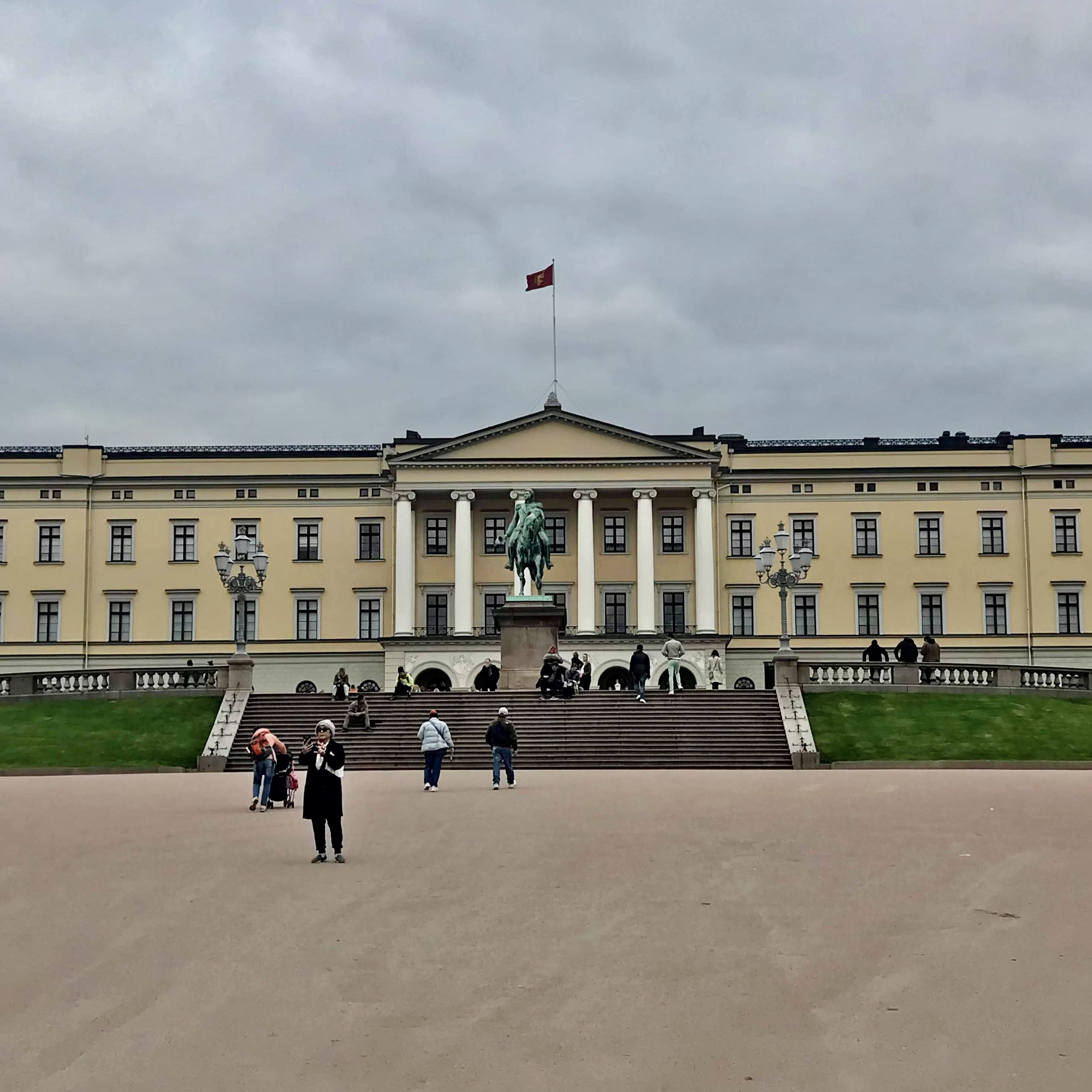 Cultural Experiences in Oslo
Oslo, the capital city of Norway, is a treasure trove of cultural experiences that you won't want to miss. From royal palaces and iconic art galleries to prestigious landmarks and breathtaking views, Oslo has something for everyone. Here are some must-visit attractions that will make your trip to Oslo truly unforgettable.
1. The Royal Palace and National Gallery:
Begin your cultural journey by visiting the impressive Royal Palace, the official residence of the Norwegian Royal Family. Take a stroll through the beautiful palace gardens and witness the changing of the guards. It's a great opportunity to experience Norwegian royalty up close.
Afterward, head to the nearby National Gallery, which houses a spectacular collection of art, including one of the world's most famous paintings, "The Scream" by Edvard Munch. Marvel at the impressive artworks from renowned artists and delve into the rich history of Norwegian art.
2. Nobel Peace Center and Oslo City Hall:
Immerse yourself in the history of peacekeeping at the Nobel Peace Center. Learn about the prestigious Nobel Peace Prize and the inspiring individuals who have dedicated their lives to promote peace and harmony. It's a thought-provoking experience that will leave you inspired.
Next, explore the iconic Oslo City Hall, known for its stunning murals and impressive architecture. Take a guided tour and admire the beautiful artwork that depicts important events in Norwegian history. The City Hall also hosts the annual Nobel Peace Prize ceremony, adding to its significance.
3. The Holmenkollen Ski Museum and Tower:
If you're a fan of winter sports or simply want to enjoy breathtaking views of Oslo, visit the Holmenkollen Ski Museum and Tower. Explore the history of skiing at the museum, which showcases a fascinating collection of artifacts and exhibits. Then, take an elevator to the top of the iconic ski jump tower and be rewarded with panoramic views of the city and surrounding nature. It's a truly unique experience that combines sports, history, and stunning vistas.
These are just a few of the many cultural experiences Oslo has to offer. Whether you're interested in art, history, or simply immersing yourself in the local culture, Oslo will exceed your expectations. Make sure to plan your visit accordingly and embrace the rich cultural heritage of this vibrant city.
Conclusion
Overall, Oslo is a vibrant and beautiful city that offers a wide range of attractions and experiences for every traveler. From its stunning natural scenery to its rich cultural heritage, there is something for everyone to enjoy in this Norwegian capital.
Whether you are interested in exploring museums, hiking in the surrounding forests, or indulging in delicious Norwegian cuisine, Oslo has it all. Remember to plan your trip in advance and make the most of your time in this stunning city.
So pack your bags, book your tickets, and get ready for an unforgettable adventure in Oslo!
Frequently Asked Questions about traveling to Oslo
If you are planning a trip to Oslo, you may have some questions in mind. Here are the answers to some frequently asked questions:
What is the best time to visit Oslo? The best time to visit Oslo is during the summer months from June to August when the weather is mild and the days are long. However, if you are interested in winter sports or want to experience the Northern Lights, winter months can be equally enchanting.

How do I get around in Oslo? Oslo has an excellent public transportation system, including buses, trams, and trains. You can purchase a travel card and use it on all modes of public transport. Additionally, the city is also bike-friendly, and you can rent a bike to explore at your own pace.

Are there any must-visit attractions in Oslo? Some of the must-visit attractions in Oslo include the Viking Ship Museum, the Royal Palace, Vigeland Park, and the Oslo Opera House. These places offer unique insights into Norwegian history, art, and culture.

Is Oslo an expensive city to visit? Oslo is known for being one of the most expensive cities in the world. However, with careful planning and budgeting, it is possible to have an affordable trip. Look for budget accommodations, dine at local eateries, and take advantage of free attractions and activities.

What should I pack for a trip to Oslo? It is recommended to pack layers of clothing as the weather in Oslo can be unpredictable. Include a warm jacket, comfortable walking shoes, and an umbrella or raincoat. Don't forget to pack your camera to capture the beautiful sights!

Is it safe to travel to Oslo? Oslo is generally a safe city to travel to. However, it is always a good idea to take basic precautions such as keeping an eye on your belongings and avoiding dark and isolated areas at night.
Now that you have all the information you need, it's time to start planning your trip to Oslo. Whether you are a history enthusiast, a nature lover, or a foodie, this city has something to offer everyone. So get ready to explore the wonders of Oslo and create memories that will last a lifetime!
Some of the links provided are affiliate links that I earn a commission for, on any purchases made, at no extra cost to you. This helps me immensely to continue to do what I love.
I am a participant in the affiliate programs including CJ, AWIN and Amazon Services LLC Associates Program. Affiliate programs are designed to provide a means for creators and publishers to earn fees by linking to merchant websites. Thank you 🙏
Stress Free Travel Packing Are you planning your next big adventure? Whether you're heading off on a tropical vacation or a business trip, one thing…