The Top Thing to Eat: Ottawa
Public Transportation
Ottawa public transportation options
When visiting Ottawa, Canada's capital city, getting around can be a breeze with the efficient public transportation system. The city offers a variety of options to help you navigate the city and explore its many attractions.
Using the OC Transpo buses and trains
The OC Transpo is the main public transportation provider in Ottawa. Their extensive bus network covers the entire city, making it convenient to travel to different neighborhoods and attractions. The buses have frequent schedules and provide real-time information on arrival times through their mobile app or website.
To use the OC Transpo buses, you will need to purchase a Presto card, which is a reloadable electronic transit fare card. You can easily load money onto the card and tap it when boarding the bus. The fare is automatically deducted, and transfers within a specified time period are free, allowing you to easily switch buses if needed.
OC Transpo also operates a light rail transit system known as the O-Train. The O-Train Confederation Line runs east to west through downtown Ottawa and connects to various key locations. It offers a fast and convenient way to travel across the city, with frequent service.
Exploring Ottawa with the O-Train Confederation Line
The O-Train Confederation Line is a great option for exploring Ottawa's downtown core and popular attractions. It stops near major landmarks such as Parliament Hill, Rideau Centre, and the ByWard Market. The trains are spacious, clean, and have designated areas for luggage.
One of the advantages of using the O-Train is the dedicated transitway, which means that trains have their own tracks and are not affected by traffic congestion. This ensures a reliable and efficient travel experience, especially during peak hours.
When using public transportation in Ottawa, it's important to plan your journeys in advance. The OC Transpo website and mobile app provide detailed route maps, schedules, and trip planning tools to help you navigate the city. You can also use digital payment options like Apple Pay or Google Pay to easily pay for your fares.
Overall, Ottawa's public transportation system is well-designed and reliable, making it a convenient choice for getting around the city. Whether you're here for business or leisure, exploring Ottawa's vibrant neighborhoods and attractions has never been easier with the OC Transpo buses and the O-Train Confederation Line. So hop on board and start your adventure in Canada's capital!
Cycling and Bike Rentals
The bike-friendly city of Ottawa
When it comes to getting around Ottawa, one of the most enjoyable and convenient methods is cycling. Ottawa boasts a bike-friendly culture with an extensive network of bike paths and trails that make it easy to explore the city on two wheels. Whether you're a seasoned cyclist or just looking for a fun way to get around, cycling in Ottawa is an excellent option.
Exploring Ottawa's bike paths and trails
Ottawa offers a variety of bike paths and trails that cater to all levels of cyclists. From scenic routes along the Rideau Canal to the expansive Prescott-Russell Recreational Trail, there is something for everyone. Whether you want to take a leisurely ride along the Ottawa River or challenge yourself with a more rugged trail, Ottawa has you covered. The city's bike paths are well-maintained and clearly marked, making navigation a breeze.
Renting bikes for a convenient way to get around
If you don't have a bike of your own, don't worry! Ottawa has numerous bike rental services available throughout the city. Renting a bike is a convenient and affordable way to explore Ottawa without the hassle of bringing your own bike. Many rental companies offer hourly, daily, or weekly rental options, allowing you to choose the duration that suits your needs. With a wide range of bike styles and sizes available, you can find the perfect bike for your adventure.
When renting a bike, be sure to ask about safety equipment, such as helmets and locks. It's important to prioritize safety while cycling in Ottawa, especially on busy streets. Follow the rules of the road, be aware of your surroundings, and always wear a helmet. Additionally, consider planning your route in advance and familiarizing yourself with the city's bike lanes and designated cycling routes.
In conclusion, cycling and renting bikes are fantastic options for getting around Ottawa. With its bike-friendly culture and abundant bike paths, exploring the city by bike is not only convenient but also a great way to experience the beauty and charm of Ottawa. So hop on a bike and get ready to discover everything this wonderful city has to offer.
Walking and Pedestrian-Friendly Areas
Discovering Ottawa on foot
If you want to truly experience Ottawa's charm and beauty, there's no better way than exploring the city on foot. Ottawa is known for being a pedestrian-friendly city, with plenty of walkable areas and scenic routes that will take you to some of the city's top attractions.
Exploring Ottawa's downtown core
The downtown core of Ottawa is a bustling and vibrant area that is best explored on foot. Start your journey at Parliament Hill, where you can take in stunning views of the iconic Parliament Buildings and the majestic Ottawa River. From there, head to Sparks Street, a pedestrian-only street lined with shops, restaurants, and street performers. Don't forget to visit the historic ByWard Market, where you can browse through fresh produce, local crafts, and trendy boutiques.
Must-see pedestrian-friendly areas in Ottawa
Ottawa offers several must-see pedestrian-friendly areas that are worth exploring. Rideau Canal, a UNESCO World Heritage Site, is a great choice for a leisurely stroll. During the warmer months, you can rent a bike or lace up your rollerblades and enjoy the scenic pathway along the canal. Another popular destination is the Glebe neighborhood, known for its trendy shops, cozy cafes, and lively atmosphere. Wander along Bank Street and take in the vibrant energy of this eclectic community.
If you're a nature enthusiast, don't miss exploring Gatineau Park, located just a short drive away from downtown Ottawa. This expansive park offers numerous walking trails, scenic viewpoints, and picnic spots where you can unwind and connect with nature.
Ottawa is also home to beautiful parks, such as Major's Hill Park and Confederation Park. These green spaces are perfect for a leisurely stroll, a picnic, or simply enjoying the stunning views of the city.
So, lace up your walking shoes and get ready to explore the pedestrian-friendly areas of Ottawa. Whether you're interested in history, culture, shopping, or nature, there's something for everyone in this charming Canadian capital. Let the sidewalks be your guide as you uncover the hidden gems and treasures that Ottawa has to offer.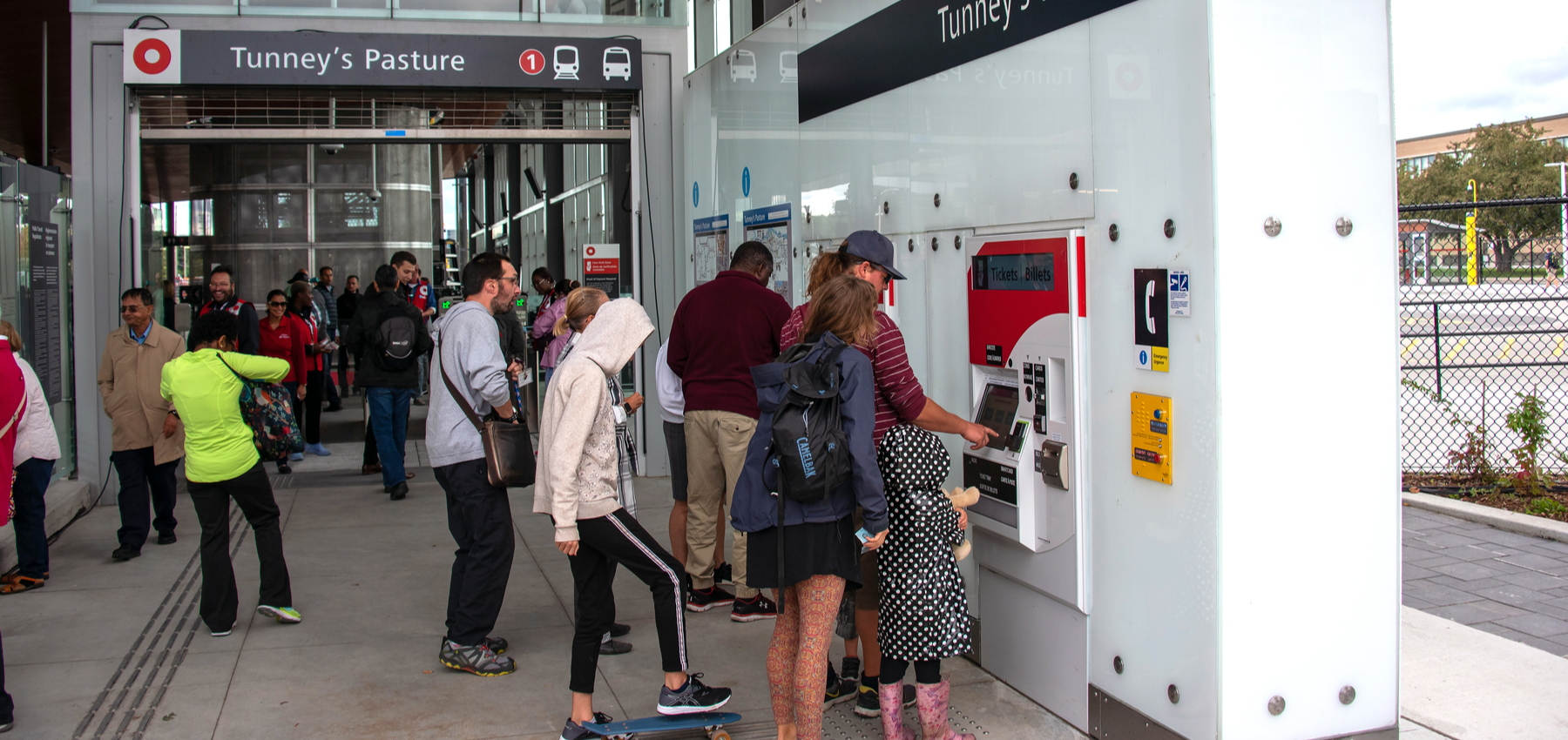 Introduction
When you find yourself in Ottawa, the beautiful capital city of Canada, you'll want to explore all that it has to offer. Getting around the city efficiently is key to making the most of your time there. Luckily, Ottawa offers plenty of convenient transportation options to help you navigate the city easily.
Summary of convenient ways to get around Ottawa
Public transportation: Ottawa has an excellent public transportation system, including buses and light rail trains. The OC Transpo bus system operates throughout the city, connecting various neighborhoods and attractions. The O-Train, the city's light rail system, is another convenient and efficient way to travel.

Biking: Ottawa is a bike-friendly city with plenty of bike lanes and paths. You can easily rent a bike from one of the many bike-sharing services available or bring your own. Exploring the city on two wheels allows you to take in the beautiful scenery and easily maneuver around congested areas.

Walking: Ottawa is a compact city, and many of its popular attractions are within walking distance of each other. Walking is a great way to discover hidden gems, enjoy the city's architecture, and soak in the vibrant atmosphere. Plus, it's environmentally friendly and good exercise!

Taxis and rideshares: If you prefer a more direct mode of transportation, taxis and rideshare services like Uber are readily available in Ottawa. They offer convenience and comfort, especially when traveling longer distances or with heavy luggage.
Tips for maximizing your time exploring the city
Plan your itinerary: Ottawa has a wide range of attractions, from Parliament Hill and the Rideau Canal to the National Gallery of Canada and the ByWard Market. To make the most of your time, plan your itinerary and group attractions that are in close proximity to each other.

Use a map or navigation app: To avoid getting lost or wasting time, use a map or navigation app to help you navigate the city. This will ensure that you can easily find your way around and reach your desired destinations efficiently.

Avoid peak hours: Ottawa, like any city, can experience heavy traffic during peak hours. To save time and avoid sitting in traffic, plan your excursions outside of rush hour. Consider visiting popular attractions early in the morning or during off-peak times for a more enjoyable experience.
Frequently Asked Questions about getting around Ottawa
Is parking available in Ottawa? Yes, Ottawa has plenty of parking options available, including street parking, parking garages, and parking lots. However, parking can be limited and expensive in some areas, so it's best to utilize public transportation or other modes of transport whenever possible.

Are there accessibility options available for getting around Ottawa? Ottawa is committed to providing accessible transportation options for all individuals. OC Transpo buses and light rail trains are equipped with accessibility features, and the city strives to make its sidewalks and public spaces accessible and inclusive.

Can I use my credit card for public transportation? Yes, you can use your credit card or a contactless payment method to pay for fares on OC Transpo buses and the O-Train. However, it's always a good idea to have cash on hand as a backup.
In conclusion, getting around Ottawa is a breeze with its various transportation options. Whether you prefer public transportation, biking, walking, or using taxis and rideshares, exploring the city is convenient and accessible. By planning your itinerary, using maps or navigation apps, and taking advantage of off-peak hours, you'll maximize your time and make the most of your visit to this vibrant Canadian capital city.
Some of the links provided are affiliate links that I earn a commission for, on any purchases made, at no extra cost to you. This helps me immensely to continue to do what I love.
I am a participant in the affiliate programs including CJ, AWIN and Amazon Services LLC Associates Program. Affiliate programs are designed to provide a means for creators and publishers to earn fees by linking to merchant websites. Thank you 🙏
Stress Free Travel Packing Are you planning your next big adventure? Whether you're heading off on a tropical vacation or a business trip, one thing…