Introduction
Paris is a city known for its rich culture and vibrant arts scene. Whether you are an art enthusiast or a casual visitor, exploring the museums and art galleries in Paris is a must-do. From iconic masterpieces to hidden gems, there is something for everyone to enjoy.
Museums and Art in Paris
Discovering the Louvre: Masterpieces and Beyond
Step into the world's largest art museum and be prepared to be amazed. The Louvre is home to thousands of famous works, including the Mona Lisa and the Venus de Milo. Take your time to explore the different collections, from ancient Egyptian artifacts to Renaissance masterpieces. Don't forget to admire the stunning architecture of the museum itself.
The Enchanting World of Musée d'Orsay
Located on the left bank of the Seine, the Musée d'Orsay houses a vast collection of impressionist and post-impressionist art. Admire works by artists such as Monet, Renoir, Van Gogh, and many others. The museum is housed in a former railway station, adding to its unique charm.
Off the Beaten Path: Lesser-Known Art Museums in Paris
While the Louvre and Musée d'Orsay are the highlights, Paris is also home to numerous smaller art museums that offer a different perspective. Visit the Musée de l'Orangerie to see Monet's Water Lilies up close or explore modern and contemporary art at the Pompidou Center. These lesser-known museums offer an opportunity to discover new artists and lesser-known works.
Whether you are exploring the famous museums or venturing off the beaten path, Paris offers a world of art and culture waiting to be discovered. Immerse yourself in the vibrant art scene and create memories that will last a lifetime.
Parisian Fashion and Shopping
Paris Fashion Districts: Where Style Meets Elegance
If you're a fashion lover, Paris is the place to be. The city offers a diverse range of fashion districts where you can explore and indulge in the latest trends. Le Marais, located in the 3rd and 4th arrondissements, is known for its trendy boutiques and vintage shops. The Champs-Élysées, one of the most famous avenues in the world, is home to luxury brands like Chanel and Louis Vuitton. The Saint-Germain-des-Prés neighborhood showcases high-end designer stores and is perfect for a day of upscale shopping. Whether you're looking for high fashion or unique indie labels, Paris has it all.
Shop 'Til You Drop: Popular Shopping Streets in Paris
Paris is no stranger to shopping streets that cater to every style and budget. Rue de Rivoli, located in the 1st arrondissement, houses popular brands like H&M and Zara, as well as department stores like BHV. If you're a fan of luxury shopping, head to Rue du Faubourg Saint-Honoré, where you'll find renowned fashion houses such as Hermès and Dior. Rue Montorgueil, known for its lively atmosphere, is lined with charming boutiques and specialty food stores. Make sure to check out these iconic shopping streets during your visit to Paris.
Vintage and Unique Finds: Parisian Thrift Stores
For those who love vintage and unique finds, Paris has a delightful array of thrift stores to explore. Located in the Marais district, Kilo Shop offers a unique shopping experience where you pay by the weight of the clothing. Free'P'Star is another popular thrift store, known for its wide selection of vintage pieces and affordable prices. If you're looking for high-quality designer vintage, make a stop at Didier Ludot, located near the Palais Royal. Parisian thrift stores are a treasure trove of hidden gems that will add a touch of individuality to your wardrobe.
Note: This article is for informational purposes only. It is always recommended to check the latest travel advisories and local guidelines before planning a trip.
Exploring the Outskirts of Paris
Escape the City: Day Trips from Paris
Planning to take a break from the hustle and bustle of Paris? You're in luck, as there are plenty of exciting day trips you can take from the city. Just a short train ride away, you can visit charming towns and experience the beauty of the French countryside.
Some popular day trip destinations include the stunning Palace of Versailles, known for its magnificent gardens and opulent architecture. Another great option is the historic town of Rouen, where you can explore its medieval streets and visit the famous Rouen Cathedral. For art lovers, a visit to Monet's Garden in Giverny is a must, where you can see the inspiration behind the iconic Water Lilies paintings.
Château Adventures: Exploring French Castles near Paris
If you're a history enthusiast or simply fascinated by grand architecture, don't miss out on visiting the majestic castles near Paris. The Loire Valley, just a few hours from the city, is home to several stunning châteaux that will transport you back in time. From the fairytale-like Château de Chambord to the romantic Château de Chenonceau, each castle has its own unique charm and stories to tell.
Nature Retreats: Parks and Gardens in and around Paris
Escape the city's hustle and immerse yourself in nature at the parks and gardens in and around Paris. The Jardin du Luxembourg is a favorite among locals and tourists, offering a serene oasis in the heart of the city. For a more expansive green space, head to the Parc de la Villette, where you can enjoy picnics, concerts, and even visit the Cité des Sciences et de l'Industrie, a science museum.
Just outside of Paris, you'll find the enchanting gardens of the Palace of Versailles, which are a sight to behold. Take a leisurely stroll through the manicured lawns and discover the hidden groves and fountains.
So, whether you're looking for a cultural day trip, a castle adventure, or a peaceful nature retreat, the outskirts of Paris have something to offer everyone.
Practical Tips for Travelers
Navigating the Parisian Transportation System
When traveling in Paris, it's important to familiarize yourself with the city's transportation system to make your trip more enjoyable and efficient. The Paris Metro is a convenient and affordable option, with extensive coverage throughout the city. Get yourself a Metro map and plan your routes in advance. Consider purchasing a Paris Visite pass for unlimited travel on the Metro, buses, and RER trains.
Safety Tips for Travelers in Paris
While Paris is generally safe for tourists, it's always wise to exercise caution and common sense. Keep an eye on your belongings, especially in crowded areas. Be aware of your surroundings and avoid displaying valuable items. It's also recommended to carry a photocopy of your passport and important documents, leaving the originals secured at your hotel. Additionally, be cautious of scams and pickpockets, especially around popular tourist attractions.
French Etiquette: Do's and Don'ts while in Paris
To make the most of your visit to Paris, it's helpful to familiarize yourself with French etiquette. Some do's include greeting people with a "Bonjour" or "Bonsoir," saying "Merci" when receiving a service, and eating bread by tearing off small pieces rather than biting into it. Some don'ts include speaking loudly in public places, wearing overly casual clothing in formal establishments, and interrupting someone while they are speaking.
By following these practical tips, you can navigate the Parisian transportation system with ease, ensure your safety, and avoid any cultural faux pas. So, get ready to explore the beautiful City of Light and immerse yourself in its rich history, culture, and culinary delights. Bon voyage!
Accommodation in Paris
When planning your trip to the City of Lights, one of the most important aspects to consider is where to stay. Paris offers a wide range of accommodation options to suit every budget and preference. Here are some tips to help you choose the right hotel for your stay:
From Boutiques to Budget: Choosing the Right Hotel in Paris
Location: Consider staying in a central location like the Marais or Saint-Germain-des-Prés, which will give you easy access to popular attractions and public transportation.

Reviews: Read reviews from previous guests to get an idea of the hotel's quality and service. Websites like TripAdvisor and Booking.com are great resources for finding honest reviews.

Budget: Set a budget for your accommodation and stick to it. Paris has options for every budget, from luxury hotels to budget-friendly alternatives like boutique hotels or bed and breakfasts.
Top-Rated Hostels for Budget Travelers in Paris
Generator Paris: Located in the vibrant 10th Arrondissement, this stylish hostel offers a range of dormitory and private rooms at affordable prices. It's known for its lively atmosphere and modern amenities.

Les Piaules: Situated in the trendy Belleville neighborhood, Les Piaules is a popular choice among budget travelers. It features a rooftop bar with stunning views of the city and offers both dormitory and private rooms.
Remember to book your accommodation well in advance, especially during peak travel seasons, to secure the best options.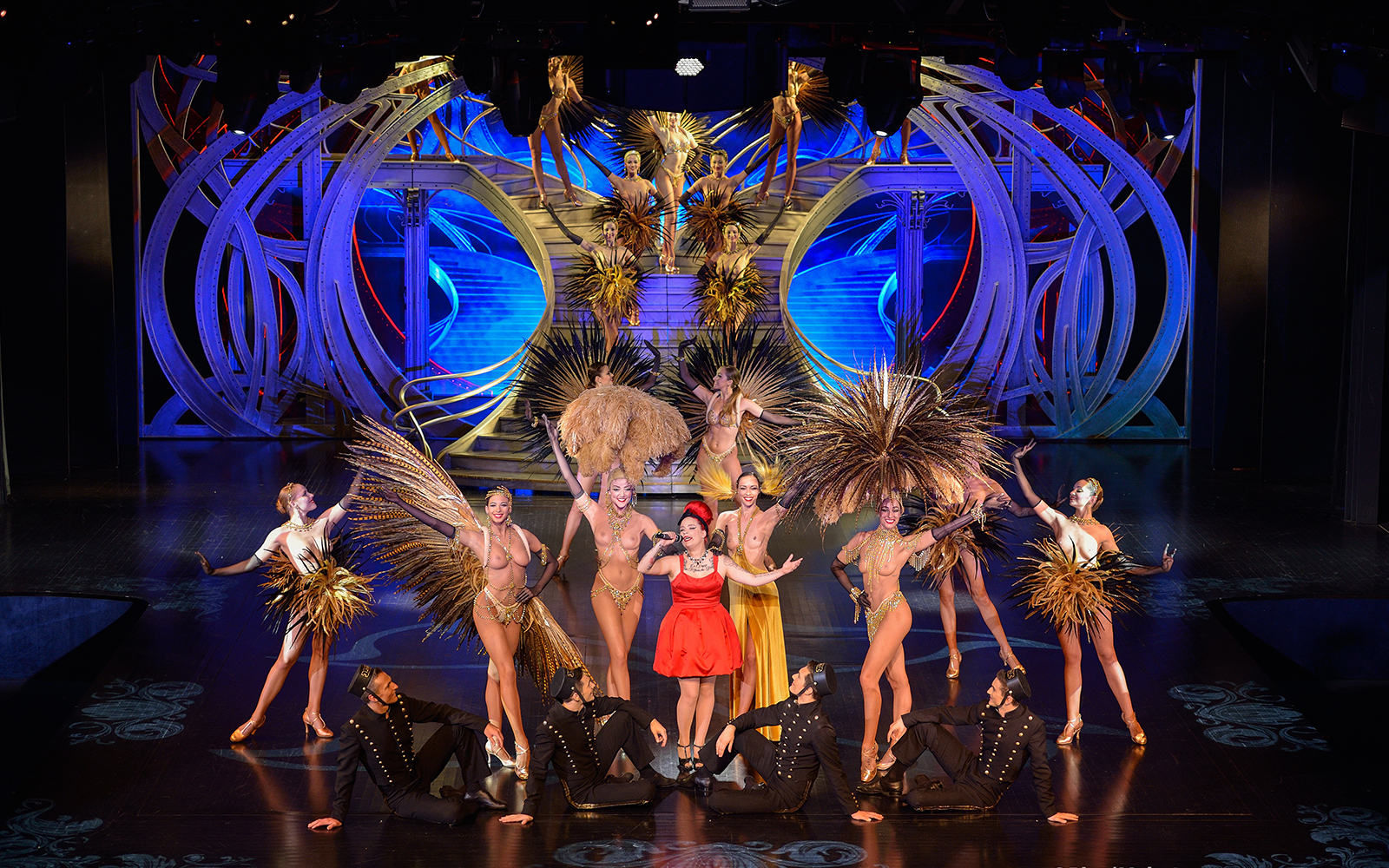 Nightlife and Entertainment in Paris
Paris is not only famous for its historical landmarks and delicious cuisine but also for its vibrant nightlife and entertainment options. Whether you are a music enthusiast, a theater lover, or simply looking for a lively spot to unwind after a long day of exploring, Paris has something to offer for everyone. Here are a few experiences you shouldn't miss during your visit to the City of Lights.
A Night to Remember: Parisian Cabarets and Shows
Immerse yourself in the glamour and charm of the Parisian cabaret scene. From the world-famous Moulin Rouge to the intimate and artistic Le Lido, these legendary establishments offer an unforgettable night of music, dance, and breathtaking performances. Make sure to book your tickets in advance to secure a seat at these popular shows and enjoy an evening filled with elegance and excitement.
Rooftop Bars with Stunning Views of Paris
For those looking for a more relaxed and scenic experience, head to one of the many rooftop bars scattered across the city. With panoramic views of the iconic Eiffel Tower, Sacré-Cœur Basilica, or the Seine River, these stylish and trendy bars provide the perfect setting to sip on cocktails and enjoy the breathtaking beauty of Paris at night. Watch the sunset paint the city skyline with hues of orange and pink, and revel in the magical atmosphere that only Paris can offer.
Whether you choose to indulge in the enchanting performances of Parisian cabarets or unwind at a rooftop bar with breathtaking views, the nightlife and entertainment options in Paris are sure to leave you with unforgettable memories of your visit.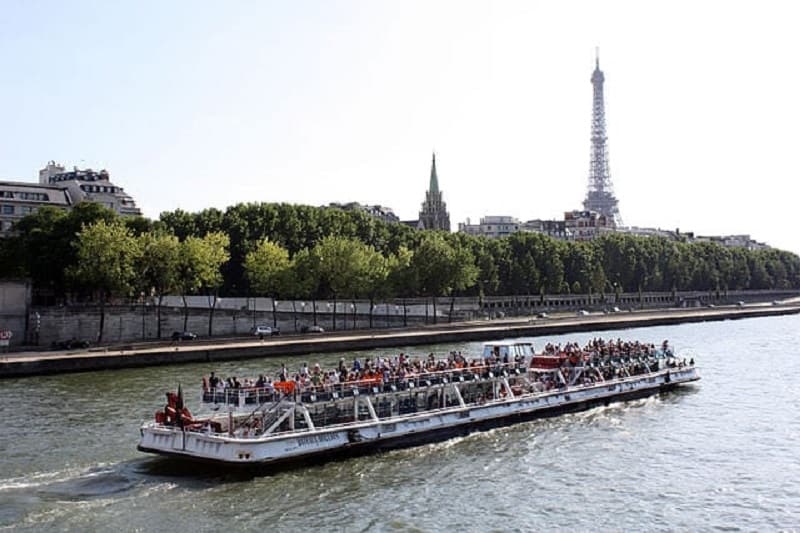 Daytime Activities in Paris
Cruise along the Seine: Parisian River Adventures
If you're looking for a picturesque and relaxing way to explore Paris, a cruise along the Seine River is a must-do. Hop aboard one of the many riverboats and take in the stunning views of iconic landmarks like the Eiffel Tower, Louvre Museum, and Notre-Dame Cathedral. As you glide along the calm waters, you'll have the opportunity to learn about the city's history and architecture from the informative onboard commentary. A river cruise is also a great way to appreciate the beauty of Paris at sunset when the city lights up in a magical glow. So sit back, relax, and let the river sweep you away on a memorable adventure in the heart of Paris.
A Stroll in the Park: Relaxing Escapes in the City
After exploring the bustling streets of Paris, take a break and enjoy the city's green spaces. Paris is home to numerous beautiful parks and gardens, offering a serene oasis amidst the urban hustle and bustle. One of the most famous parks is the Jardin du Luxembourg, known for its elegant French gardens, picturesque statues, and tranquil atmosphere. Another popular destination is the Tuileries Garden, located between the Louvre Museum and Place de la Concorde, where you can enjoy a leisurely stroll or relax by the fountains. And if you're in the mood for a picnic, head to the Champ de Mars, a sprawling green space in front of the Eiffel Tower. So put on your walking shoes, grab a book or a picnic basket, and immerse yourself in the beauty of nature within the city.
Conclusion
So, you're planning a trip to Paris? Well, get ready to be swept away by the charm and beauty of the City of Lights! With its iconic landmarks, world-class cuisine, and rich history, Paris offers an unforgettable experience for travelers of all ages. Here's a quick recap of our Paris travel guide to help you make the most of your trip:
Exploring the Landmarks: Don't miss the Eiffel Tower, the Louvre Museum, and the Notre-Dame Cathedral. These iconic sites are must-see attractions that showcase the city's grandeur and history.

Indulging in French Cuisine: Paris is a culinary paradise, so be sure to try traditional French dishes like croissants, escargot, and crème brûlée. Don't forget to visit local cafes and patisseries for a true taste of Parisian gastronomy.

Immersing in the Culture: Take the time to stroll along the Seine River, explore charming neighborhoods like Montmartre, and visit the vibrant markets like Marché Bastille. These experiences will give you a glimpse into the local way of life.

Enjoying the Arts: Paris is known for its art scene, so be sure to visit world-renowned museums like the Musée d'Orsay and the Centre Pompidou. Catching a show at the Moulin Rouge or the Palais Garnier is also a fantastic experience.
Frequently Asked Questions
What is the best time to visit Paris? The best time to visit Paris is during the spring (April to June) and fall (September to November) when the weather is mild, and the city is less crowded.

Is it necessary to speak French? While it's always a plus to know a few basic French phrases, many Parisians speak English, especially in tourist areas. However, making an effort with a few polite phrases will be appreciated by the locals.

How do I get around the city? Paris has an excellent public transportation system with an extensive metro network and buses. You can also walk or rent a bicycle to explore the city at your own pace.
Remember, Paris is a city meant to be savored. Take your time, soak in the atmosphere, and embrace the enchantment of this romantic destination. Bon voyage!
Some of the links provided are affiliate links that I earn a commission for, on any purchases made, at no extra cost to you. This helps me immensely to continue to do what I love.
I am a participant in the affiliate programs including CJ, AWIN and Amazon Services LLC Associates Program. Affiliate programs are designed to provide a means for creators and publishers to earn fees by linking to merchant websites. Thank you 🙏
Stress Free Travel Packing Are you planning your next big adventure? Whether you're heading off on a tropical vacation or a business trip, one thing…