Introduction to Rome
Welcome to the Eternal City! If you're looking for a city that seamlessly blends ancient history with modern charm, Rome should be at the top of your travel list. Here, you'll find iconic landmarks, breathtaking art, and mouthwatering cuisine that will leave you awe-inspired and craving for more.
Why visit Rome?
Historical Marvels: Rome is home to some of the world's most renowned historical sites, such as the Colosseum, Roman Forum, and Pantheon. Immerse yourself in the ancient ruins and walk in the footsteps of emperors.

Artistic Paradise: Rome boasts an impressive collection of art and architecture. Don't miss the opportunity to marvel at Michelangelo's masterpiece, the Sistine Chapel, or to explore the Vatican Museums and their vast treasures.

Delicious Cuisine: Indulge in authentic Italian cuisine, from mouthwatering pasta dishes to delectable gelato. Rome is a food lover's paradise, offering a wide range of culinary delights to satisfy any palate.
Best time to visit Rome
The best time to visit Rome is during the spring and fall seasons. These months offer mild temperatures and fewer crowds compared to the peak summer season. Spring brings beautiful blossoms and pleasant weather, while fall offers vibrant colors and cultural events. Be sure to check the calendar for any local festivities or religious holidays that may impact your visit.
Whether you're wandering through the charming streets of Trastevere, tossing a coin into the Trevi Fountain, or simply indulging in a delicious slice of pizza, Rome will captivate you with its timeless beauty and unforgettable experiences. Get ready to explore the wonders of this magnificent city!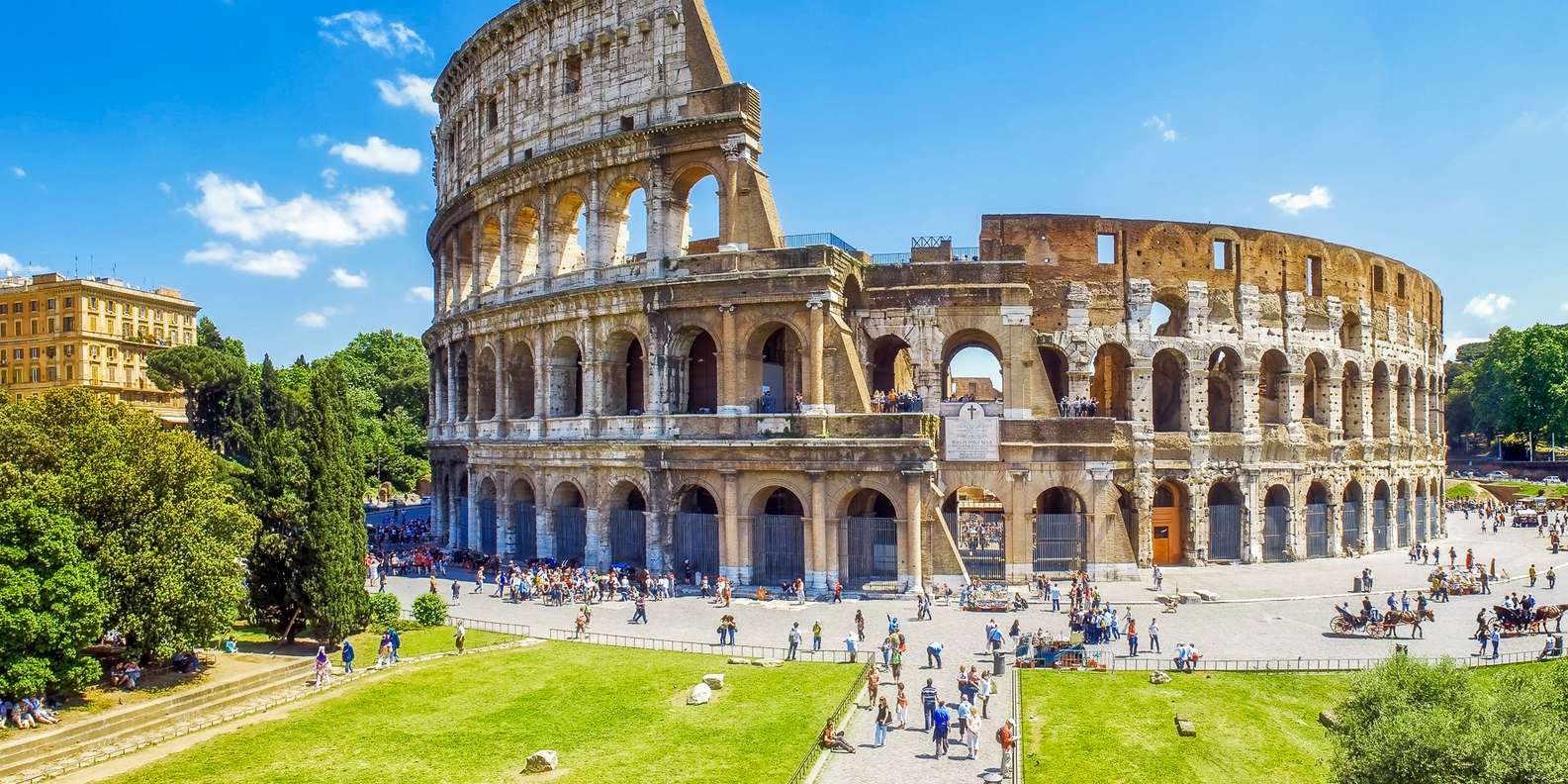 Top Attractions in Rome
Colosseum and Roman Forum
When visiting Rome, one cannot miss the iconic Colosseum and Roman Forum. Step back in time as you explore the ancient ruins and imagine the gladiatorial contests that took place in the Colosseum. The Roman Forum, located nearby, was the heart of ancient Rome and is filled with fascinating archaeological sites that provide a glimpse into the city's history.
Vatican City and St. Peter's Basilica
As the center of the Roman Catholic Church, Vatican City is a must-visit for history and art lovers. Explore the Vatican Museums, home to an extensive collection of masterpieces, including the famous Sistine Chapel with its breathtaking frescoes by Michelangelo. Don't forget to visit St. Peter's Basilica, one of the world's most renowned churches, where you can admire its stunning architecture and awe-inspiring artworks.
Immerse yourself in the rich history and culture of Rome by visiting these top attractions.
Museums and Art in Rome
The Vatican Museums
Are you a fan of art and history? A visit to the Vatican Museums is an absolute must when in Rome. With over 20,000 works of art on display, including masterpieces by Michelangelo and Raphael, this museum is a treasure trove of artistic and cultural wonders. Marvel at the awe-inspiring Sistine Chapel, adorned with Michelangelo's famous frescoes, and explore the vast collection of sculptures, tapestries, and paintings spanning centuries of artistic achievements. Don't forget to book your tickets in advance to avoid long queues and make the most of your visit.
Galleria Borghese
If you appreciate fine art and sculpture, Galleria Borghese is a must-visit destination. Located in the stunning Villa Borghese gardens, this museum houses an extraordinary collection of Renaissance and Baroque art. Admire the intricate details of Bernini's sculptures and be captivated by Caravaggio's masterpieces. The museum limits the number of visitors, offering a more intimate and immersive experience. It is highly recommended to make a reservation to secure your entry.
Immerse yourself in the rich history and beauty of Rome by exploring these world-renowned museums. Plan your visit ahead of time, and be prepared to be amazed by the artistic masterpieces and cultural treasures awaiting you.
Hidden Gems and Off-the-Beaten-Path Sights
Are you planning a trip to Rome? While the city is known for its iconic landmarks like the Colosseum and the Vatican, there are also plenty of hidden gems and off-the-beaten-path sights that are worth exploring. Here are two must-visit places that will add a unique flavor to your Roman adventure.
Trastevere neighborhood
When visiting Rome, make sure to venture into the Trastevere neighborhood. Located on the west bank of the Tiber River, this charming area is known for its narrow winding streets, colorful buildings, and vibrant atmosphere. Stroll through its picturesque alleys, discover local street art, and indulge in traditional Roman cuisine at family-run trattorias. Trastevere is also home to the beautiful Basilica of Santa Maria in Trastevere, one of the oldest churches in Rome.
Appian Way and Catacombs
Escape the bustling city and take a trip down the ancient Appian Way, also known as the "Queen of Roads." This historic road stretches for miles and is lined with ancient ruins, catacombs, and Roman tombs. Explore the underground catacombs, which were used as burial grounds in ancient times and offer a fascinating glimpse into Roman history. Don't miss the Catacombs of San Callisto, the largest and most famous catacombs in Rome.
Immerse yourself in the hidden gems of Rome and uncover the city's fascinating secrets. Whether you're wandering through Trastevere's charming streets or exploring the ancient Appian Way and catacombs, there's always something new to discover in the Eternal City.
Rome's Vibrant Nightlife
Popular nightlife areas
When the sun goes down, Rome transforms into a city that never sleeps. Whether you are a local or a visitor, seeking a vibrant nightlife experience, Rome will not disappoint. Here are some popular areas to explore:
Trastevere: Located on the west bank of the Tiber River, Trastevere is a bohemian neighborhood known for its narrow streets, lively bars, and trendy clubs. The atmosphere here is relaxed and welcoming, making it a favorite among locals and tourists alike.

Campo de' Fiori: Situated in the heart of Rome, Campo de' Fiori comes alive at night with bars, pubs, and restaurants. This bustling square offers a mix of traditional Italian nightlife and modern venues.
Bars and clubs to check out
The Jerry Thomas Project: Tucked away in a hidden location, this speakeasy-style bar offers a unique cocktail experience. From vintage decor to expert mixologists, you'll enjoy the thrill of discovering this hidden gem.

Akab: If you're into electronic music and dancing the night away, Akab is the place to be. This energetic club hosts renowned DJs and offers a variety of music genres across its multiple dance floors.

Salotto 42: For a more sophisticated night out, Salotto 42 is a stylish cocktail bar located near the Pantheon. With its chic ambiance and extensive drink menu, it's perfect for sipping cocktails and enjoying good conversation.
Whether you prefer a trendy atmosphere or a laid-back vibe, Rome has something for everyone when it comes to nightlife. So, put on your dancing shoes and get ready to experience the vibrant energy of the Eternal City after dark.
Transportation and Getting Around Rome
Public transportation options
When exploring the beautiful city of Rome, there are a variety of public transportation options available to make your sightseeing adventures convenient and enjoyable. The city has an extensive transportation network that includes buses, the Metro, and trams.
The Metro system consists of three lines, A, B, and C, which cover most of the city and connect to major attractions such as the Colosseum, Vatican City, and the Trevi Fountain. Buses, on the other hand, are a great way to reach areas not covered by the Metro. They offer a reliable and affordable option, with bus stops conveniently located throughout the city. Trams are another alternative, providing a scenic way to travel while enjoying the views of Rome.
Tips for navigating the city
Navigating Rome can be a breeze if you keep a few tips in mind. Firstly, consider getting a Roma Pass, which offers unlimited public transportation access and free entry to certain museums and attractions. This can save you both time and money during your visit. It's also helpful to familiarize yourself with the major landmarks and their surrounding neighborhoods, making it easier to navigate and plan your daily activities.
Furthermore, it's advisable to avoid driving in the city center, as traffic can be heavy and parking can be challenging to find. Instead, embrace walking as a means of transportation, as Rome is a pedestrian-friendly city with many attractions within walking distance of each other.
By utilizing public transportation, taking advantage of passes, and embracing walking, you'll be able to navigate Rome efficiently and make the most of your visit. Happy exploring!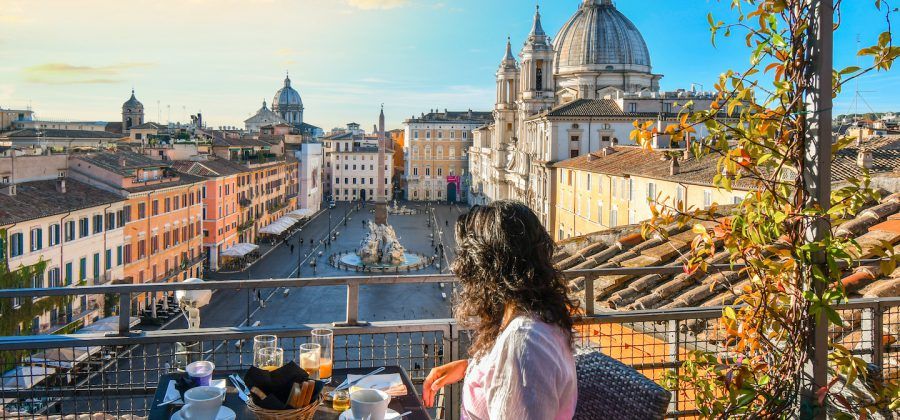 Where to Stay in Rome
Best neighborhoods to stay in
When planning your trip to Rome, it's important to choose the right neighborhood to stay in. Here are some of the best neighborhoods to consider:
Trastevere: Known for its charming streets, lively atmosphere, and delicious food, Trastevere is a great choice for those looking for a more authentic experience in Rome.

Monti: Located near the Colosseum, Monti is a hip and trendy neighborhood filled with boutiques, cafes, and art galleries. It's the perfect place to stay if you want to be close to the main sights.

Campo de' Fiori: This vibrant neighborhood is home to a bustling market during the day and transforms into a lively nightlife hub in the evening. It's a great choice for those looking to experience the vibrant Roman nightlife.
Top-rated hotels and accommodations
Hotel Eden Rome: Situated in the heart of Rome, this five-star hotel offers luxurious accommodations and stunning views of the city. It's a top choice for those looking for a truly memorable stay.

The Inn at the Roman Forum: Located near the Roman Forum, this boutique hotel is known for its elegant design and personalized service. It's the perfect place for a romantic getaway.

The Beehive: This eco-friendly hostel offers comfortable and affordable accommodations in a central location. It's a popular choice among budget travelers.
No matter which neighborhood or accommodation you choose, you're sure to have an unforgettable stay in the eternal city of Rome.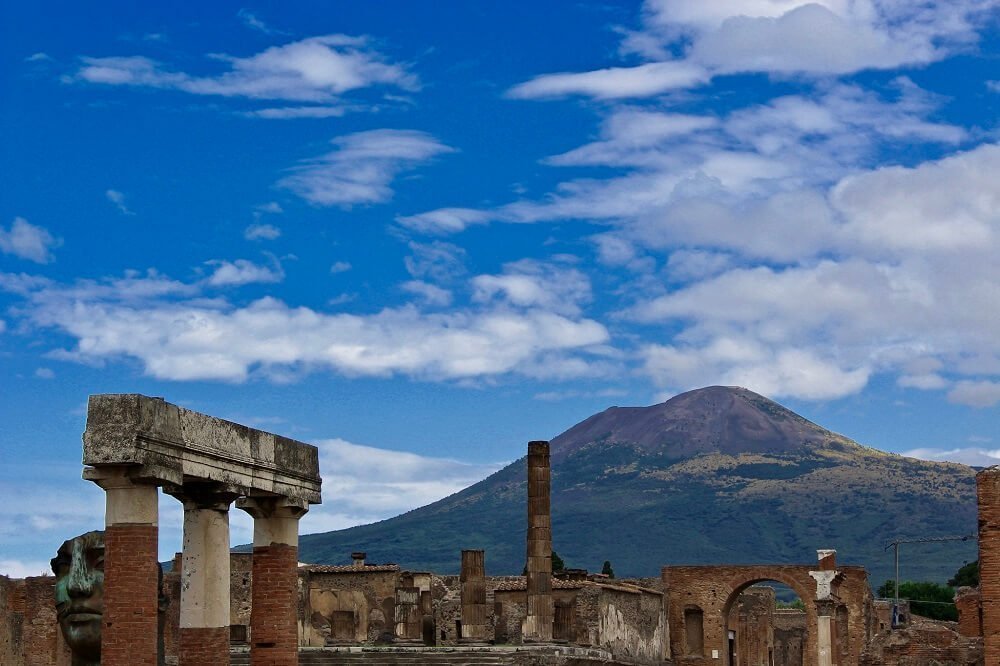 Day Trips from Rome
Pompeii and Mount Vesuvius
Planning a day trip from Rome? Look no further than the ancient city of Pompeii and the majestic Mount Vesuvius. Hop on a train or book a guided tour to experience the stunning remnants of Pompeii, a once-thriving Roman city buried under volcanic ash in 79 AD. Explore the well-preserved ruins, including houses, temples, and even a brothel, giving you a fascinating glimpse into Roman life.
Next, venture to Mount Vesuvius, the volcano responsible for Pompeii's destruction. Marvel at the breathtaking panoramic views from the summit and learn about its volcanic activity from local guides. If you're up for a hike, take the challenging trail leading to the crater and witness the sheer power of nature up close.
Tivoli and Villa d'Este
For a peaceful escape from the bustling streets of Rome, head to Tivoli and discover the enchanting Villa d'Este. This UNESCO World Heritage site is renowned for its breathtaking gardens, magnificent fountains, and stunning Renaissance architecture. Take a leisurely stroll through the terraced gardens, adorned with vibrant flowers, ornate sculptures, and intricate water features.
Don't miss the famous Fountain of Neptune and the Avenue of a Hundred Fountains, where water gushes from various sculptures. Explore the villa's lavish interior, adorned with frescoes and adorned rooms, transporting you back to the opulent days of the Italian Renaissance.
Both Pompeii and Tivoli offer incredible insights into Italy's rich history and provide a welcome respite from the urban hustle of Rome. So, why not embark on these unforgettable day trips and create lasting memories of your visit to the eternal city?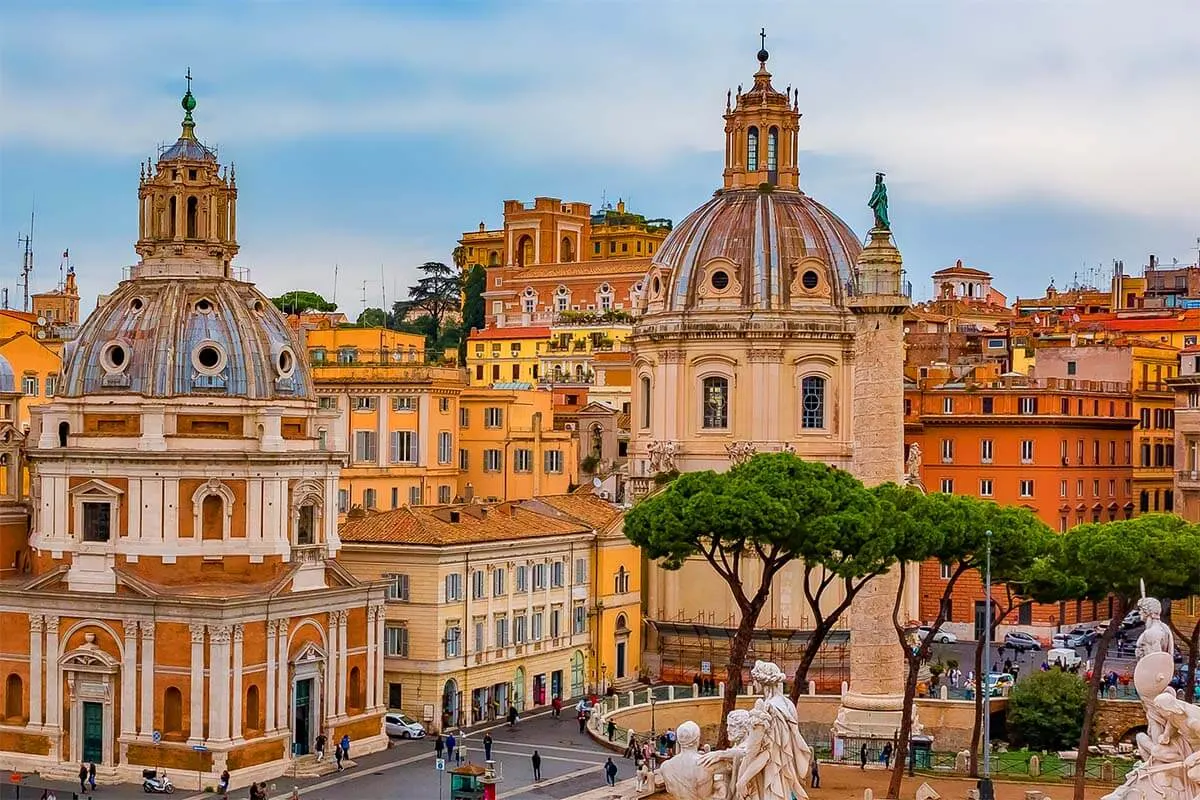 Conclusion
Now that you've discovered the wonders of Rome, it's time to plan your trip and make the most of your experience in the Eternal City. Remember, Rome is a city filled with history, culture, and incredible sights, so take your time to explore and immerse yourself in its beauty. Don't forget to try the delicious local cuisine and indulge in some gelato!
Key takeaways for a memorable trip to Rome
1. Plan ahead: Research the top attractions and plan your itinerary accordingly to make the most of your time in Rome.2. Get an early start: Many popular sites can get crowded, so try to visit them early in the morning to avoid the crowds.3. Explore the backstreets: Discover hidden gems and local experiences by wandering off the beaten path.4. Immerse yourself in the culture: Visit museums, galleries, and attend live performances to truly appreciate the rich history and art in Rome.5. Indulge in the local cuisine: Don't miss the opportunity to try authentic Roman dishes and traditional Italian food.
Additional resources for further exploration
If you want to delve deeper into Rome's history and attractions, here are some helpful resources:- Rome.net: An informative website with comprehensive guides and tips for exploring Rome.- Wikipedia – Rome: A detailed overview of Rome's history, culture, and landmarks.- "Rick Steves' Rome 2021" by Rick Steves: A popular travel guide that provides detailed information on Rome's top attractions, dining options, and practical advice for travelers.
So pack your bags, embrace the charm of Rome, and create lasting memories in this incredible city!
Some of the links provided are affiliate links that I earn a commission for, on any purchases made, at no extra cost to you. This helps me immensely to continue to do what I love.
I am a participant in the affiliate programs including CJ, AWIN and Amazon Services LLC Associates Program. Affiliate programs are designed to provide a means for creators and publishers to earn fees by linking to merchant websites. Thank you 🙏
Traveling can be stressful, but having the right gear can make all the difference. One essential item for any traveler is a carry-on travel suitcase…