The Vancouver Travel Guide
Exploring the City
If you're planning a trip to Vancouver, get ready to immerse yourself in a city with stunning natural beauty, vibrant culture, and a plethora of attractions to explore. Here's a travel guide to help you make the most of your visit.
Attractions in Vancouver
1. Stanley Park: A Natural Wonder
No visit to Vancouver is complete without a trip to Stanley Park. This urban oasis offers an array of activities and sights for all ages. Take a leisurely bike ride or stroll along the seawall, which offers breathtaking views of the water, mountains, and city skyline. Explore the lush forests, scenic trails, and beautiful gardens, including the renowned Stanley Park Rose Garden. Don't miss the iconic totem poles or the Vancouver Aquarium, located within the park.
2. Granville Island: Arts and Food Hub
For a unique and vibrant experience, head to Granville Island. This lively neighborhood is known for its bustling public market, where you can taste an assortment of locally sourced foods and enjoy fresh produce, artisanal products, and delicious treats. Explore the diverse range of boutique shops, art galleries, and theaters. Take a stroll along the waterfront and enjoy street performances or hop on a small passenger ferry to explore False Creek.
3. Vancouver Aquarium: Underwater World
Discover the wonders of the deep at the Vancouver Aquarium, located in Stanley Park. This world-class facility is home to a vast array of marine life, including playful dolphins, majestic beluga whales, and colorful tropical fish. Immerse yourself in the fascinating exhibits, catch interactive shows, and learn about conservation efforts. Don't miss the popular Amazon Gallery, where you can observe fascinating creatures from the Amazon rainforest.
Whether you're exploring the natural wonders of Stanley Park, indulging in delicious treats at Granville Island, or immersing yourself in the underwater world at the Vancouver Aquarium, this city offers something for everyone. So pack your bags, embrace the friendly atmosphere, and get ready to create unforgettable memories in Vancouver!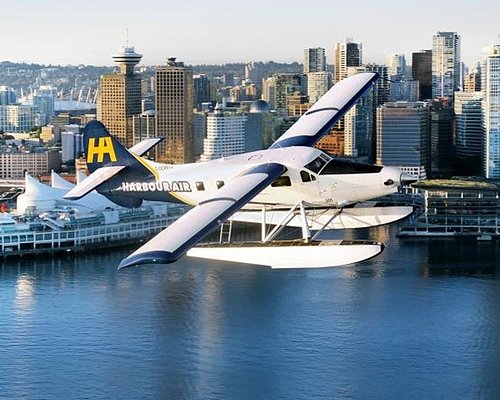 Outdoor Adventures
Outdoor Activities in Vancouver
When visiting Vancouver, get ready for a plethora of outdoor adventures that will make your trip unforgettable. From stunning hiking trails to thrilling suspension bridges, this city has it all. Here are three must-visit outdoor destinations in Vancouver:
1. Grouse Mountain: Hiking and Wildlife
Grouse Mountain is a paradise for outdoor enthusiasts and nature lovers. Lace up your hiking boots and explore the many trails available, ranging from relaxed walks to challenging hikes. The Grouse Grind is a popular trail known for its steep incline and rewarding panoramic views at the summit. Wildlife encounters are also common, with the chance to spot bears, falcons, and other fascinating creatures. If hiking isn't your thing, you can take the Skyride gondola to the top and still enjoy breathtaking views.
2. Capilano Suspension Bridge Park: Thrilling Heights
Prepare yourself for a thrilling experience at Capilano Suspension Bridge Park. Walk across the iconic suspension bridge, suspended 230 feet above the Capilano River. Feel the adrenaline rush as you walk on treetop walkways and cliffside paths. Immerse yourself in the lush rainforest, and don't forget to capture the picturesque scenery. The park also offers guided nature tours, informative exhibits, and dining options to make your visit even more enjoyable.
3. Kitsilano Beach: Sun, Sand, and Sports
For a relaxing day by the water, head to Kitsilano Beach. This popular sandy beach offers stunning views of the ocean and the city's skyline. Enjoy the sunshine, take a dip in the refreshing waters, or simply unwind on the beach. Kitsilano Beach also has volleyball courts, basketball courts, and a seawall perfect for walking or cycling. After your outdoor activities, grab a bite at one of the beachfront cafes or restaurants.
Whether you're an adrenaline junkie or a nature enthusiast, Vancouver has something to offer. Soak in the beauty of the outdoors, challenge yourself on thrilling hikes, and make lasting memories in this vibrant city. Don't forget to pack your sense of adventure and get ready to explore Vancouver's breathtaking outdoor wonders.
Cultural Experiences
Cultural Highlights in Vancouver
If you're planning a trip to Vancouver, Canada, get ready to immerse yourself in a rich cultural and artistic scene. Vancouver is known for its diverse population and vibrant arts community. Here are some must-visit cultural destinations that will enhance your travel experience.
1. Gastown: The Historic District
Start your cultural adventure in Gastown, Vancouver's oldest neighborhood. This historic district is home to charming cobblestone streets, Victorian buildings, and a variety of independent boutiques, galleries, and restaurants. Take a leisurely stroll through the area and admire the architectural beauty while exploring unique shops and art galleries. Don't forget to snap a photo of the famous Gastown Steam Clock, a beloved landmark that whistles and shoots steam every 15 minutes.
2. Museum of Anthropology: Indigenous Artifacts
For a deeper understanding of the indigenous cultures of British Columbia, visit the Museum of Anthropology. Located on the campus of the University of British Columbia, this renowned museum showcases a vast collection of indigenous artifacts, including First Nations artworks, carvings, and totem poles. Take a guided tour to learn about the history, traditions, and art forms of the indigenous peoples of the Pacific Northwest.
3. Vancouver Art Gallery: Showcasing Canadian Art
Art enthusiasts shouldn't miss the Vancouver Art Gallery, which houses an extensive collection of Canadian and international artworks. The gallery features exhibitions ranging from contemporary art to historical masterpieces. Explore the diverse range of artistic styles and movements that have shaped Canada's art scene. Be sure to check the gallery's schedule for special events and exhibitions.
These cultural highlights are just the tip of the iceberg in Vancouver's vibrant arts scene. Don't miss the opportunity to explore the city's diverse neighborhoods, street art, live music, and theatrical performances. Whether you're an art lover or simply seeking to immerse yourself in a new culture, Vancouver has something for everyone.
Remember to respect cultural etiquette when visiting cultural sites, follow any rules or regulations, and be mindful of the history and significance of the artifacts and artworks you encounter.
So pack your bags and get ready for an unforgettable cultural journey in beautiful Vancouver!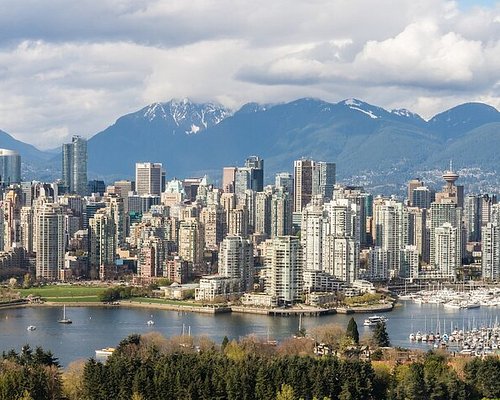 Day Trips from Vancouver
Excursions from the City
If you're planning a trip to Vancouver, you're in for a treat. Not only does the city offer incredible sights and activities, but it also serves as a gateway to some amazing day trips. Here are three must-visit destinations that are easily accessible from Vancouver.
1. Whistler: Skiing and Alpine Beauty
Just 121 kilometers north of Vancouver, Whistler is a world-class destination for winter sports enthusiasts and nature lovers alike. Known for its superb skiing slopes and stunning alpine scenery, Whistler is a must-visit day trip. Whether you're a seasoned skier or a beginner, the Whistler Blackcomb ski resort offers a vast array of trails suitable for all skill levels. And if you're visiting in the summer, you can enjoy hiking, mountain biking, and golfing with breathtaking mountain views.
2. Victoria: Charming Capital of British Columbia
Located on Vancouver Island, Victoria is a picturesque city brimming with rich history and natural beauty. To get there, you can take a scenic ferry ride from Vancouver across the Strait of Georgia. Once in Victoria, you can explore the historic Inner Harbour, visit attractions like the stunning Butchart Gardens, and immerse yourself in the city's vibrant culture. Don't miss a chance to take a stroll along the beautiful waterfront paths or enjoy traditional afternoon tea in one of the charming tea houses.
3. The Sunshine Coast: Coastal Getaway
Accessible via a short ferry ride from Horseshoe Bay, the Sunshine Coast offers a tranquil escape from the bustling city life. This stretch of coastline is known for its stunning landscapes, quaint coastal villages, and outdoor recreational activities. Explore picturesque towns like Gibsons and Sechelt, hike through lush forests, kayak in calm waters, or simply relax on sandy beaches. The Sunshine Coast is the perfect day trip destination for those seeking relaxation and rejuvenation in nature.
In conclusion, Vancouver provides the perfect base for exploring some incredible day trip destinations. Whistler, Victoria, and the Sunshine Coast offer a diverse range of experiences, from thrilling outdoor adventures to cultural explorations. So, be sure to plan a few extra days to indulge in these nearby gems during your visit to Vancouver.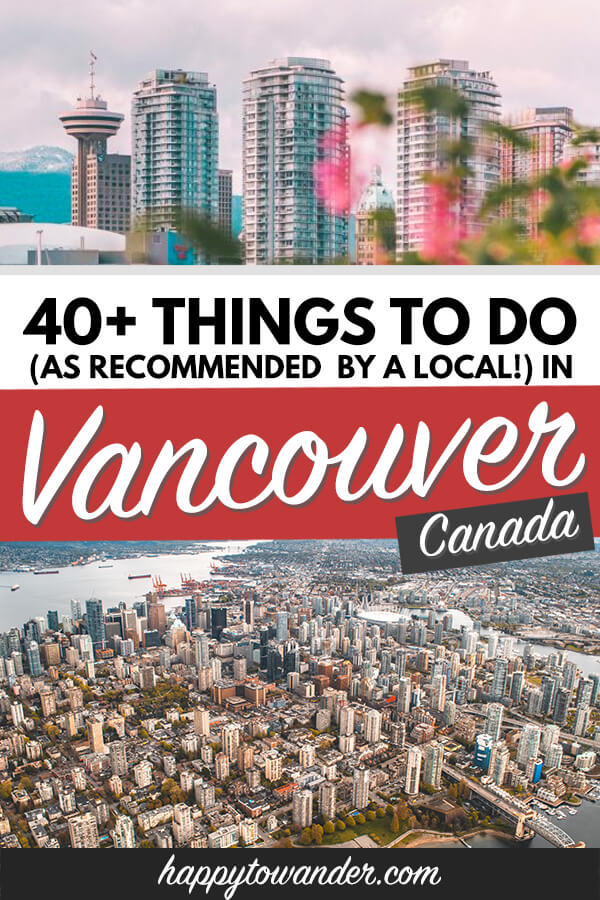 Conclusion
Vancouver is a vibrant city that offers a diverse range of experiences for travelers. Whether you are exploring the stunning natural landscapes, immersing yourself in the thriving arts and culture scene, or indulging in delicious cuisine, there is something for everyone in this beautiful Canadian city. By following this travel guide, you will be able to make the most of your visit and create lasting memories.
Must-See Highlights in Vancouver
Stanley Park: Explore this urban oasis with its lush forests, scenic seawall, and stunning views of the city skyline.

Granville Island: Visit the bustling public market, enjoy local arts and crafts, and indulge in delicious food and drink.

Capilano Suspension Bridge: Walk across this iconic suspension bridge and experience the breathtaking beauty of the surrounding rainforest.

Gastown: Wander through the historic streets of Gastown and discover charming boutiques, trendy restaurants, and the famous steam clock.
Recommendations for a Memorable Trip
Take a bike ride around the seawall: This scenic route offers breathtaking views of the ocean and mountains.

Visit the Museum of Anthropology: Explore the rich cultural history of the indigenous peoples of British Columbia.

Try local cuisine: Vancouver is known for its diverse culinary scene, so be sure to sample dishes from different cultures.

Take a day trip to Whistler: Just a short drive from Vancouver, Whistler offers world-class skiing and stunning alpine landscapes.
Frequently Asked Questions
Is Vancouver an expensive city to visit?
Vancouver can be quite expensive, especially in terms of accommodation and dining. However, there are budget-friendly options available, such as exploring the city's parks and free attractions.

What is the best time to visit Vancouver?
The best time to visit Vancouver is during the summer months (June to August) when the weather is mild and there are plenty of outdoor activities and festivals. However, spring and fall also offer pleasant weather and fewer crowds.

How do I get around Vancouver?Vancouver has a comprehensive public transportation system, including buses, sky trains, and ferries. You can also easily explore the city on foot or by renting a bike.

Are there any outdoor activities near Vancouver?Yes, Vancouver is surrounded by stunning natural landscapes, including mountains, forests, and the Pacific Ocean. Outdoor activities such as hiking, skiing, and kayaking are popular in and around the city.

Is Vancouver a safe city for tourists?Vancouver is generally a safe city for tourists, but it is always advisable to take precautions and be aware of your surroundings, especially in crowded tourist areas.
Some of the links provided are affiliate links that I earn a commission for, on any purchases made, at no extra cost to you. This helps me immensely to continue to do what I love.
I am a participant in the affiliate programs including CJ, AWIN and Amazon Services LLC Associates Program. Affiliate programs are designed to provide a means for creators and publishers to earn fees by linking to merchant websites. Thank you 🙏
Traveling can be stressful, but having the right gear can make all the difference. One essential item for any traveler is a carry-on travel suitcase…