Indulging in the World's Most Decadent Spa Experiences
The Blue Lagoon Retreat Spa, Iceland
Luxurious amenities and geothermal hot springs
The Blue Lagoon Retreat Spa in Iceland offers an unparalleled spa experience in a breathtaking setting. Famous for its geothermal hot springs, this spa takes advantage of the natural healing properties of its surroundings. Guests can indulge in the warm, mineral-rich waters while taking in the stunning views of the surrounding lava fields.
The spa boasts luxurious amenities, including private changing rooms, relaxation areas, and a tranquil spa lounge. Visitors can also enjoy a variety of saunas, plunge pools, and steam baths for ultimate relaxation and rejuvenation. The combination of the natural hot springs and the serene atmosphere creates a truly immersive experience.
Customized treatments for rejuvenation and relaxation
At the Blue Lagoon Retreat Spa, guests can choose from a range of personalized treatments designed to promote wellness and relaxation. Skilled therapists provide massages, facials, body wraps, and more, using high-quality products to ensure maximum benefits. Whether you're seeking deep tissue therapy or gentle relaxation techniques, the spa offers a variety of options to suit your individual needs.
Unique spa experiences and rituals
In addition to its expansive spa menu, the Blue Lagoon Retreat Spa offers unique experiences and rituals that set it apart from other spas. Guests can immerse themselves in the Blue Lagoon Ritual, which combines a mineral-rich salt scrub, a nourishing silica mask, and a relaxing massage. This signature treatment harnesses the healing properties of the surrounding geothermal waters, leaving guests feeling refreshed and rejuvenated.
Furthermore, the spa offers unique in-water experiences, such as the Blue Lagoon Float, where guests can experience weightlessness while floating in the warm waters. These one-of-a-kind experiences make the Blue Lagoon Retreat Spa a truly memorable destination for spa enthusiasts.
With its luxurious amenities, geothermal hot springs, customized treatments, and unique spa experiences, the Blue Lagoon Retreat Spa in Iceland stands out as one of the world's best spas. Whether you're seeking relaxation, rejuvenation, or a truly unique experience, this spa provides a haven of tranquility and well-being.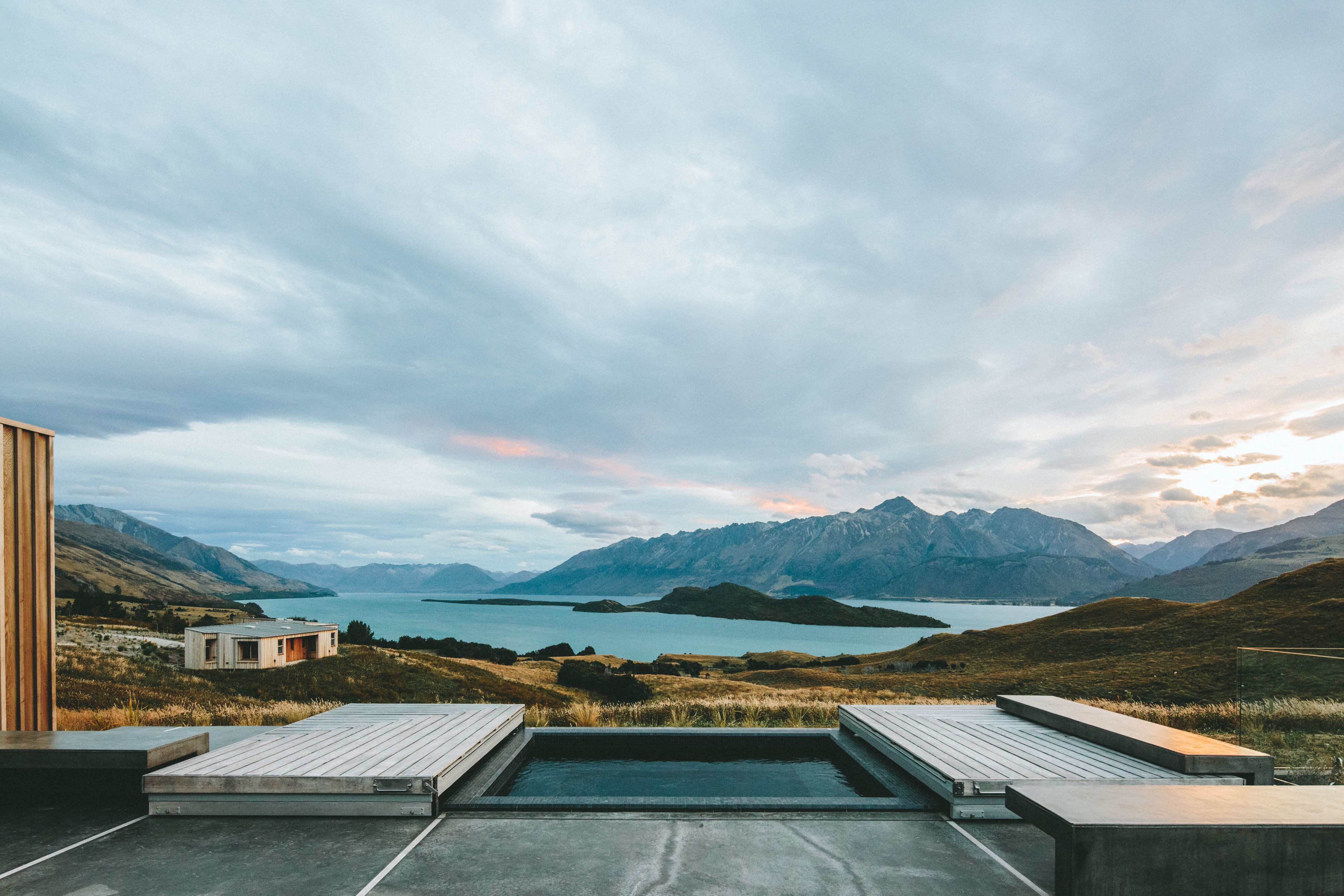 Ananda Spa, India
Nestled amidst the majestic Himalayas, Ananda Spa in India offers a serene and rejuvenating experience for those seeking a perfect wellness retreat. Renowned for its world-class facilities and exceptional service, it has earned its place among the world's best spas.
Location amidst the majestic Himalayas
The breathtaking setting of Ananda Spa instantly transports guests to a state of tranquility. Surrounded by lush greenery and awe-inspiring mountain views, the location itself creates a sense of peace and serenity that is hard to find elsewhere. The crisp mountain air and the soothing sound of nature provide the ideal environment for relaxation and introspection.
Traditional Ayurvedic treatments and therapies
Ananda Spa is known for its authentic Ayurvedic treatments and therapies. Drawing from ancient practices, highly skilled therapists provide personalized treatments tailored to each guest's specific needs. From Ayurvedic massages and rejuvenating facials to detoxifying rituals and herbal remedies, every treatment aims to restore balance and enhance well-being.
Yoga and meditation sessions for holistic well-being
Aside from its spa treatments, Ananda offers a comprehensive wellness program that includes daily yoga and meditation sessions. Led by experienced instructors, these practices help guests achieve a deeper level of relaxation, improve flexibility, and restore mental and emotional equilibrium. The serene surroundings and guidance from knowledgeable teachers create an ideal space for self-reflection and personal growth.
With its stunning location, traditional Ayurvedic treatments, and holistic wellness programs, Ananda Spa in India truly deserves its reputation as one of the world's best spas. Whether you seek relaxation, rejuvenation, or a deeper sense of well-being, a visit to Ananda Spa promises an unforgettable experience that nourishes the body, mind, and soul.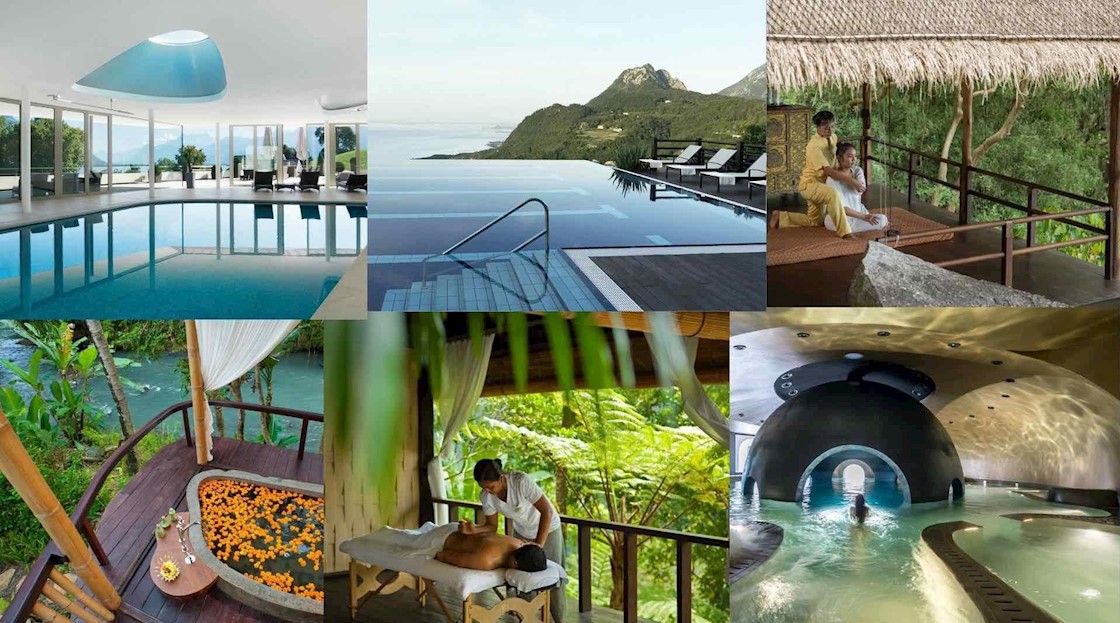 Sha Wellness Clinic, Spain
When it comes to finding the world's best spas, one name that stands out is the Sha Wellness Clinic in Spain. This luxurious spa retreat offers a holistic approach to wellness and health, making it a top choice for those seeking a transformative experience.
Integrative approach to wellness and health
At Sha Wellness Clinic, they believe in addressing the mind, body, and spirit to achieve optimal health. Their integrative approach combines traditional Eastern philosophies with modern Western medicine to offer a comprehensive wellness experience. From acupuncture and yoga to nutritional counseling and stress management techniques, they have it all.
Cutting-edge medical treatments and diagnostics
What sets Sha Wellness Clinic apart from other spas is their focus on advanced medical treatments and diagnostics. They have an impressive team of medical professionals who specialize in cutting-edge therapies, such as ozone therapy, stem cell treatments, and genetic testing. These treatments are designed to address specific health concerns and promote overall well-being.
Personalized programs for detoxification and weight management
Sha Wellness Clinic understands that each person is unique, and their wellness needs vary. That's why they offer personalized programs tailored to individual goals. Whether you want to detoxify your body, lose weight, or simply rejuvenate your mind and body, their expert team will create a customized program to help you achieve your desired results.
In conclusion, if you're looking for a spa retreat that offers a truly transformative experience, the Sha Wellness Clinic in Spain should be at the top of your list. With its integrative approach to wellness, cutting-edge medical treatments, and personalized programs, it's no wonder why this spa has gained a reputation as one of the world's best.
Grotta Giusti Spa, Italy
Located in the heart of Tuscany, Grotta Giusti Spa offers a unique and unforgettable spa experience. With its historic thermal cave baths, this spa has become renowned for its ability to provide unparalleled relaxation and rejuvenation.
Historic thermal cave baths for unique relaxation
At Grotta Giusti Spa, guests have the opportunity to indulge in the healing powers of the thermal cave baths. These baths date back to ancient Roman times and are carved into the natural limestone. The natural steam and therapeutic properties of the thermal waters create a truly unique and soothing environment for guests to unwind and destress. It's a one-of-a-kind experience that can't be found anywhere else.
Natural healing properties of thermal waters and mud
The thermal waters at Grotta Giusti are famous for their healing properties. Rich in minerals, these waters have been known to help with various health conditions, including respiratory issues, arthritis, and skin problems. Guests can also enjoy the benefits of the spa's unique mud treatments, which use the natural mud from the thermal waters. These treatments detoxify the body and leave the skin feeling refreshed and rejuvenated.
Wellness programs and spa treatments inspired by Tuscan traditions
Grotta Giusti Spa offers a range of wellness programs and spa treatments inspired by the rich traditions of Tuscany. From relaxing massages to invigorating body scrubs, guests can choose from a variety of treatments that cater to their specific needs. The spa also offers wellness programs that focus on holistic health and well-being, incorporating activities such as yoga and meditation. These programs are designed to provide a comprehensive and transformative experience for guests.
In conclusion, Grotta Giusti Spa in Italy is a haven for those seeking relaxation and rejuvenation. With its historic thermal cave baths, natural healing properties, and wellness programs inspired by Tuscan traditions, this spa offers a truly unique and unforgettable experience for its guests.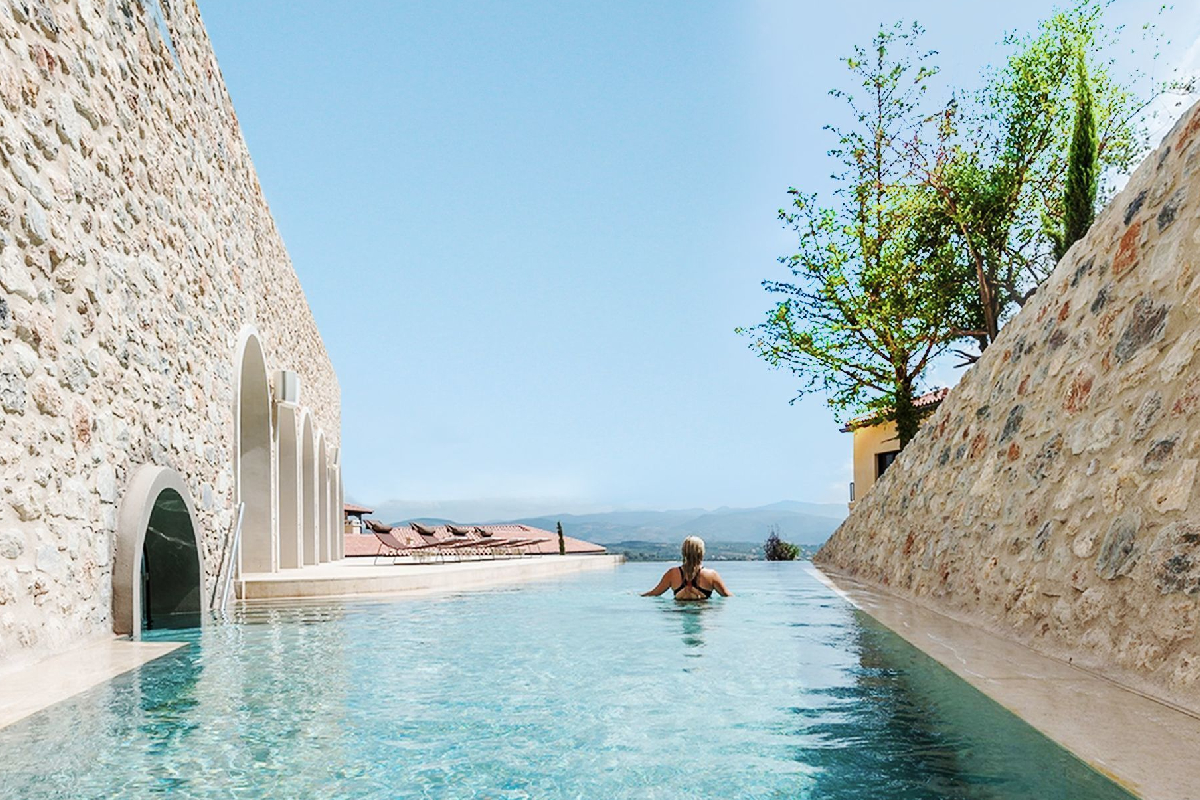 Kamalaya Koh Samui, Thailand
Nature-inspired healing and wellness center
Kamalaya Koh Samui in Thailand is renowned as one of the world's best spas, offering a unique and holistic approach to healing and wellness. Nestled amidst lush green surroundings and stunning ocean views, this spa provides the perfect escape for relaxation and rejuvenation. The natural beauty of the surroundings is incorporated into the spa's design, creating a serene and tranquil atmosphere that promotes healing and wellness.
Holistic therapies, including Traditional Chinese Medicine and naturopathy
At Kamalaya Koh Samui, guests can indulge in a wide range of holistic therapies that are tailored to their individual needs. The spa specializes in Traditional Chinese Medicine, which includes acupuncture, herbal medicine, and dietary therapy. Naturopathy is also a key component of their approach, offering natural remedies and techniques to promote overall well-being.
Personalized wellness programs and nourishing cuisine
One of the standout features of Kamalaya Koh Samui is its personalized wellness programs. These programs are carefully designed to address specific needs and goals, offering a comprehensive approach to healing and self-improvement. Guests can choose from a variety of programs, such as detoxification, stress and burnout recovery, and emotional balance. Alongside these programs, the spa also offers a nourishing cuisine menu, focusing on organic, locally sourced ingredients that are both delicious and beneficial for the body.
With its nature-inspired setting, holistic therapies, and personalized wellness programs, Kamalaya Koh Samui is truly a haven for those seeking relaxation, rejuvenation, and overall well-being. It offers a unique and transformative experience that is sure to leave guests feeling refreshed and revitalized.
Conclusion
Looking to relax and rejuvenate? A visit to one of the world's best spas is the perfect solution. Whether you are seeking a pampering session or a holistic wellness experience, the top spas around the globe offer a myriad of benefits that can elevate your overall well-being. With careful consideration of your preferences and needs, you can find the perfect spa that suits you.
Benefits of spa experiences for overall well-being
Stress reduction: Spa treatments such as massages, facials, and hydrotherapy can help alleviate stress and promote relaxation. The soothing environment and expert techniques can melt away tension, leaving you feeling calm and refreshed.

Physical rejuvenation: From therapeutic body wraps and exfoliating scrubs to yoga and fitness classes, spas offer a range of services that promote physical vitality. These treatments can improve circulation, detoxify the body, and enhance flexibility and strength.
Considerations for choosing the best spa for your needs
Location and ambiance: The setting and atmosphere of a spa can greatly contribute to your overall relaxation. Consider whether you prefer a serene beachside retreat or a luxurious urban oasis.

Treatment offerings: Research the spa's menu of services to ensure they align with your preferences and specific needs. Look for a variety of treatments and therapies that cater to your desired outcomes.
Final thoughts on the world's best spas for ultimate relaxation
When it comes to choosing the best spa, remember that personal preference plays a significant role. Whether it's the breathtaking views, top-notch facilities, or renowned therapists, the world's best spas offer unique experiences that promise relaxation and rejuvenation. Take the time to research and consider what matters most to you, and embark on a journey of blissful relaxation at the spa of your dreams.
Some of the links provided are affiliate links that I earn a commission for, on any purchases made, at no extra cost to you. This helps me immensely to continue to do what I love.
I am a participant in the affiliate programs including CJ, AWIN and Amazon Services LLC Associates Program. Affiliate programs are designed to provide a means for creators and publishers to earn fees by linking to merchant websites. Thank you 🙏
Traveling can be stressful, but having the right gear can make all the difference. One essential item for any traveler is a carry-on travel suitcase…